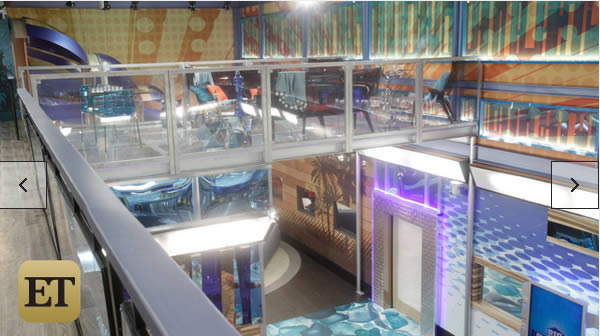 This morning the Big Brother 17 House was revealed by ET. To our relief they have gone beyond the standard cosmetic changes and have done some interesting structural tweaks. The ceiling was extended 28feet allowing for a "Sky Bridge" to be positioned on the top floor. A new area for houseguests to hangout 155 square feet to be react. (Lets just hope they actually use it) The house looks fine after the first couple of days on the feeds it all becomes a blur any ways :)
THE BRIDGE

Up until this year, the Big Brother house had an angled ceiling above part of the living area. Storey ripped it out and moved the ceiling up to its actual grid height, 28 feet, and extended this area – the Sky Bridge – out to the wall. "It's a little unnerving to walk on," he admits. "It's like you're walking on air."

More seating on the new bridge, adding an extra 155 square feet to the house.
From the ET Article.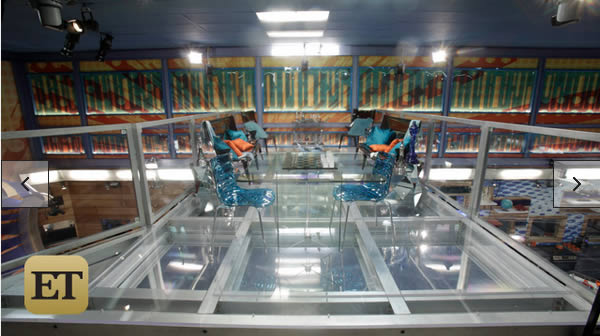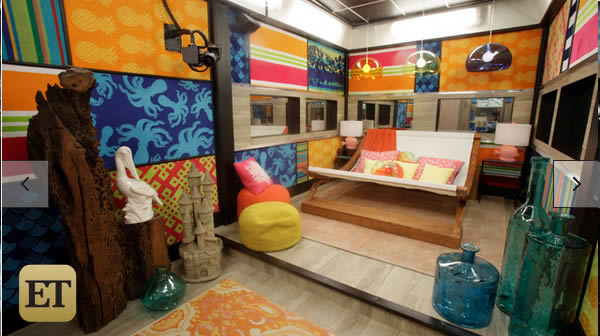 The Lounge seems to be made more comfortable this year. If you all can remember the lounge room was very Angular and uninviting last year. This year they've put in a hammock that seats 3.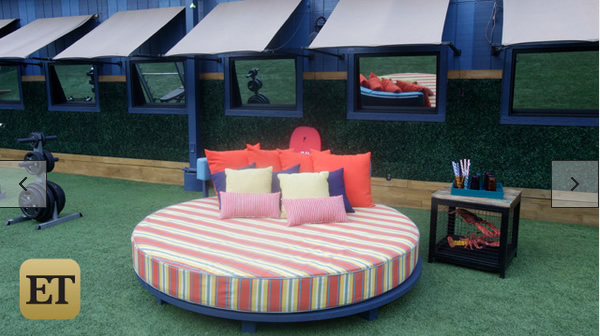 [envira-gallery id="115860″]
Backyard has your basic cosmetic changes, this year they have a 5 foot tall sand castle and a beach theme to go with it. The Outdoor circular lounger looks comfortable.
[envira-gallery id="115855″]
The HOH bedroom is lined with plexiglass to give it a "Box in the sky" feel. The other two bedrooms are themed "Night Club" and "Comic book"
[envira-gallery id="115858″]
Cast reveal tomorrow
On the Big Brother 17 live feeds Sign up here. Big Brother Live Feeds. Get access to all past seasons and pre-premiere exclusives.
Remember signing up through our sites give us a commission it's an excellent way to support our work and keep this site running. Thanks!
House Tour
House Tour Part 2