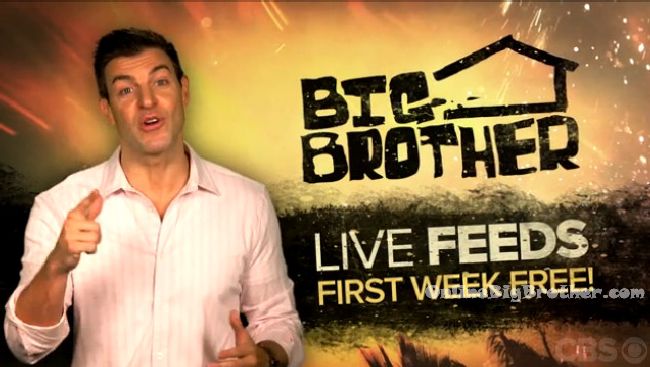 Now that Big Brother Canada 3 has come to a close, we all know you're craving for Big Brother 17 to start. The first of the TWO Night Première episode of Big Brother 17 will air on June 24th at 8pm on CBS. If you're a fan of Big Brother you know there is more to the reality TV show than just the 3 weekly episodes. You'll often notice that the episodes don't accurately depict what actually happens inside the house and definitely don't show you everything that happens. By following our live feed updates and signing up for the live feeds you can enjoy your summer knowing you won't miss a minute of the action. We post what happens and then when you have time simply login to your live feed account and flashback to watch what you missed.
This year, the Big Brother Live Feeds are included in the CBS All-Access subscription, and cannot be purchased separately. With the subscription you can watch every episode from all 16 seasons of Big Brother including over 6500 other shows. This season you'll be saving 25% savings off of last years monthly subscription rate for the Live Feeds. CBS All-Access is ONLY $5.99 monthly!
If you don't have CBS All-Access, try it now for 1 WEEK FREE!
** There will also be no early bird special this season only the 1 week free trial and then $5.99 per month. (This is still cheaper than the live feeds were in previous seasons.)
Important Dates:
June 10th VIP chat with Derrick (Winner of BB16)
June 15th VIP chat with Frankie ("Fan Favourite" LOL)
June 16th Exclusive live stream interview with the NEW House Guests
June 24th Big Brother 17 Première!
June 25th Live Feeds start after night two of the première (after west coast air)
What do you get with the CBS Live Feeds?
Big Brother live feeds – the full Big Brother experience with 24/7 live feed footage of what's going on in the Big Brother house as it happens.
Watch 24/7* Across Devices
Subscriber-only votes
Full Episodes from previous seasons
Multiple Camera View: 4 cameras plus a quad view
Rewind and highlight capabilities
Community and VIP Chat Rooms
Social Media integrations
Why sign-up for the live feeds through OnlineBigBrother.com:
By signing-up for the live feeds through one of the links on our site you are helping support all the spoilers we provide all season long at no extra cost to you. Its just one of the ways you can help support all the hard work we put into the 24/7 live feed updates.
Live Feeds are ONLY available in the US this year:
"CBS All-Access is a US only service and since the live feeds are a part of All-Access, unfortunately we will not be able to offer it to Canadians (Outside of the US) this year."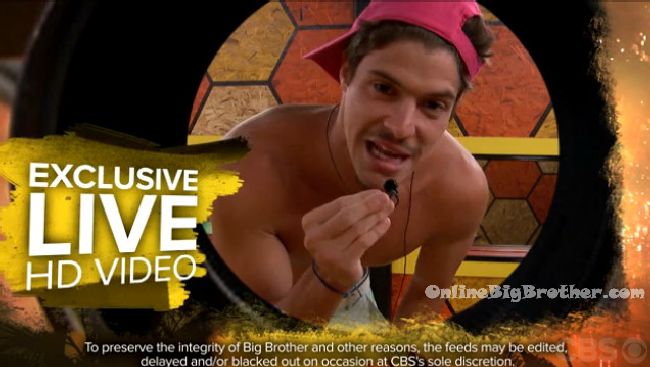 Casting Director, Robyn Kass tweeted that the Big Brother 17 semi-finalists have been notified:
All #BB17 semi finalists have been contacted. Thanks again for an amazing turn out. #BBfansrule

— Robyn Kass (@Kassting) May 22, 2015