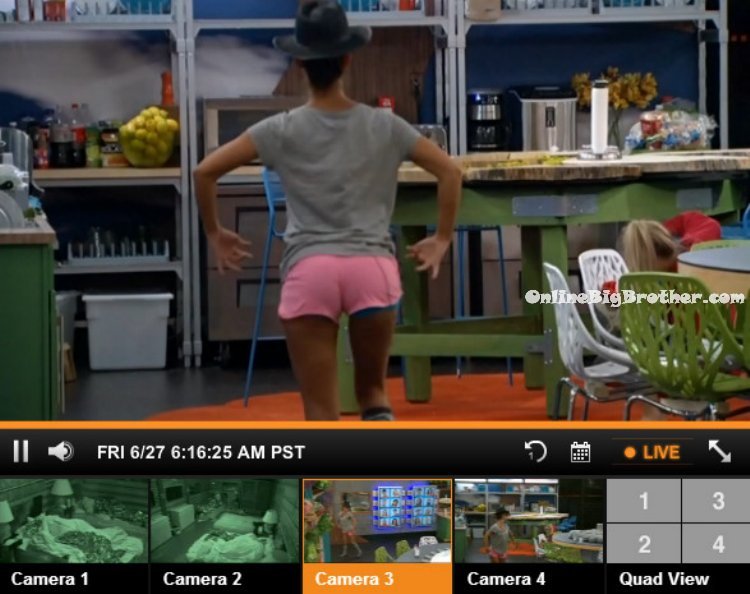 6am – 6:25am Brittany talks about how Devin made a big scene about how no one in the house cleans up after themselves. I cooked and cleaned earlier, I just didn't feel like doing the dishes tonight. I was like I'll do them tomorrow. Nicole agrees that Brittany is always cooking and cleaning. Brittany says of all people don't come up to me. The talk about making breakfast for the havenots. Brittany suggests that they both imitate the other house guests and then guess who they're imitating. They imitate Caleb, Hayden, Devin, Donny etc.. (Check out the photos and guess who they're imitating.)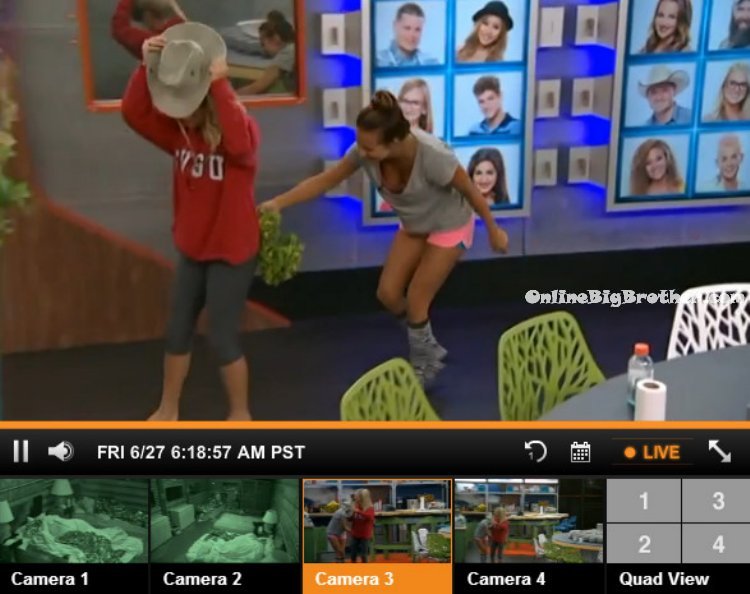 6:40am – 7am Nicole heads to bed to lay down because her stomach hurts. Brittany starts cooking breakfast for the havenots.
7:15am Brittany is still cooking. Hayden is up and walks through the kitchen to the bathroom. Brittany tells him that she can't sleep so she's figuring out slop recipes. Shes says I haven't gone to sleep yet. He doesn't say anything, goes to the washroom and heads back to bed.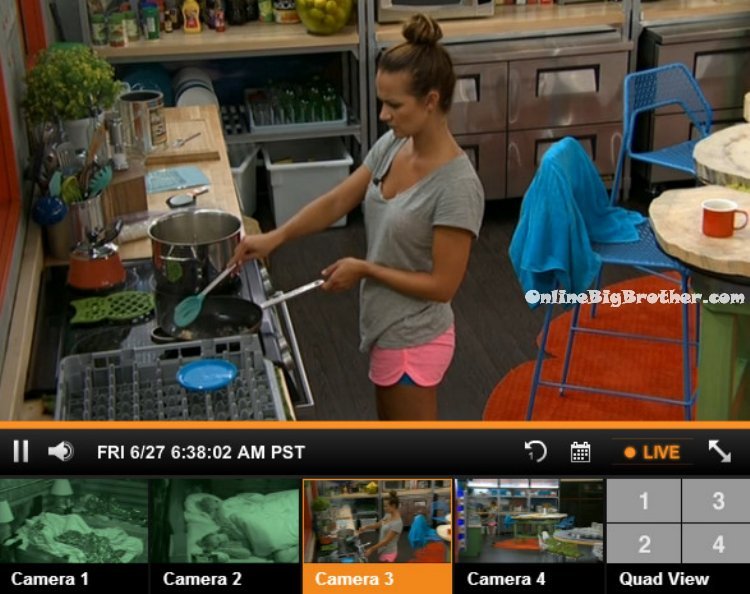 7:50am – 8:20am Brittany is still awake. She finishes making slop cookies and then cleans up the kitchen.
8:30am – 8:35am Brittany climbs into bed. She starts moving around with the foil blankets making a lot of crinkling noises. Joey starts laughing uncontrollably. Joey says stop moving, I can't stop laughing! Brittany then starts crinkling the foil to the song "Take me out to the ballgame." Brittany says okay goodnight guys.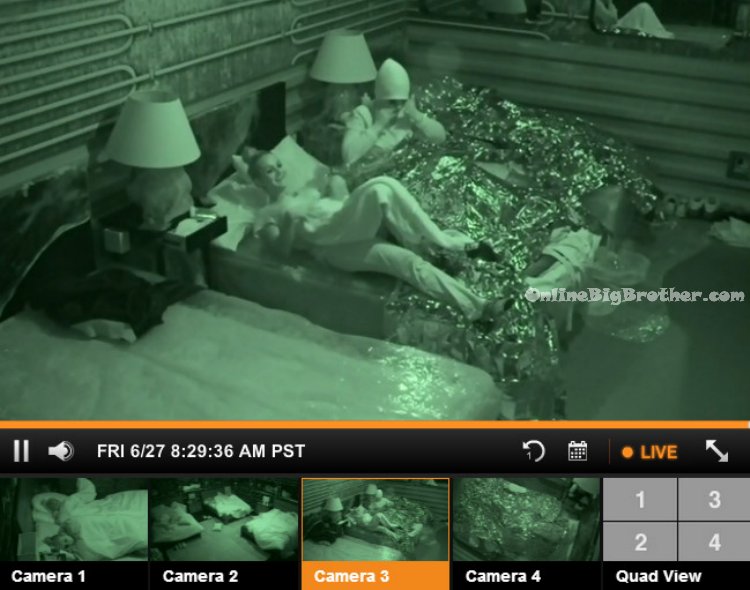 9am All the house guests are now sleeping..
9:45am Big Brother wakes up the house guests..
[polldaddy poll=8136415]
Stay connected and interact with other Big Brother Fans on our Facebook page.
And Follow: @BigBspoilers and @Dawgsbigbrother on Twitter for the most up to date spoilers.
Share it YO!
Tweet