POV Holder:
Next POV:
July 28 (Saturday)
POV Used
POV Ceremony
July 30 (Monday)
HOH Winner:
SHANE
Next HOH:
Aug 2nd
Original Nominations:
Current Nominations:
Have Nots /Slop
Joe, Ian ???
Coach Competition Winner
Janelle (Wil SAfE)
Next Coaches Competition
August 3(Friday)
Last Evicted Houseguest
JOJO
5:28pm Cam 1-2 Dan and Danielle
Danielle: "everything has worked out perfectly"
Dan: "Shane will not put you up"
Dan warning her they have to worry about Frank and Shane teaming up to go to the end
Janelle comes in tells them that Frank has been telling Shane that the coaches are coming in to the game. Janelle is thinking that Shane and Frank are working together and they want to keep Frank to take out Dan. Janelle asks Daniele if Shane told her she was safe. Danielle says he never mentioned anything like that to him.
5:32pm Cam 1-2 Storage Room Janelle, Wil and Joe
Wil saying if it's him and Ashley in the POV then he'll throw it to Ashley janelle tells them not to throw anything they need to win the POV if the opportunity comes to them. Janelle points out that they will not waste a HOH on ashley. Wil says if they win POV they are all safe.. (Janelle won the Coaches comp)
Watch with FlashBack FREE TRIAL!
5:30pm Cam 3-4 boogie, Shane, Brit
Boogie: "We would be a force if Frank and Shane were together.. The other players are useless and I'm talking to my other players"
Britney asks him if he would take offense if they put Frank up the same way Frank put Shane up. Boogie is OK with that as long as there is a understanding that Frank isn't the target.
They all start talking about how Joe has been talking shit about Frank 3 hours after the HOH was won. Brintey makes it clear to him that they want one player from each team to go up, and if they put Frank up no one will suspect anything. If they do not put Frank up everyone will think that Frank and Shane have a deal. Boogie understands as long as Frank is safe.
Shane and Britney want protection for next week if they can guarantee that Frank stays this week. Boogie is receptive to this deal.
Boogie leaves.
Britney is worried about the deal Boogie has offered them.. but she doesn't think they can deny it. (Sounds like Frank and Joe are going up)
The History of Big Brother Slop find out why it's such a big deal..
5:45pm Cam 1-2 Boogie and Frank
Boogie explains to Frank that he may be going up on the block but he will not be the target. Britney told him in detail that getting rid of Frank is not in their best interest. Boogie says that Joe is the one going home this week if he stay on the block. Britney wants to have one player from each team nominated so they can control the vote.
5:59pm Cam 3-4 Frank, Brit and Shane They tell Frank if he goes up he will not be the target. They explain to him if they put Ashley and Joe up they have no control over who goes home but if they put one from each team they have more control over who goes home. Frank understands but doesn't feel good about going up on the block. Frank asks them if Joe and Frank go up and Joe wins POV what will they do. Shane says Ashley goes up. Frank: "So AShley goes home" Shane: "Yes"
Shane: "Look Frank I have no other choice man it's me versus the entire house"
Britney asks him If he stays safe this week will he protect Shane the following week. Frank says 110%.. He points out that Janelle and Joe are talking mad shit about him so now he has a reason to target the.
Britney says they have to make sure the house doesn't think that Shane and Frank have a deal otherwise the entire house will conspire against them. Frank really doesn't want to go on the block. Brintey: "We need someone in the POV that will win it… worst case scenario is Joe wins it… Joe and Janelle were up here telling us to put you up Frank"
Frank says he's up for it but he's still nervous about going up.. Frank understands that Shane is in a tough spot and he'll "Play Ball" with them. Shane: "If I win POV I will keep the nominations the same"
All three of them agree that Janelle is very Fake and follows the power every week. Shane says that Joe is going up the choice now is between Frank and Ian. Frank: "lets say you put Joe and myself up and Ashley wins POV.. who goes home!" Britney understands it's a risk says to him they are also worried if they put Joe and Ashley up on the block and the POV isn't played then what is stopping Joe, Frank, Wil and Jenn from taking Ashley out and gunning for them.
Frank knows he's public enemy number one right.. they need each other.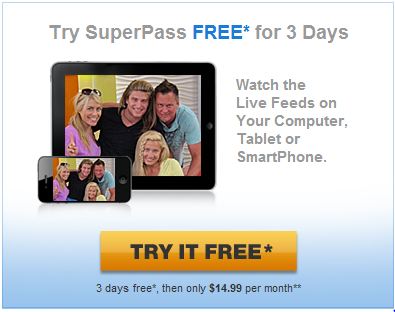 6:15pm Arcade room Joe Janelle and Wil
Janelle comes in and tells them that Frank and Shane are not working together. She thinks that they gave a real good chance if they win POV. Wil says he's heading upstairs to cut another deal.
6:23 Cam 3-4 HOH Wil, Shane and Britney
Wil is saying that their back is against the wall and he's not going to throw frank under the bus. Shane: "My back was against the entire house last week"
Wil now says he really wanted Kara to stay but the house was flipping he starts giving excuses why he voted out Kara and Willie. Wil says Willie was a complete a$$ hole to him.
Britney: "What was your decision to getting JOJO out"
Wil: "Vote with the majority.. jojo wasn't the nicest person to me"
Wil tells them he wants to work with them and he thinks that they can really do some damage together. britney and Shane thank him for coming up and talking with them.
Wil leaves

6:26pm Danielle joins them Watch with FlashBack FREE TRIAL!
Danielle: "I am LIVID.. Janelle is telling everyone that you guys are scared of Dan and coming after me"
Danielle: "Everyone is being a douche bag right now"
Britney: "Wil was SUPER Douchie up here a minute ago"
Britney mentions that Frank brought up some very good points she wants danielle to "run the numbers on this one". She asks her if they should put up 2 of Janelle's players or Frank and Joe. The reason is if they put up Frank and Joe and Ashley wins POV she'll save Joe.
Danielle: "If you don't put Frank and Joe up we are all screwed"
Britney: "OK we need to put up Frank and Joe"
Dan joins them.. starts laughing about Janelle running around the house telling everyone Shane coming after them.
Britney gives them a run down about Joe, Wil and Frank offering deals. Dan asks them what the number one goal this week is, get rid one of janelle's players or get rid of the strongest player. Danielle wants to get rid of the strongest player, Shane says get rid of Janelle's player.
Britney is dead set against making a deal with Janelle she brings up how janelle's team screwed her over week one. Dan agree they cannot trust Janelle for long term deals but Short term deals are key.
Dan says if they put up one of Janelle's players they can work a deal with the other one but if they put up 2 players on Janelle's players they have 2 enemies for the game, "Much safer to put one of each up then we remain neutral" Dan thinks they should put up Joe and Frank. Shane, Danielle and britney all agree.
Dan wants to think of anything they can do to put up the illusion that they are not together. Britney says whoever they decide is going home Danielle needs to cut a deal with that person so when they get the boot everyone .
7:00pm Cam 3-4 Britney, Shane, Boogie, Frank
Britney tells them that Janelle is going around saying that Boogie is pissed because Shane is America's Sweetheart. Boogie is shocked that she's saying that, "You gotta give it to her she's playing the game" Britney brings up that Janelle told Danielle that she was fat and had disgusting legs. Frank heard that, Britney tells them that JOJO never said that.
Boogie wants to give them one last pitch.
Boogie is worried that Ashley will win POV and Frank and Ian will be up on the block.
They have a fair discussion about all the options. Boogie says he would rather work with Shane than with Janelle. Frank is worried about the slim chance of him going home if he is nominated. Janelle understands but she wants Frank to realize that she cannot afford to be in the situation where Boogie will jump ship and join up with Janelle. Britney reminds them she has one player left Boogie has three she loses one more and she's out of the game. She runs a scenario by them saying Ashley and Joe are up on the block, nothing is stopping Frank from cutting a deal with Wil and Joe to cut Ashley loose and have them all gunning for Shane next week. Frank says they have to believe him he will go to the balcony right now and tell everyone he's working with Shane, 'Bye Bye Janelle'
Boogie says there is no way they are teaming up with Janelle.. what's the points they're isn't enough players in the game to keep up the Teams
Boogie: 'I know I have a bad reputation but so does Janelle she just wasn't as funny"
7:19 Cut to trivia.. nominations
8:24pm trivia
Watch what happens, AS it happens: Big Brother 14 Live Feeds!
Subscribe today for your FREE 3 DAY TRIAL!


Share it YO!
Tweet