HOH = Cody
Megan – Self Evicted
Alex & Jillian are on the block
Havenots: Josh, Ramses, Jillian, ?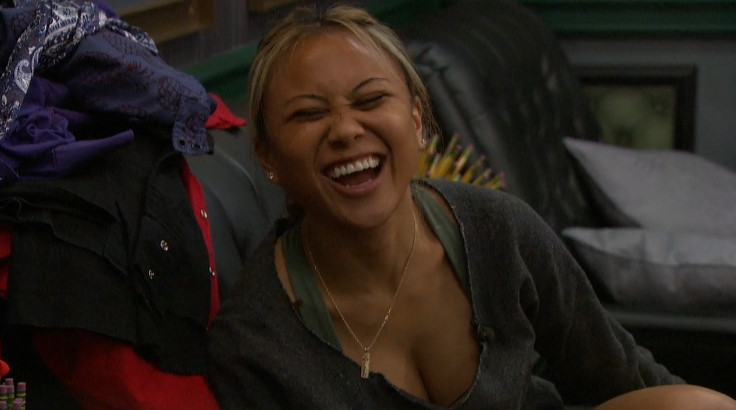 CBS All Access is your key to the Big Brother house! Stream the season 19 premiere on 6/28 @ 8/7c with a 1-week FREE trial.

1:10am – 1:25am Bedroom – Josh, Alex, Kevin are talking.

Alex – Megan ruined our game. Josh – she did. Alex – all of our games. She tried to throw a racist thing in there. It's 2017! Kevin – is that what she said that you said something racist? What happened?! What happened there? Alex – when I was talking to Cody at the pool all those girls were like ohhh.. go get your man. And I guess Jessica said I don't want to go over there because the f**king panda is over there. And I thought it was like because I was wearing a black and white bathing suit. It turned out that it wasn't true and she made it up. Megan made it up. Kevin – so what does a panda mean? I don't get what it means. What the hell do you have to do with a panda? Panda's are from China. Alex – yeah I'm part Chinese. Kevin – yeah but you're from Hawaii, I thought. Alex – I think it was to make a derogatory term …like when you call a black person a monkey. Or anything like that, its just a derogatory term. But she said it and Jessica confronted me in the storage room and said that none of it was true. I went and told the producers that if that's the case I want you to… Big Brother blocks the feeds.
Try the Live Feeds FREE for 7 DAYS! Click here for your: Big Brother 17 FREE Trial

When the feeds return: Alex – things like ch!nk, go0k… you know what I mean. Jap… so I didn't know what it was so I went and told the producers and if that's the case and Jessica called me a Panda .. Big Brother blocks the feeds. Alex – So I told them… they were talking bad about me but it wasn't a racial slur. I mean they might have… they won't let me see the video. Kevin – WOW! Alex – that's why I blew up on Jessica because she made Megan look like a racist. When I came back in the house Megan followed me .. because she's nosy and I say Jessica and Cody. And so we confronted it and it blew up into a huge argument. Before all this happened I told Cody not to trust Jessica because she was lying about stuff.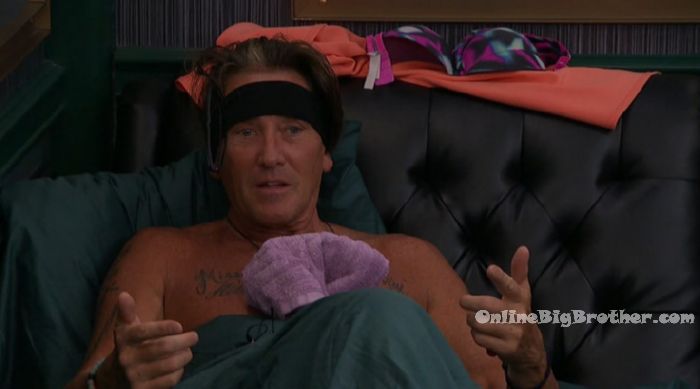 Havenot room: The havenots (Jillian, Josh, Ramses, ?) have to sleep on spiked beds.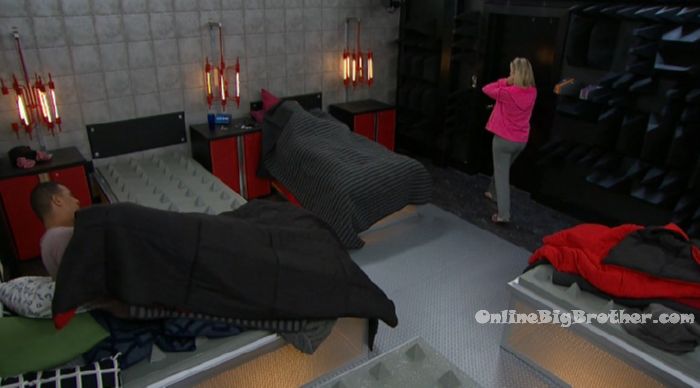 1:50am – 2:10am Bathroom – Christmas, ELena, Mark
Christmas – what's your highlight of the day? Elena – probably being safe. Mark – cuddling with Elena to make her feel better. Christmas – I have two favorite parts. Seeing Alex going on the block because I couldn't f**king wait for that sh*t. Mark – I forgot about that.. nomination was today. Christmas – we've had such a big day. And then 2 – shower time with Elena. Elena – oh my god I forgot about shower time. That was my favorite part of the day. We were both in the shower, pulled curtain back, completely naked. She washed my back. Christmas – I did. I'll wash your hair next time. Mark – I heard Josh was a complete creep with you guys. Christmas – Josh was a complete creep twice tonight… I almost slapped him. My n****e popped out … and I know we're super touchy but Josh and I don't have that relationship. I don't have that with Cody. Rubbing is like you two and Paul. So I had a n!p s*!p tonight and I was in the bed and Josh lunged at me super close and was like let me see it! I swear to god I almost slapped him in the f**king face. I was like get out of my face. Elena – I caught him looking at me a couple times.
FLASHBACK to any point in the season!
Click here for your: 1 Week FREE Trial!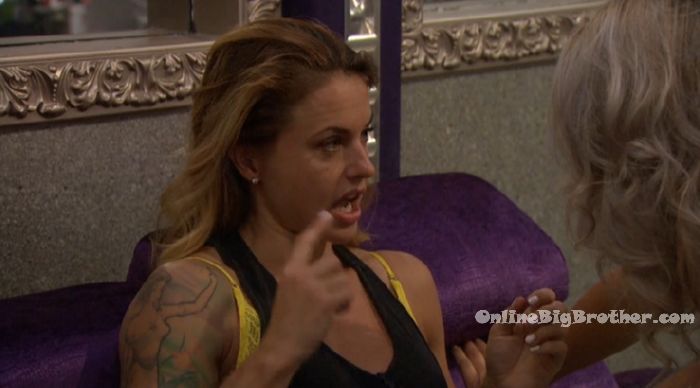 2:20am – 3am Kevin, Christmas, Paul, Elena and Matt move into the lounge room. Paul – These girls have clearly drawn a line in the sand. Kevin – a line in the sand .. they're being lined up to be shot. Kevin – tells them that Alex said he isn't going to win because the "showmanships" are in cahoots. Paul – if Jason was to win it (veto), I could convince him not to use it. They continue talking about random things. Kevin then heads to bed. Paul asks Christmas to rub his head. Paul rubs Elena's head and Mark rubs Elena's back.
Christmas – I should rest up so that if I get picked for the veto I can shove it in her (Jillian) f**king face as I stomp on her and cross the finish line. Just kidding I just want to win the veto.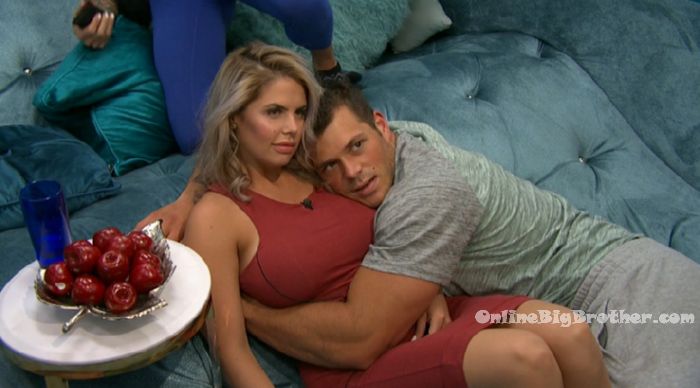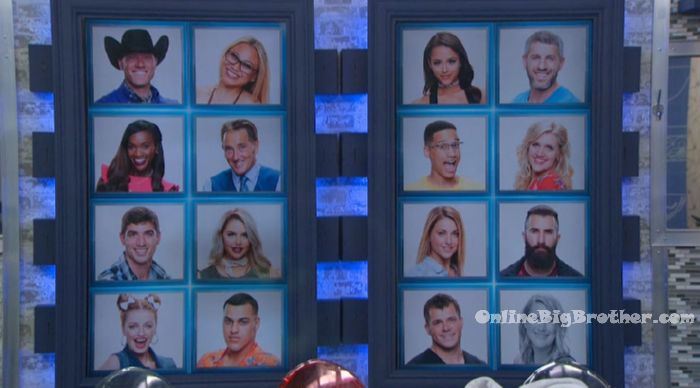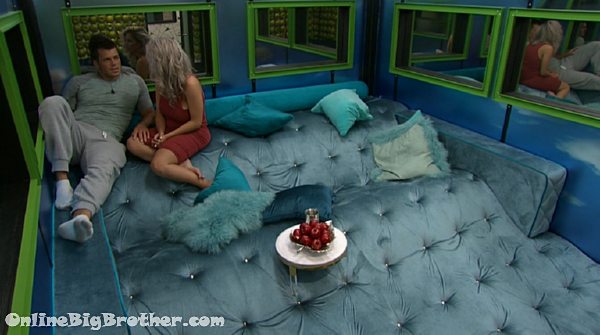 3:10am Mark and Elena lounge
(these two appear to have been gotten close not much is said..)
Mark is saying he hasn't talked much game with Paul.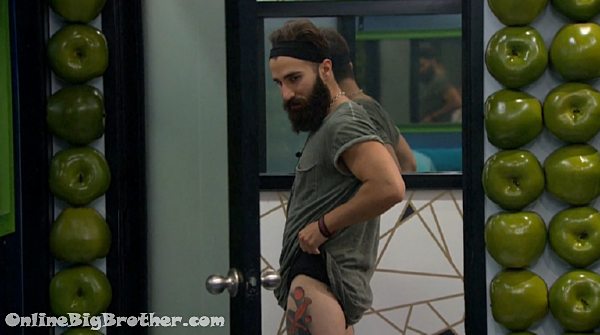 Mark – I love Paul
Elena – yup Paul is my favorite.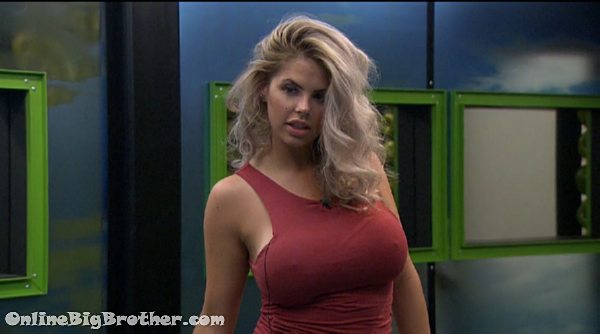 Mark – how are you so sexy
Mark you have a hard exterior
Elena – you calling me a bad ass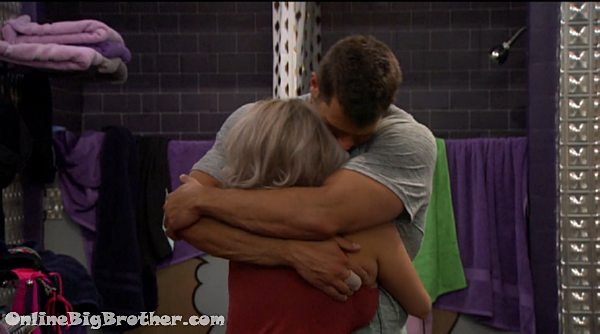 Good night..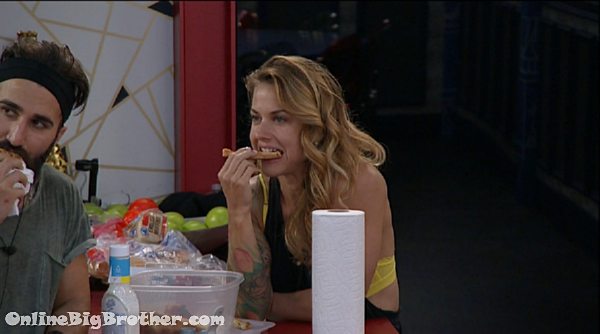 Paul and Christmas have a late night pizza .. Paul says he hates hot food unless it's a steak.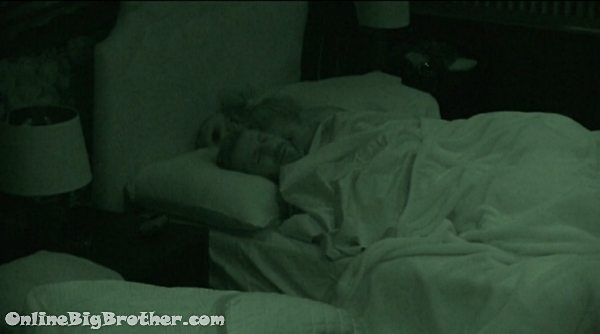 Matt and Raven? in bed..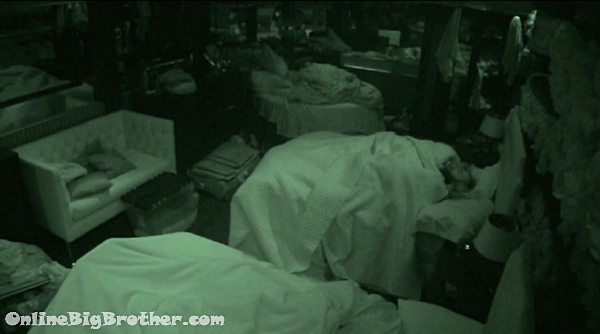 CHristmas Paul and Elena Snuggling.. Paul jokes that he's trapped in a love square.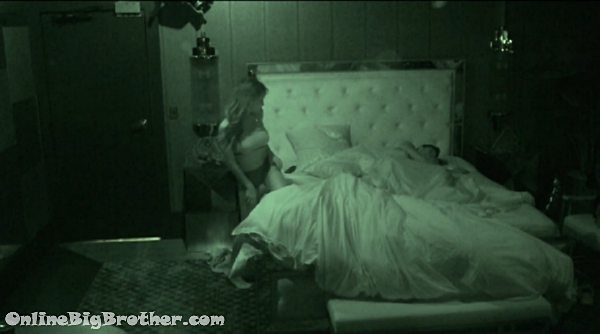 COdy and Jessica share the HOH bed
3:48am Everyone appears to be sleeping now.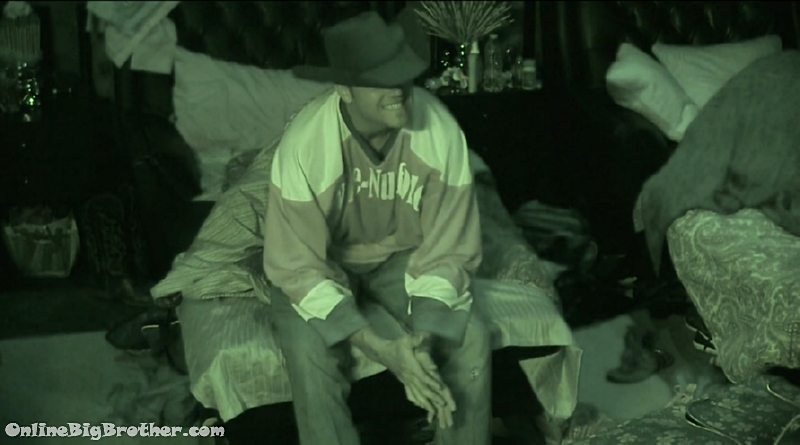 8:26am People are starting to get up
Links to the ranking system
For those of you that like Statistics here are some expanded reports.