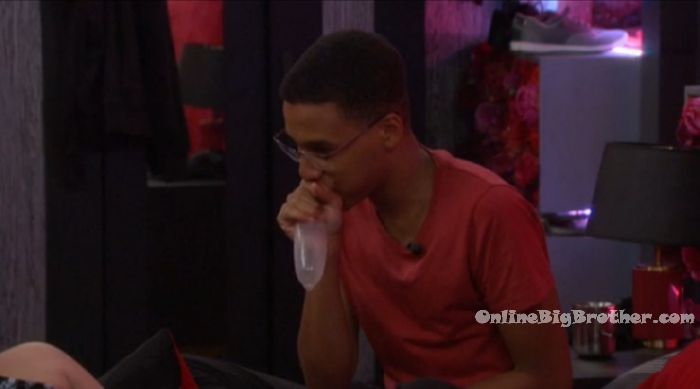 Check out our BB19 Ranking Grid. . rank your houseguests here
8pm Bedroom – Raven and Ramses.
Raven tells Ramses – Matt is a really good kisser. Ramses – GOOD! OH MY GOD! (Meanwhile Ramses is blowing up a condom) Did you guys kiss in the bathroom? Raven – no. Ramses – because you guys came out like.. Raven – have you seen him?! Ramses – he's… he's … yeah! Raven – I get really flustered when I'm around him. Ramses – he's gorgeous! Raven – his eye's are so pretty. He's so sweet. Raven talks about a very aggressive kiss. Ramses – but was it good? Raven – really good. I thought he would be a sweet kisser .. but he's aggressive. He even said when we get out of the house .. we're going to find a cure for the disease. Ramses and Raven hide the condom in one of the beds.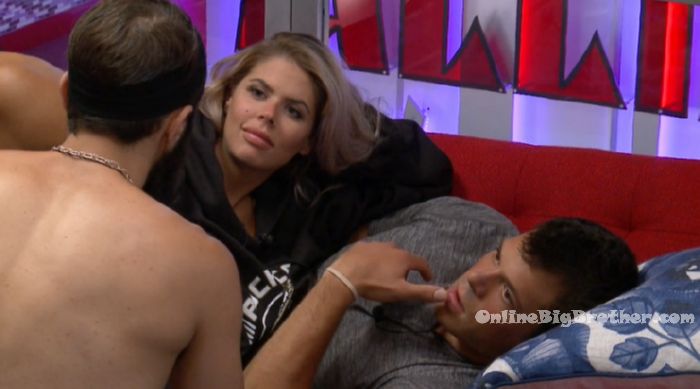 Outside the HOH room. Paul, Mark, Elena.
Paul – I think you're (Dom) wrong and I genuinely home that you are not upset or affected by what happens in this game. And she was like Ahhh, okay, well thank you. Like f**k off now. I stood up and I was like okay. I said I hope you kmnow this is the 3rd time I have genuinely come to you as a human being. I'm not trying to be back handed. And I genuinely hope you are not affected by what happens in this household. That was the 3rd f**k you I got. So I am wearing my snake costume on the live show and giving her a nice little f**k you on her way out. Let me just bring up the 7 people that you went to behind my back and called me a snake to. Why does she have to be so rude and ignorant? She was like well thanks for checking up on me! Paul – you f**king b***h. Elena – you're being nicer than I would be. Paul – I am not a mean person. I only poke when I've been poked. If you call me a snake, I'm going to dress up as one. Mark – she throws my two closest allies under the bus. Paul – I think you guys are okay. From conversations, I haven't heard your names. Paul – I'm not here to have a d**k battle with you. Who do you think has this temptation? Mark – Ramses. Everyone talks about him behind his back and I'm sure America see's it. Paul – I think either Ramses or Jess. She has been super happy. Mark – I'm staying the f**k way from Dom. Paul – If Jess sticks her finger in my @$$ one more time, I am going to make a scene of it. Imagine if it was a role reversal? Pulling my finger in her @$$. Elena – you should. America would slaughter me. Don't put your finger in my @$$. I don't like it! STOP. I'm just going to be like stop! I don't like that. Elena – bop her in the face. Paul – its not like I'm used to things going in my @$$. Paul – if someone opened the shower door on me I would flip. Paul – Kevin is the funniest dude in this house. Paul – if its a Double Eviction we need to be prepared. There's no time to talk.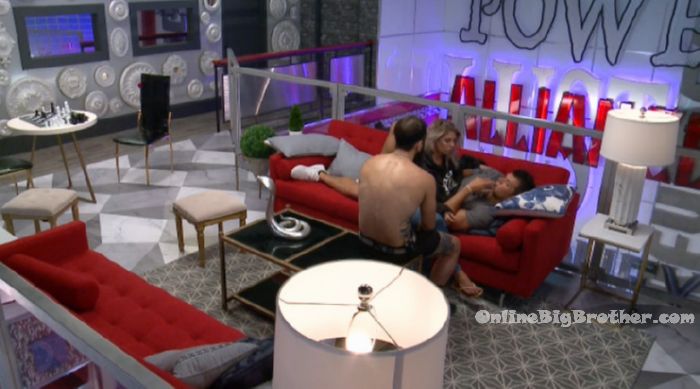 8:55pm Bedroom. Bible time with Dom..

10pm – 10:30pm Bedroom Paul, Kevin, Josh, Ramses, Christmas, Jason and Alex are all hanging out and talking about random things like scary stories … while Dom lies with her eyes closed in the corner bed. Elena joins them.
10:40pm Matt and Raven head to bed. Jessica crawls on the floor around their bed and scares them. Jessica then puts icy/hot into Matt's water. He grabs it and jumps on her bed telling her to take a drink.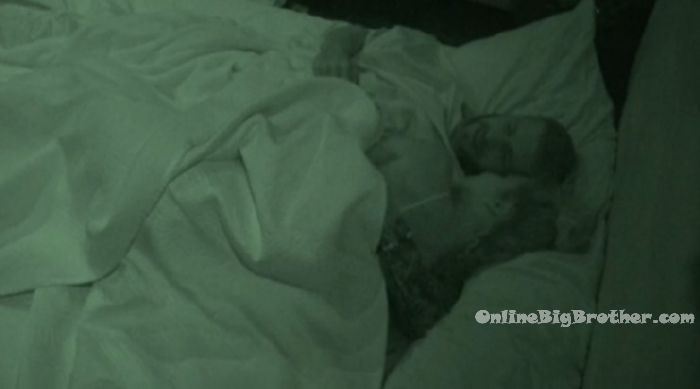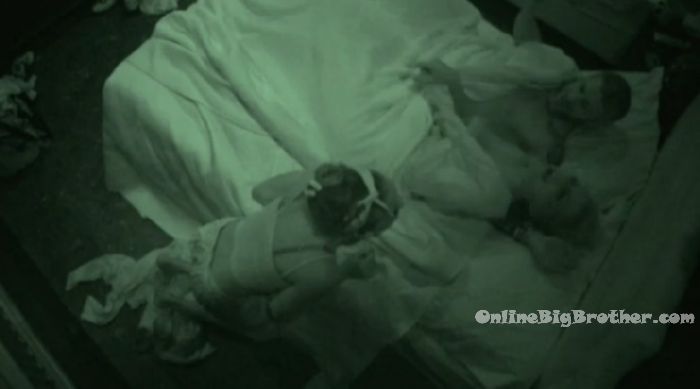 See what they can't show you on TV Try the live feeds for FREE!
Paul – this time if she penetrates me I am going to scream r@pe. I am sick of it, I don't like it! Christmas – is she still sticking her finger in your a$$? Paul – YES!
12:13am Kevin does his usual stomach saran wrap. Paul questions why? Kevin – to sweat off the pounds. Paul – does it work? Kevin – no, I haven't slept good in a year. Paul tells Kevin that its f**king up his organs. Kevin gets worried and rips it off.
12:35am All the house guests have gone to sleep except for Elena and Mark. Elena is removing her makeup. Mark and Elena head to bed.
Links to the ranking system
Rank your house guests here
For those of you that like Statistics here are some expanded reports.