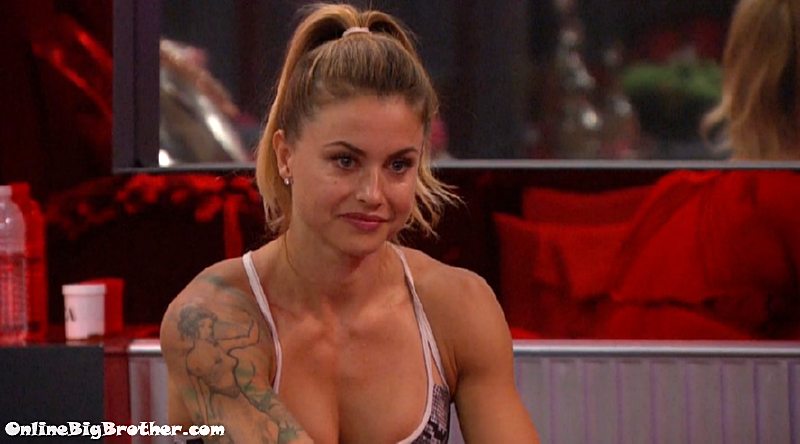 Christmas and Jessica.
Christmas tries to bait Jessica to tell her that paul is scared about Cody coming back. She's unable. Jessica talks about how if Cody comes back into the game she's not going to let him ruin it like he did the first week. She didn't want to come into the game and be involved in the drama.
Xmas asks about the conversation Cody and Paul had before he was evicted. Jessica says it was the same thing he told Christmas that morning.
Feed subscription lets you go back and re-watch everything we post here CBS All Access Live Feeds with a FREE 7 DAY trial.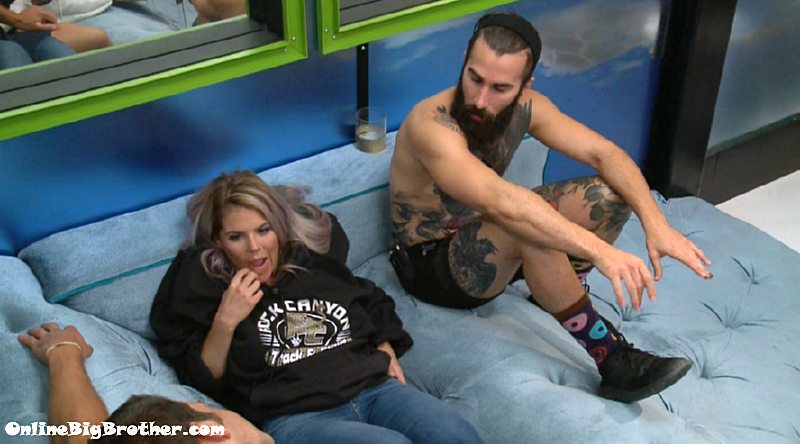 6:01pm Paul going on that Jessica said he was intimidated and scared that Cody could come back.
Paul says it wasn't cross confirmed so he can't call her out on it.
Paul says it's getting really annoying to him that his name is getting thrown around.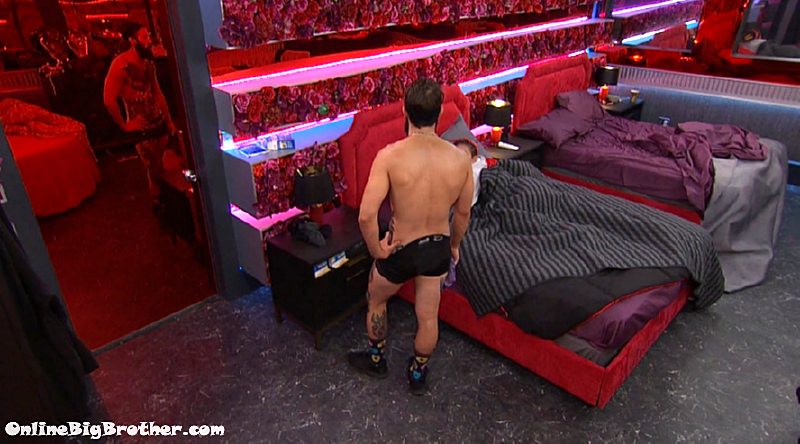 6:20pm Jessica and Paul
Paul – as long as you don't try to be my enemy everything will be fine..
Paul – from my observations and the way she's acting.. I would quit poking..
Jessica says people have told her she needs to ask everyone.
Paul – I get it Block paranoia but…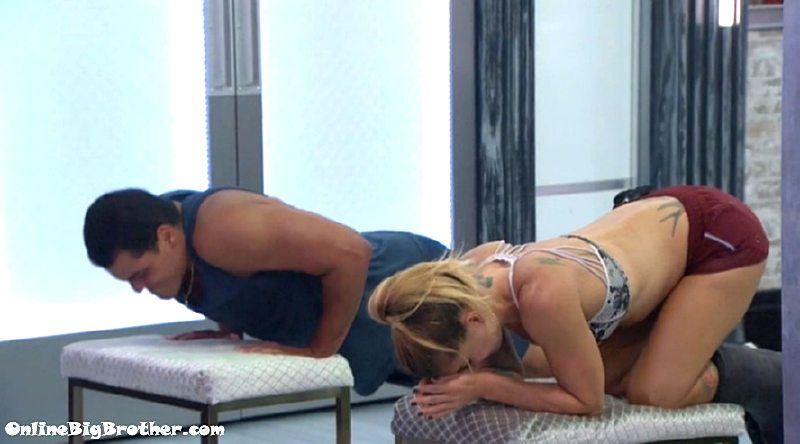 6:34pm Working out..
Christmas back to working out #BB19 @DawgsBigBrother pic.twitter.com/zeKHJMJxDL

— OnlineBigBrother.com (@bigbspoilers) July 20, 2017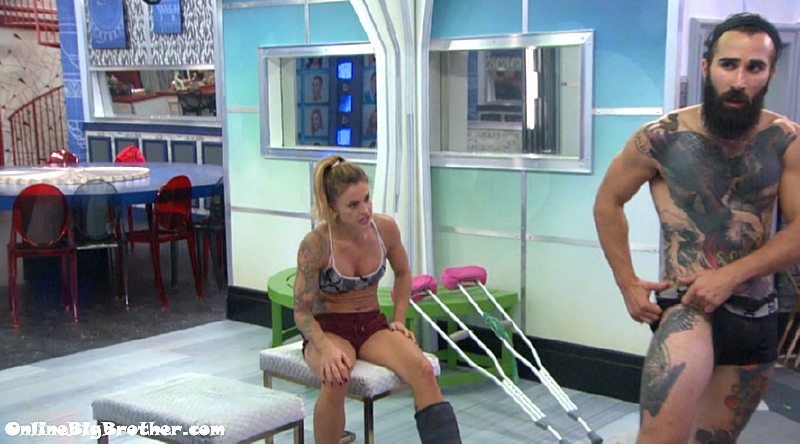 6:37pm Paul showing some spots he's getting filled in.
I'm thinking of getting a wolf head right here…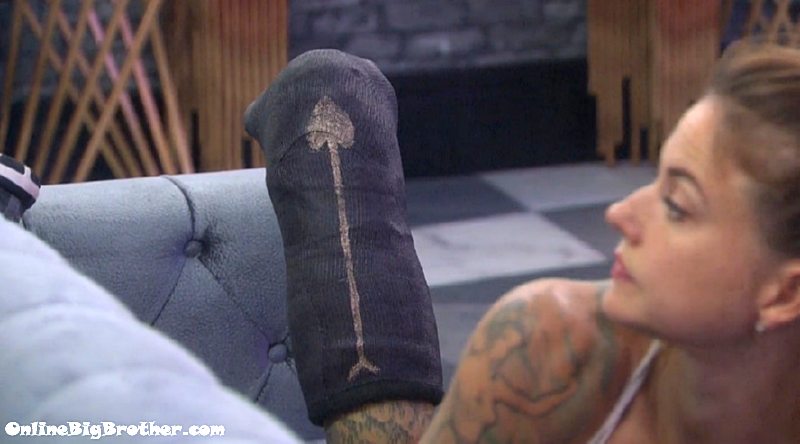 Here's a good shot of the d1ck Raven painted on Christmas' cast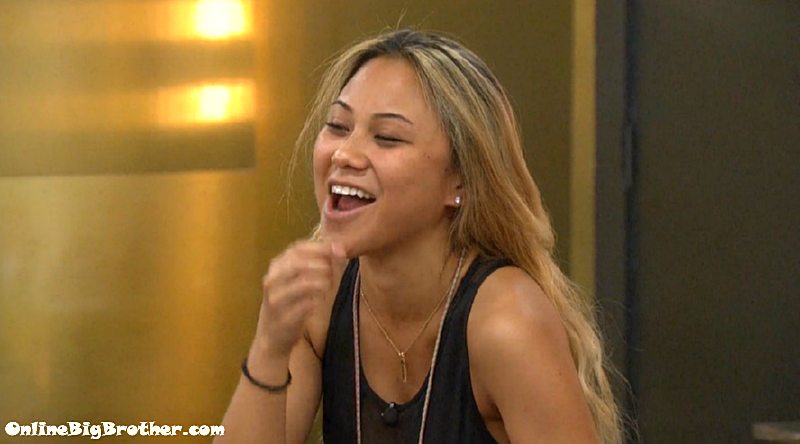 6:50pm Jason and Alex HOH
Alex is getting pissed at Jason for giving Ramses and Christmas too much information about Jessica.
Alex – we need a word for you to shut up..
Alex – you don't want him (Ramses) to come back and say 'jason said'
Alex – any piece of information small or Big is a HUGE thing..
Jason – Can we to get Christmas out, after Jessica
Alex – sure
Alex – it's week 4 and you haven't shut your mouth
Alex warns him what he says to Mark because Mark is working with Jessica and Elena.
Jason – you think mark is working with Jessica and Elena.. That would be insane..
Alex – you're forgetting that whole team doesn't trust one another.. And you know he (Mark) doesn't trust Matt.
Alex says that Matt has Jason's back right now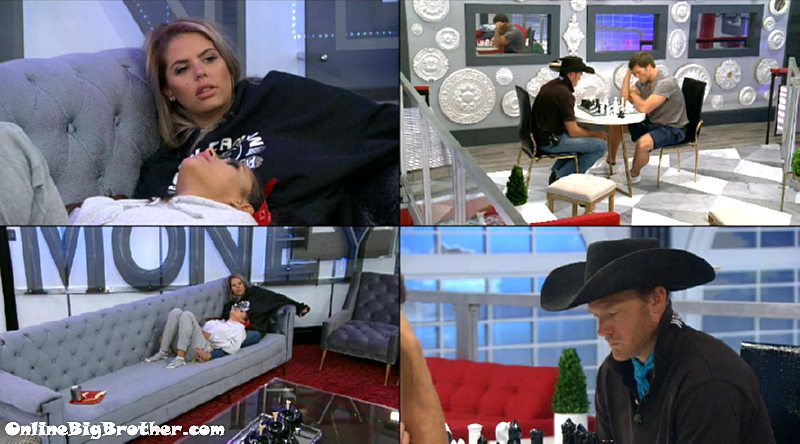 7:13pm nothing much on
During the chess game. Mark confirms with Jason that Alex is down with taking out Jess, Ramses, Josh, Christmas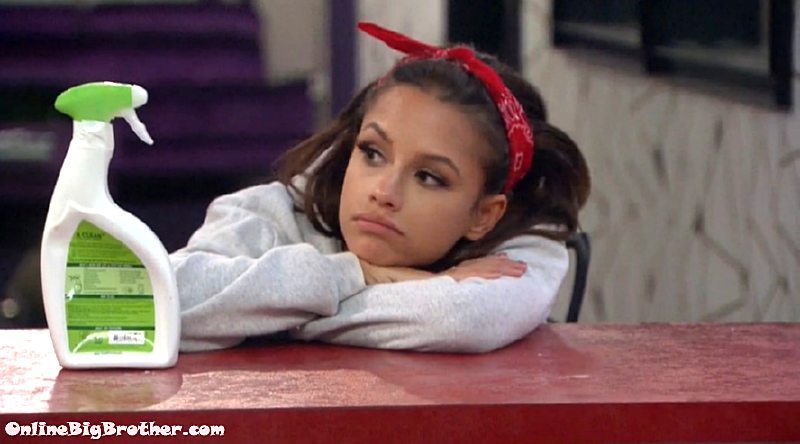 7:40pm Not knowing who has the temptation is driving me crazy.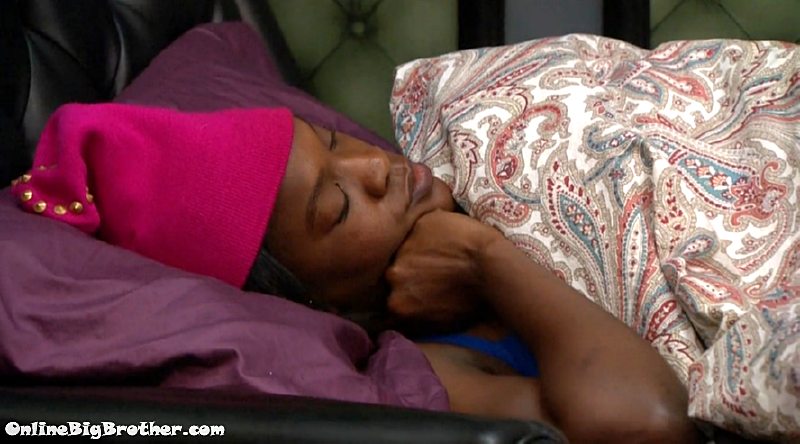 It lives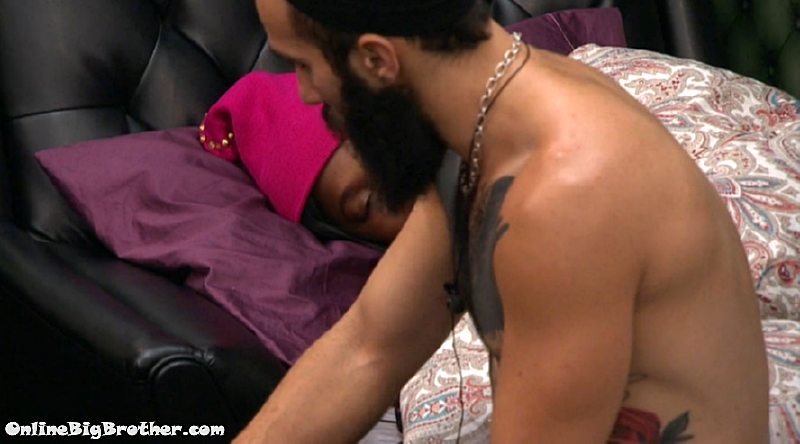 7:52pm Dom and Paul
Paul – you ok,
Dom – absolutely.. Always
Paul -you don't want to talk. you good
Do – I am
Paul says he doesn't want her to seclude herself says it's just a game.
Dom – i'm not secluding myself I'm being isolated, that's something that the house is doing
Dom – people keep saying it's just a game and that's very true, these are real people with real hearts with real feelings..
Paul – are people afraid to talk to you
Dom – Absolutely.
Dom – i'm not sad at all but thank you for checking on me
Paul says him checking on her wasn't a back handed facetious thing
Dom – ok.. Ok.. got it..
Links to the ranking system
Rank your house guests here
For those of you that like Statistics here are some expanded reports.