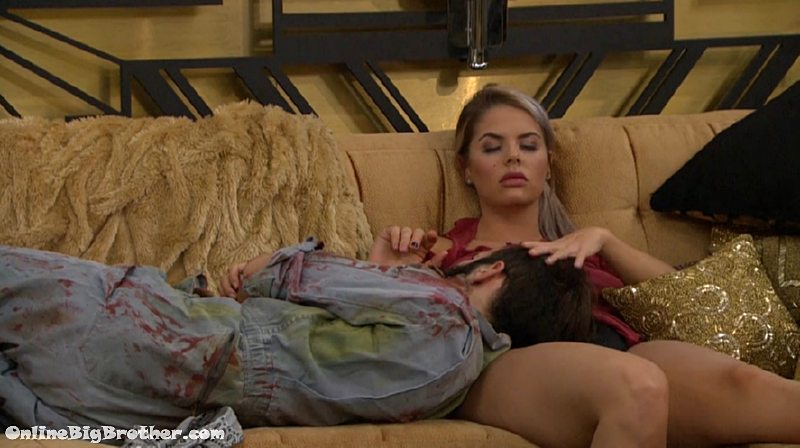 Feed subscription lets you go back and re-watch everything we post here CBS All Access Live Feeds with a FREE 7 DAY trial.

Almost no game talk happened tonight..
12:24am Elena, Paul and Josh HOH
Elena says she knew Corey from last year he lives 5 minutes from Elena. Says she watched last season because he was on it. Says she never watched the Live feeds and would miss the odd episode.
Elena says girls in fort worth go around without makeup on and wear jeans.
Elena – I Actually think I'm pretty without makeup.. I can go like with makeup
Elena says her mom taught her when she goes out she puts herself together.
Elena's sometimes looks at what the girls are wearing..
Elena – I'm not here to judge I'M here to party. But./..
Elena – I'm more casual than not but when I go out I get done up that's how I was taught..
Elena explains her mom puts a "outfit on" every time she goes out.
Elena – full makeup and hair.. Unless she's golfing.. She has golf shoes to match every outfit.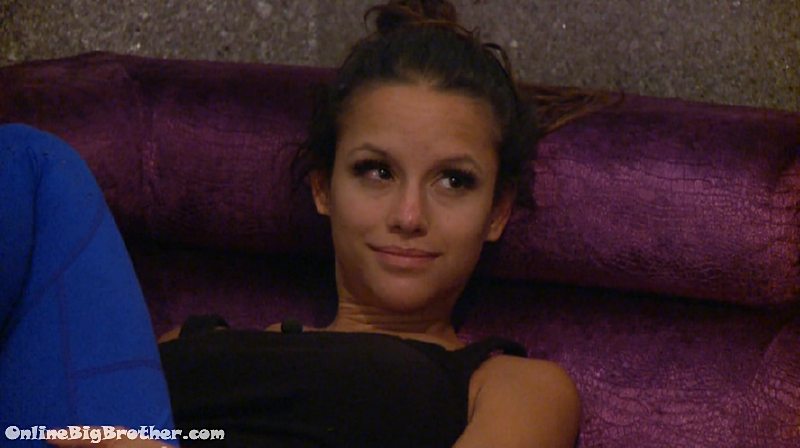 12:29am Jessica and Mark Bathroom
Jessica- do you know who he's going to put up
Mark – no idea
Mark – I want to hang out with you and Cody when we leave the house
Jess – same it'll be fun
Jess – you win some you lose some
Mark – love you girl
Jess – love you too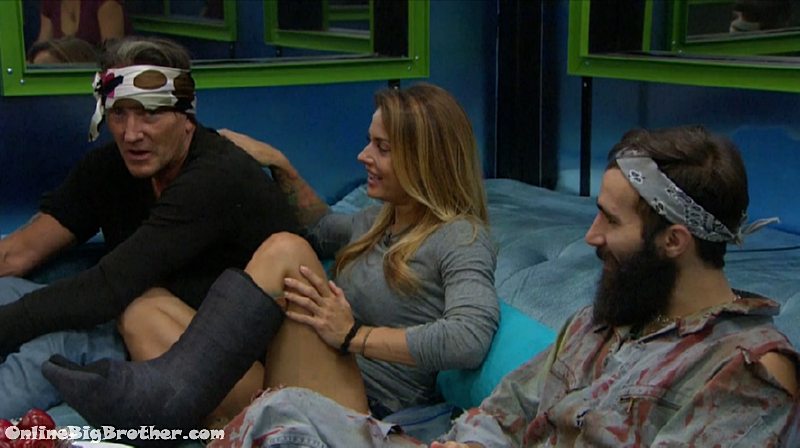 1:49am Chit chat .. Christmas sand Kevin rubbing..
Paul talks about last season how Corey and Nicole would just sit in the corner all day sleep and make sandwiches.
Paul – Frank and Bridgette would just hangout by themselves
Paul – Victor and I would play pool and cook
Paul – and then BIG MEECH would just f*ing terrorize everyone
Christmas – they had to push back some clips.. remember they were like yeah we have to push back because ..
Feeds cut..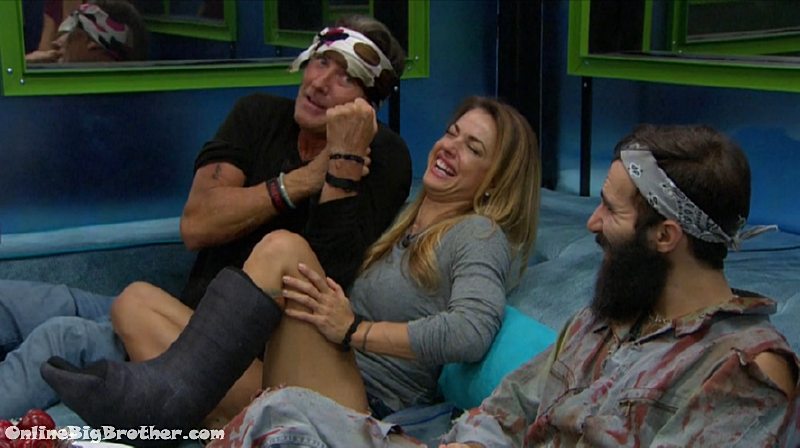 Paul – Josh I could kick you in the head right now
Kevin – Paul talk friendship.
Josh – what are you doing.. you trying to f!nger b@ng my ear with your toe
Paul – toe bang you
Kevin – You're HOH what the hell is going on here. Wheres the respect for the pimp

Jason fires a booger at Josh..
Alex – JASON he's going to go get the mustard
Jason does a full snot attack on Josh
Alex – JASON he's going to go get the mustard #BB19 @DawgsBigBrother pic.twitter.com/fs0EdXEEdy

— OnlineBigBrother.com (@bigbspoilers) August 6, 2017
2:02am Xmas and Mark
Xmas says it's a cool cast she likes everyone but Megan.
Xmas says Megan was a quitter.
Mark – she was so aggressive then she just quit..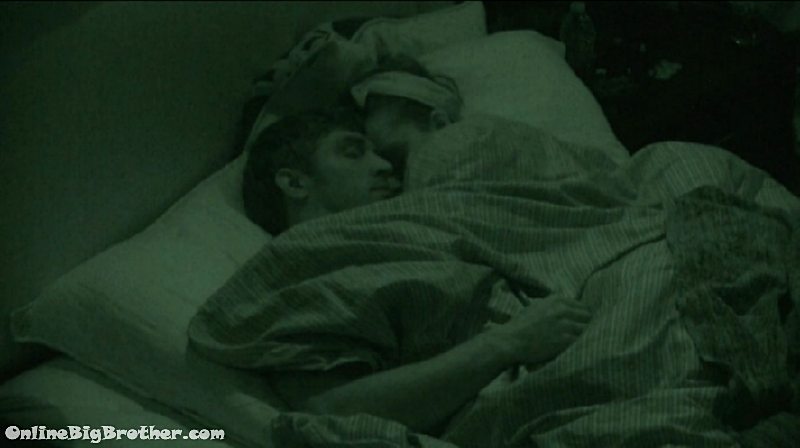 2:04am Grab a$$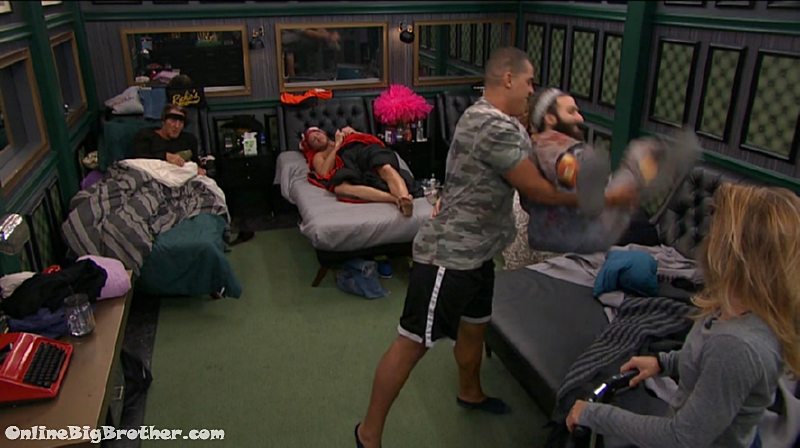 2:26am JOsh tries to toss Paul
Josh finds a garden gnome #BB19 @DawgsBigBrother pic.twitter.com/ZwBTw5rOOo

— OnlineBigBrother.com (@bigbspoilers) August 6, 2017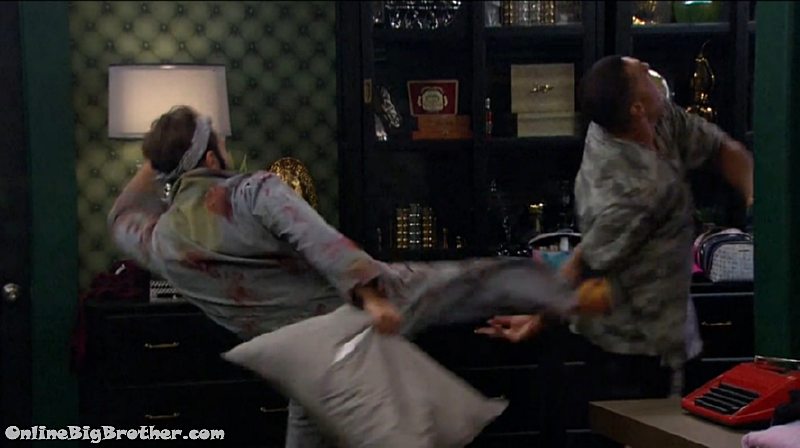 2:28am Paul and Josh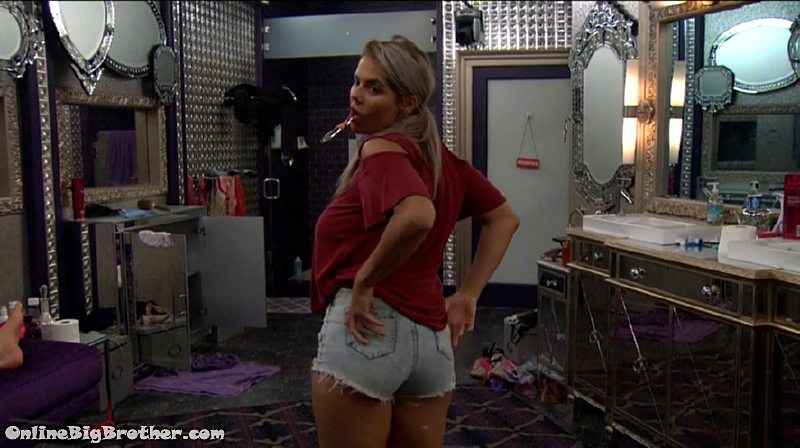 2:33am Mark and Elena bathroom
talking about her curves.. makeup.. etc..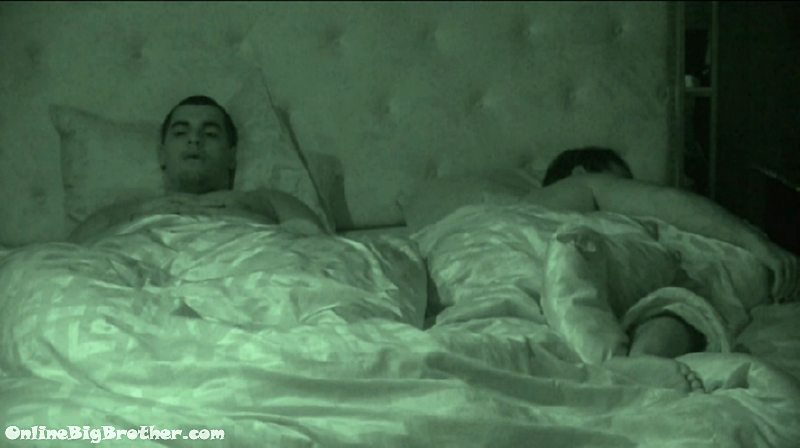 2:37am Josh and Paul
Josh – if you f*ing fart…
Paul – how old is you brother
Josh – 25.. He's the exact opposite of me way more mature.. He doesn't eat sh1t he doesn't screw around.. I'm like the problem child
Paul – what business does he do
Josh – my parents business..
They start talking about money and their businesses back home
Paul says in the month of December he made 15 thousands which was a big increase.
Paul – before I left I have 35K when I got back I had 55K (social media followers) I thought I was going to be way more.. You hear me..
The go on to talk about wanting to retire at 40. Josh brings up his sister and brother and how his parents treat his sister like the youngest but she's the oldest.
Paul says he has to text his mom at tell her where he's at. He goes on to say he's very independent. He's got a good relationship with his parents.
Paul says he'll make 15 grand from the stipend to be on Big Brother
Josh thought it was 10
Paul says he makes 1K a week, "read the contact"
Josh – I didn't
Paul laughs
Feeds flip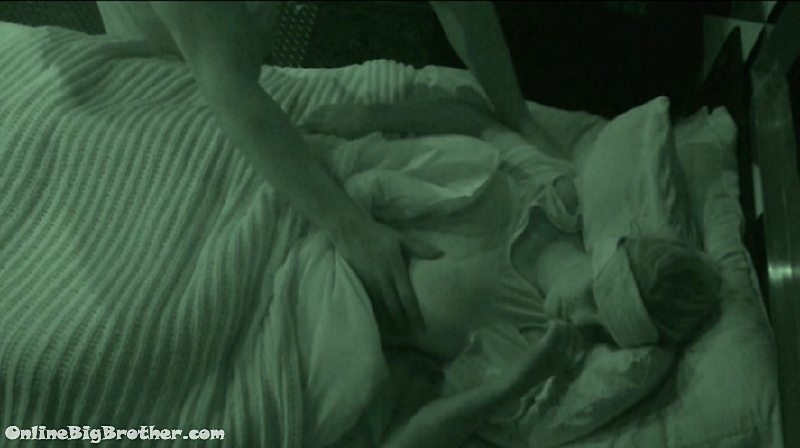 2:58am Mark and Elena Kissing
Mark sneaks a grab..
Elena – Mark.. it's a slippery Slop #BB19 @DawgsBigBrother pic.twitter.com/oxAsuUjiX8

— OnlineBigBrother.com (@bigbspoilers) August 6, 2017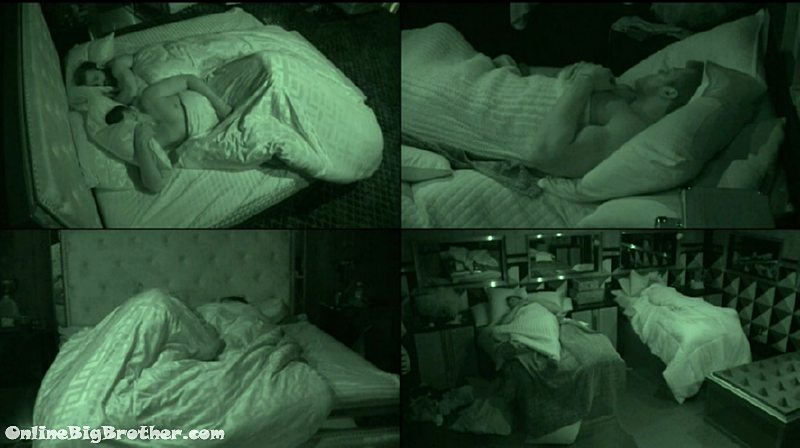 5:40am Sleeping yo
9:31am Sleeping
If you plan on buying anything from Amazon. Use this link Amazon home
Doesn't cost you anything and we get a small cut.
Links to the ranking system
Rank your house guests here
For those of you that like Statistics here are some expanded reports.