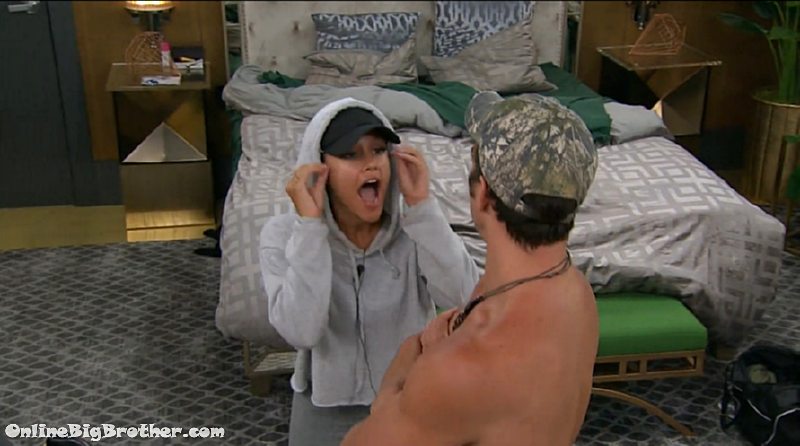 Feed subscription lets you go back and re-watch everything we post here CBS All Access Live Feeds with a FREE 7 DAY trial.

5:10pm Jessica and Cody HOH
Jessica has told COdy that kevin told her the house may be flipping.
Jessica – I knew the second I didn't use that Veto that they would flip the vote
Cody – who's doing it
Jessica – My assumption is Paul but he didn't give me names
Cody – F*ing Paul
Jess – Paul is keeping Elena in the dark for this one.. He's trying to rally the other side of the house..
Jess – the only votes I trust tomorrow are your's and Elena's
Jessica – I am not going to sleep tonight I'm going to interrupt every conversation..
Jess – I knew this was going to happen I said it several f*ing times..
Jess – I want to drag paul by his f*ing beard, drag him in here and kick his f*ing face
Jess – I'm way too f*ing trusting.. Way too trusting..
Jess – there's a very good chance Ramses goes home tomorrow..
Cody – we got Kevin, Elena, Me
Jess – how do you think Kevin will vote with us
Jessica says kevin won't stick out, and she doesn't trust Mark either.
Jessica – I should have taken control of the situation and I should have made a power move..
Kevin comes in
Jessica – are you going to vote to keep Ramses for sure.
Kevin – yeah..
Cody – where's Alex and JAson's heads at
Kevin – I dunno.. Keep your cool.. The only reason I told her is she's from Boston she's my pal.. I don't even know if it's true
Kevin – don't be shocked.. It's a game.. Just keep your cool.. Don't go around asking people..
Kevin leaves..
Cody – F* Paul
Jessica – I need to start trusting my gut more
Jessica – I'm so disappointed with myself..



Jessica – what should we do
Cody – I can talk to Jason and Alex
Jessica – they won't tell the truth anyways..
Cody says Jason sometimes talks to truth to him, "Pours out sh1t when he's so damn scared"
Jessica says the HOH was all for nothing.
Cody – me and you aren't going to change anyones minds.. Lets let it play out.. Don't trust out about it
Jessica – my HOH and what I accomplish is my legacy I leave behind
Cody – well what did mine accomplish
Jessica – true..
Jessica – Paul needs to go.. Should have pulled the trigger on that too.. . shoulda coulda woulda.. f* my life
Cody – I'm back… and we get to see their faces when you use the HEx..
Jessica- it's so funny that Paul is the leader of both sides of the house
Cody – and they are all falling in line like f*ing idiots
Jessica – He's running the house..
Jessica – if he wins HOH again he's not giving you the chance to win Veto..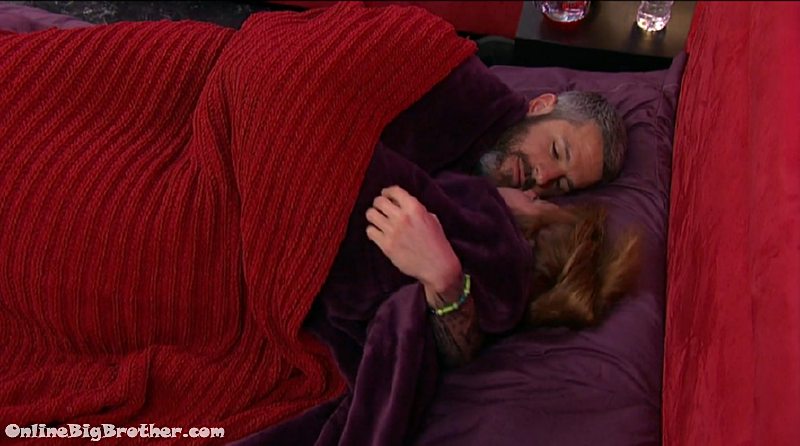 5:47pm Raven and Matt
Raven is calling Ramses shady.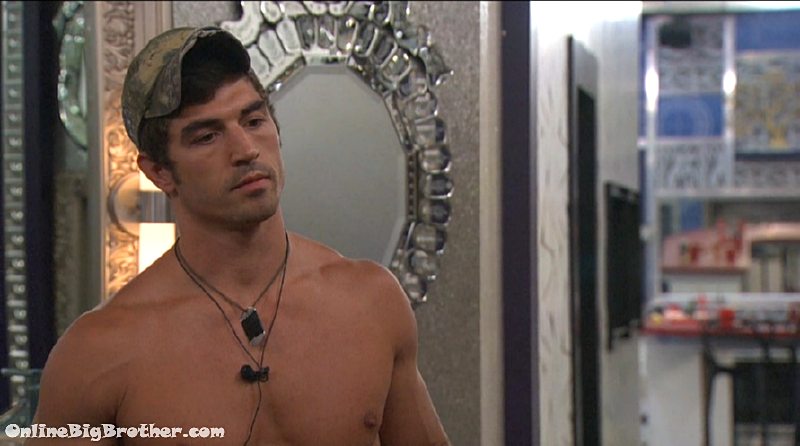 5:50pm COdy, Alex and JAson
Cody – am I going to be surprised tomorrow
Alex – I don't think so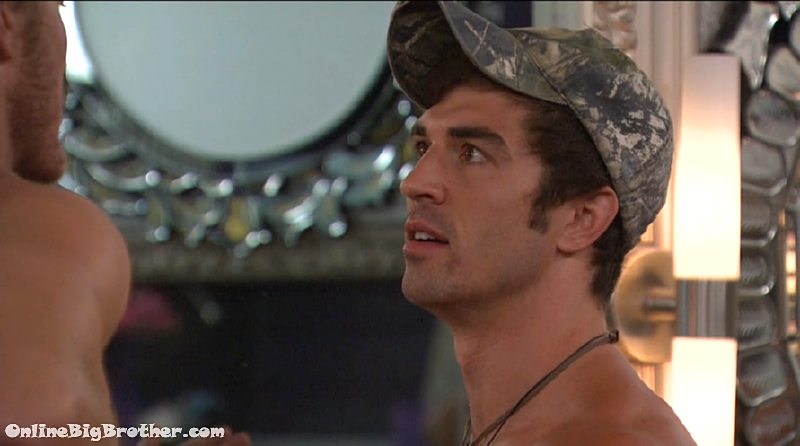 5:54pm Cody and Jason
Cody – i'm not getting F*ed on this vote am I
Jason – I don't think so, no
Cody – c'mon Jason.. Don't F* me
Jason – Josh is going home..
Jason – if you're getting f*ed I'm getting f*ed
Cody – I need you and Alex to vote him out
Jason – why do you think this..
Cody – I've heard chatter that Paul is going around trying to switch the vote up.. telling Josh to lay low
Cody – Jason I gave up my game for you guys.. all I ask is that we get that guy out.. I gave up my game.
Cody – you know he's making deal all over the place..
Jason – who, Paul?
Cody – ya
Cody – If I'm surprised on this vote I'm going to lose my mind
Cody – I'm going to win the f*ing HOH and I'm going comb through this place like a josh damn tornado and not a single person will be safe.. If I don't get f*ing Josh out I will lose my f*ing mind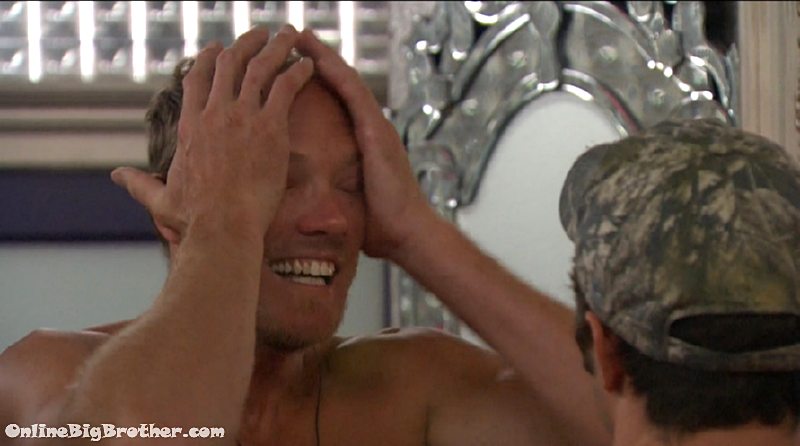 Jason – Okay sounds good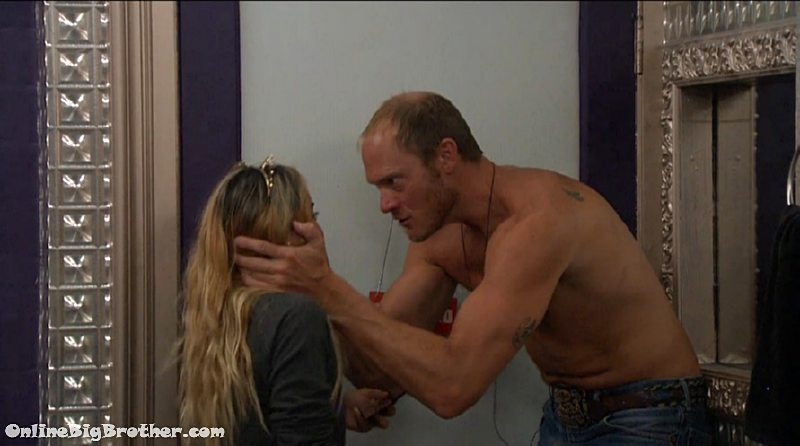 5:56pm Jason and Alex
Jason is saying that Cody is getting really intense. Holding his head and looking at him with laser beam eyes.
Jason – he said if he's surprised he's win HOH and no one is f*ing safe..
Alex wants to get Paul and come up with a plan.
Jason says if given the choice between Paul and Cody he'll pick Paul because he's more fun to talk to.
Jason grabs his head and says he hates this game.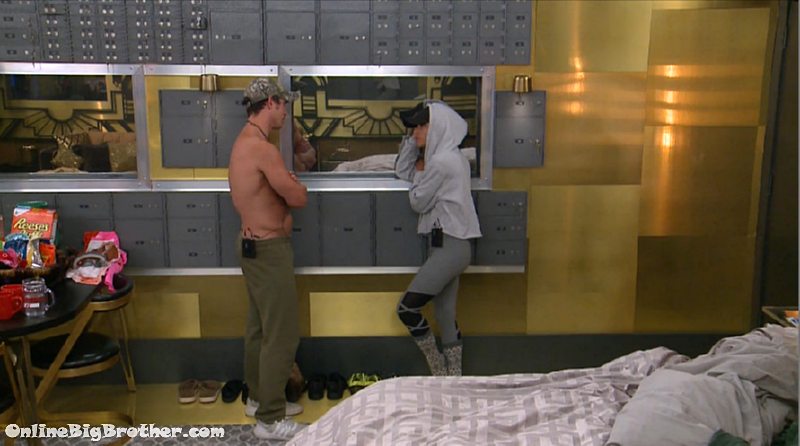 pissed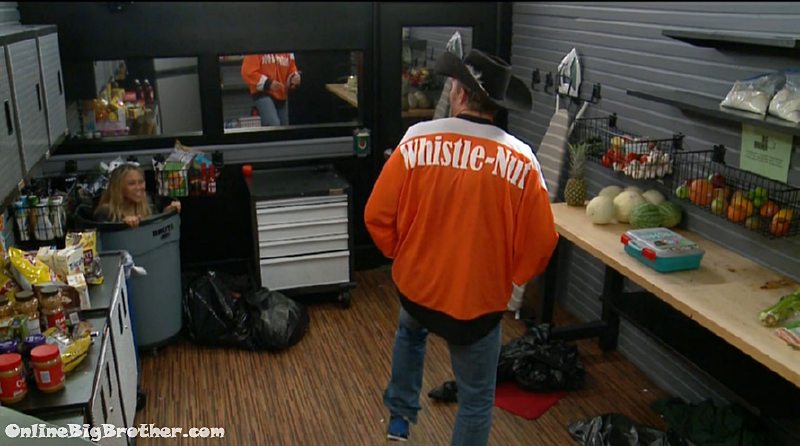 6:24pm Alex scares Jason by hiding in the trash can.
Kevin joins them. They're agreeing to go to bed at 10 tonight to prevent Jessica and Cody to "Bogg them down" and isolate them one on one to get them to change their vote
Alex – there's a 10 o'clock curfew
Alex gets Jason Good #BB19 @DawgsBigBrother pic.twitter.com/bxz4o6BRrX

— OnlineBigBrother.com (@bigbspoilers) July 27, 2017
And Jason's face when Alex scared him. #BB19 @DawgsBigBrother pic.twitter.com/wCKmgDap2v

— OnlineBigBrother.com (@bigbspoilers) July 27, 2017
Josh impersonating Cody.

7:30pm HOH lockdown called.. 7:55pm feeds come back. Production removed a lamp that was broken.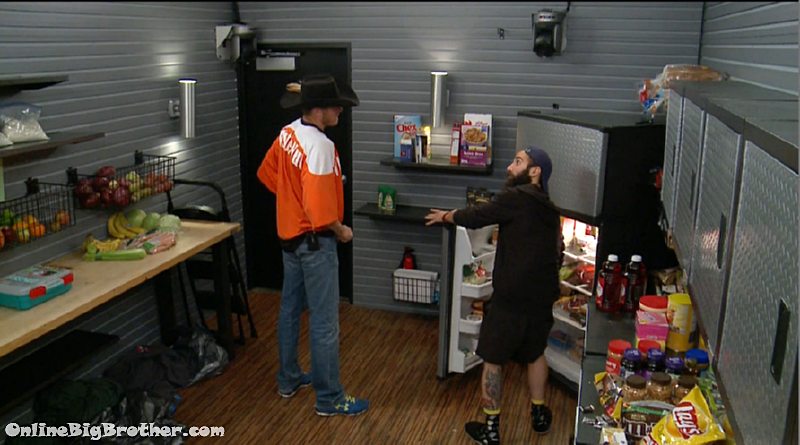 7:56pm Paul and Jason
Jason – I'm with Alex, Paul and Kevin..
Paul – you think it's the right move right..
Jason – YES, I can't f*ing stand Ramses
Jason mentions that Cody is going to be crazy in the house after Josh stays.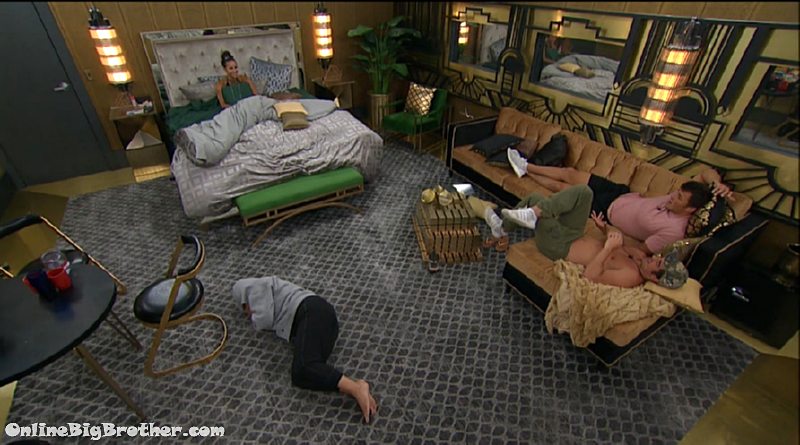 8:00pm HOH Mark, Cody Elena and Jessica..
Jessica says they need 5 votes but they only have 3 locked.
Mark – If he stays i'll get evicted for putting my hands on him
Cody – did they talk to you? They talked to me
Feeds cut..
When they come back Jessica is saying she'll ask Matt passively.
Mark says if it's a close vote he's concerned because nobody has come to talk to him.
Mark – tell Christmas to not do the Sympathy vote..
Jessica – I told her and she said she'll sleep on it
Mark – Sleep on what!
Mark says Sympathy votes drive him crazy. He goes on a rant.
Elena – you wanted to sympathy vote Dom..
Mark – After she mentioned your name did I say I wanted to keep her..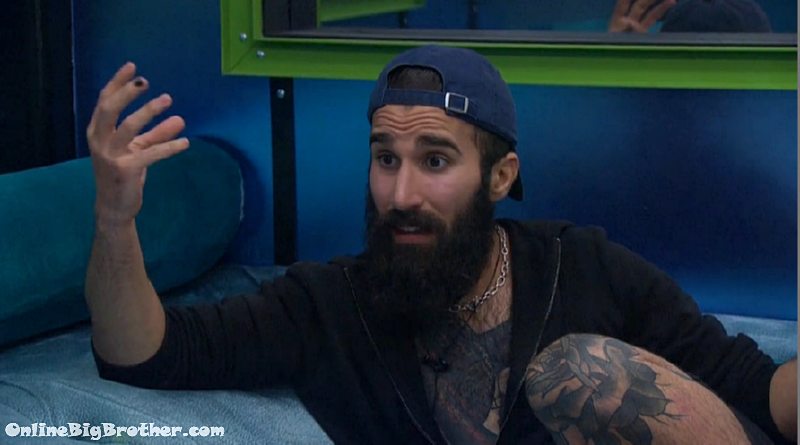 8:10pm Raven, Matt and Paul
Paul says nobody likes Mark and he sucks at everything so he should be the last one to go. Paul says it should be Cody, Elena and Jessica.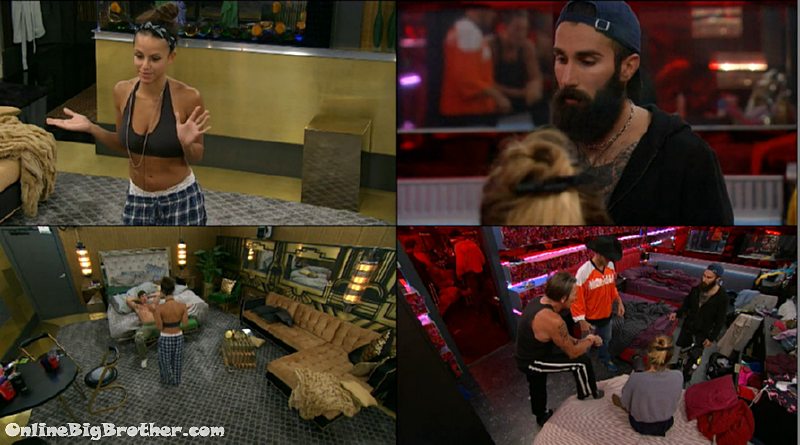 8:30pm They are getting shown something video clips maybe. This is probably for the HOH tomorrow and chances are they'll be shown more throughout the night.
If you plan on buying anything from Amazon. Use this link Amazon home
Doesn't cost you anything and we get a small cut.
Links to the ranking system
Rank your house guests here
For those of you that like Statistics here are some expanded reports.