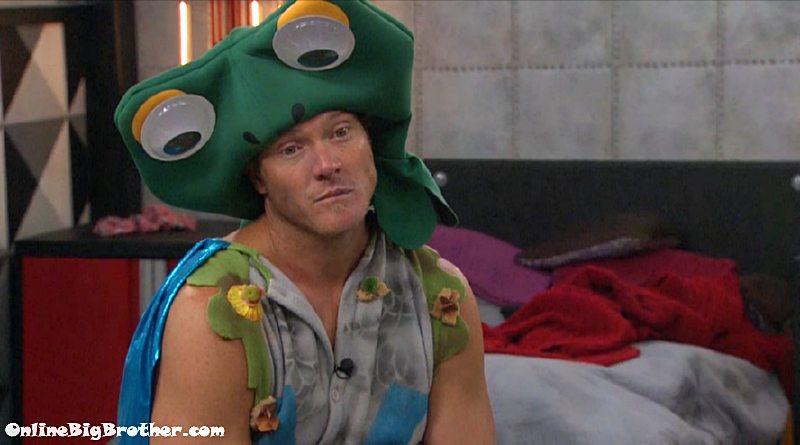 9:45pm Jason and Jessica
Jason says that everyone is telling Alex to put Jessica up but Jason is telling her to "F*" that put up Dominique and Matt or Dom and Christmas. Jason says Elena and Alex's deal is only good for Elena and Mark.
Kevin joins them..
Feed subscription lets you go back and re-watch everything we post here CBS All Access Live Feeds with a FREE 7 DAY trial.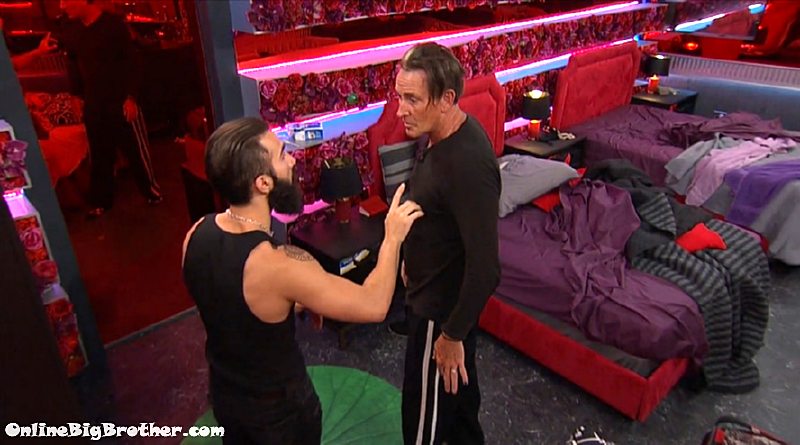 9:47pm Paul and Kevin
Paul says he needs to convince Ramses he didn't vote for him that is the only person that is suspect.
Kevin asks Who Alex is putting up
Paul – We're good..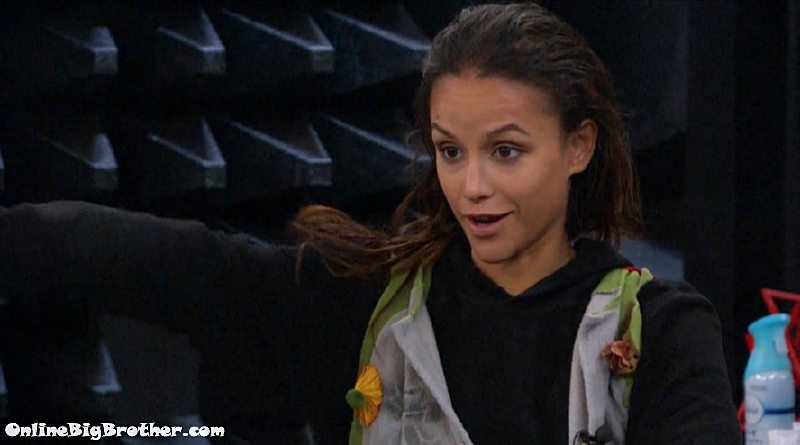 9:48pm Jessica and Jason
Jessica tells him it was Raven that put Alex's cat ears under the living room couch.
Jason – who do we think we should put on the block.. Raven and Matt..
Ramses walks in
Jason asks him who he would put up. Ramses doesn't know..
Jason leaves.
Rames tells Jessica he feels as alone as she does. Lately everyone has been sketchy around him.
Jessica tells him she wants revenge on the other side of the house for voting out her boyfriend.
Alex leaves.
Ramses says he can't wait to see Raven's reaction she's hated Alex since day 2.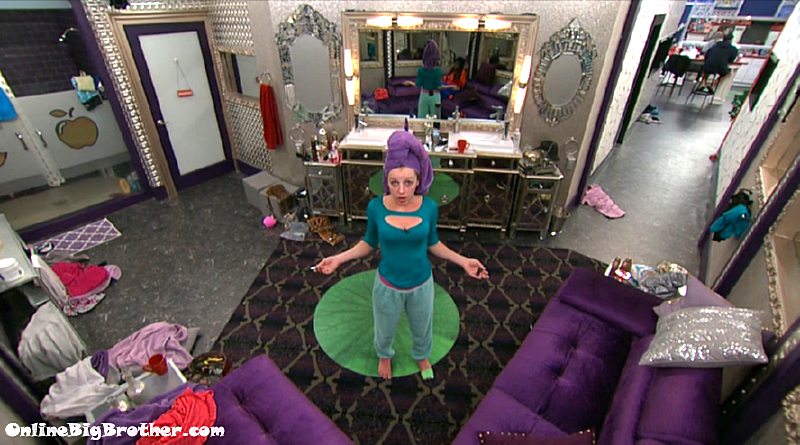 10:12pm Production tells Raven to put her microphone
Raven – Bro it's in my t1t.. it's there..
Production – my bad..
Raven – awwww.. .you guys love me..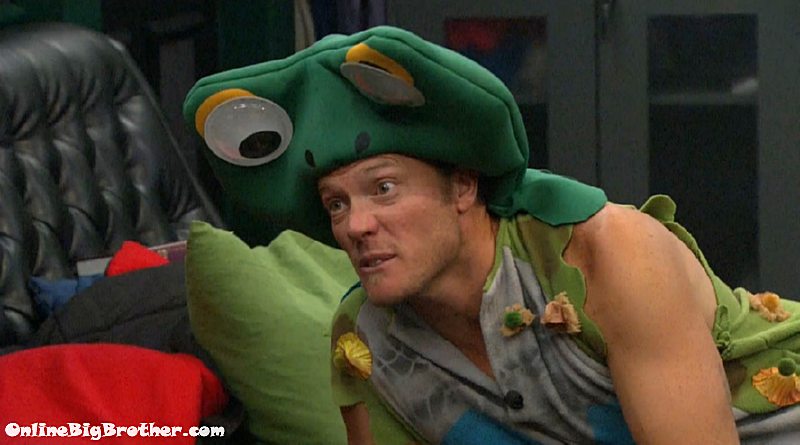 10:17pm Jason and Alex
Jason says Raven was the person that took Alex's ears and put them under the couch and she is the one that is dumping the coke.
Alex – she is the one that took my ears..
Jason – YES..
Alex – how do yo know..
Jason – it was Christmas and Raven that voted Ramses tonight..
Jason says it was Jessica that told him. Adds that last night Cody told him they can trust Jessica. Jason believes Jessica.
Kevin joins them..
Jaosn – this is a power move
Jason – If you go out there and you don't follow their plan they will sh1t their pants
Jason says they have Ramses, Kevin, Jessica, Jason, they can get "dumnb a$$ Josh" if they can get Paul and Mark.
Alex – let me break it down for you
Alex – F* mark he f*ed us.. F* Josh he f* us, F* these two because they F*ed us (Not sure what 2… Kevin and Ramses I think)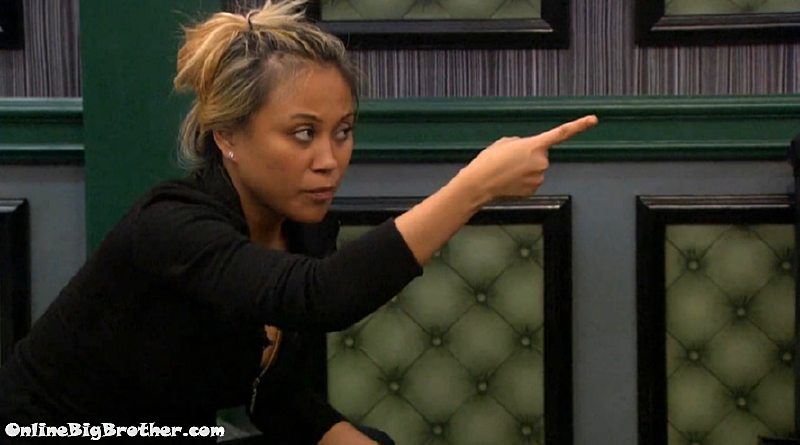 Alex says Jessica is nasty as sh1t they can't trust her. "I don't know why you trust her"
Ramses joins them.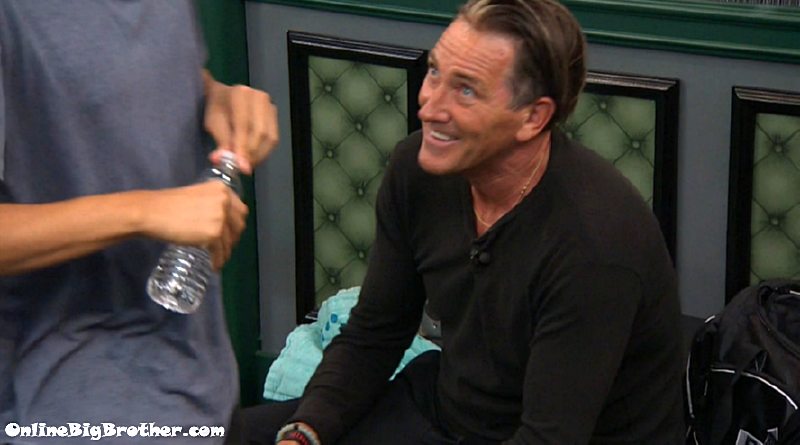 Kevin making a big deal that he beat Ramses by 12 minutes in the HOH… They have a laugh..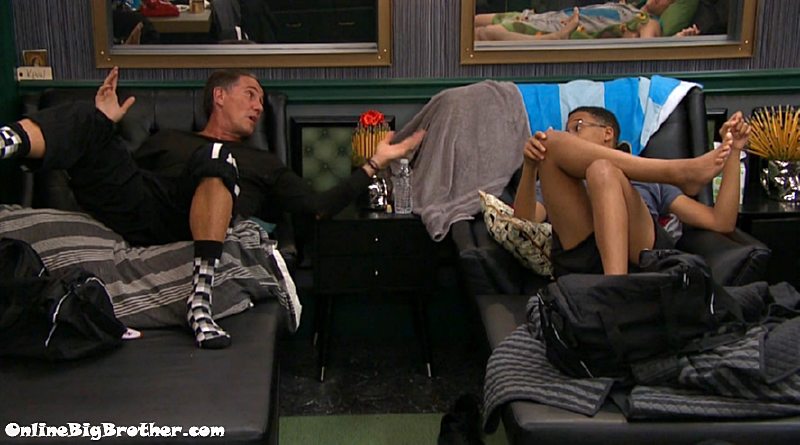 10:27pm Ramses, Alex, Kevin and Jason
Kevin – Alex, Don't be fooled
Jason says they need to find out who Josh would put up.
Ramses says Josh So aligned with them he would put Jessica and one of them up.
Jason points out that Alex is HOH and the other side is still not hanging out with them.
Kevin – and she's being told what to do..
Kevin says he will talk Christmas and Paul to join them. They got Jason, Kevin, Ramses, Jessica, Alex "The mad man from Miami". Kevin getting fired up about them taking control of the house from the showmances.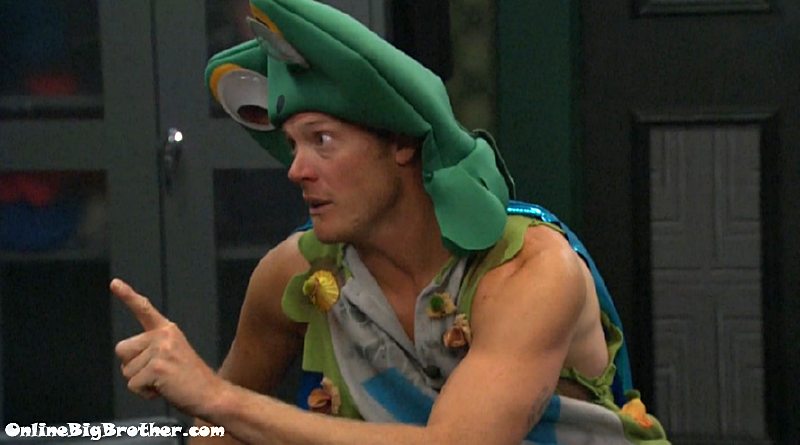 10:40pm Josh, Jason and Alex
Alex tells them they have to get the POV this week.
Jason – you better get your mind under control (When Jason said this to Josh I haven't laughed that hard since BB12)
Jason says that competition today was as much mental as physical. Points out that Josh was saying he wouldn't be the first one off. Adds that Josh voted out Jillian when he told them all he wouldn't.
Jason tells him what makes a man an man are the decisions that move him forwards.. if you say I'm not going to be the first one off You don't be the first one off..
Jason explains every time he doesn't do something he says he'll do it doesn't affect anybody else but himself.
Jason – every time you b1tch out of something you said.. You lose respect for yourself. Then it makes it easier the next time.. you're hollow..
Jason stresses that the other side is going to tell Josh anything he wants to hear..
Alex tells Jason that Jessica tried to get Alex out week 12 because she thought she was hitting on her boyfriend.
Alex tells them they are getting woken up early tomorrow. 8 or 9 .
Kevin points out to them that Mark was telling Elena not to take any deals.
Kevin – Josh, how would yo put up
Jason – if you didn't fall like a fat women today
Josh says he was pissed at Ramses for not throwing the POV. Josh says if Ramses had won the Veto Josh could have gone home. JOsh adds that they all volunteered to go on the block.
Ramses says he was going to take one of them off the block. He wasn't going to use it on himself.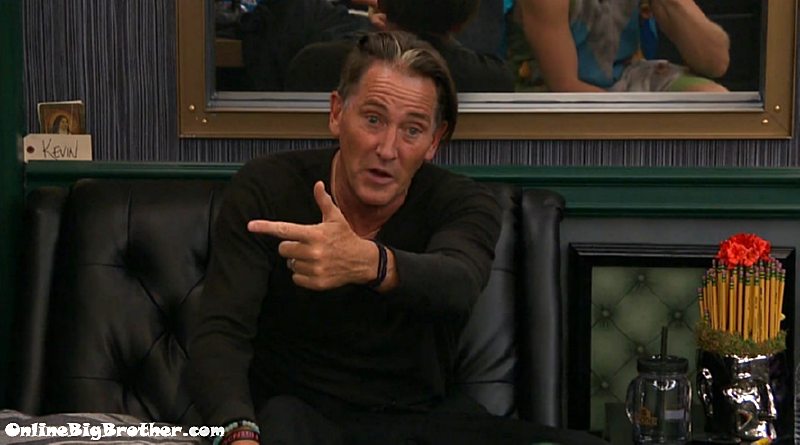 11:03pm Kevin, Jason, Ramses and Alex
Kevin and Jason continue to rally the outsider. Ramses warns that Josh is not on their side.
Kevin tells them that Mark has a busted finger and the girls are only good at sitting down putting makeup on. The only person out of the other side they have to worry about winning an HOH is grey hair with a blue shirt. (OMG tonight's feeds are the best the best)
Kevin saying Cody not shaking their hands and say goodbye is "Jive"
Kevin – trust me he's a good looking kid but he's not a social butterfly..
Kevin adds that Cody told him he's only got 1 friend in Dallas.
Keivn again pushing for them to flip the house upside down.
Kevin – we have the numbers 1, 2, 3, 4… the blob is five (Blob = Josh.. Kevin is killing me tonight)
Ramses – we don't have the blob
Kevin – I'm tellin Ya I can get the blog.. you can give the blob to me…
Kevin adds Jessica and Paul makes 7
Alex says Jessica will run back to the other side..
Ramses says the best thing for them is someone from the other side to go down.
Kevin – so you agree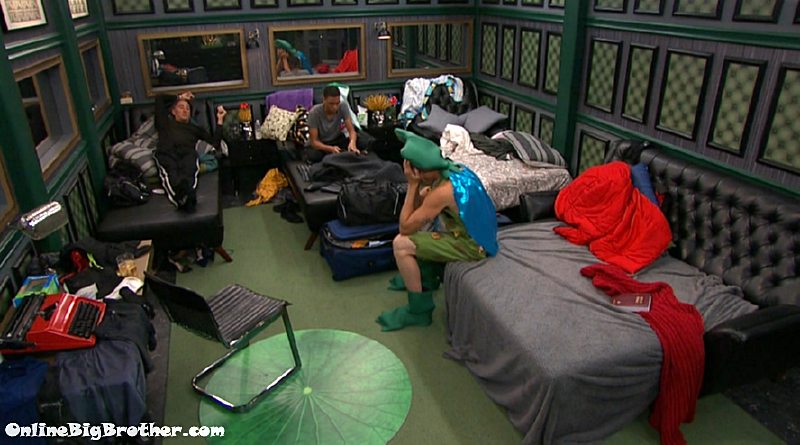 11:36pm Kevin, Ramses and Jason
Kevin says if Alex puts up Matt and Raven this whole thing is going to collapse.
11:38pm Alex gets called into the Diary room. HOH room time.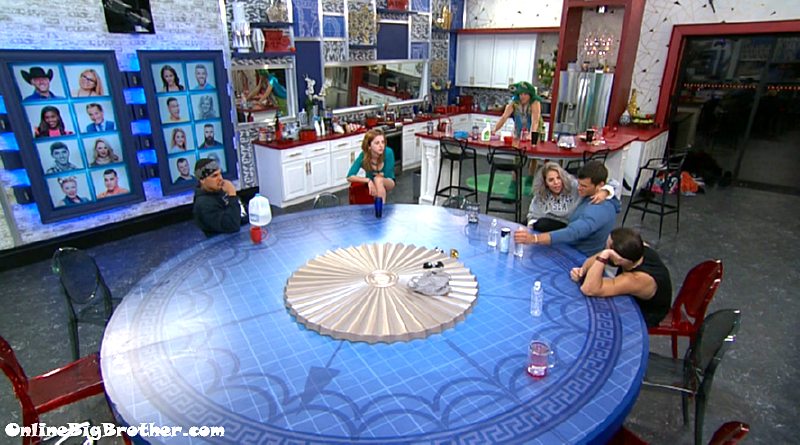 11:51pm Paul surprised Cody didn't get booed. (WTF dude)
If you plan on buying anything from Amazon. Use this link Amazon home
Doesn't cost you anything and we get a small cut.
Links to the ranking system
Rank your house guests here
For those of you that like Statistics here are some expanded reports.