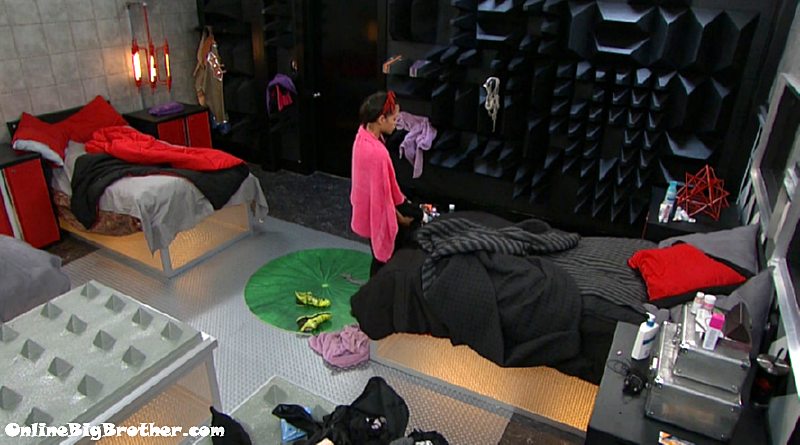 8:47pm Jessica adjusting to a cody-less Big Brother game.
Feed subscription lets you go back and re-watch everything we post here CBS All Access Live Feeds with a FREE 7 DAY trial.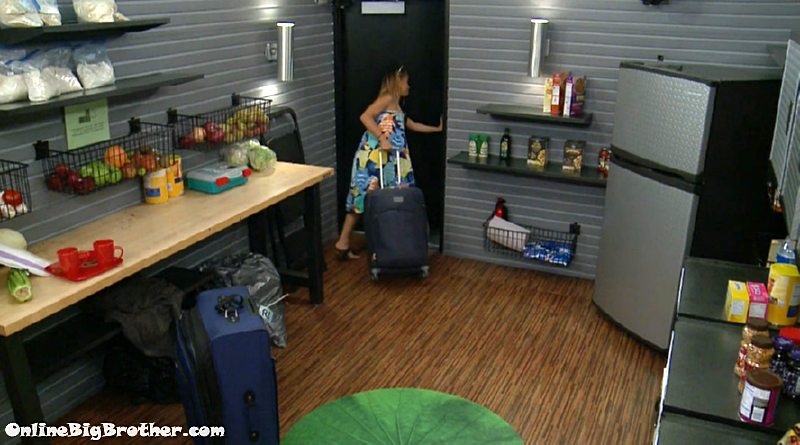 8:49pm Alex in the storage room
Alex – I'm about to make a really HUGE move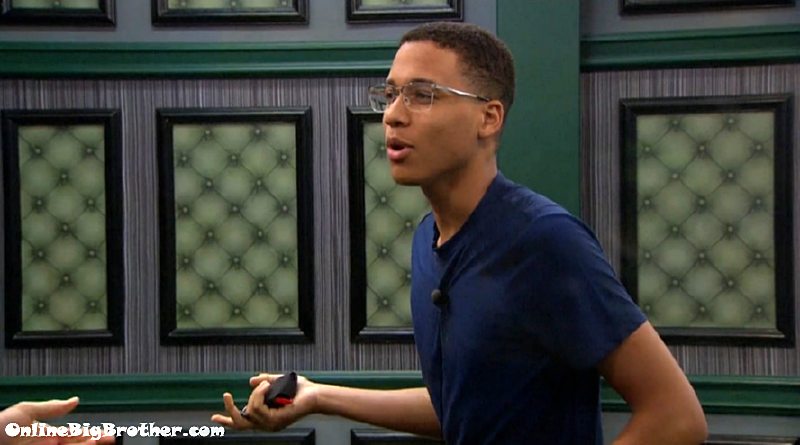 8:51pm Ramses and Kevin
Ramses says he doesn't care if Kevin voted for him
Kevin – In my opinion just let it go man..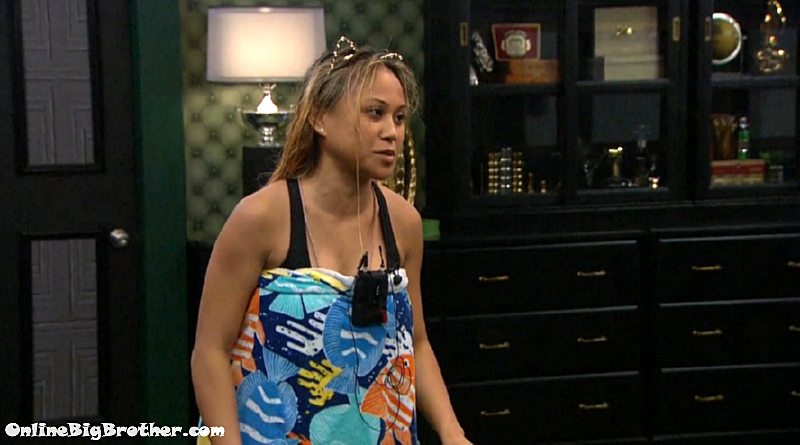 8:53pm
Alex – those votes.. Who voted for you rames
Ramses – I have some speculations but we can talk about it when you get your room
Alex says she's calling everyone upstairs privately and they will chat.
Alex tells Kevin and Ramses the deal she made with Elena.
Alex – she would be safe and people she wants safe will be safe (Aka Mark)
Ramses – did she specify or just in general
Alex – just in general. I told her we'll talk
They count the Have nots. It's the first 4 players to drop.
Christmas, Josh, Mark, Raven, Ramess where the order and since Raven has the have nots pass it'll be
Christmas, JOhs, Mark and Jason.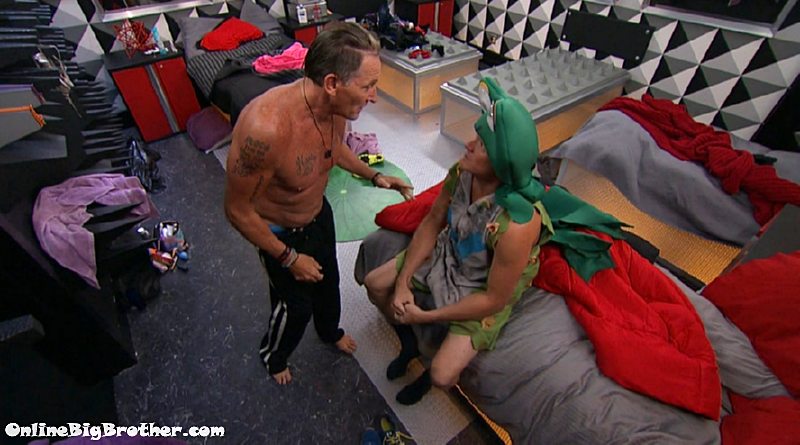 8:59pm Jason and Kevin
Kevin – Elena was going down she shouldn't have made a deal;..
Jason – I was shaking..
Kevin – I can beat mark man to man.. You saw him I can beat him
Alex joins them. ASks them who they voted for. Jason says he voted out Cody.
Alex says she's sticking to the plan she's putting up Jessica and ?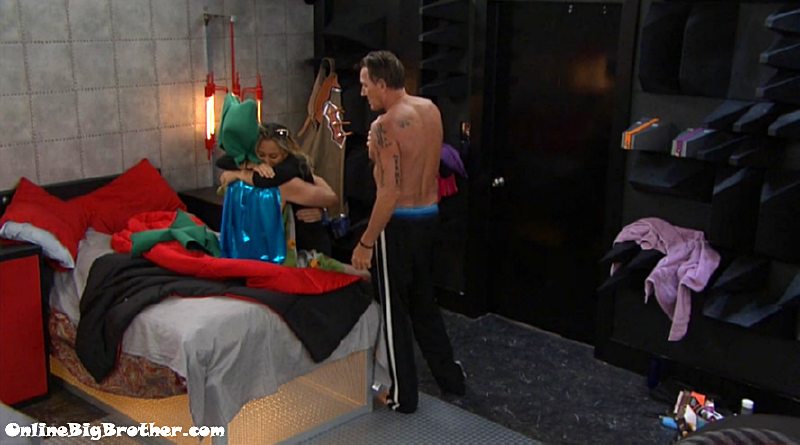 Kevin how come I didn't get a f*ing hug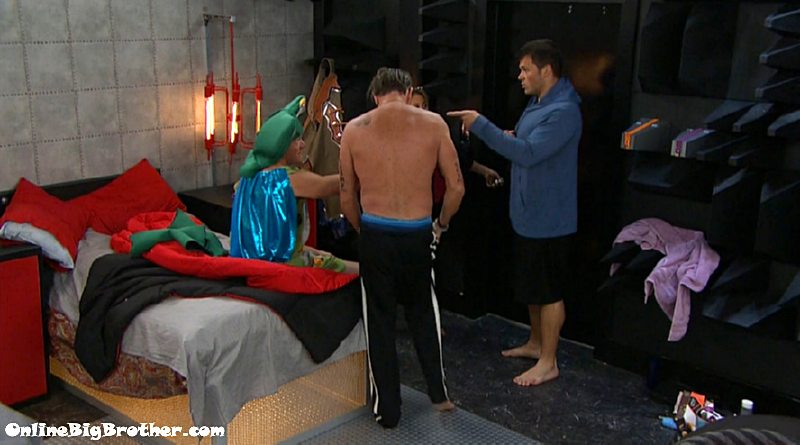 Mark comes up. Alex says he's safe this week. Alex leaves..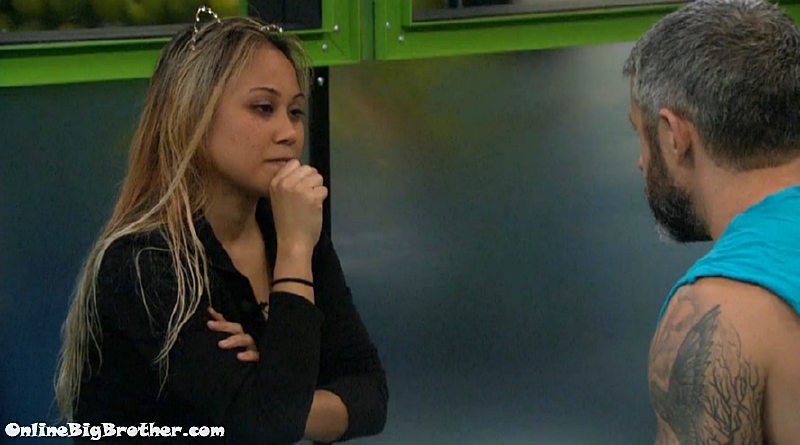 9:02pm Alex and Matt
Alex says matt, Jason and Elena are the only people she's trusting right now
Alex says Christmas does not like Jason at all.
Raven joins them.
Alex says Jason 100% did not vote for Ramses he swore on his son.
Alex isn't sure about Christmas, Dom and Mark.
Alex thinks it's Christmas because she had joked about it earlier.
Alex – we might have to flip the plan.. We might have to keep Jessica and take out someone on our side..
Matt and Raven says they trust her.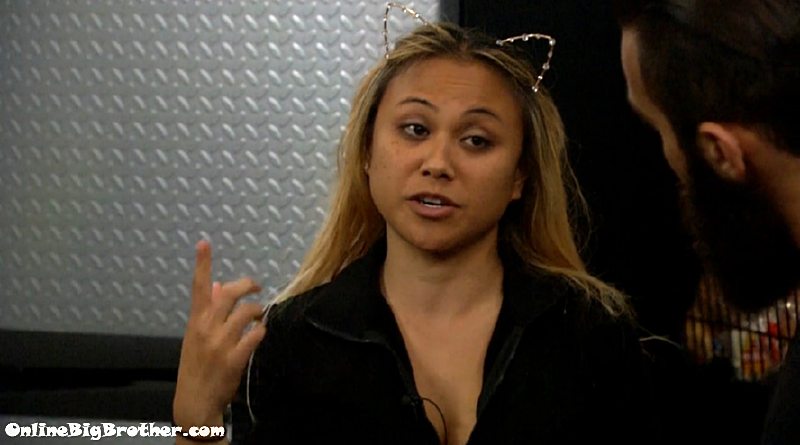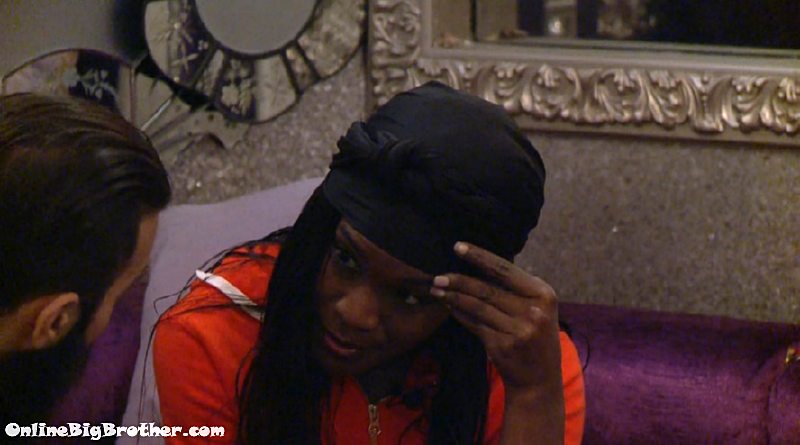 9:10pm Paul and Dom
Dom thinks it was Christmas that voted for Rasmes
Mark comes by. Paul says Cody told him Mark and Dom were the people that came to him about putting Christmas up.
They try to figure out where the Ramses votes go. They sound confident it was Christmas, Jessica and unknown. Mark thinks it was Josh or Kevin. Paul makes a big deal about how Kevin wouldn't do that to him.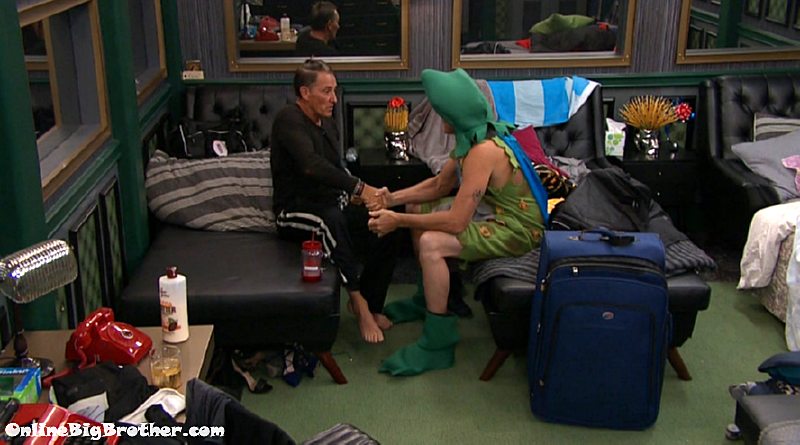 9:19pm Jason and Kevin
Jason – I'm going to tell her to put up Matt and Dominique
Kevin – that would be so cool.. tonight can we have some drinks
Jason – you can have it
Kevin – I will never vote against yo and Alex, and I like Paul too.. I won't vote against you 3. rth
Kevin – lets go have a good time.. Good job man … real good job
Kevin mention how excited he was that jason almost one the HOH. Kevin was thinking "I can sleep up there"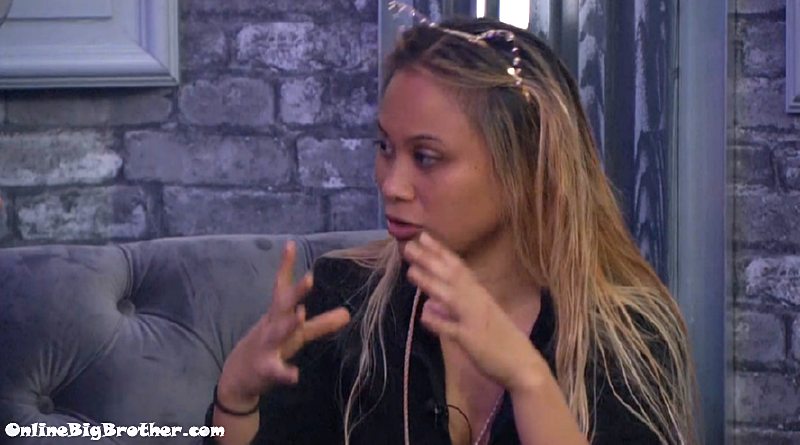 9:23pm Alex and Jason
Alex – we can't do Matt.. he trusts us..
Jason – Christmas and Dominique
Ramses comes joins them says Dominique and Jessica.
Jason tells her putting up Jessica would not be smart.
Ramses leaves Kevin joins them.. .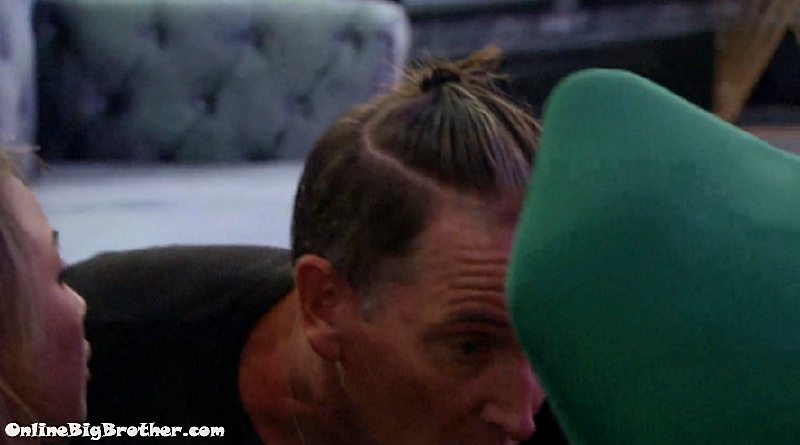 They start telling Alex don't waste her nomination with Jessica. She can't win competitions.
Kevin tells her he will never vote against Alex, Jason and Paul.
Alex – I'm not scared..
Alex – Jessica has to be on the block tomorrow.. we can backdoor someone that's fine but Jessica has to be on the block tomorrow.
Jason – Christmas..
Jason – I don't want you to put Jessica up god damn it dude
Alex keeps says they need to put Jessica up.
Jason – You're the HOH
Ale x- LISTEN TO ME..
Alex – next week I can't compete.. if yo f* the house right now me and you will be on the block next week.
Alex – I need to convince them that there is a rat in the group.. we need to move into the group we are becoming the group.. I'm saving you trust me.. The more we're in the group and the more they trust me and you we can attack them later.. We know one of them in their group flipped.. this is our chance to move in their groups and become protected..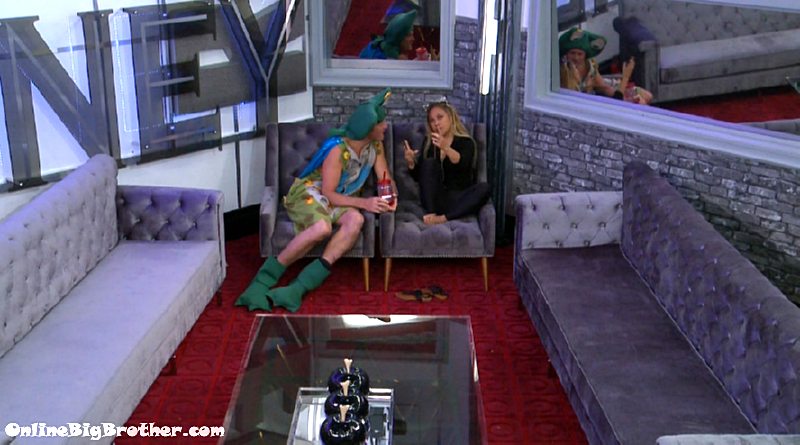 Alex tells him she can explain this all again when they are in private. Jason understands but he doesn't like it.
Alex warns him that the entire house is starting to try to blame Jason on voting for Ramses.
Alex – this is what will clear your name and they will trust you we'll move into their collective and we'll annihilate them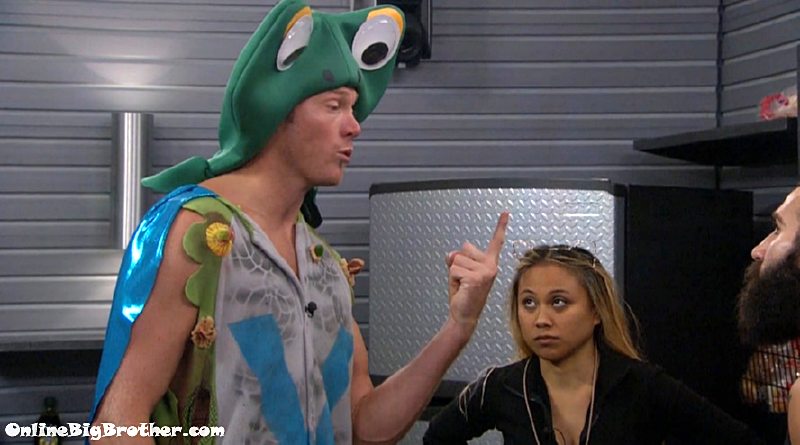 9:33pm Storage room Jason, Paul and Alex
They all agree that Christmas voted for Ramses as well as Jessica.
Jason says they should put Dominique and Christmas on the block
Paul – look she's HOH..
If you plan on buying anything from Amazon. Use this link Amazon home
Doesn't cost you anything and we get a small cut.
Links to the ranking system
Rank your house guests here
For those of you that like Statistics here are some expanded reports.