| | | | |
| --- | --- | --- | --- |
| POV: | Faysal | Next POV: | ? |
| POV Used | ? | POV Ceremony | July 2nd |
| HOH: | Tyler | Next HOH: | July 5th |
| Noms: | Sam, Steve | Have Nots | Brett, Kaitlyn, Scottie, Winston |
Big Brother 20 Spoilers – Thus far, Faysal isn't planning on using the Power of Veto. Swaggy-C's crew think they have the votes to evict Sam and they probably do but there's a lot of vote movement going on. There's essentially two large groups, One with a clear numbers advantage. Sam does have the BBapp power and Faysal got the punishment.  According to Sam the power can be used to grant safety up until you walk out the door. It's powers expire in 4 weeks and can be used on herself or a friend. Only Tyler knows this and he's hinted this knowledge to Angela. Swagz and his crew are trying to push that Angela has it to make her a target. I'm going to try and map out the alliances on a separate page give this link a look for updates on that.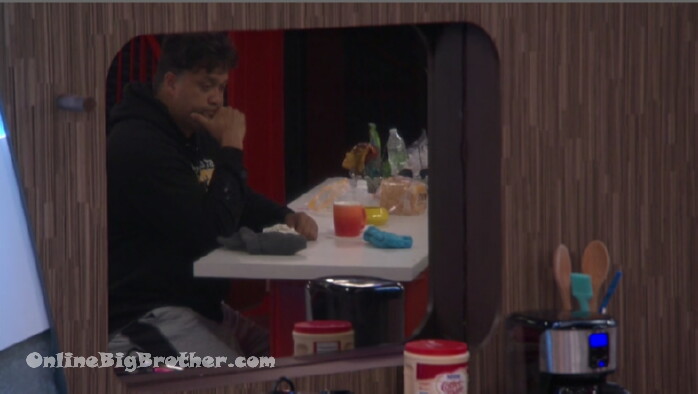 Steve has been up since 7am doing deep undercover work.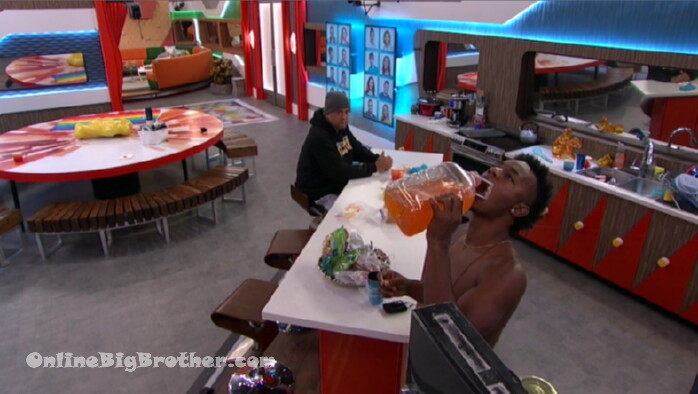 Swaggy – C strolls in opens the fridge and drinks from the groups drink bottle. Doesn't look like he touched the spout. ;)
Doesn't count if you don't touch the spout #BB20 pic.twitter.com/IX07s9Rkxu

— OnlineBigBrother.com (@bigbspoilers) June 30, 2018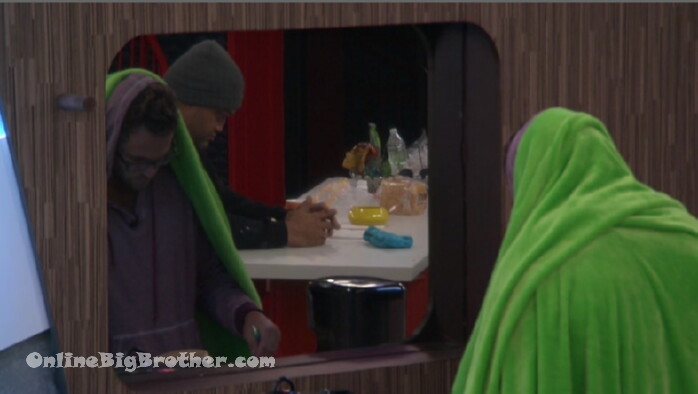 Winston is the next one up. Trying hard to impersonate Audrey from a past season.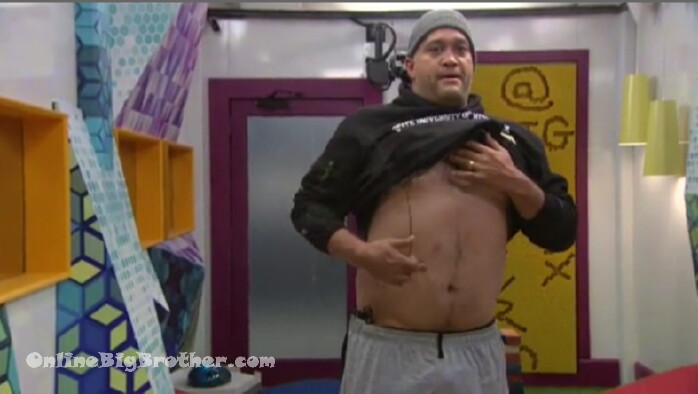 8:30am – Winston and Steve have been spending some time together chatting about back home. Steve talks about his daughters a bit and the night he met his wife. He was a bouncer at a bar.
They are both looking forward to get the backyard open. Steve shows Winston his belly with all the welts from the Veto Competition. Apparently he got electrocuted as well.
Get your Feeds through this link
For all you folks that need a VPN I use this one
8:45am Steve and Winston
Steve talking about waiting for Sam to "Self destruct"
Steve – deep down inside I feel like I've secured the votes to stay
Winston – theres a lot that can change in a week.. you don't know the twists
Steve asks if he's got anything solid. Winston says it's a bit early
Winston – this is still week 1
Steve brings up how the other group is coalescing
Winston again brings up how early it is and how he wants to stand back and watch people.
Winston – you think in the future we can form something
Steve – yeah
Steve – if we let them get in charge.. we're done..
Steve – right now it's 8 to 7 .. we don't have enough
Steve says the other side is legit scared of Angela
Winston – what do they say
Steve – she's a beast
Steve says Faysal will only use the Power of Veto if Angela is going up.
Winston – if you were somehow to come off..
Steve – If you can get Tyler to convince him he'll put up Angela than he doesn't and puts up (Bayleigh?)… . Tyler might get scared
Winston – I have no control over Tyler though..
Steve says Tyler is pissing off the other side. (Swagz side)
Steve – if he was smart.. he would say he's putting Angela up take me off (he whispers something. I think it's bayleigh. and makes a bomb explosion gesture)
Steve – cause right now.. numbers..
Steve and Winston agree JC doesn't know how to play the game.
Winston asks if Swaggy and Bayleigh a thing
Steve nods.. shows his fist "they're close like that"
Winston – that's what we call a showmance
Steve – you go after Bayleigh you go after him.. you go after him you go after Bayleigh
Steve warns him that he other side has labelled Winston, with Brett, Angela and Rachel.
Steve – they think Rachel is a joke they're not scared of her. They don't know you and Brett can compete. They've never seen you.
The Jenja game continues with Steve and Winston
Steve – "I gotta absolutely luck out cause right now I'm living on a prayer"
Steve – "I gotta absolutely luck out cause right now I'm living on a prayer" #BB20 pic.twitter.com/AQYO5msX74

— OnlineBigBrother.com (@bigbspoilers) June 30, 2018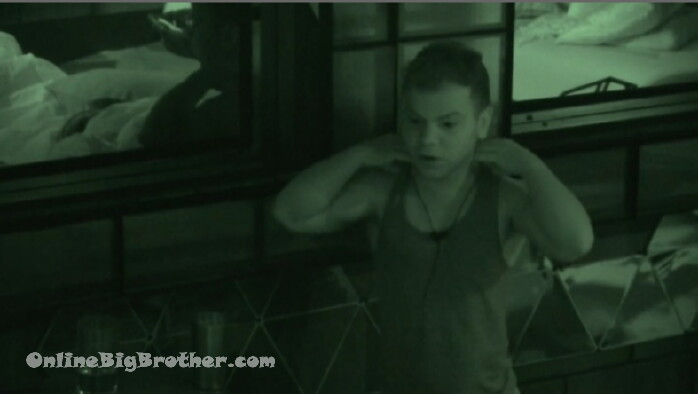 9:51am Houseguests are given their walk up call
JC and Tyler HOH bedroom 
JC – Rockstar is completely devoted right now on Swaggy.. and stuff..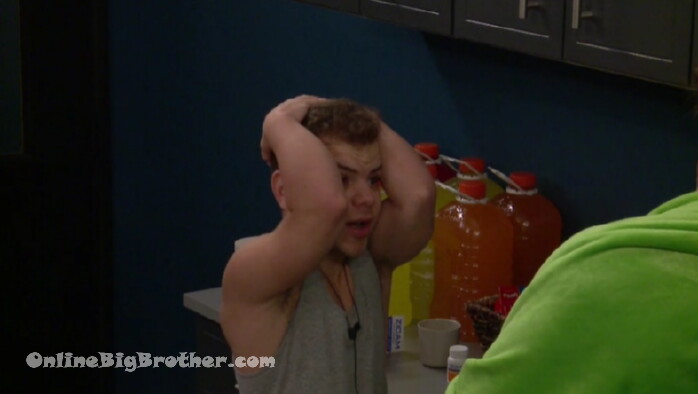 9:52am JC and Brett Storage room  
JC says he's trying "by any chance they b@ckdoor Angela than they are goign to hav a lot of F**g people…
JC – I'm campaigning my a$$ off right now .. I think they are not going to do it
JC – We need to vote Steve out
Brett – YEah
JC – I'm working on those votes..
JC keeps warning if they backdoor Angela they'll have too great of a numbers disadvantage. It'll be a boring show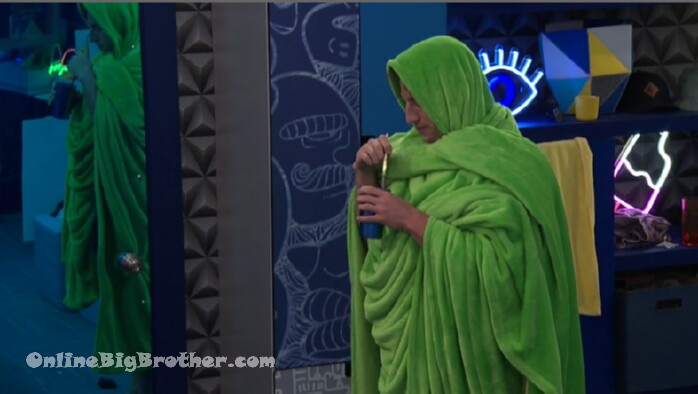 10:05am Another Audrey spotted
Looking for that Bra…
Where did I fling that Bra #BB20 pic.twitter.com/KVVLci7CXr

— OnlineBigBrother.com (@bigbspoilers) June 30, 2018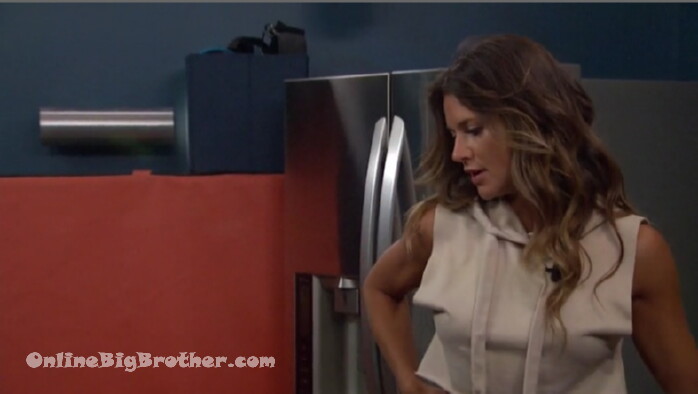 10:21am Angela and Rachel talking about one of them going home unless they win the next HOH.
Both seem to think that JC has the power.
10:30am Some house guests are still waking up others are making breakfast..
Rank the houseguests!
Easiest way to Rank the house guests use link below
Share it YO!!
Tweet