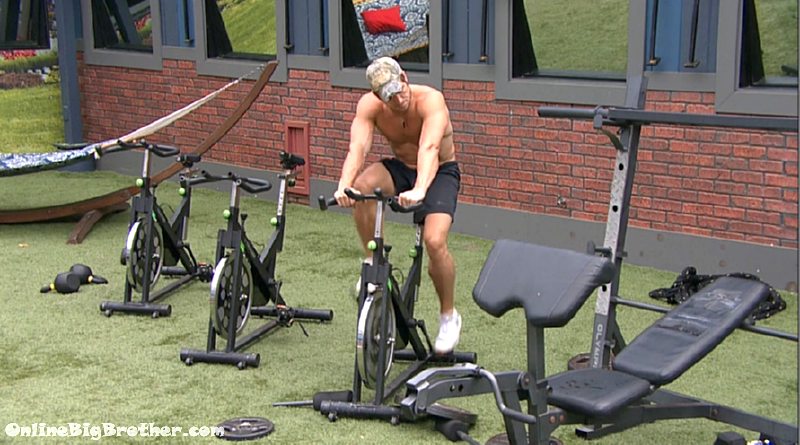 9:50am everyone sleeping sans Cody who is working out.
Feed subscription lets you go back and re-watch everything we post here CBS All Access Live Feeds with a FREE 7 DAY trial.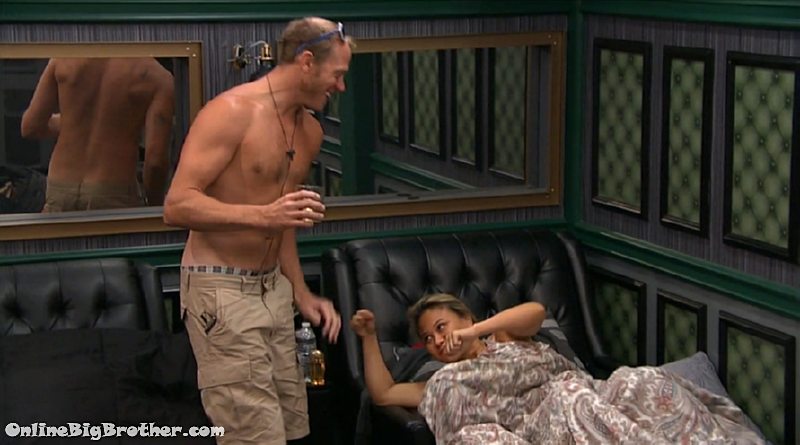 10:56am Jason tries to throw some water on Alex
Alex – Don't..
Jason – that was a scary don't
Alex – I'm wearing my microphone, a$$ hat
She punches him in the nuts
Jason fails .. Alex punches his nuts for the attempt #BB19 @DawgsBigBrother pic.twitter.com/pF7u5SS79C

— OnlineBigBrother.com (@bigbspoilers) July 25, 2017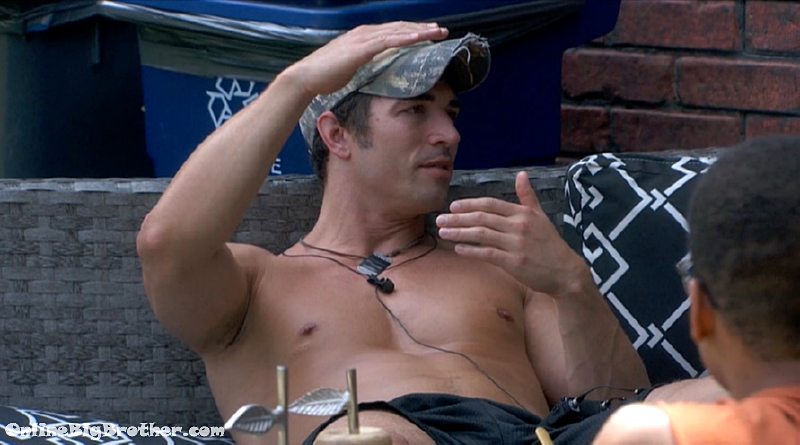 10:59am
Cody is telling them about the Korean war and the battle of the Chosin reservoir.
Cody says the marines that survived that are known as the Chosin few because there story is so incredible..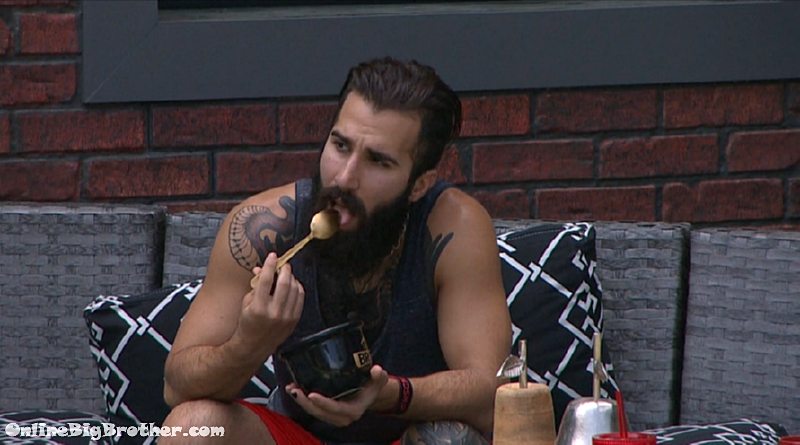 11:18am Paul and Ramses
Ramses – how do you feel about this week
Paul – Pretty good.. I want to see what that Curse is about
Alex joins them.. Chit chat..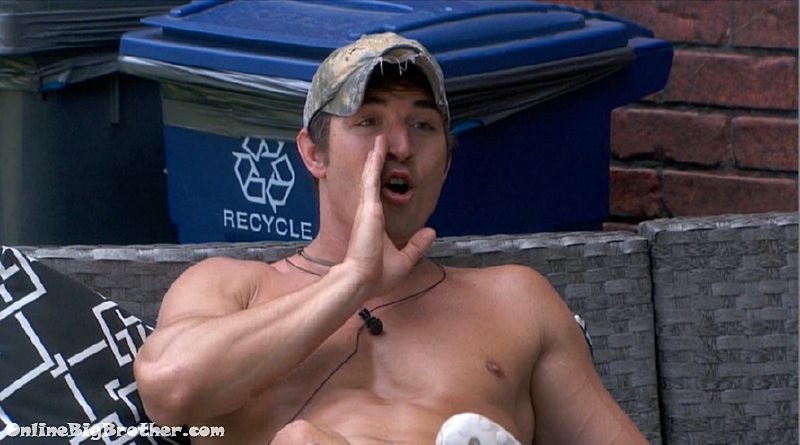 11:22am Ramses and Cody
Cody asks him if he's been talking to people to figure out where their heads are at.
Ramses says he has been he hasn't spoke to Paul yet he was going to..
Ramses says they may keep Josh to get Cody.
Cody says if they keep Josh he won't be able to trust anyone in the house.
Cody – I just have this dream Josh walks out that door and theirs flurry of boos.. I'll just Bask in it(lays back like he's soaking it in)
Cody – my body will be filled with JOy.. satisfaction..
Cody – screw the 500K that's all I want.
Ramses – I want to at least make it to Jury
Cody – same same..
Cody says he believes that Ramses did vote to keep Jillian.
Ramses says everyone blames him and it bugs him because Jillian was his best friend.
Cody says people are trying to stir the pot with the votes.
Cody – that guy is such a piece of sh1t.. a person that berates women a third of his size
Ramses – that was f*ed
Cody – he called her a thing.. he said HEY Christmas I hope you beat that Thing
Ramses – that was really f*ed up
Cody – he played a disgusting game (Josh)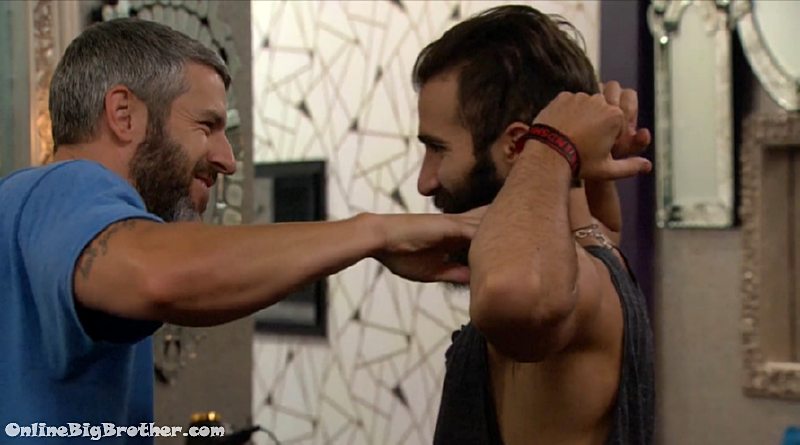 11:29am Mark, Xmas, Raven and Paul
Paul brings up Ramess asking him about this week.
Matt says Ramses is having a conversation with Cody right now, "It's pretty serious"
Paul flexes for Matt..
Matt – look at these biceps
They agree Ramses is starting to get nervous.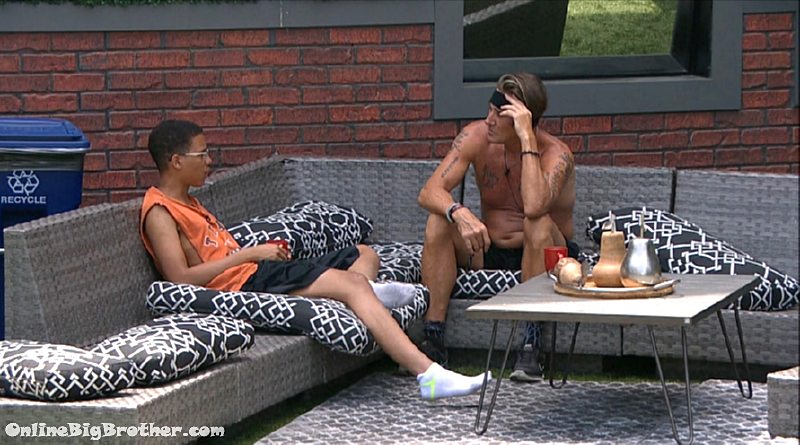 11:58am Ramses and Kevin
Kevin is wondering if they have a competition to determine who is on slop and Christmas can't compete would she automatically be on slop.
Ramses doesn't know..
Kevin complains he needs to use the washroom and the girls are in there for hours, "Unbelievable"
Kevin leaves but goes back to bed.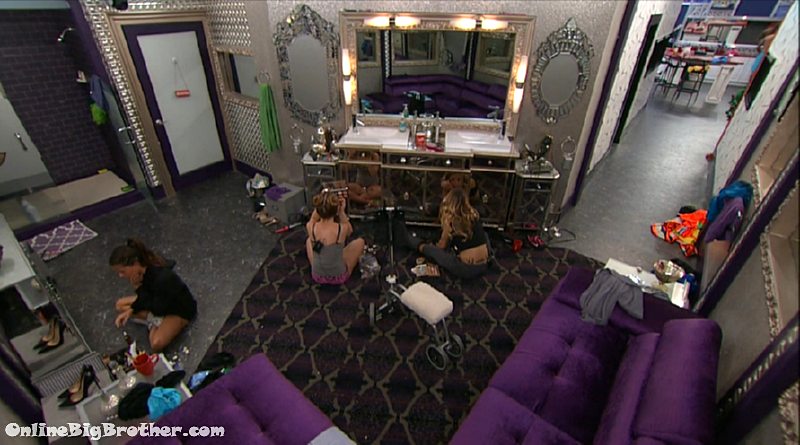 The bathroom… Getting ready for Snap chat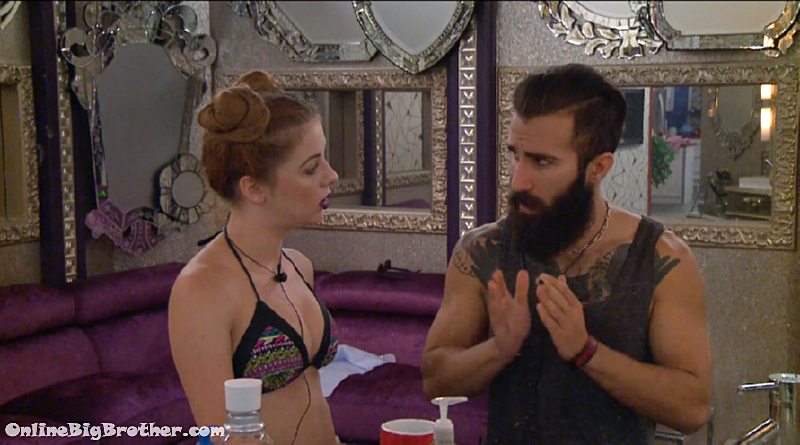 12:30pm Paul and Raven Kitchen
Raven says her and Matt are 100% onboard with getting out Ramses.
Paul points out how comfortable mark and Elena are
Raven – Elena's a sleep
Paul – Alex, Jason, me, Christmas and Kevin are one billion percent. I'm keeping tabs on them every day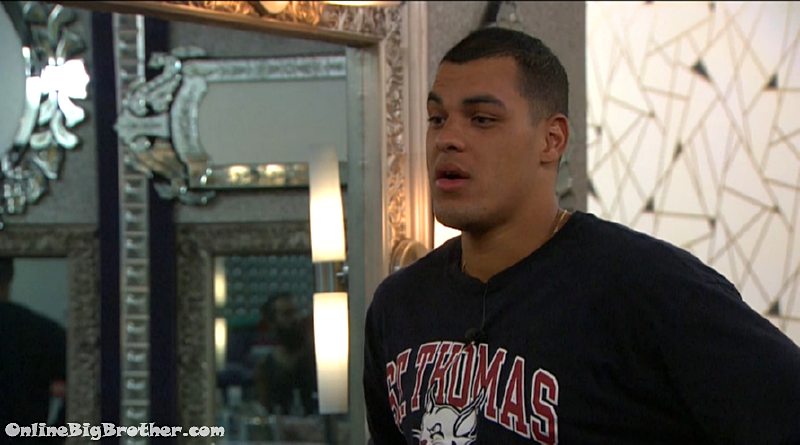 Josh comes in
Paul – keep crying.. keep selling it.. keep selling it I'm telling you it's all fine.
Josh – when do I keep walking into a room and people shut the f* up
Paul tells him not to worry about it
Josh – Elena's working hard
Paul – nah.. she's just keeping tabs.. Keep selling it..
Josh says Ramses is working with Elena and mark.
Josh – Elena has to go..
JOsh – I need that F*ing HOH
For 25 days this Gnocchi has been ranked in the bottom 2. Don't forget to lock in your rankings today! #BB19 https://t.co/S663KKCPff pic.twitter.com/hQZVTvyG3V

— OnlineBigBrother.com (@bigbspoilers) July 25, 2017
Links to the ranking system
Rank your house guests here
For those of you that like Statistics here are some expanded reports.