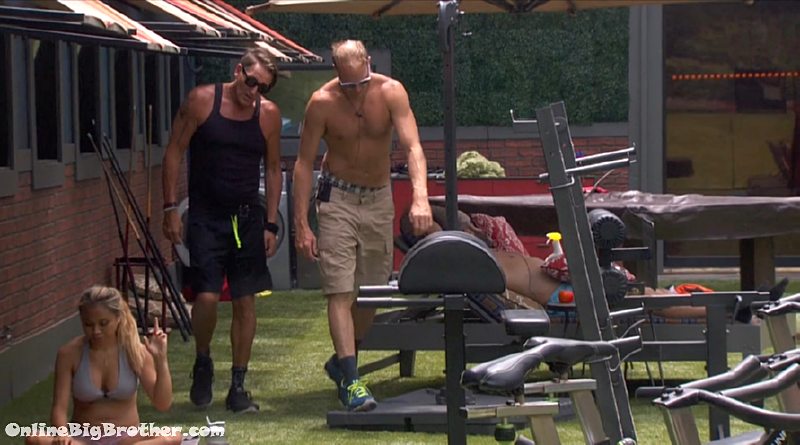 12:28pm Jason and Kevin
Kevin doesn't understand how the people in the house talk about how they are going to get 150 thousand facebook followers. Jason goes on explaining how he uses Instagram. Throws a funny jab at Alex ma@sterb@ting on Instagram. Look at image for her reply.
Feed subscription lets you go back and re-watch everything we post here CBS All Access Live Feeds with a FREE 7 DAY trial.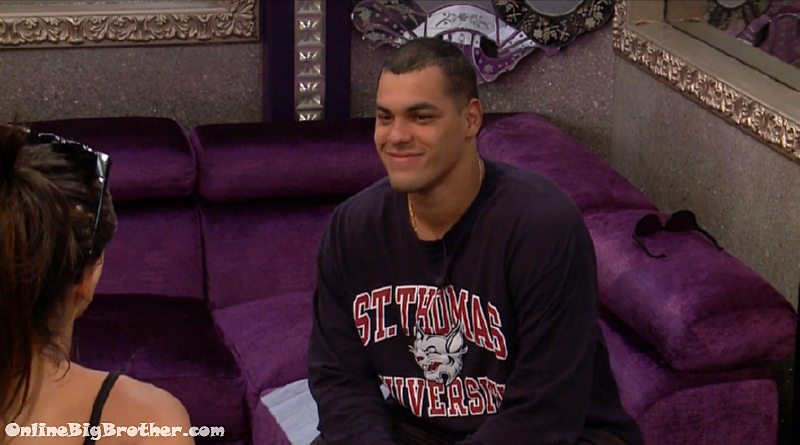 12:39pm Jessica and Josh Kitchen
Josh – Seeing those pictures from home and seeing where you come from.. I see the strength.. I know why you're so strong I have a lot of respect for you and it's unfortunate how things ended up in this house
Josh and Jessica
Josh – I see the person you are I see the heart.. And the fight and why you do it.. That letter was nice
Josh says her mom knows she's as strong as f*
Jessica – I appreciate that thank you
JOsh – keep being strong
Jessica – thank you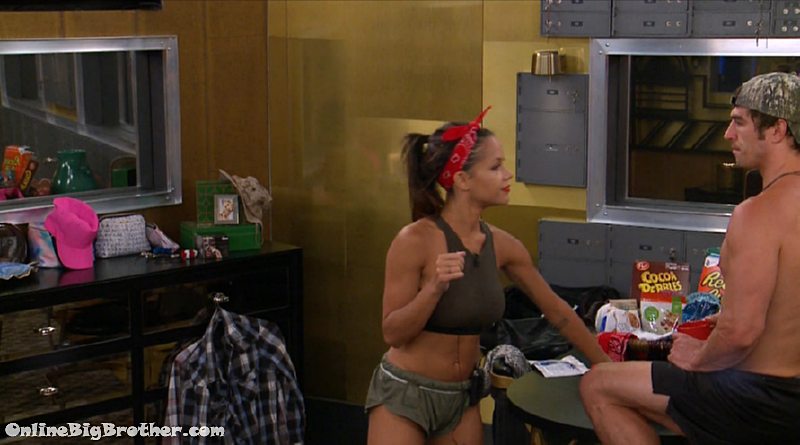 12:40pm Jessica tells Cody
Jessica – did you hear sean call me into the DR
Feeds cut..
Jessica – your face just… they're like just so he does his part there's stuff in storage
Cody – his part
Jessica – yeah do your part Cody
Jessica – she was really cool about it though
Cody – how long does it take to kick in
Jessica – 2 weeks..
Cody – there's my motivations to stay in the house
Jessica – I have a prescription I just didn't bring it.. Then you came along.. Literally.. Literally..
Cody – dammit..
(I think she's not on birth control and since boning Cody got production to bring her prescription for some)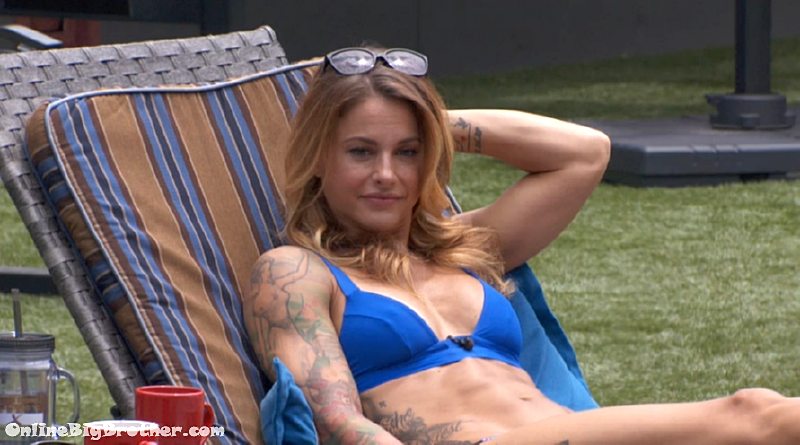 12:50pm Christmas and Raven
Complaining about Ramses, Cody, Jessica etc..
Christmas says her and Josh spent the time to clean the kitchen and right when they were done they swarmed it.
Raven grumbles that Ramses was bothering her all night, "That man was on my t1ts"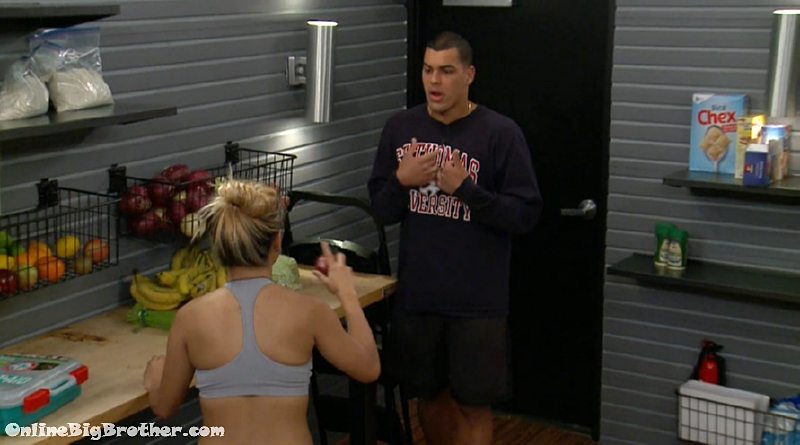 12:58pm Josh and Alex
Alex warns him that Cody, Elena and mark are watching them.
Josh – are we good
Alex – yes get away from me (LOL)
Jason – you sending Ramses home
Alex – Yes now get away..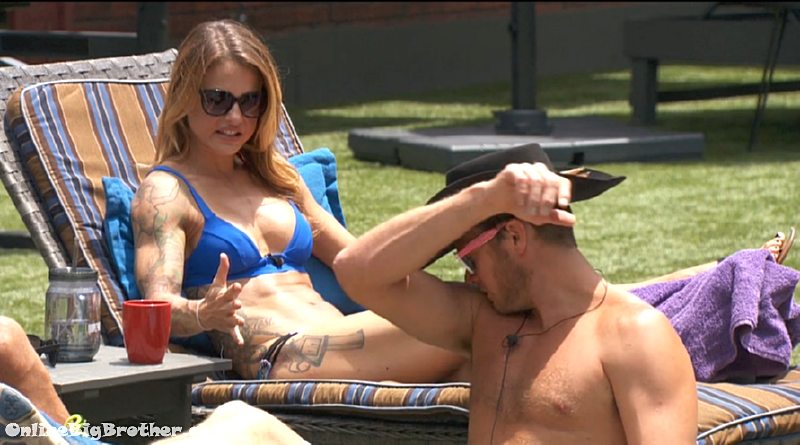 1:09pm Kevin, Christmas and Jason
Kevin complaining about people playing "Grab ass" late at night. (Mark and Elena)
Ramses joins them, mentions how much fun Jason's Snapchat session was last week.
Apparently they got a warning from production to tone down that snapcaht.
Kevin bring sup them telling Jessica that last week things got carried away.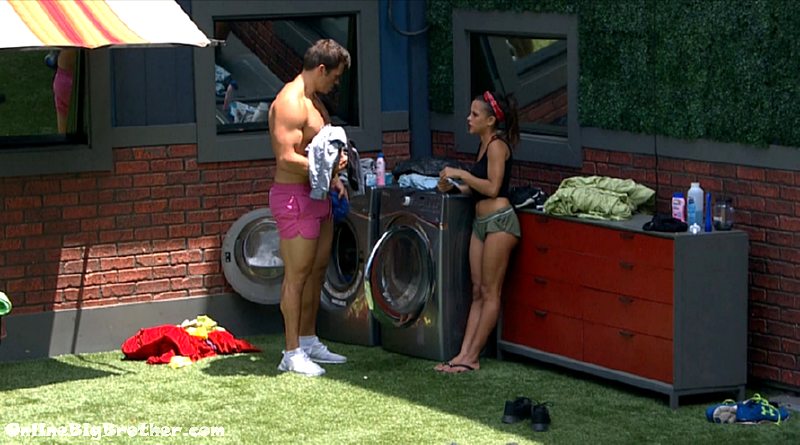 1:39pm Mark and Jessica
Mark – the only thing I may have overheard was Christmas…
Jessica – she spoke to me
Mark – other than that I don't know anyone that would want to keep Josh ion this house
Jessica – ok .. yo guys are completely locked in
Mark – one thousand percent
Jessica – you, Elena and Cody that's three for sure
Mark – there's no way he stays in this house.. it's not going to be unanimous because people will want to start sh1t..
Mark – i'm just focused for Thursday..
Mark is glad Cody came back into the game with the mindset he did.
Mark – for me it was a no brainer.. fresh start brotha
Mark says he had Cody's back, Cody was his boy and Mark turned his back on him.
Mark – I'm glad he's back
2:05pm Just chit chat..
Jessica says she loves Canadians..
Kevin goes on one of his funny rants.. Says he's not playing "Grab a$$" but wishes he was. The girls tell him he's married. He said he can still play grab a$$. What do you think Grab ass is?
Links to the ranking system
Rank your house guests here
For those of you that like Statistics here are some expanded reports.