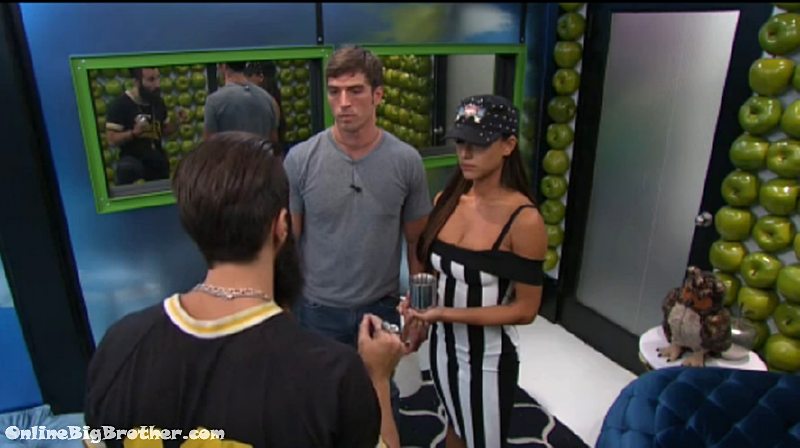 Feed subscription lets you go back and re-watch everything we post here CBS All Access Live Feeds with a FREE 7 DAY trial.

7:03pm Paul, Jessica and Cody
Paul is trying to justify why Ramses was gone..
Paul goes on about how Ramses was on everyone's radar.
Jessica says Josh is being a douche bag and Ramses was actually playing the game.
Cody is telling him they are safe so they have to be part of Paul's HOH
Jessica – 7 people lied to my face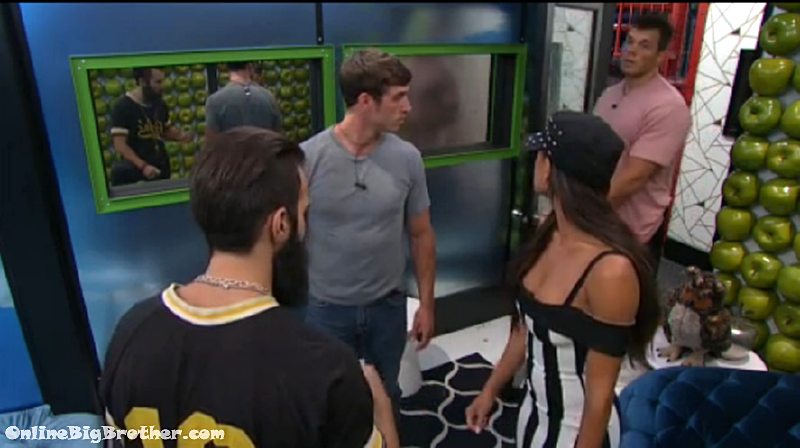 Mark comes in.. "Am i in trouble"
Paul says no and starts in on why they had to get Ramses out because he was such a threat to the game.
Paul – it was a house strategic move.. that's it.
Paul – we're playing Big brother Block it off
Jessica calls Josh his dog.
Paul – he is not my Dog.. he is not my dog.. he does his own sh1t
Paul – I get why he was cast he's a Loose Cannon, he's the BIG MEECH..
Paul says BIG MEECH was worse than Josh times 10
Paul – I don't want you guys to think I'm the sheep herder..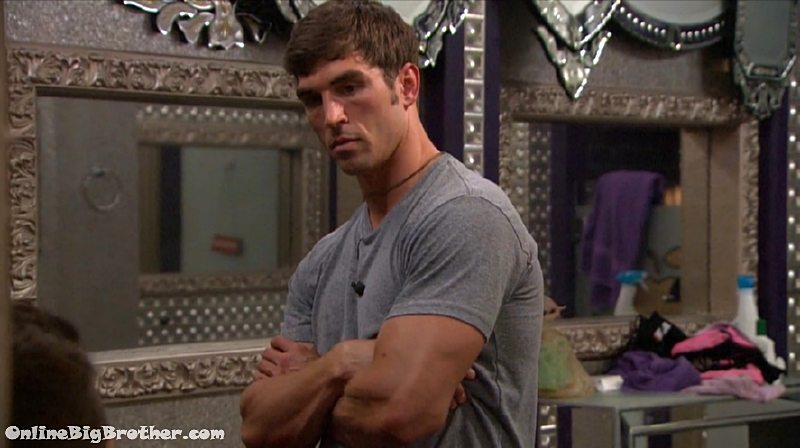 7:17pm Mark, Elena and Cody
Mark – I became a outsider.. I guess that's what I deserve thought.. Turned my back on you turned my back on Dom
Elena – Doms a c**t
Elena leaves on her way out Mark asks if she's not going to look at him either..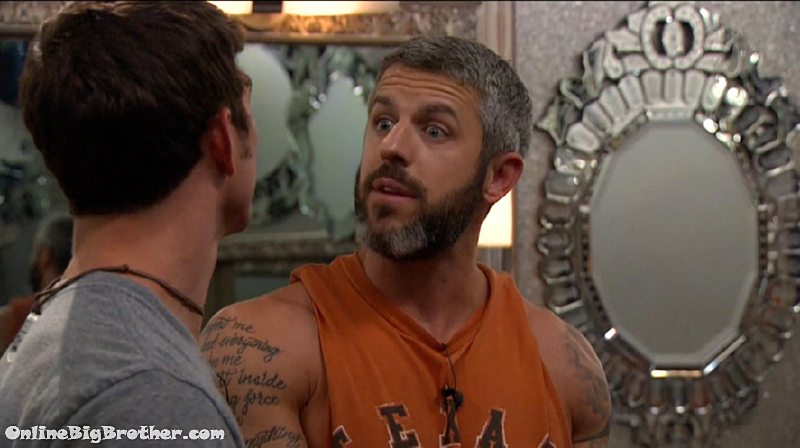 Matt comes in
mark – you and me good..
Mark says the vote went a different way, "I was kept in the dark about it"
Matt – Ramses was shady as hell. I was scared Ramses would win that HOH..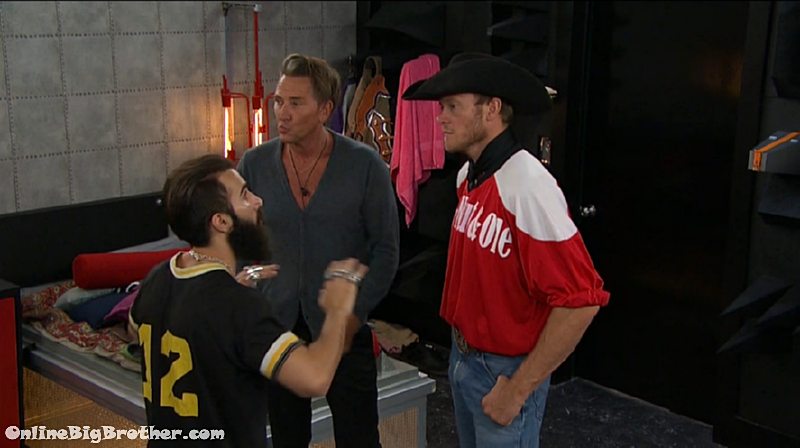 7:21pm Paul, Kevin and Jason
Paul doesn't think Jessica and Cody have the Temptation .
Jason – I say put those f*er's up
Kevin how can they get weeks of safety
Paul says he's going to put them up. (Cody and Jessica)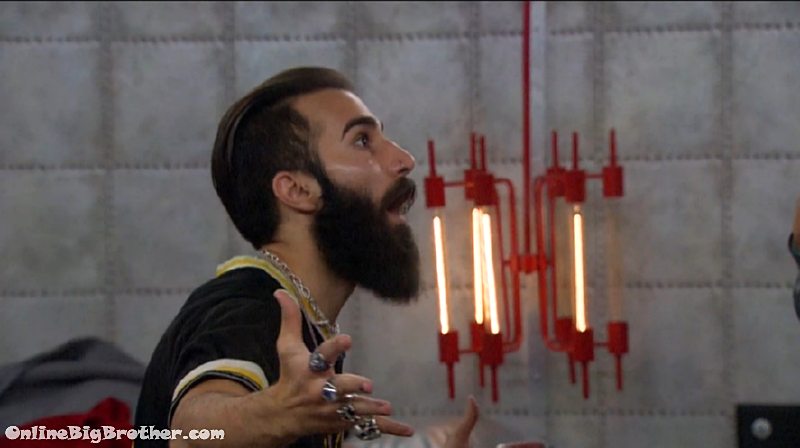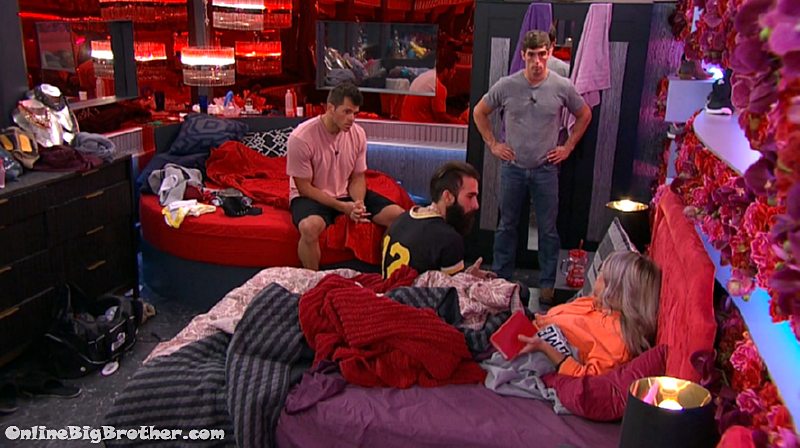 7:26pm
Paul is saying it's confirmed that Ramses got the 25K
Paul says the reason Elena was kept in the dark was because of her closeness to Mark and her disdain for Josh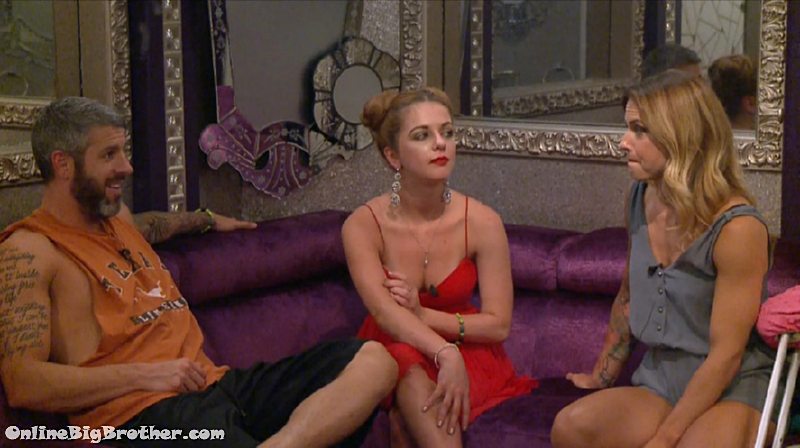 7:30pm
Matt wanting Mark up..
Christmas says Paul is willing to put him up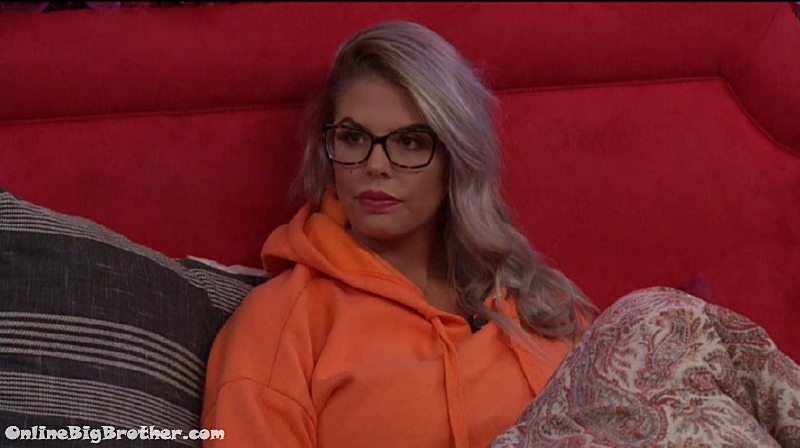 7:36pm Elena and mark
Elena is pissed at all the people that lied to her.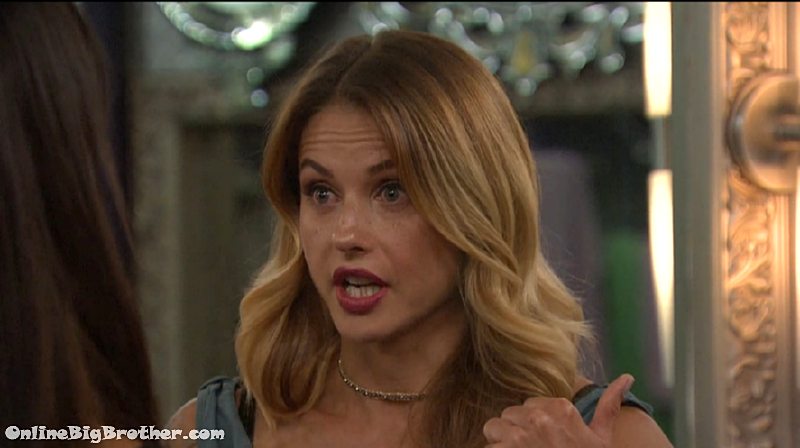 7:37pm Christmas tells Jessica that they got rid of Ramses because he was such a big threat.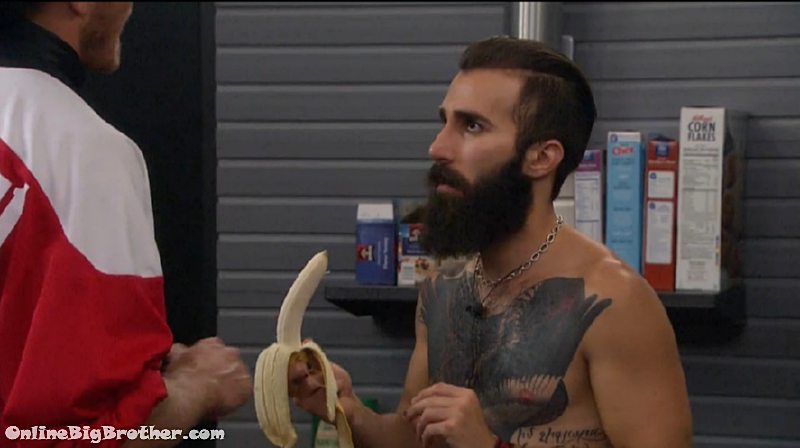 7:44pm Paul and Jason
Paul says they better win the HOH next week and keep him safe because he's about to make "A big boy move"
Paul says "I ain't no b1tch dude" he's going to put Cody and Jessica on the block.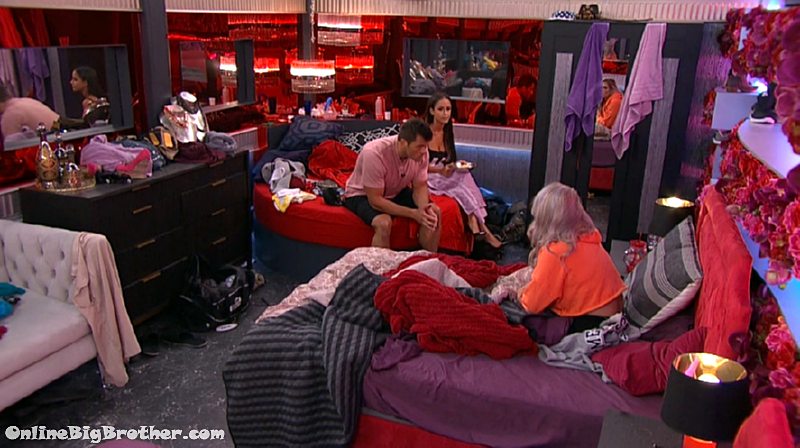 7:47pm Elena, Jessica and mark
Elena pissed at Matt and Raven for being liars.
"Matt and Raven teaming up with Jason and Alex… since when did that happen"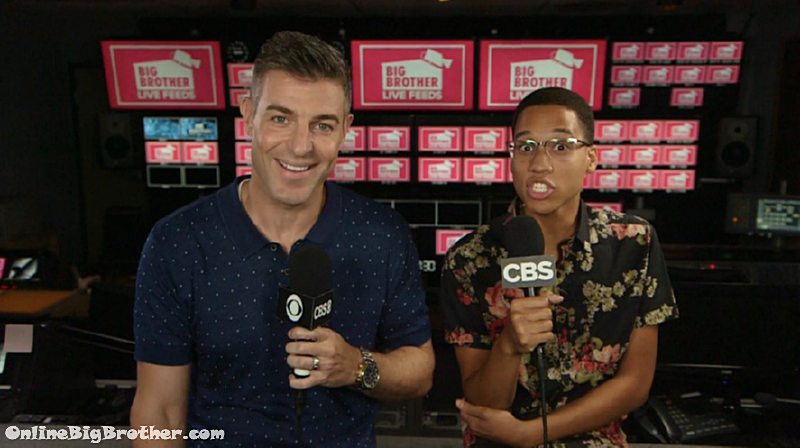 Burn it with Fire..
Ramses says "I Campaigned my butt off these last couple days"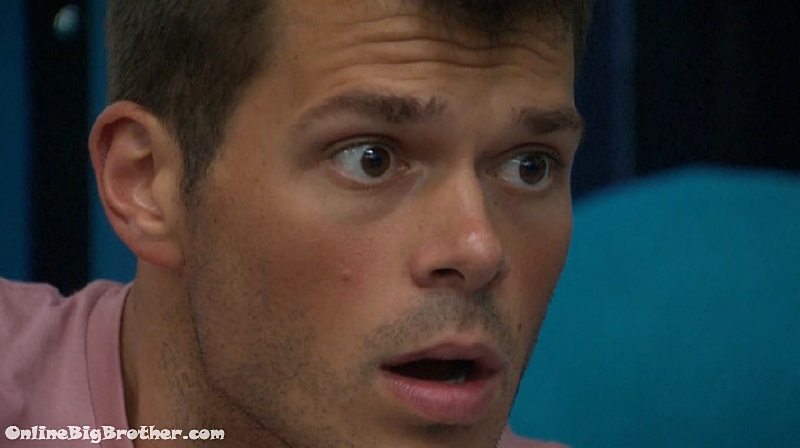 8:08pm Jason and mark
Jason says people have been gunning for Mark hard..
Mark – me and you are still good right
Jason – Yes
Jason – Everybody was gunning for Cody and Jess but if they have safety
Mark – me because of my association with Cody
Jason – I had a personal thing against Ramses .. he won the 25 thousand bucks
Jason – he f*ing sneaks around
Mark – If Alex had won HOH is she coming after me
Jason – no
Mark – So that only leaves, Kevin, josh, Paul, Matt and Raven. Have they said anything about me
Jason – no
Mark – have matt and Raven said anything about me
Jason – no.. they really don't say much to me
Mark – Paul hasn't said anything
Jason – Paul hasn't
Mark – what about Kevin Kevin
Jason says him and Kevin don't talk game.
Jason tells him if he goes on the block he needs to stay calm and stay hip. Make sure he doesn't lose Cody and Jessica's Vote.
Mark – if Josh wasn't the target who is
Jason – Ramses
Mark – no this week
Jason – I don't know
(LOL OMG that's funny)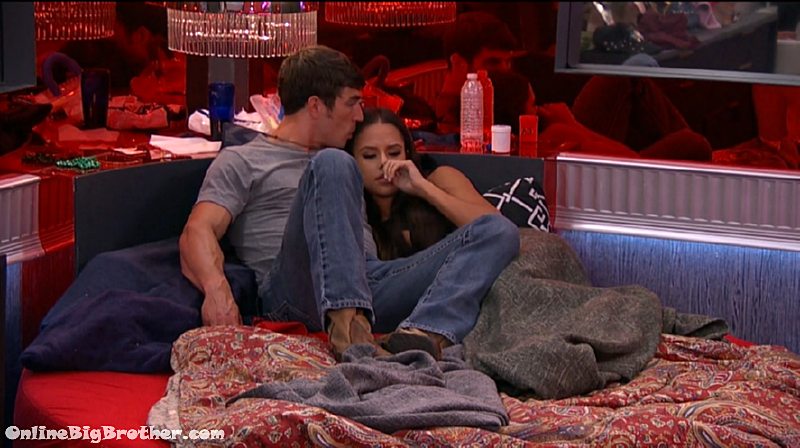 9:18pm Boots on the bed.
8:32pm Paul asks Christmas if her POV temptation is still good?
it is.
Paul – keep that in mind this week.
Paul thinks Jessica is bluffing about her temptation.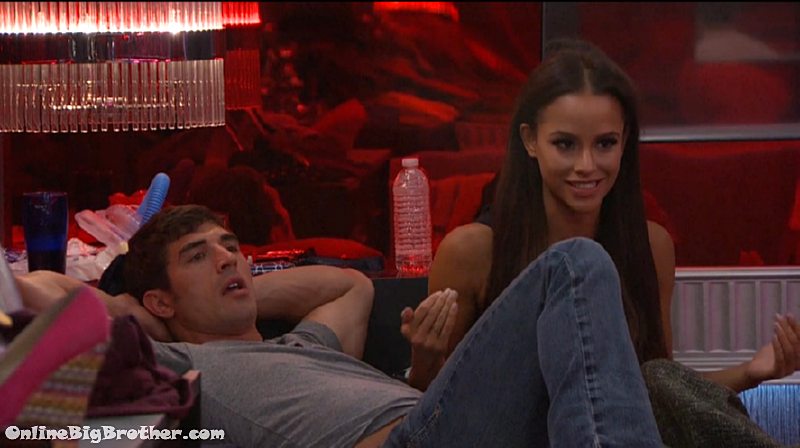 8:40pm Mark, Jessica and Cody
Jessica hopes the house unifies against Josh this week because nobody wants him in Jury.
Jessica says Paul is close to Elena
Mark says he's close to Paul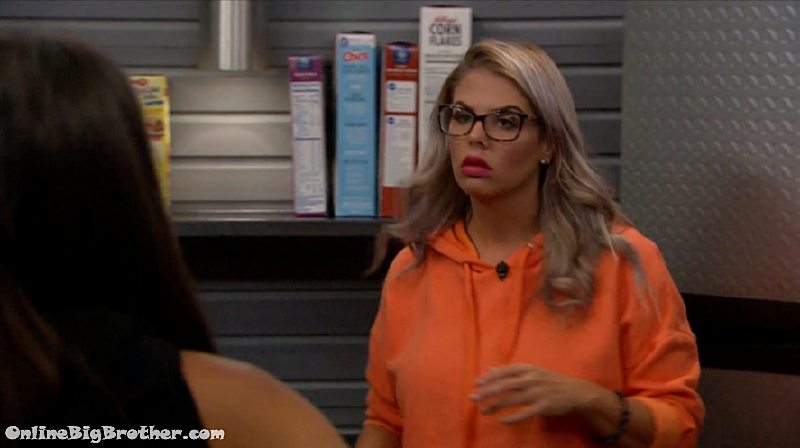 8:48pm Elena and Jessica
Elena is like really pissed.. like she's avoiding conversations with everyone.. like she's really c*nty right now..
Links to the ranking system
Rank your house guests here
For those of you that like Statistics here are some expanded reports.