Feed subscription lets you go back and re-watch everything we post here CBS All Access Live Feeds with a FREE 7 DAY trial.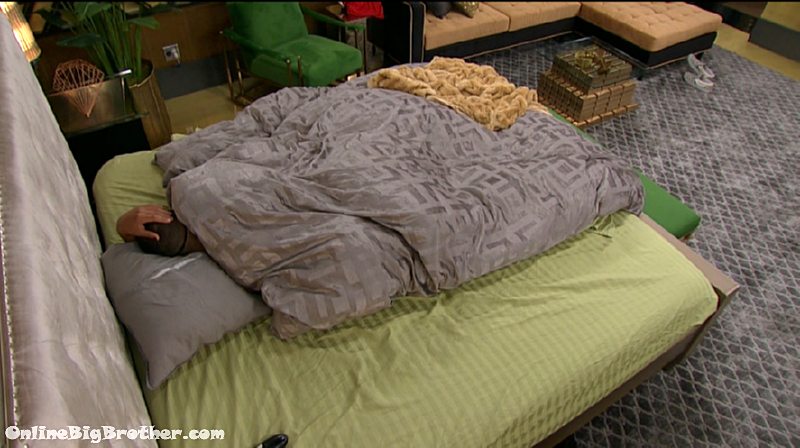 9:05am WAKE UP music Feeds cut to fish. When the feeds come back everyone still sleeping..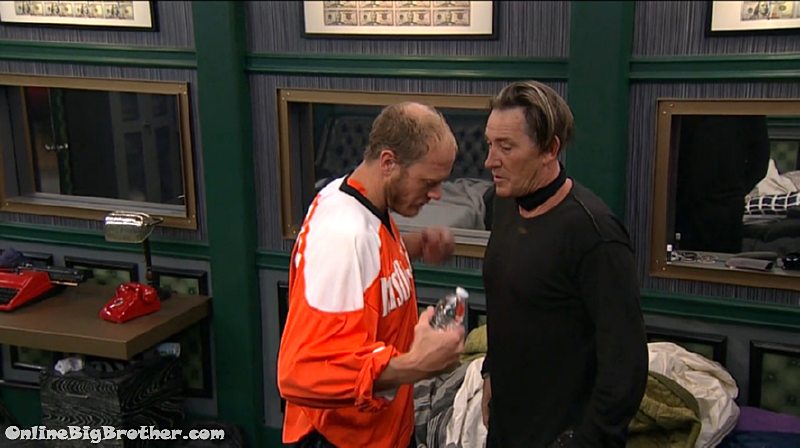 9:34am A HOH Lockdown has been called.
Kevin – Jas was it a mistake.. (Kevin calls Jason jas)
Jason – no.. it's a HOH lockdown
Jason – I gotta take a piss something fierce..
Kevin – IP daily by yellow streams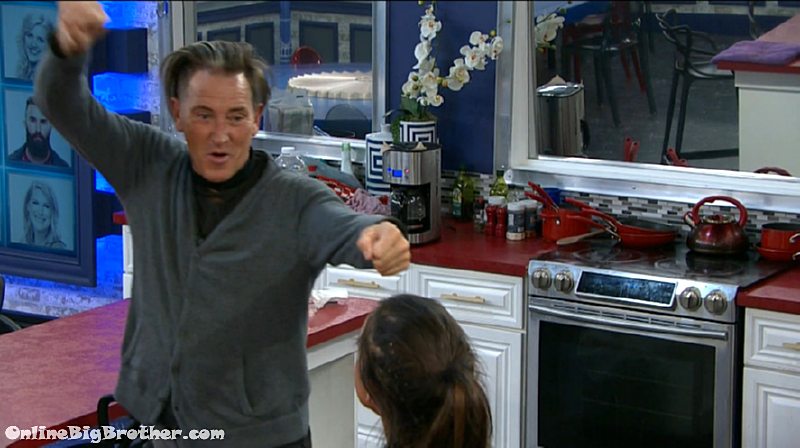 9:43am Kevin telling the story about last night.
Tells them about Alex painting Jason's toe and finger nails black. He grabbed the gallon of cold water and poured it on Alex.
Kevin – it was a riot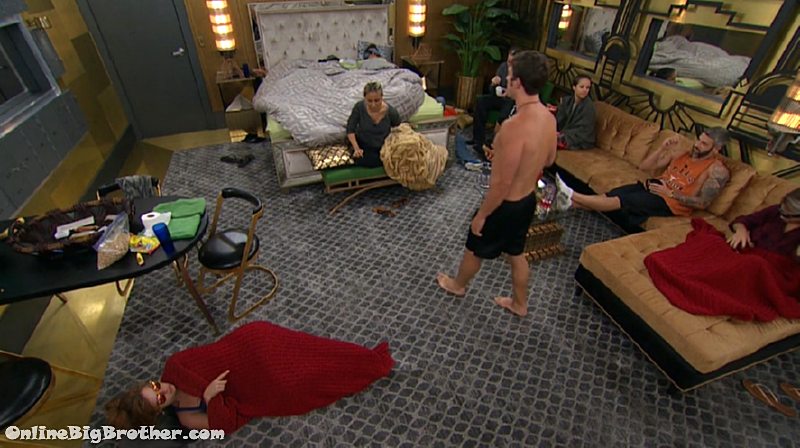 9:45am HOH Lockdown..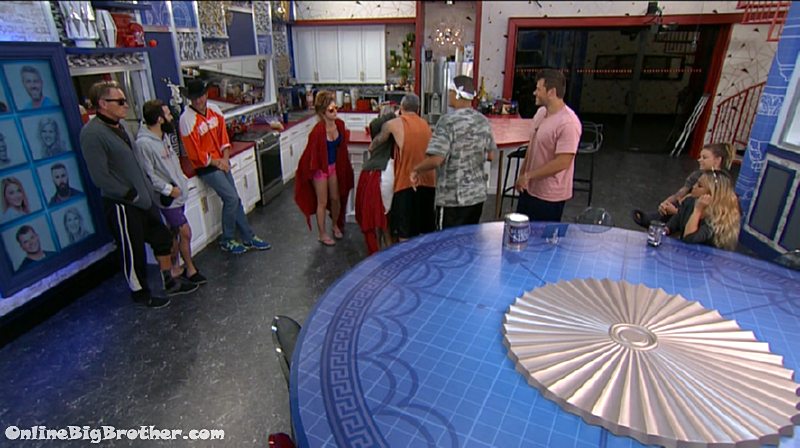 10:07am Have nots..
Paul – you guys really outdid yourself this time.. (LOL there's no slop display)
Josh – Houseguests, congratulations there will be no have nots this week expect for Elena.. Elena you will be the only have not this week.
(Only Elena because she went for the have not temptation last week and got the curse)
Cody frantically grabs his stuff out of the have nots. They assumed they would be have nots this week. (LOL)
Cody – Thanks Big Brother.. we needed
Cody – I love this HOH..
Jessica – not yet..
Cody – not yet..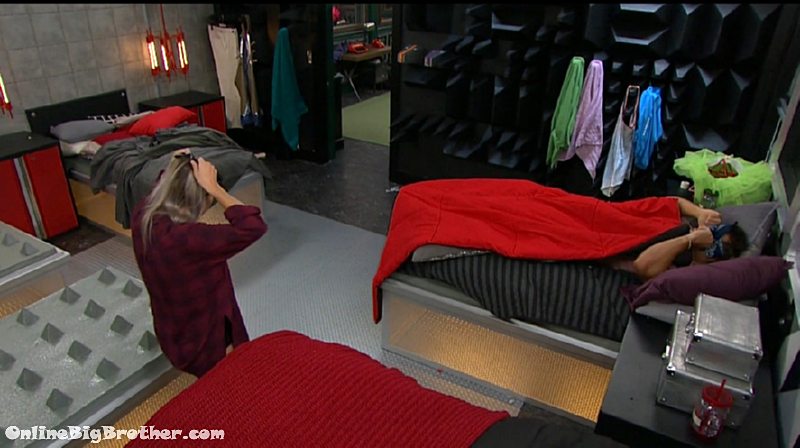 Mark tells Elena – I'll stay in here with you this week. (AWWWW.. )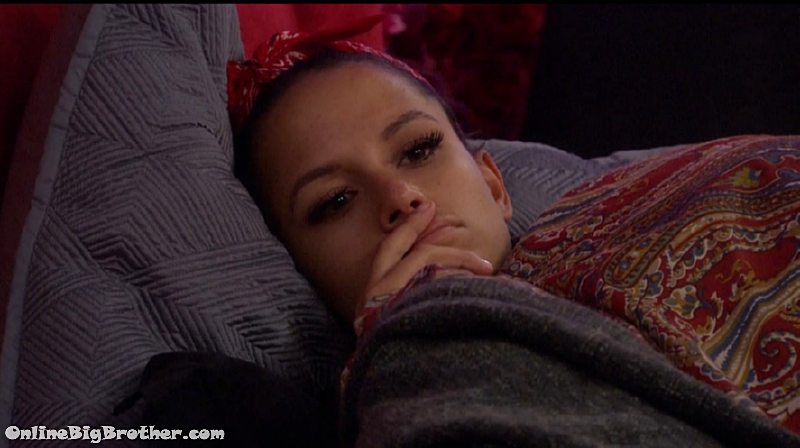 10:14am Jessica and Cody
There must be something "Gross" on Matt/Raven's bed.
Cody – Cover that up guys..
Cody – don't look
Jessica – gross.
(it's left up to our imagination)
They start talking about how much Paul name drops..
Cody says he use to know someone that was in the Army that would lie about their service, just small lie after small lie. He started believing it in the end, "It was sad to watch"
They agree Paul is like this.
Jessica is going to make up some fake names and test Paul to see if he says he knows them.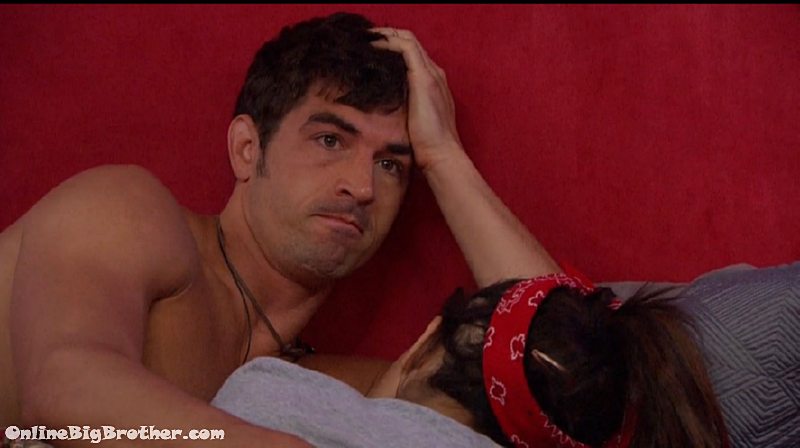 10:32am Cody and Jessica
Jessica – this week might be a double eviction
Cody – if that's the case and it's another crapshoot HOH
Jessica- it'll be true or false
COdy – give me endurance.. my gosh .. let me terrorize this place just once that's all I ask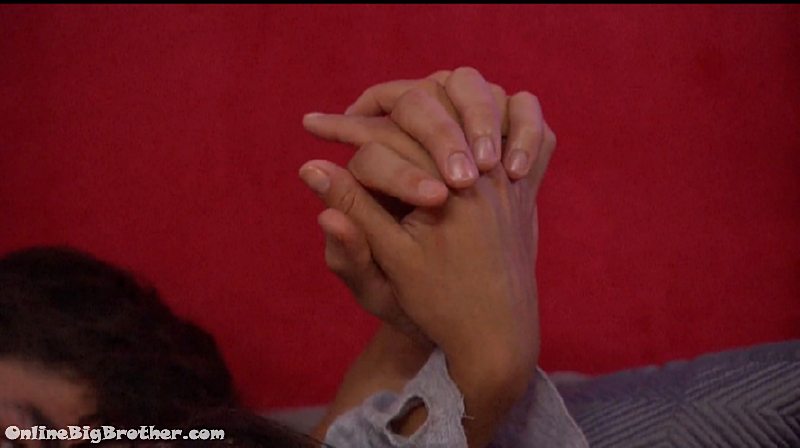 10:39am Jessica – oh god please let Cody get picked today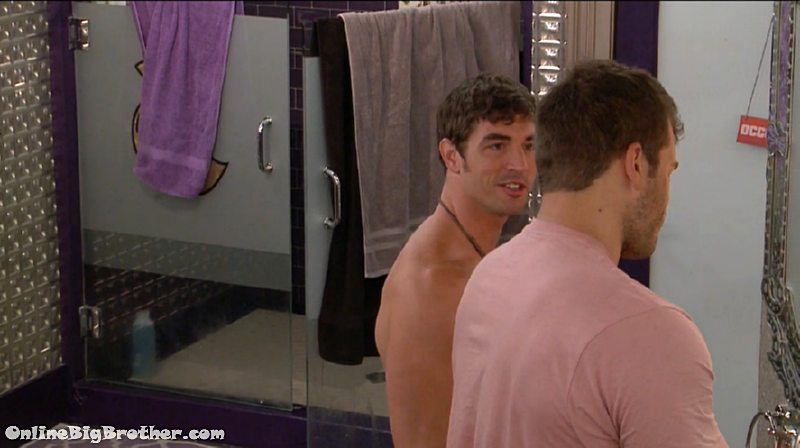 10:45am Mark and Cody Bathroom
Cody – small victories..
Mark – yeah.. this is a tough week
Cody says this was like training in the marine core it was always shitty .. but there was small victories throughout the day "Yeah f*ers"
Cody – the power is stripped from him, that what irked him so mad about Jessica (Irked Josh that Jessica got nominated by default for losing the temptation competitions)
Cody – in fact you have no power now, you can't even vote..
Mark – we'll see what happens with this veto
Cody – they're trying to pit us against each other
Mark – no matter what man I'm glad you came back fresh start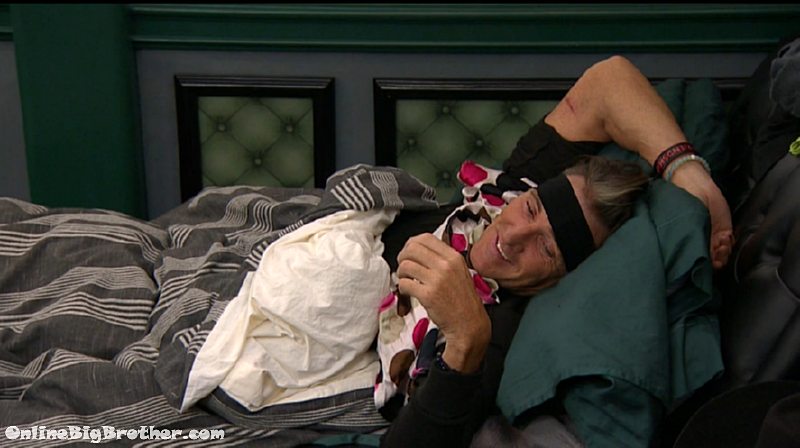 11:00am Alex, Kevin and Jason
Kevin talks about their spot being perfect they can see who goes in what rooms.
Kevin – you should give Jess a hug today..
Kevin – If they don't get that POV (Cody/Jessica) She'll be back to work.. what Saturday night..
Alex leaves..
Elena is a pain in the ass she thinks the show should be called Elena Big Brother.. she thinks the whole show is for ther.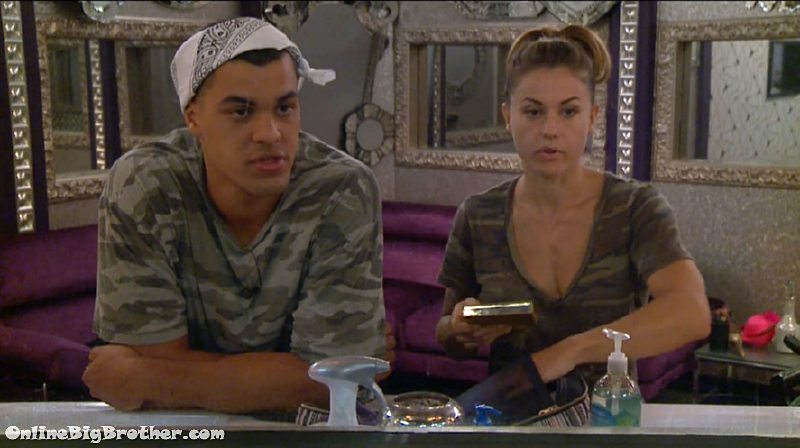 11:06am Josh and Christmas
Christmas – we need to talk before the Veto because PAul still wants me to use my Thing
Josh – did you tell him (Paul) you told me (about her POV power)
Xmas – no
Josh – you should have seen how I outed Elena, It was EPIC..
Josh says Paul was saying "I never saw it before but now I see it"
Josh – I was like Fool I'm telling you she was throwing you name under the bus
xmas – if she gets the veto she'll use it on herself..
Josh – ya
xmas – you need to talk to her about not using it on herself (waste of time)
Xmas – you want me to tell Paul you told me not to use it (her POV temptation power)
Josh – Yeah.. I don't want you to use it because down the line we'll need it
xmas – we will need it, doesn't make sense when theirs three people we don't want on the block
josh doesn't want the POV played "there's three targets on the bloc"
Josh thinks Paul see's through Paul's bullshit
Xmas warns that Paul has had a slot of close conversations with Elena nad he doesn't tell any information about those conversations.
Josh – I'm doing it in best interest of my game, the group's game. .I want Elena out..
Josh – I've had your back this whole game but I want Elena out..
** Breaking ** Matt game update #BB19 @DawgsBigBrother pic.twitter.com/mOyuYgbsRC

— OnlineBigBrother.com (@bigbspoilers) August 5, 2017
If you plan on buying anything from Amazon. Use this link Amazon home
Doesn't cost you anything and we get a small cut.
Links to the ranking system
Rank your house guests here
For those of you that like Statistics here are some expanded reports.