| | | | |
| --- | --- | --- | --- |
| POV: | ? | Next POV: | July 14th |
| POV Used | ? | POV Ceremony | July 16th |
| HOH: | Scottie | Next HOH: | July 19th |
| Noms: | ? | Have Nots | ? |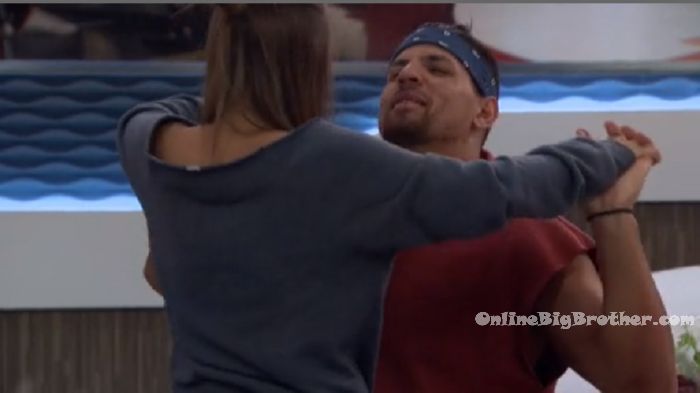 Kitchen – Kaitlyn and Fes. Kaitlyn – I get to sleep with the common folks again. Fes – Sleep with the peasants. Did someone really scream when I got out? Kaitlyn – yes! Someone in the audience.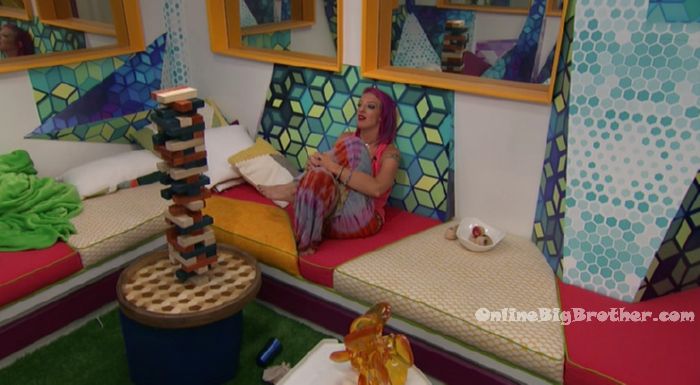 8pm Rockstar – talking to herself in the lounge room. Rockstar talking to herself – I can't believe it! I knew he was a sleeper threat! Its smart. It's so smart! I'm going to play the veto for Steve and take Steve off with the veto. And then go out in the first round and then talk to him. What an evil genius. So smart! Break up loyalty. What a smart move. WOW! And then wear a shirt ..genius. I have to appreciate it. Big Brother switches the feeds.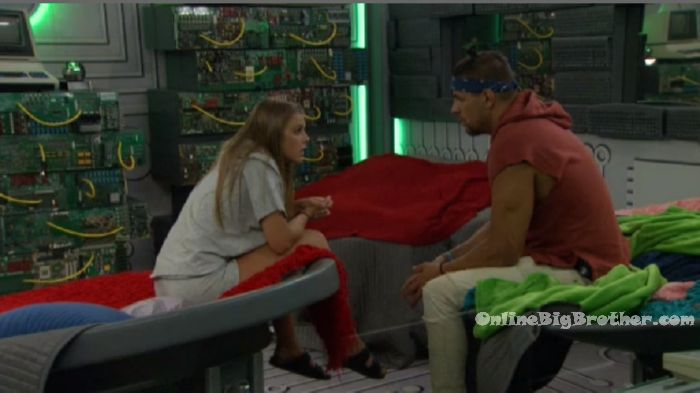 See what they can't show you on TV Try the live feeds for FREE!
8pm Havenot room. Fes and Haleigh. Fes – did you vote Swaggy out? Haleigh – no but I am telling everyone else that I did. And they believe it was me. Fes – well why are you telling everyone else. Scottie is the HOH. Haleigh – I am telling everyone else that because they are the majority of the house. They look at the majority and that's what they wanted me to do. So I am saying I did it. I am never telling you anything again. After 5 minutes you go and tell her everything I said. Fes – I had to figure out which one of you is lying to me. Haleigh – she wants you to think I did it. She just said that Fes said that I made you vote a certain way. Haleigh – at this point it doesn't matter. Fes – it matters so that I can figure out who I can trust. Haleigh – If you not believe me then you don't believe. I voted to evict Winston 100%. Haleigh goes to get up and leave. Fes pulls her back – Stop! Haleigh – we have a conversation and then 30 seconds later Kaitlyn repeats it back to me. Fes – calm down. Haleigh – I am calm. You're pissing me off. Fes – you're the most beautiful girl I've ever seen. Haleigh – is that all you have to say. Fes – where are you going to go? Haleigh – outside. I don't want to sit here an listen to you. Fes – Someone from the other side voted to keep Swag. Kaitlyn joins them. Kaitlyn – who did you vote to evict? Haleigh – why? Kaitlyn – no who did you vote to evict? Just tell me, I don't really care. My HOH week is over. Haleigh – I voted to evict Winston. Kaitlyn – You're f**king sketchy. I got scared. Haleigh – I'm not sketchy Kaitlyn. Kaitlyn – what the f**k Haleigh. Haleigh – I was going back and forth all day. Kaitlyn – Again I don't f**king care its not my HOH. Swaggy wearing a Swaggy C shirt and the votes to evict him. Fes – what does that even mean. Kaitlyn – I am dying! You;'re f**ked.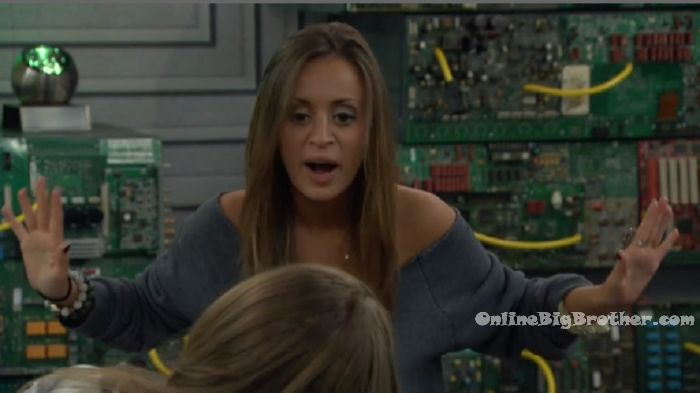 9:20pm Bathroom. Tyler and JC. Tyler – I think he (Scottie) wants to get the numbers out on the other side. The vote was 8 – 4, that's a big number. JC – I don't know how I am with him. Tyler – I'm in pretty good with him. I can sway him. I need to throw some shade about rockstar. And then you should throw the same shade. If you and me both give Scottie the same idea about Rockstar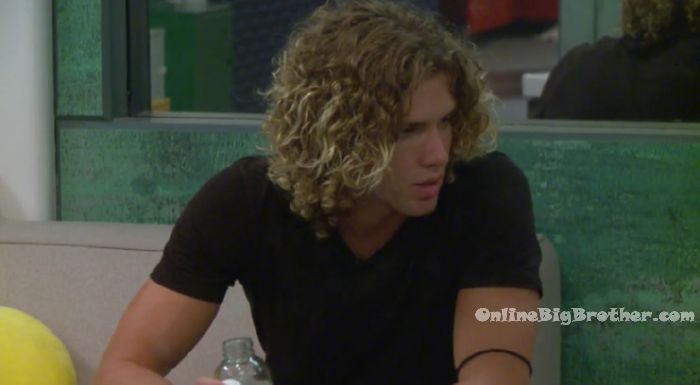 10pm – 10:10pm Rockstar and Kaitlyn. Rockstar – you didn't tell Tyler anything I told you did you? Kaitlyn – no. Rockstar -they were in a 3 person alliance. Tyler Scottie and Swaggy. Rockstart – its totally true. Its called the core. Kaitlyn – what do you mean its call the core? Rockstar – its not any more. Its called the Co. Kaitlyn – how do you know this. Rockstar – I am piecing it together. I know that Scottie is an evil mastermind. Rockstar – we all need to be on our lady sh*t a bit better. I know that Scottie is an evil genius but I can't let him know that I know. I think that you, me and Bayleigh should a little more. Kaitlyn – did Bayleigh tell you that? Rockstar – yes and Swaggy told her. I just assumed that Tyler told you because you're so close. Kaitlyn – no, Tyler and I are close but not that close. I know he's playing a game. Lets just hope I win the power app because I was such a ruthless wh*re this week. There's a bro and a CO and they'll all got to go!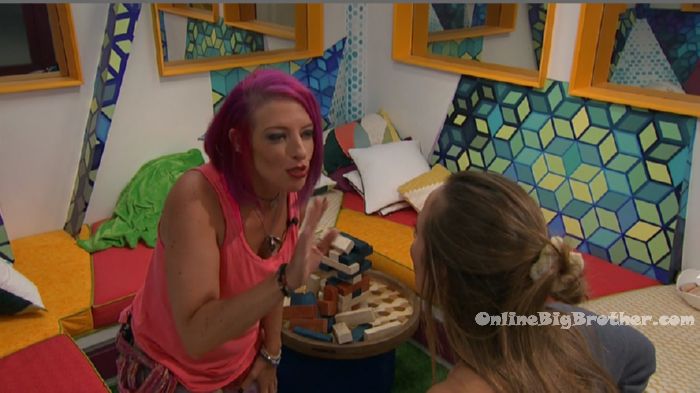 10:19pm Bathroom. Kaitlyn and Tyler. Kaitlyn – tell me about the Core? Tyler – who told you about that? Swaggy? Kaitlyn – I think you think that I don't notice much. Tyler – who told you? Scottie? Swaggy? Rockstar? Kaitlyn – no… yes. Socttie is putting me up. Tyler – no. Kaitlyn – yes. Tyler – If ROckstar has her day, I would be the one backdoored. Kaityn – Do you think you could convince him to not put me up? Tyler – that's my main priority. You should tell him that Rockstar thinks he is the one that flipped the vote. Kaitlyn – I can't do that, she only told me. Tyler – do you want to be here or go home. If you are on the block against her, every single person in here wants her out of here. Kaitlyn – what if she takes herself off. Tyler – she wouldn't and worst case if you are on the block and get voted out Sam would use her power on you. kaitlyn – if she does, she migh not. Tyler – she will, she knows you saved her. But that's worst case scenario.

10:36pm Havenot room. Rockstar and Haleigh. Rockstar tells Haleigh about the core alliance. Now its just the Co. Haleigh – how do you know? Rockstar – Bay told me. Haliegh – how does it help us? Rockstar – it means we can't trust Tyler.
Now we have to get out the Co's, Bros so that its just the Hoes.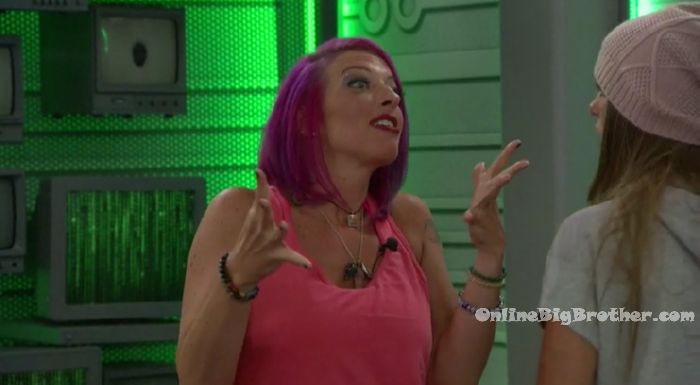 11pm Storage room. Kaycee and Tyler. Tyler – I think that's all I told them. Kaycee – targeting our side? Tyler – Scottie said that he was out for blood with whoever flipped the vote against Steve. We need to pin that on Rockstar because she is throwing out my name hardcore. She hates me. Tyler – say that Rockstars been real sketchy. She literally did say that Scottie was the one that flipped. Tyler – say that she was the one that flipped but that she is saying that Scottie was the one that flipped. If she is on the block against any of us, she goes home.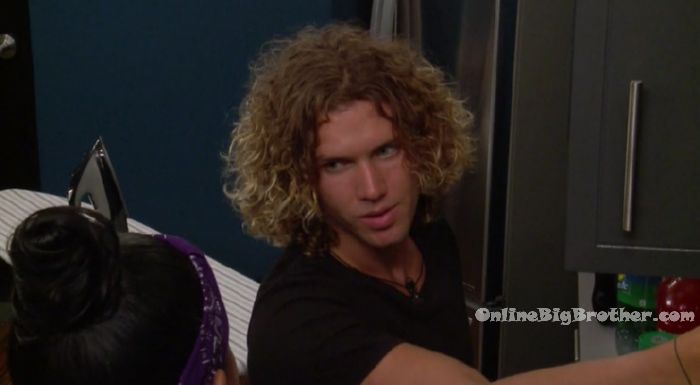 11pm Scottie comes out of the diary room. Who wants to see my HOH room! They all cheer as Scottie opens up he HOH room door. They all flood inside the room. Scottie reads his HOH lotter.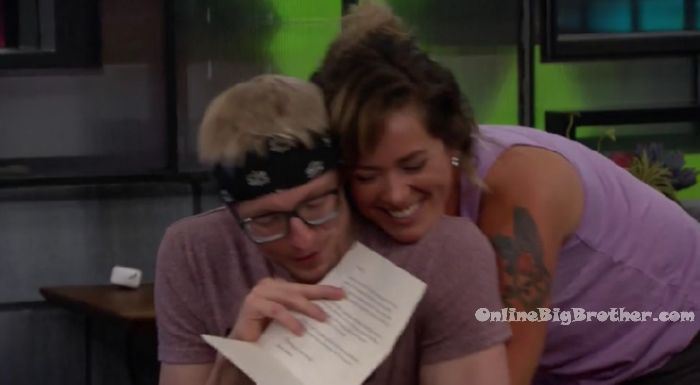 12:15am HOH room. Sam and Scottie. Sam – the only thing gamewise was that he (Swagg) didn't vote for me and Winston did. Sam – I like you and I trust you. Scottie – my whole objective this week is to find out who has lied to me. Scottie – so you know for a fact that Winston had voted for you and Swaggy didn't. He looked me in the eyes today and said that he voted you out. Sam – well then he lied to you or he lied to me.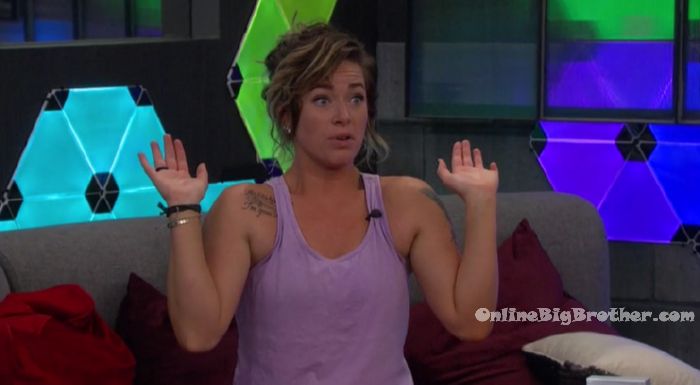 12:30am HOH room – Rockstar and Scottie. Scottie – I really didn't want to win this HOH but something happened that made me want to win it. I've been hearing rumors back and forth that the Bros have been trying to play me and that Swaggy was doing the opposite. I had Winston look me in the eyes and tell me where his vote was week 1. So he is ether lying to my face or other people that I talked today. Rockstar – that Winston is a big liar. Scottie – yeah. I also know that Sam voted to keep Winston. Is there anyone else that's a big concern to us? Rockstar – I heard something through the grapevine that week one Sam got a power where anyone that got put up against her, she could have sent home.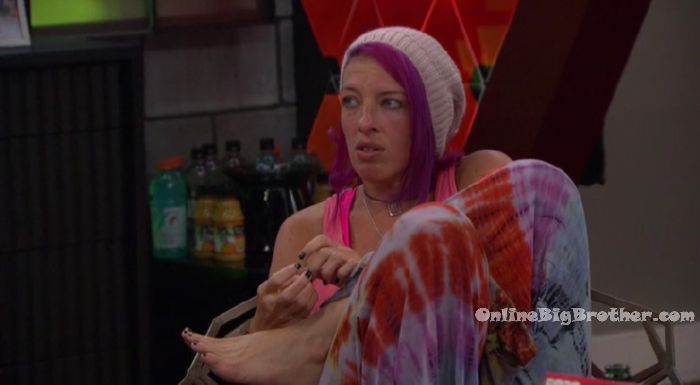 12:40am – 1:30am HOH room. Haleigh and Scottie. Haleigh – I am telling you that I voted to keep Steve 100%. I want to start working with you and not just because you're HOH. Scottie – if I end up taking a big shot I will need some backing. Haleigh – I like that you're not a pu$$y foot. Because when I am also going to make a big move. Haleigh – are you going to do the bros? Scottie – I cannot definitively give my answer… so they are not safe.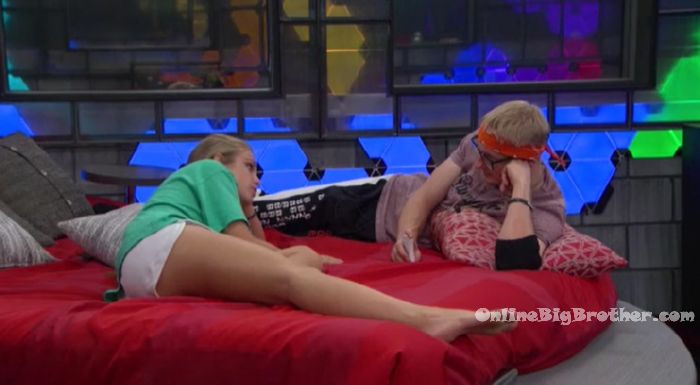 1:40am – 2am HOH room. Rachel and Scottie. Scoottie I know at least 3 people how lied about voting to keep Stveve. Rachel – I am a loyal honest person. Rachel – if you do keep me here, next week I wont keep you safe. Fes talks to Scottie next. Fes – you know what's left on ours side. Bay joins them.
For all you folks that need a VPN I use this one
Rank the houseguests!
Easiest way to Rank the house guests use link below