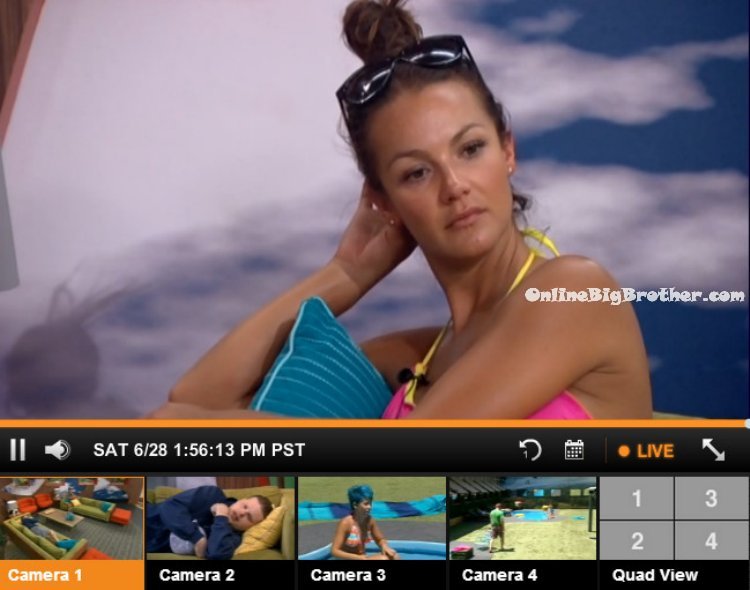 2:10pm In the living room – Derrick and Brittany are talking. She's worried that she could be the one to go next week. Derrick says he hasn't heard anything and if he does he'll tell her about it. He says he won't say names but he'll tell her. He says I've got to try and keep the parents in here. Derrick says you're a good competitor and everyone likes you. I like you and I want you here. Derrick says I wouldn't sweat what you said. Maybe he will like that more. You were just being honest. She told Caleb that she wanted Devin nominated as the replacement but now realized how close they Caleb and Devin are in the house. She thinks Devin now knows she threw his name out and thinks he'll be coming after her.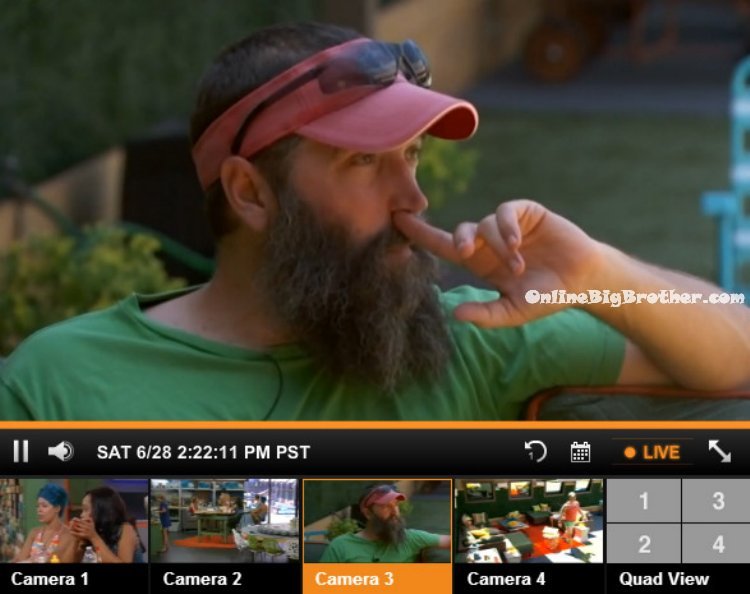 2:25pm Out in the backyard – Hayden asks if Donny's ever been in a fight? Donny says he got jumped by some guys before. Hayden asks what happened? Donny says he was at a friends and things got out of hand. Donny's pretty quiet after that question. Donny then starts asking Hayden about his pedicab job.

2:30pm In the kitchen – Devin asks Jocasta to lube him up with lotion "Like Michael Jackson in Thriller"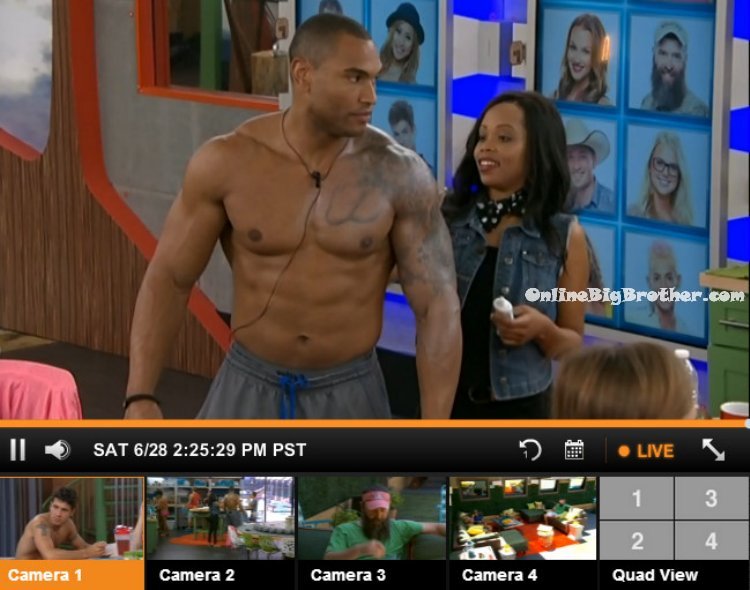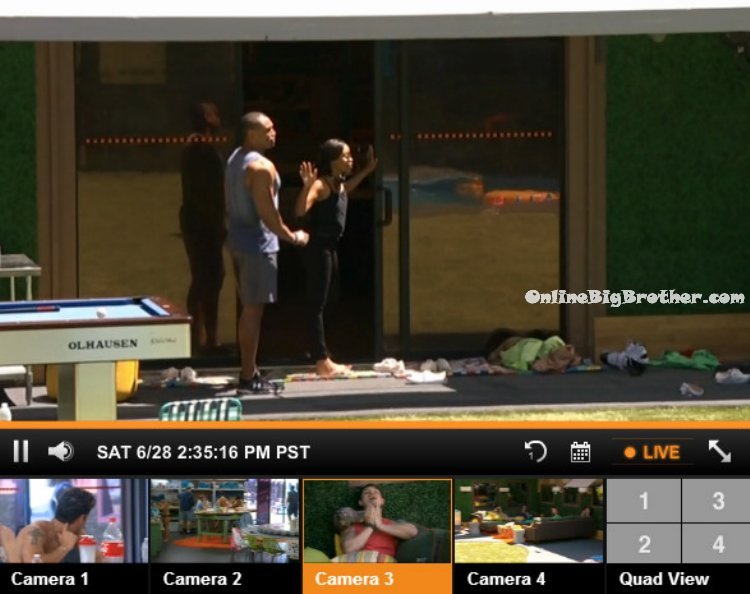 2:45pm Jocasta goes outside and tells everyone how Devin just farted around her. Devin follows her outside and says oh you're gonna do me like that and put my sh*t in the streets?! Devin tells everyone how she blows up the bed at night farting. She asks him why he didn't go outside and do it. He says he didn't want to pollute LA with his farts.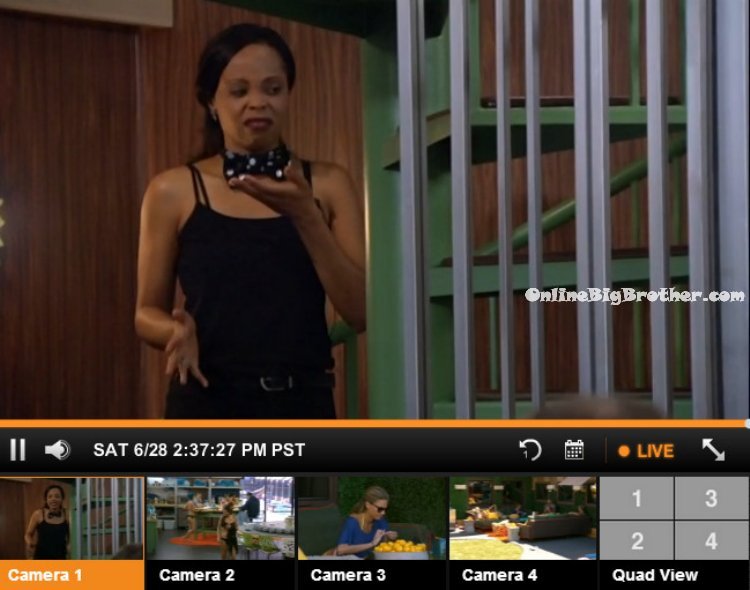 2:55pm In the backyard Hayden is doing his death metal screams:
WATCH the next 48 hours for FREE – Big Brother 16 Live Feed TRIAL!
Stay connected and interact with other Big Brother Fans on our Facebook page.
And Follow: @BigBspoilers and @Dawgsbigbrother on Twitter for the most up to date spoilers.
Share it YO!!
Tweet