POV Holder:
Devin
Next POV
July 12th
POV Used
YES
POV Ceremony
July 7th
HOH Winner 1:
Amber
HOH Winner 2:
Devin
Battle of the Block Winner
Hayden & Nicole
Next HOH/ Next BOB
July 10/July 11
Original Nominations:
Devin's Noms (Pow Pow & Brittany) Amber's Noms (Hayden & Nicole)
Final Nominations:
POW POW & ZACH
Have Nots
Victoria Brittany, Zach and Derrick
POV Players
Host Donny, Players Devin, Brittany, POWPOW, Derrick, Zach, Amber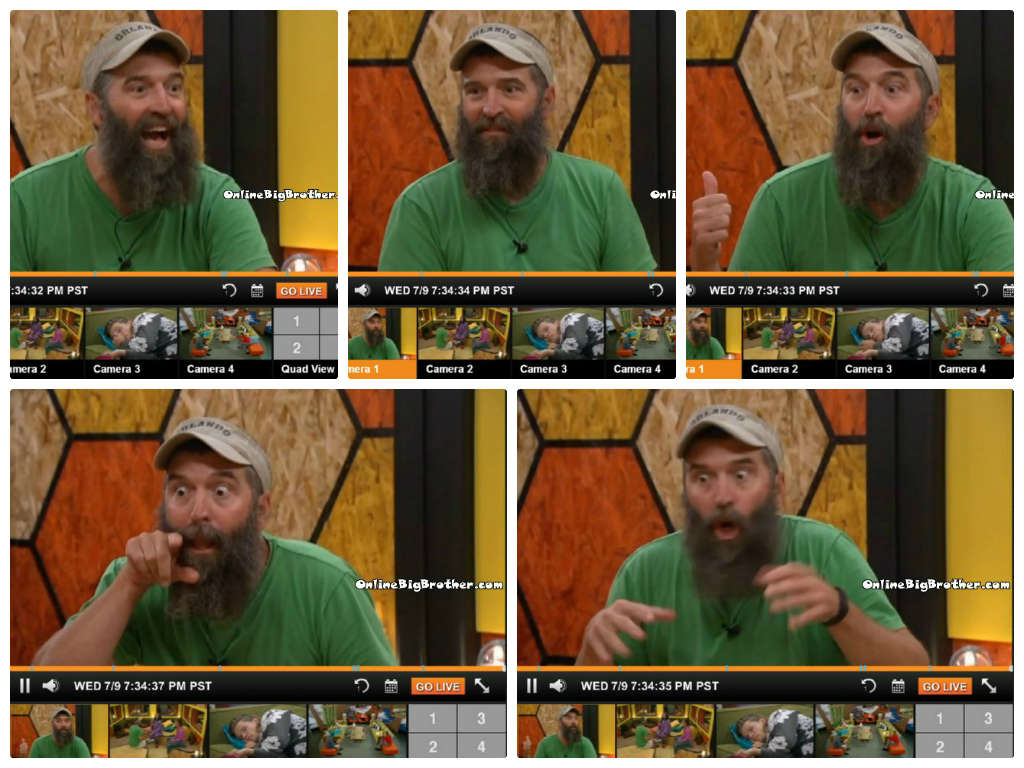 7:08pm BEEHIVE Jocasta and Donny
Jocasta says she cares about POW and she wants to give her a vote,, "Especially since I prayed with her"
Donny – It's going to be sad us being her friend knowing she's going out there and saying good things about us and we voted her out"
Brittany rolls in, Donny asks her who she wants to keep. Brittany says Zach might benefit her because she's a target.
Donny tells her they are losing person on their side if POW leave. Brittany knows that Zach is with the guys but -"Devin and Caleb want POW to stay" So she's trying to wrap her head around it all.
Brittany – 'I hate Caleb.. I think he's more toxic than Devin"
Brittany thinks theres people in the house that want them in the house she doesn't think the big alliance is a threat. She points out it was created day 2 when they had no idea who each other was the alliance is a mix of people that don't mix. She says someone needs to flip first before all of it crumbles.
Brittany wants a good person to make it in the game. She mentions how Victoria has a lot of Money and some of the other house guests are just here to screw around for TV time.
Brittany – "I don't care about the TV time honestly that's the worst part of it"
Brittany says they can rally the entire house against Devin, Frankie, Amber and Caleb. If they don;t they are going to get picked off one by one.
Donny says that is the core, "Those four you are talking about that's a final 4:
Donny says this week is done it depends on the Head of household. Donny and Brittany agree Frenki telling Devin that the house has flipped is a clear signal that the core 4 is still tight as ever.
Donny – 'You know who needs to go Caleb.. that is the head of the snake" Donny says they know who the 8 are let them squirm (See image above)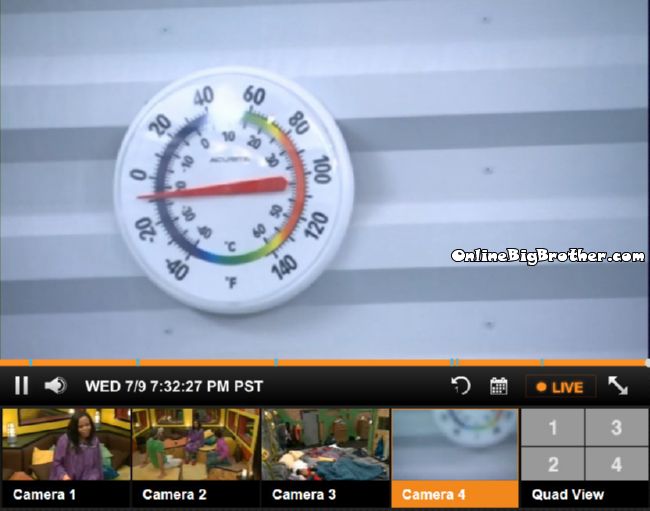 7:30pm Have nots room
Derrick convinces Victoria that Brittany is with Devin and shouldn't be trusted.
Try the feeds for free.. help out OBB and get them using one of the links on this site. You can go back and watch everything we showed on this site. A live feed subscription comes with access to the Big Brother Archive letting you rewatch from day one. It's a pretty sweet setup!
FREE 2 Day TRIAL! watch the ENTIRE Season of Big Brother 16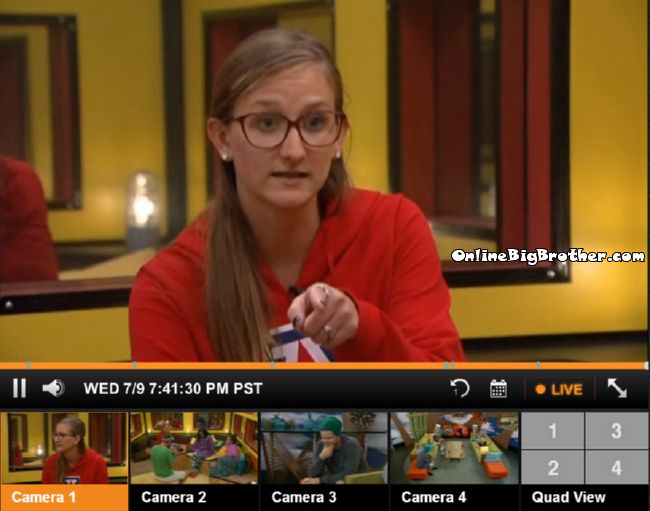 7:45pm BEEHIVE Christine, Brittany, Donny and Jocasta
Christine is coming clean about the Bomb squad says she was never involved in any decision they kept her around as a vote. Christine was told she would be in trouble if she didn't vote with the group. they said any member that didn't vote witht eh squad was going to be a target. Brittany tells her she does realize she's letting another person play her game for her. Christine says it's only week 2
Donny asks her why if they just decided last night to keep Zach did someone run up to Devin and tell him. Christine doesn't know. Christine says she's voting Zach to stay so is Caleb. Christine tells them Devin and Caleb were the ones controlling everything they would issue the order to the rest of the squad.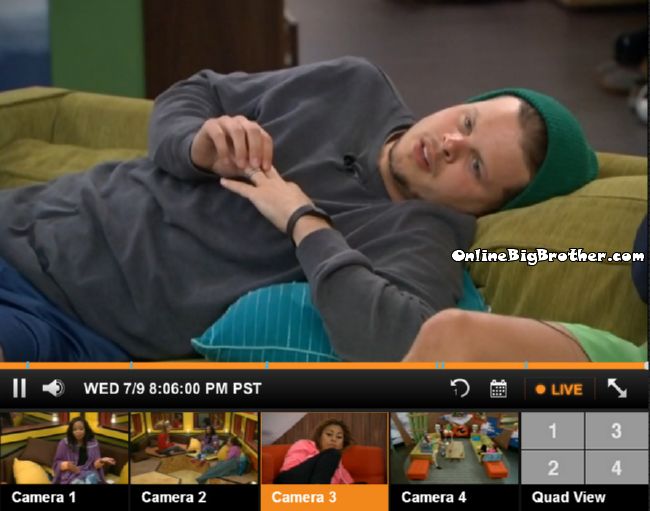 8:05pm living room
Derrick asked production from no one i have nots expires the friday saturday "have nots are going to be on slop going into the HOH competition
Derrick tells them about a past Big Brother Players on have nots that ate food. the result was a penalty vote. Derrick explains they snuck cookies into the bed and ate them at night. . POW POW laughs "Thats my favorite player of all time who was that". Derrick can't remember.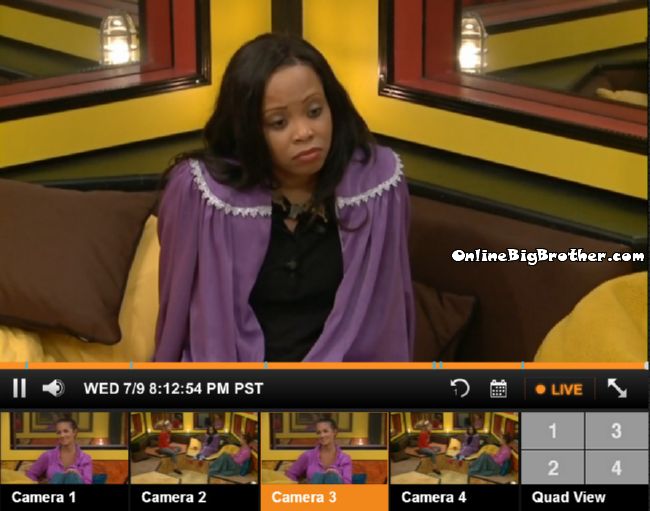 8:12pm BEEHIVE Brittany, Jocasta and Christine
Jocasta says people get on big brother they get excited they want to form an alliance and pick out a name so they go down in Big Brother history. Brittany "Four (Caleb/frankie/Amber/Devin) of the people think they walk on water and are gods gift to everything"
Christine says Caleb is the most dangerous out the Caleb/Amber/Devin. Christine trying to act like she's out of the loop asks them if the 8 person alliance is still considered a thing. Brittany doesn't know because she's not part of the 8 . Jocasta says she's the minority inside the house and outside the house.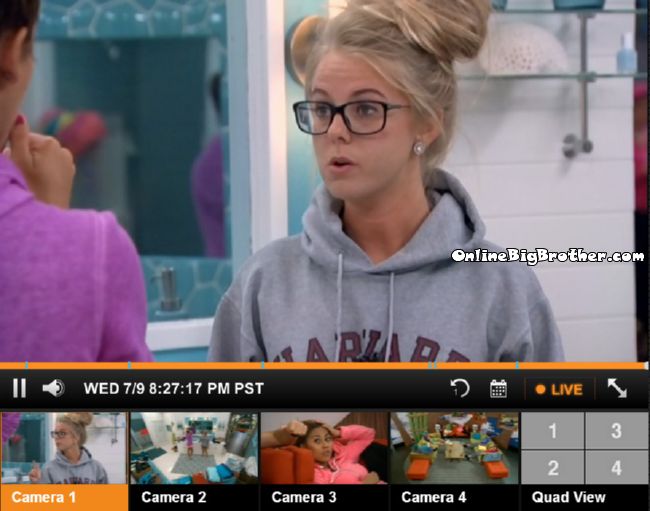 8:24pm Bathroom Nicole and Brittany
Brittany says Cody and Derrick are good people she doesn't give a sh1t about Zach though. Brittany thinks Donny is very smart they have to keep Jocasta and Donny safe.
Brittany says Derrick and Cody are upset with her because she hasn't talked to them she feels like she has to talk to them but not about the 8 person alliance just about how she feels, 'Everyone knows we know about the alliance now"
Brittany see the house being broken into 3 groups. She says the '4 people' (Caleb, Devin, Amber, Frankie) are playing everyone elses game for them and they are holding each other's hand until the end, 'Just hand them 500 thousands dollars"
Brittany says Cody and Derrick are with them Nicole isn't sure she says Cody worries here. Brittany wants them all to stick together with Jocasta and Donny. Brittany thinks Hayden is a good person but Nicole knows him better than anyone.
Brittany heads to the BEEHIVE to chat with Jocasta she tells her they all need to stick together. Brittany names Donny, Christine, Jocasta and Nicole as Strong player.
8:53pm Devin still being ignored
9:01pm Production told them they will be able to go to the backyard later tonight. this most likely means there will be a competition outside for them to practice. They will only be given a hour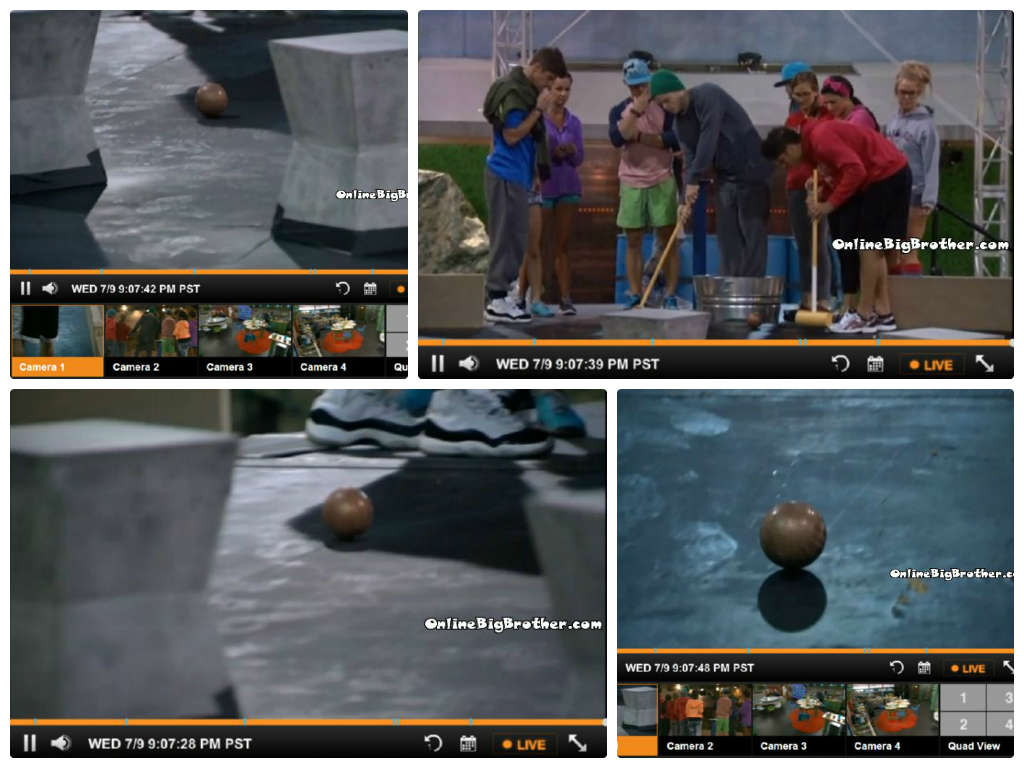 [polldaddy poll=8164185]
[polldaddy poll=8176232]