| | | | |
| --- | --- | --- | --- |
| POV: | Scottie | Next POV: | July 21st |
| POV Used | ? | POV Ceremony | July 16th |
| HOH: | Scottie | Next HOH: | July 19th |
| Noms: | Brett & Winston | Have Nots | Angela, Sam, Tyler, Brett |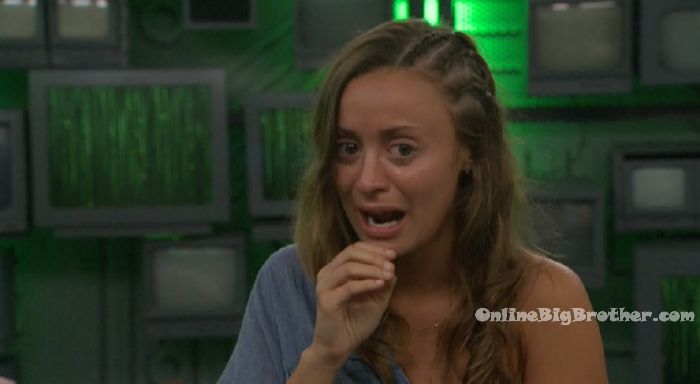 10:44pm Havenot room. Kaitlyn and Brett. Brett – I am also told that you are the right hand person in his ear. kaitlyn – I am the one freaking out. How would I be the right hand person in his ear? Why would you say my name? Brett – after I was actively approached by multiple people that you were campaigning against me. Kaitlyn – I said that even if the house was voting to evict you, I wouldn't! I've been trying to convince people to keep you saying if we kept you you would find loyalty in us because you would have no where else to go. I've literally been pulling sh*t out of every hole in my body. I really though you were my friend. Brett – You are my friend and I hope one day you will see it that way. I was backed into a corner. Kailtyn – I don't give a f**k about Winston. I am just all disappointed that you didn't come to me.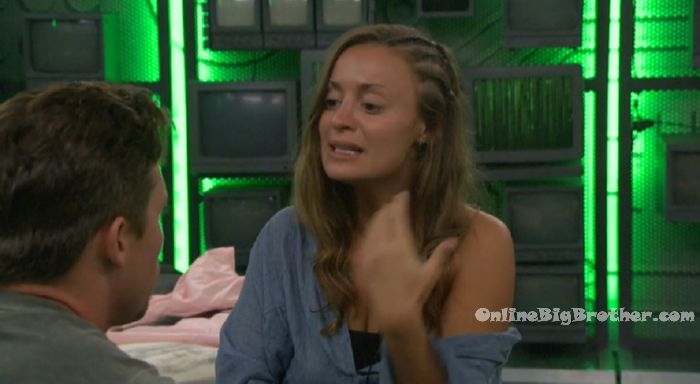 Brett – this wasn't even my plan.. my plan was Rockstar but he shot it down. Brett – I love how Scottie is sitting out there like a spineless f**k acting like this wasn't presented to him. He had every chance to justify it and defend it. I presented all this evidence to him. He didn't defend that you weren't doing any. I didn't even say names, he (Scottie) said the names first. You are one of the names he stated. I just love how he (Scottie) is acting like he is guilt free here. Second the kid gets close to anyone.. they go home (Steve and then Swag). Brett – the entire house said you wanted me to go home. Kaitlyn – the entire house?! Come on?! The entire house?! Brett – I am telling you it wasn't one person. Kaitlyn – so you trust what they're saying over me. Brett – it was the numbers. It didn't bite. Kaitlyn – I saw you for who you are. Its too early for you to do this to me. I would have never ever done this to you. I am sorry that you didn't feel that you could come to me. Brett – I don't know what you want me to say. On a personal level, I am sorry. I was cornered, that was it. Apparently I got just as played in this scenario. It didn't bite, it didn't stick. Kaitlyn – so lets say you stay in this house where does it leave you and I? Brett – I don't know. You made a pretty public display. I genuinely enjoy you as a person. I genuinely enjoy your friendship. kailyn – but game related.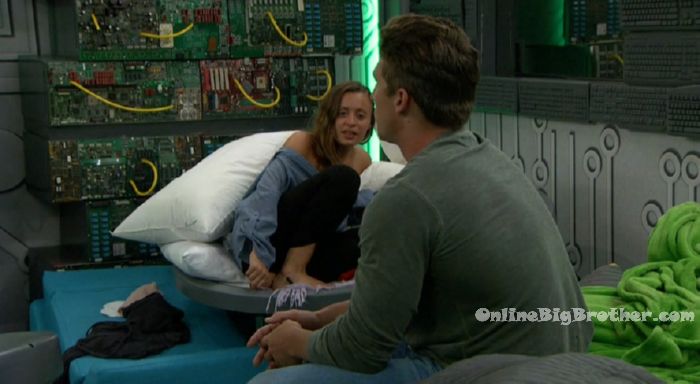 Brett – I've tried to work with you. You've stuck with the other side. Kaitlyn – me getting Swaggy out is sticking to the other side? Brett – you went right back to the other side, what do you mean? You went right back to the other side where Scottie is and guess who gets put on the block next week? Me! Kaitlyn – I went to the other side? What are you talking about? I can't be friends?! Brett – you clearly have his ear? You're right there. Kaitlyn – what side? Kaitlyn – I haven't spoken one word to him! Not one word. And we're going to go there?! Now like I was in his ear to put you guys up to right!? Brett – I don't know! I don't know what you're turning this into? Kaitlyn – I'm not turning it into anything. Its just sad when you meet someone and you genuinely think .. You know that I am incapable of being inauthentic. Do you have any idea how messed up this is going to make me?!
FLASHBACK and watch everything you missed: Live Feed 7 day FREE Trial!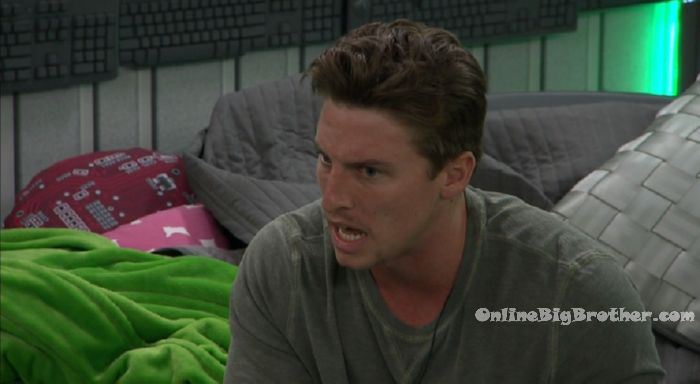 Kitchen. Winston and Tyler. Winston – the minute he drops that bomb, that would flip Scotties brain too. How funny is that. I almost wanted Brett to say it. What is the negative of him saying it? At that point everyone would know anything that comes out of her mouth is a lie. Its the one thing that just might save one of us. I don't know if he should drop it or not. It would cause chaos. If he said it and exposed her.. that might send her over the edge. Scottie isn't playing a great game. He will be out eventually too.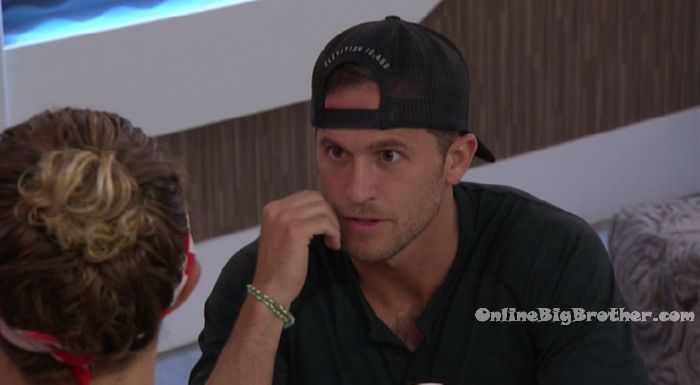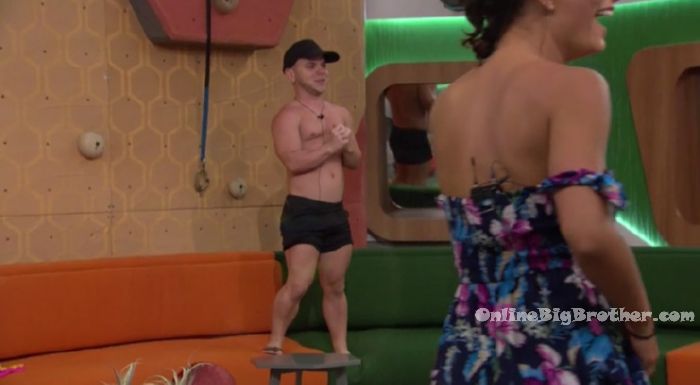 11pm JC comes out of the diary room and screams for Rockstar and Rachel to come to the living room!!! He tells them that POP tv has surprise for them in the storage room. In the storage room there is a happy birthday sign with baskets for both of them. They also have cake pops for all of them. Rachel and Rockstar – thank you POP TV! They all sign happy birthday to Rachel and Rockstar.
11:10pm Backyard. Rockstar, Kaitlyn and Tyler. Kaitlyn – I just had a one on one with him in the havenot room and I almost felt bad for him because literally the way he spoke to me .. he is going to get ripped. Rockstar – wait!? I don't understand? Kaitlyn – like America is going to be like .. A$$HOLE! I said, I thought you were my friend. He was like yeah I'm sorry. Tyler – what else did he say. Kaitlyn – that the WHOLE house was going up to him saying I was campaigning to get him out.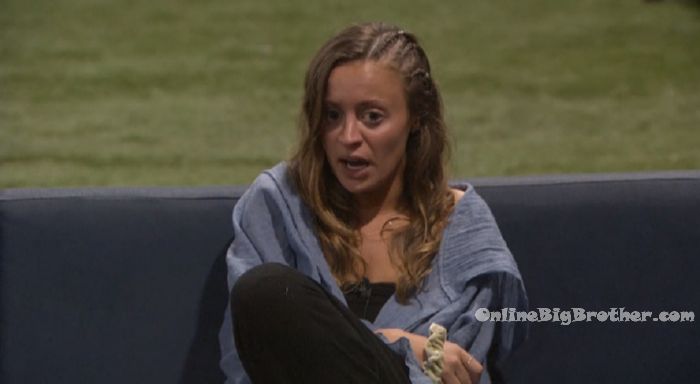 11:15pm – 11:30pm Havenot room. Rachel, Angela, Brett and Winston. Brett tells Winston about his conversation with Kaitlyn. Winston – you didn't think about dangling the carrot about Sam? Hey also I know you were the seventh flip vote. You can say I haven't told anyone yet. Dangle that carrot. You can drop it at the veto. 100P! Brett – you think I want to be friends with you? You acted like a child. I was approached by multiple people. Like f**k it! Rachel – she is fake. Its for the show. Is Scottie straight!? Winston – don't even go personal. Its too easy to put that kid down.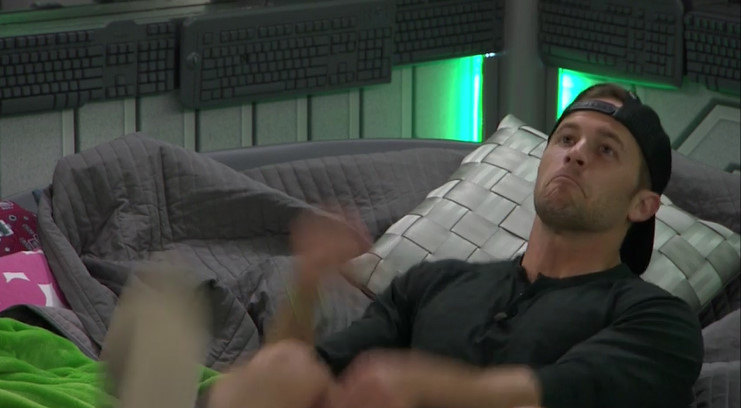 12:15am – 12:35am Backyard. Kaitlyn, Scottie and Fes. Kaitlyn is rehashing the events of the night and her conversation with Brett. Kaitlyn – not in f**king 2018 am I going to allow the world to see me being walked over and being spoken about in that way. Sorry NO! That is a disservice to the world! Fes – yes, take your stand.. but just so you know this is going to happen every week. Kaitlyn – this is a miracle. A miracle is not me winning 500K. A miracle is a shift in perception. And my perception is lets stand up for yourself. I am living my purpose by doing this. If someone does wrong by me then I am allowed.. Fes – but you want to go far in this game? Kaitlyn – when I sent home Swaggy I was like the sides are broken.. F**K that! Literally F**K that! F**K them! It is game on! I have fire and lava coming out of my a$$hole! Fes – as long as its not a luck draw.. I will win the HOH. Kaitlyn – who are you going to put up? Fes – no idea. Kaitlyn – Are you f**King kidding me?! You're not going to put up the other one? Fes – and who else? Kaitlyn – Angela? One of you f**king wh*res have to win HOH next week!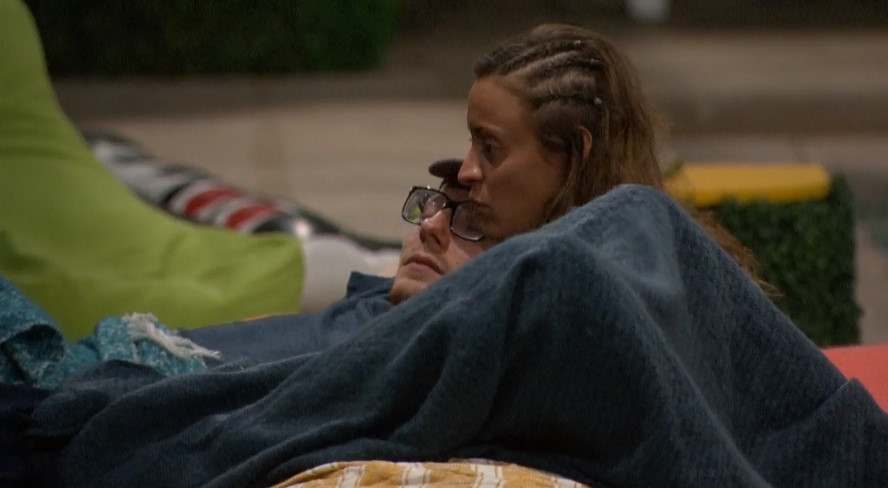 12:43am – 12:50am Kaitlyn & Winston. Kaitlyn – I kept you here last week and I feel like an idiot, I should have kept Swaggy. Winston – did I go behind your back and do anything like what Swaggy did? Kaitlyn – what you just said was worse. Winston – you weren't the only name thrown out. You have to separate game from personal. Kaitlyn – its called a loyal game. I gave you my word. Winston – You talk loyal .. What did you do week one? Kaitlyn – they all know that I flipped. Winston – so why are you talking about a loyal game when you flipped on them week 1. Kaitlyn – because if I didn't, Sam would have used her power and the noms would have switched. Winston – so within your own game there are lies. That is part of this game. Its not personal, its part of this game. kaitlyn – okay, just know whoever the f**k was telling Brett I was gunning for him… You're now staying this week because of all of this. Winston – I'm sorry for all of this. Kaitlyn – alright good night and good luck.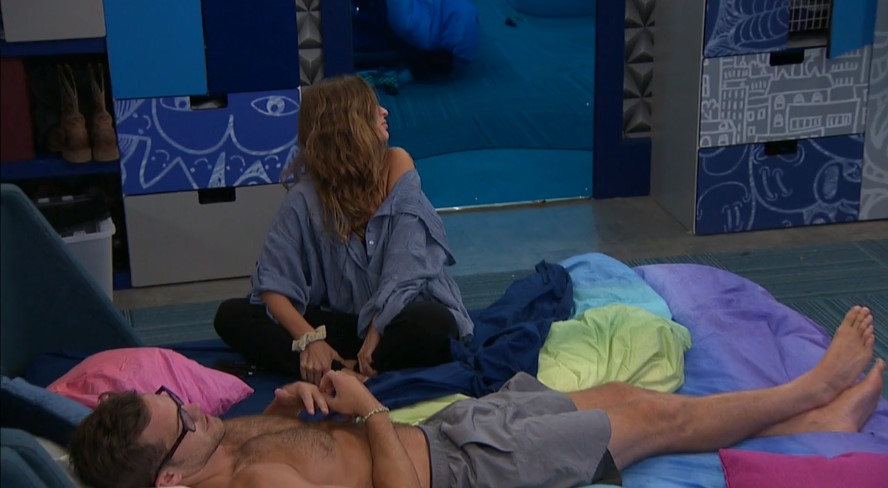 1:05am JC and Rachel in the HOH room. Rachel – f**king Winston and I as like does he (Brett) actually like like me? Like would be like like me? And Winston was like I'm his friend, I know that he would be. It just this weird awkward situation we're in with the house and like you two clearly have a really strong chemistry with each other. JC – you're not going to f**k on tv? Rachel – I'm not trying to do that with him here. I just think he is incredibly attractive and I am attracted to him. Honestly, I don't ever check out guys but for some reason there is just something about him. I want to tell you something under the covers. Rachel – its his personality too. JC – really that's what turns me off. Rachel – I love his personality. JC – really yuck! Rachel – I always get nervous with him when he tries to have serious conversations with me. JC – I don't think he is trying to f**k. Rachel – I'm not either. JC – well right now you have a big advantage because he literally hates all the girls. The only other was are Angela and Sam. Rachel – if Fes wins HOH I am already locked and loaded to get him to put Rachel on the block.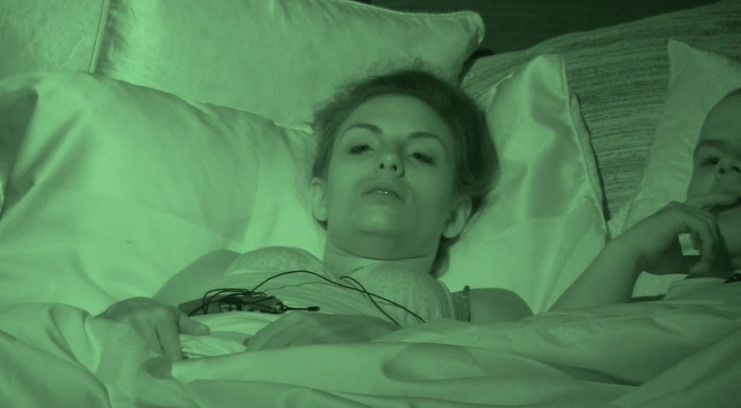 1am – 1:25am Kaitlyn whispering to Haleigh about the events of the night recounting all her fights/conversations with the bros.
1:27am – 1:43am Big Brother blocks the feeds..
3:45am The live feeds are still blocked..
4:10am The feeds return to Fes taking a shower and everyone else asleep. He then goes to sit in the lounge room and heads to bed.
4:25am All the house guests are sleeping..
For all you folks that need a VPN I use this one
Rank the houseguests!
Easiest way to Rank the house guests use link below