We are in the final stretches of Big Brother 23 after more or less 7 predictable weeks we might have ONE week coming up that is "expect the unexpected". Seriously though when was the last time this show was unexpected? This is how the week went down. Tiffany went to win the Head of household competition and nominated Xavier and Alyssa. Alyssa was her target. Alyssa won the POwer of veto and used it on herself. Tiffany nominated Claire in her place. Claire is going to be evicted tonight. If Alyssa doesn't win HOH or Veto I would expect her to leave tonight as well.
Results from the Double Eviction
Kyland votes to evict Claire
BIGD votes to evict Claire
Hannah votes to evict Xavier
Azah votes to evict Claire
Alyssa votes to evict Claire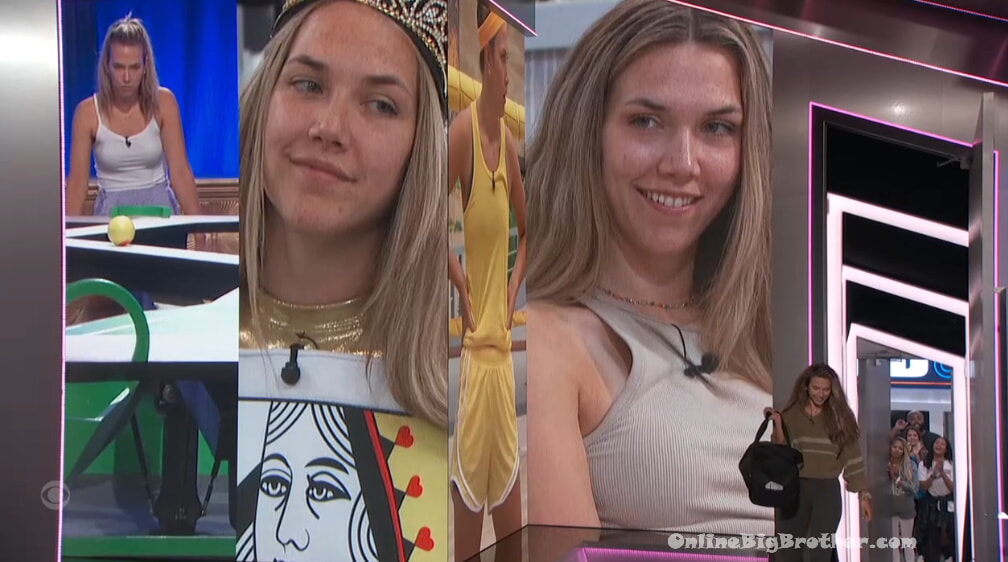 Claire is evicted.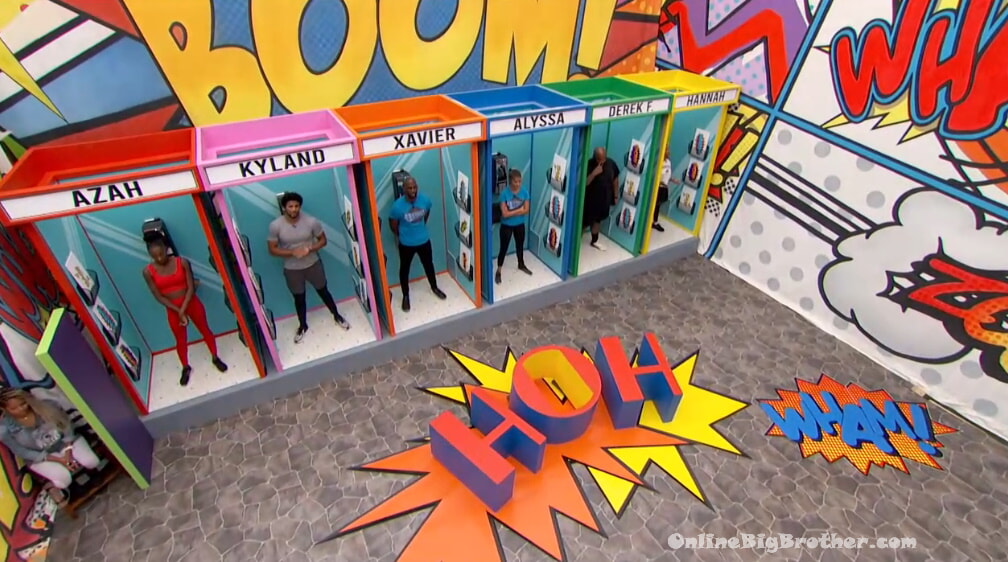 Head of Household Competition is called "Crash Boom Pow". All competitions this week will be BB Comic themed
The winner of First HOH is Hannah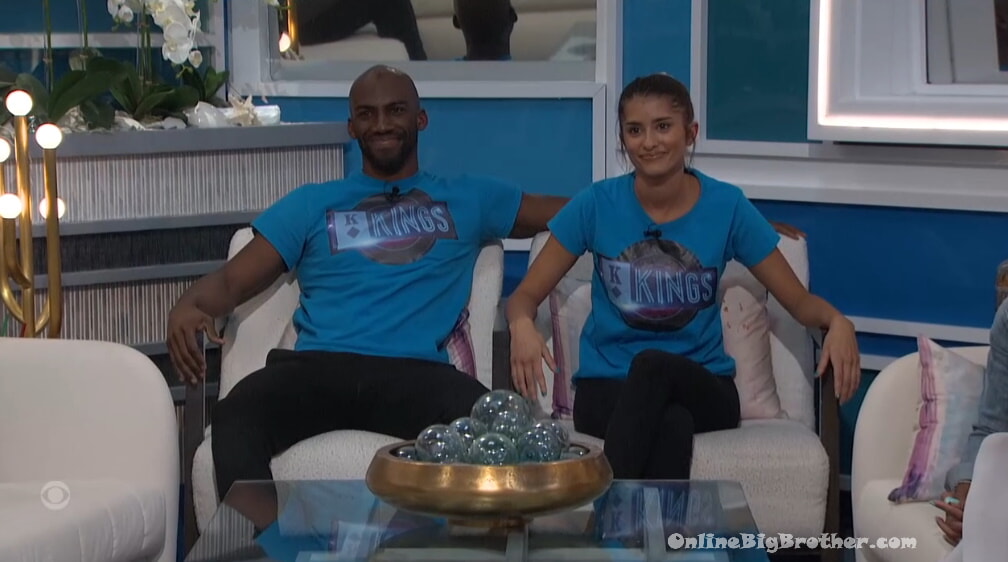 Nominations are: Alyssa and Xavier
Everyone is playing in the veto beside Kyland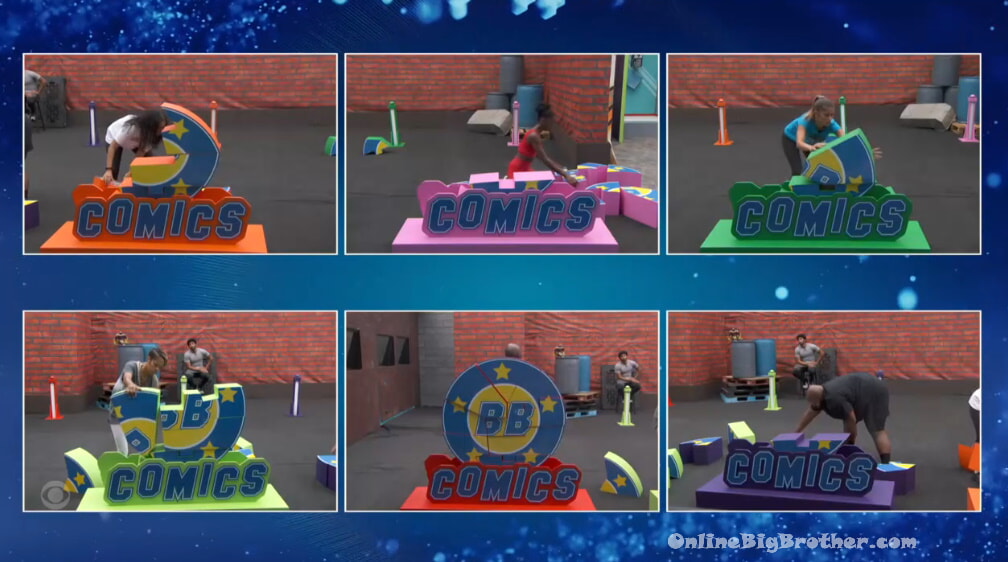 The power of veto winner is: Xavier

Veto ceremony results: Xavier uses the power of veto on himself
Nominations are: Kyland and Alyssa
Azah votes to evict Alyssa
Xavier votes to evict Ky
Tiffany votes to evict Alyssa
DF votes to evict Alyssa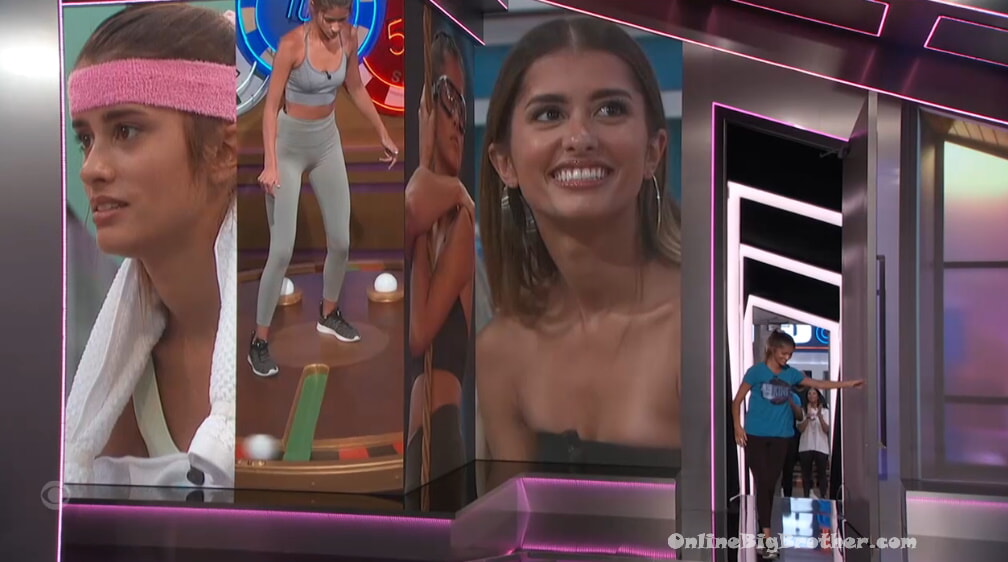 The second evicted houseguest is: Alyssa
The next Head of household competition will be played tonight. The OBB boys will be up so check back for the spoilers.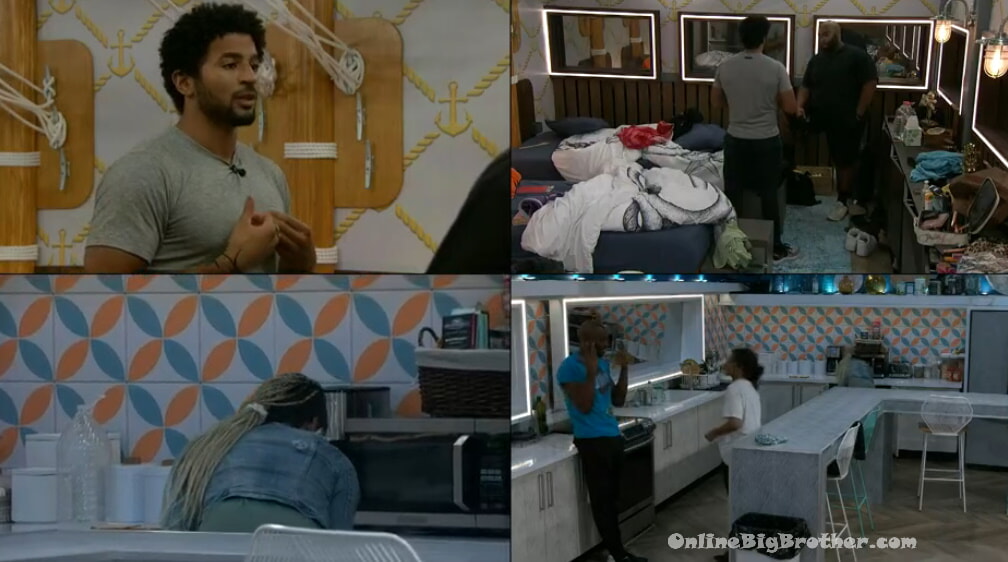 6:08 pm Feeds return
Hannah apologizes to X for putting him up.
Tiffany says Kyland is pissed off at her.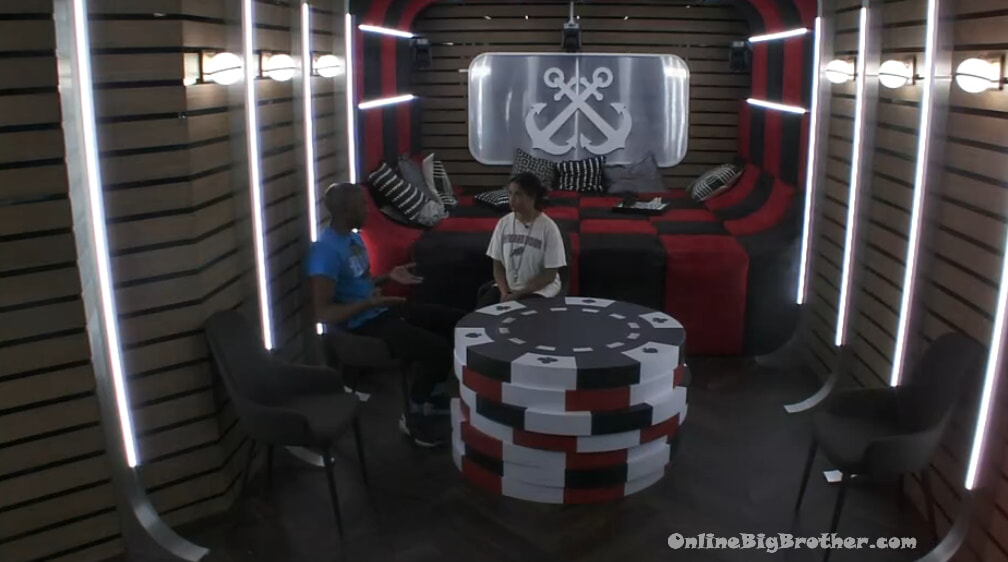 6:13 pm Hannah apologizing again to Xavier.
Xavier says it's no problem "Don't worry about Ky"
Xavier – he was acting real scary.. I was like dog..
Xavier tells her he hopes she's not doing any damage control she did what needed to be done.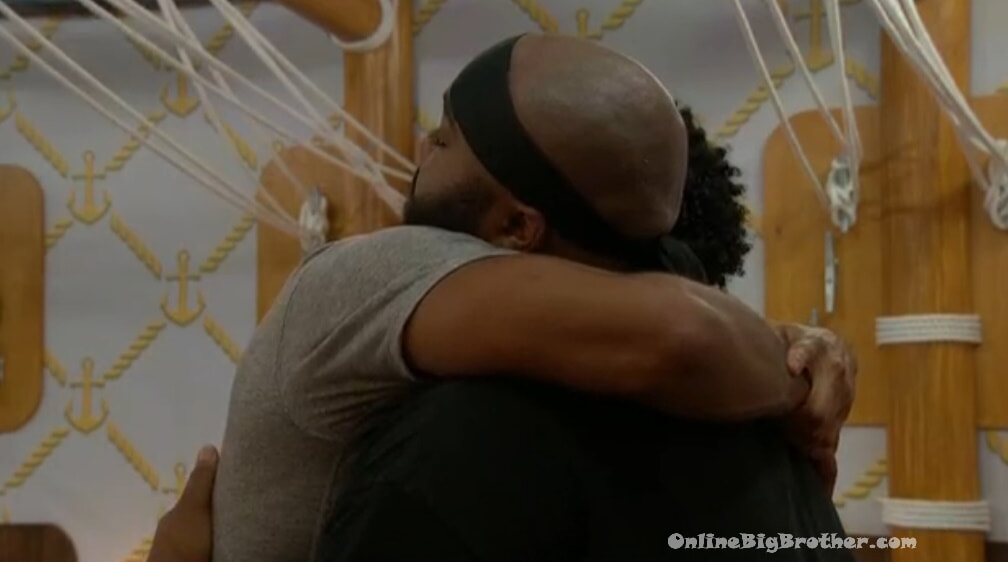 6:16 pm Kyland and BIGD hug it out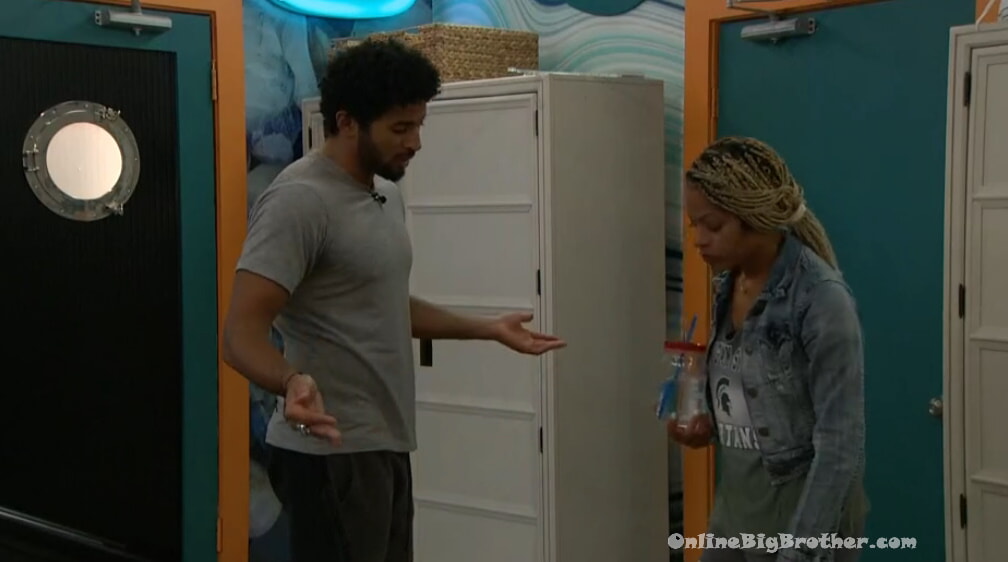 6:21 pm Kyland and Tiffany
talking about the Double
Tiffany – it happened so fast
Tiffany says she told Hannah no. Don't nominate Ky. "I don't want him to go"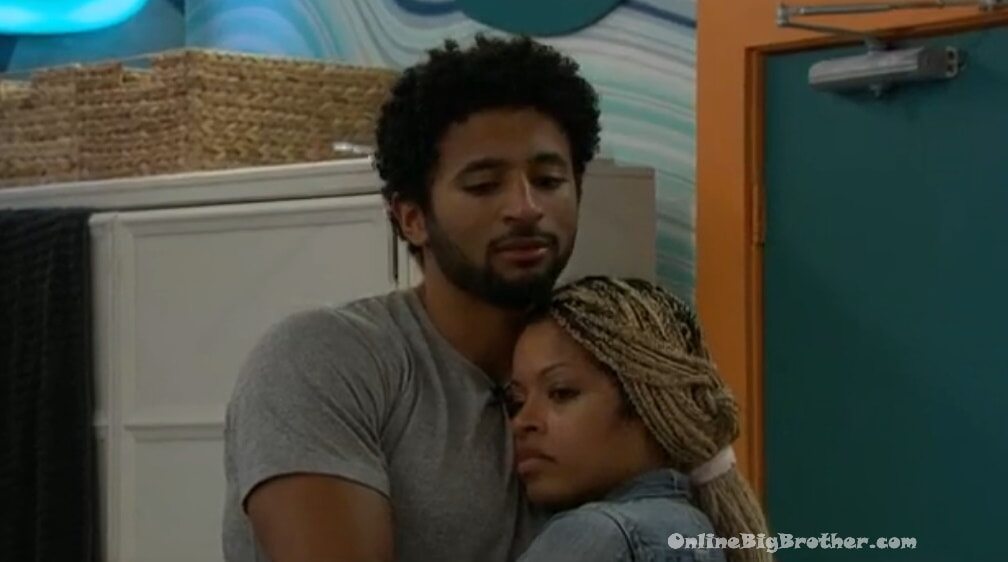 Kyland tells her he's fine "I am good now" they hug. Tiffany is happy. "Can you win this HOH if I don't"
Hannah is running around doing one on ones "I never got a chance to do my one on ones"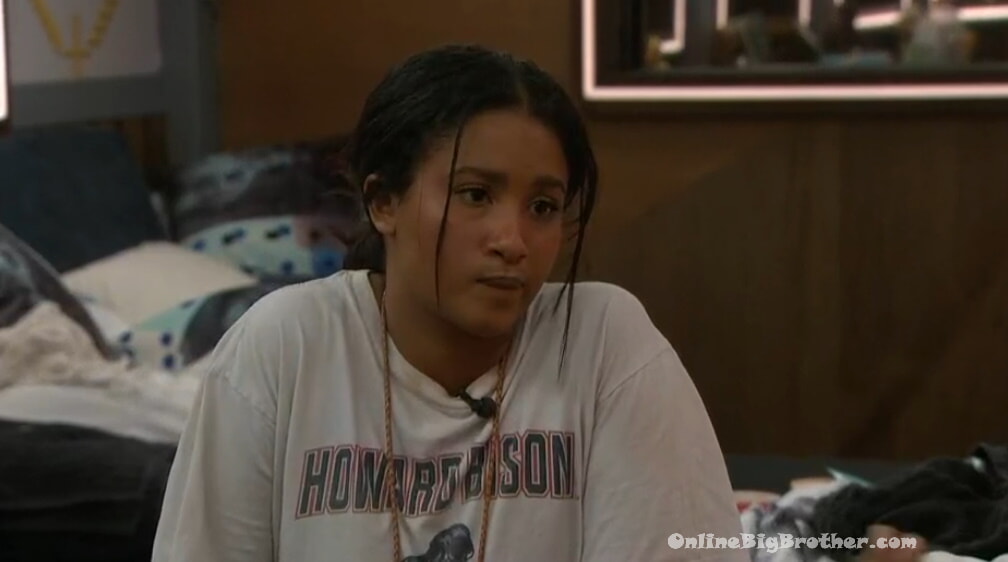 6:50 pm Hannah and DF
DF says he's gunning for the HOH.
DF – Azah's going for Ky, I'm going for Tiff, You're going for Ky, I don't know what Tiff is doing going for Ky or X.
Hanna – Tiff is struggling right now
DF – if not she's coming for me
Hannah – I don't think that's the case BIGD. From my conversations, nobody is looking at you right now
Hannah – if I win HOH am I going up as a pawn
Df – YES, You know that. Dont' worry about it If Tiffany won veto I'm throwing Kylands a$$ up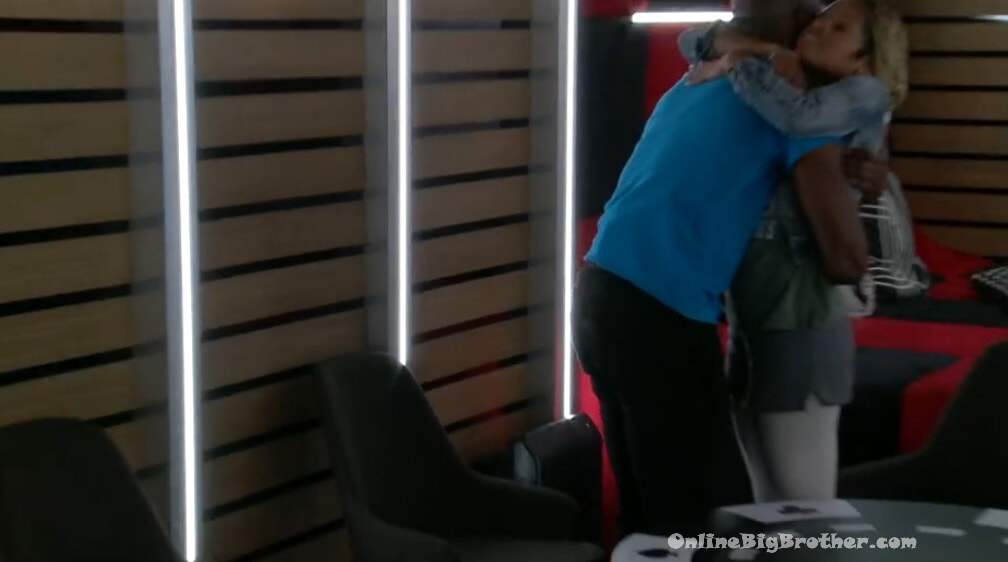 6:45 pm Tiffany and Xavier
Tiff – I'm very proud I think America's very proud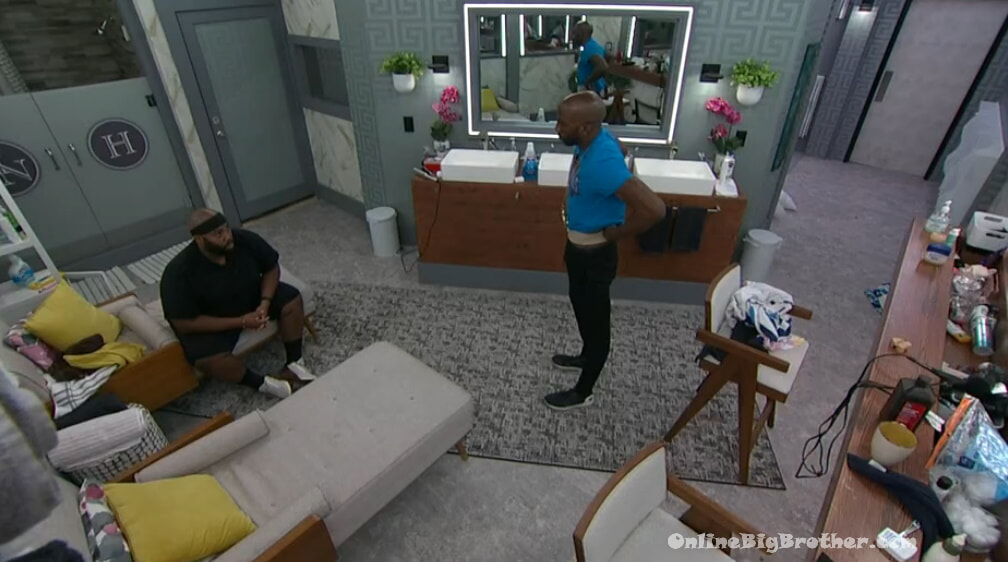 6:46 pm DF and X
DF – I still want Tiffany out cause I don't want to play with her. I don't want her to last longer. I'm praying I can win this if it's something you can throw to me throw it to me.
X – okay
DF – unless you want it badly. I'm going to take the shot. I'm putting Tiffany and Hannah on the block.
DF – Hannah comes down then I'm going put up Ky. We should have the votes to Keep Ky
X – Probably
DF – I'm going to try my best
DF – I want Tiffany to go home because of what she said and I don't want to lose that focus
DF says he doesn't trust but wants him around this week "After Tiffany, we take out Ky"
Xavier – I agree
Xavier says he might throw both Tiff and Ky on the block. "If nominations stay the same let the cookout decide"
Df – ok if you want to do that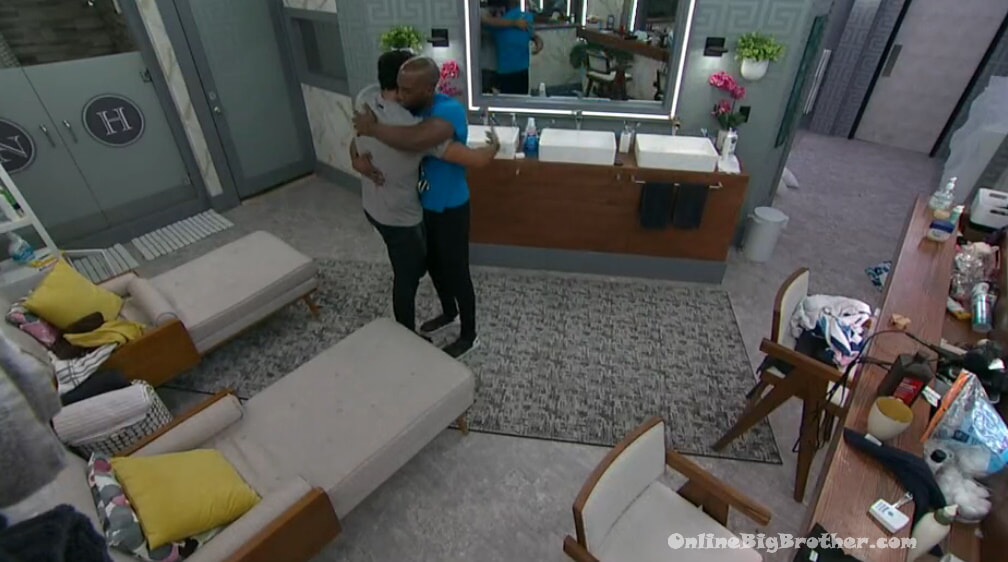 6:50 pm Xavier
X – I want this HOH cause at this point I'm competing there's no more throwing sh1t. I've been waiting to do all damn summer.
Kyland joins him they hug