HOH: Tiffany
HAVENOTS: BIGD, Alyssa and Claire
Nominations: Alyssa Claire and Xavier
Power of Veto Players: Xavier, Alyssa, Tiffany, Hannah, Azah, BIGD | Host : Claire
Power of Veto: Alyssa
Power of Veto Ceremony: Alyssa used the power of veto on herself. Claire was nominated in her place.
Big Brother 23 Houseguest Rankings – – RANK THE HOUSEGUESTS –
View the previous day ranks on the – Ranking Grid
Big Brother Spoilers – Claire is going to be evicted.

12:44 pm Houseguest packing up their stuff.
Tiffany comments on X packing "this is the neatest man I've ever met in my life. I am jealous"
X – I hate it when things are unorganized.
Tiff – when this is over you are going to met Christian and tell him this is what a man does it's not just your mom.. (LOL, Christian is her son)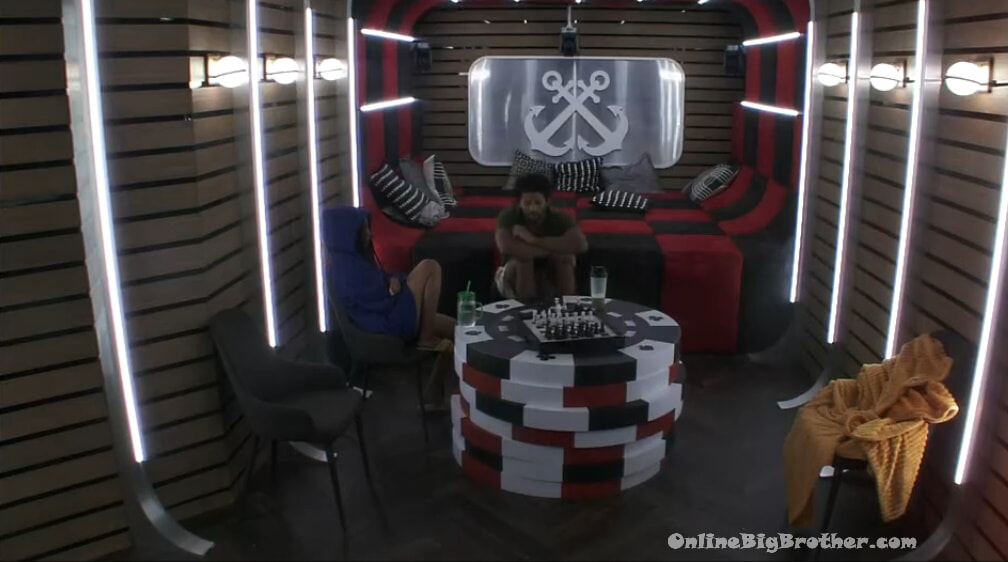 12:45 pm Ky and Hannah studying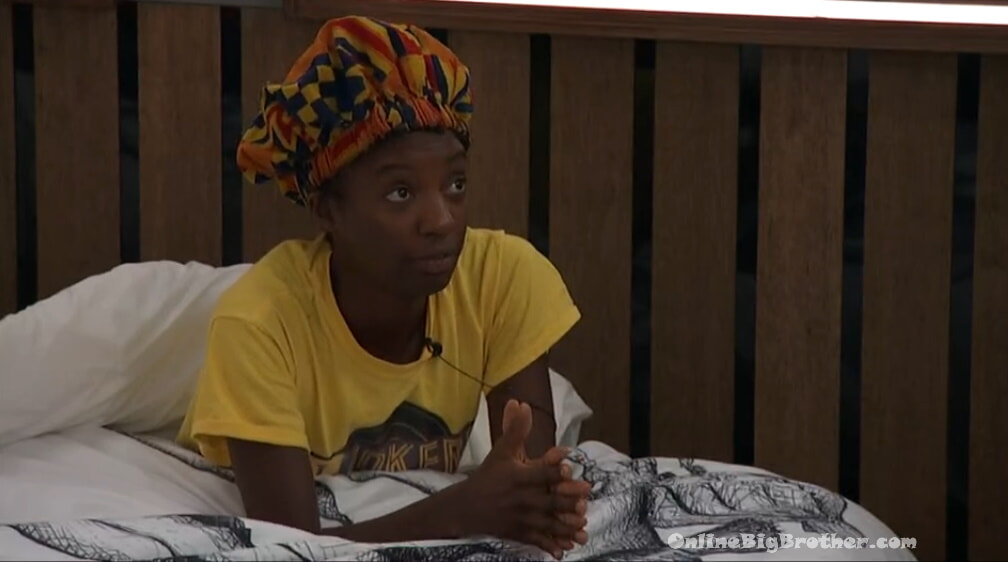 12:46 pm X and Azah
Azah – I'm thinking Ky and Alyssa if Alyssa comes off I put up tiffany.
Azah – if I'm not sure about that I was considering putting you up first with Alyssa and then switching Alyssa with Ky because I know you would say between Alyssa and BIGD
X – I'm not as convinced. Tiffany thinks I have reason to come after her and that paranoia will vote me out over Ky
Azah – I'm not counting their votes. Alyssa.. BIGD for KY I break it you stay.
Azah – I am always going to respect you opinion and how you feel
X – put up Ky and Tiffany and we can decide which one.
X – I know that is how BIGD feels he would rather choose between them two. I don't want to sit on the block during eviction time AGAIN. I'll let you do whatever you feel is best"
Azah – ok
X – I'm playing for the veto regardless if I'm on the block or not.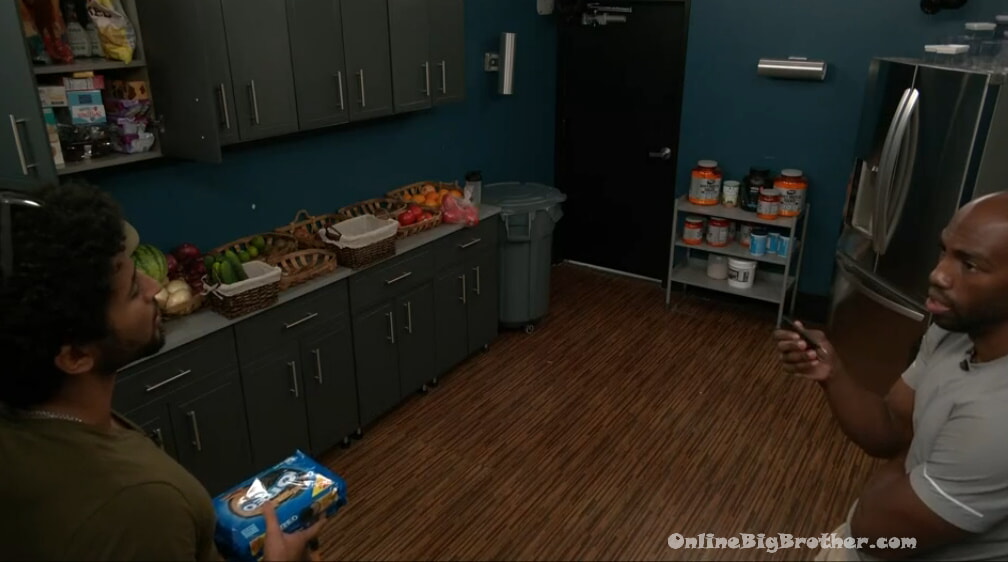 1:02 pm Ky and X
Talking about who Alyssa would put up if she won the HOH. X says he told her Tiffany and Hannah if she wants Tiffany out then Hannah will be a vote for Tiffany.
Ky – maybe she's looking at hannah as her number 2
Ky thinks he'll go up and wants to make sure he has the votes against Tiff.
X – if Tiff comes down it'll probably be Azah or Hannah
Ky – don't you think Azah or BIGD
X – Azah and Hannah
Ky – do you have a preference for 6 or 5 (HOH)
X – I'm going for 6
Ky – I'm also going for 6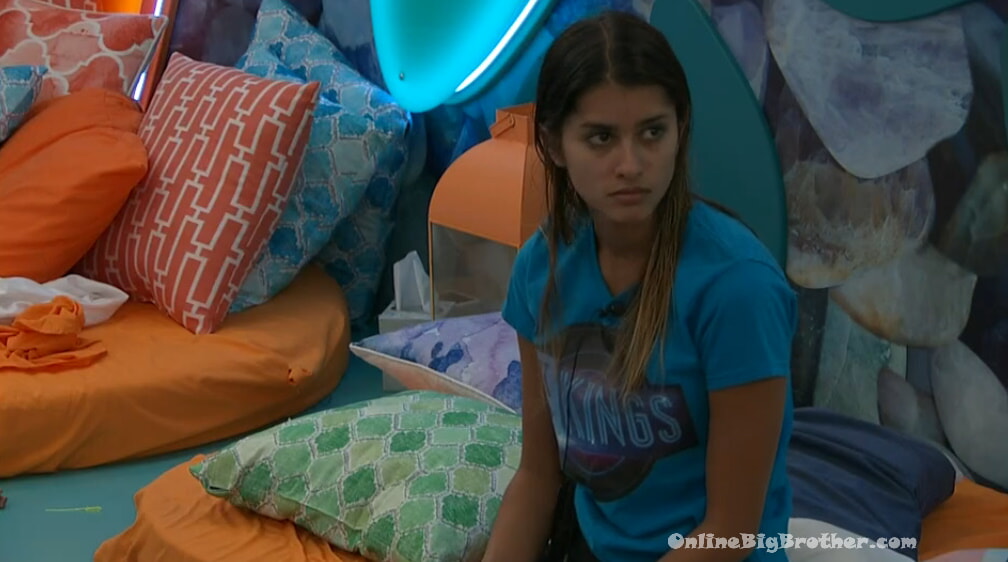 1:10 pm X and Alyssa
Alyssa – if one of them win veto. If Tiff and Ky are on the block and one of them wins Veto I don't feel comfortable with Hannah next to Ky
X – I agree
Alyssa – BIGD next to ky
X – people have already tried to flip the vote on BIGD before
Alyssa – you, Hannah, and me will vote the same. If Ky wins Veto Hannah next to Tiff. Tiff goes home because BIOGD wants to take her out. If it's ky on teh block I don't trust Hannah up. BIGD won't vote out Ky he won't even put him on the block.
X – ok
Alyssa – Tiff, and Ky. If Ky comes down Hannah if Tiff comes down BIGD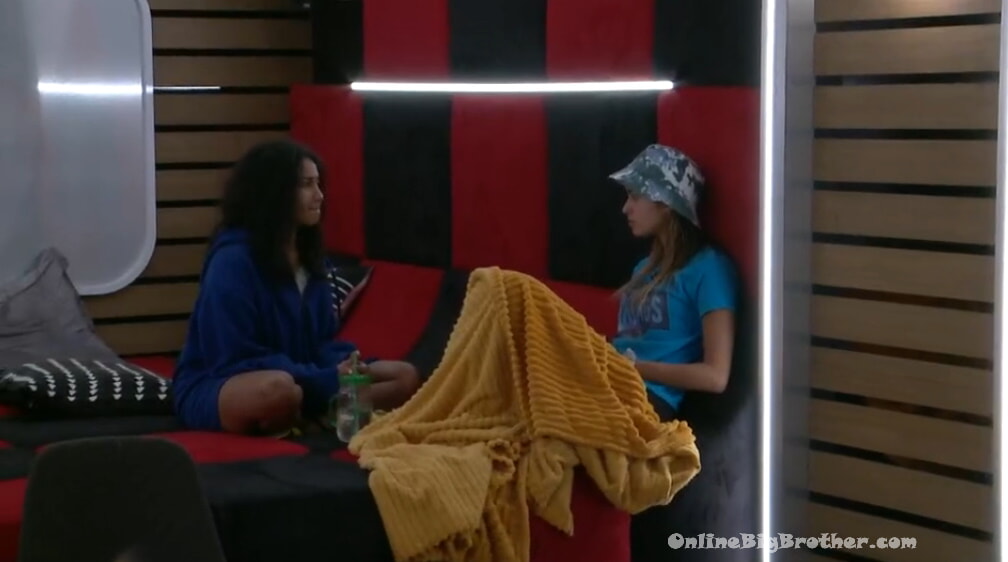 1:20 pm Alyssa and Hannah
Alyssa says she doesn't want to put Hannah next to Ky.
Alyssa – X is onboard
Alyssa – I know you have the votes next to Tiff I don't know what the votes are next to KY.. Me, X and BIGD would vote out Tiff over you.
They talk about BIGD and Azah going on the block. Alyssa sees the "victoria thing" She would send BIGD home. They agree they can trust Azah more.
Alyssa says Hannah os good with Azah she'll likely go after Kyland.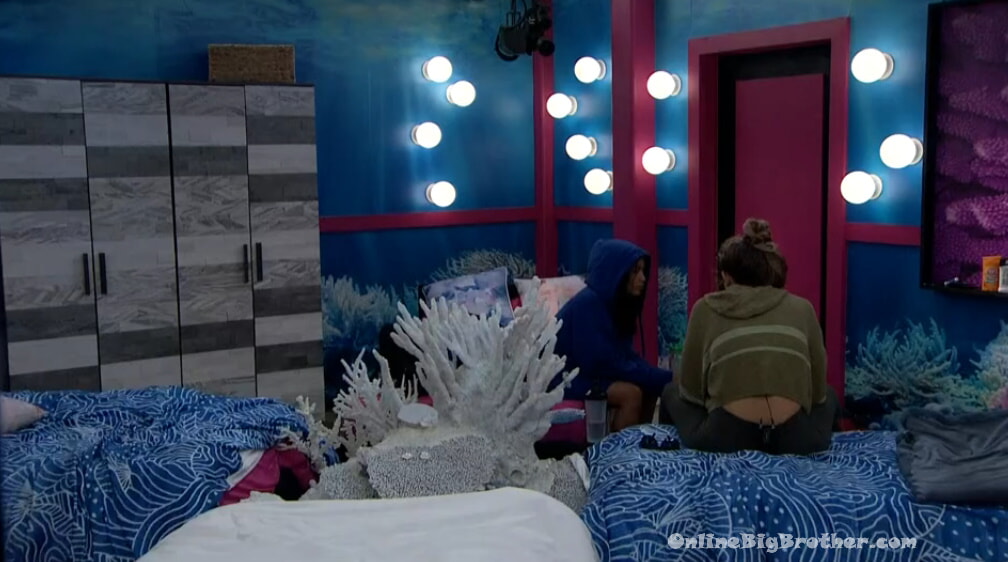 2:16 pm Claire, BIGD and Azah
Claire says if anyone sits next to X in the end they will win. Claire adds that Alyssa and X can just keep winning competitions, "He wins it no matter what"
BIGD – ok ok I respect that.
BIGD – I feel like you have Azah, I feel like you have Hannah and I feel like you have Kyland. I am the only one that doesn't know.
BIGD says he's nervous about voting X out because then Alyssa will come after him because he also voted Christian.
Claire offers to get into a fight with Alyssa to make sure Alyssa is targeting her.
BIGD laughs tells her not to do that.
2:30 pm feeds on pound puppies