HOH:
HAVENOTS:
Nominations:
Power of Veto Players:
Power of Veto:
Power of Veto Ceremony:
Big Brother 23 Houseguest Rankings – – RANK THE HOUSEGUESTS –
View the previous day ranks on the – Ranking Grid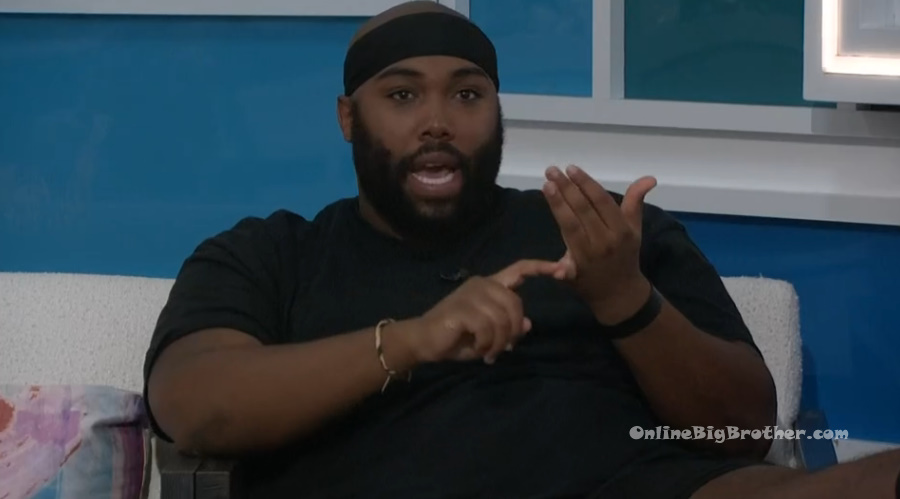 7:05pm Living Room – Tiffany, Big D, Xavier
Tiffany – Dang Claire! Big D – I wonder what Alyssa is doing? Hot! Tiff – I will say this, girl ain't say nothing to me after she won the veto. She ain't have one conversation game related to me since veto. I was like COOL! Big D – but she was hot! I felt it! Claire made it clear! Claire said I am going to jury and f**king up jury! Claire showed her true New Your colours. I knew it was always there! I f**king knew it! I f**king knew it! Talking about when I go to jury.. I am like Damn! Not threatening us when you didn't even get to jury yet! Not threaten all of us at the last second. Tiff – Claire was like I don't want no hugs! I don't want no goodbyes. Big D – I will hug you guys on finale night. Even if I go to jury, I ain't hugging you. She took it personal. I said don't take it personal! Its a game! I say it in all my goodbye messages. Do not take it personal!! Nothing was promised to us except a bed, food,… Big Brother switches the feeds. Tiff – find time to talk.. you ain't say sh*t to me since Saturday! Big D – She went straight New York and I loved it!!
7:20pm Kitchen – Azah, KY, Tiff, Xavier and Hannah are talking about the Cookout and how the other evicted house guest and how some of them suspected there was a secret alliance. Tiff reveals that she was the other rogue vote week one. Ky goes nuts – IT WAS TIFF, IT WAS TIFF!!! SHE IS NUMBER TWO! I AM SO MAD! DAMN!! Tiff – I was going to wait till finale to tell y'all. Hannah – not one person suspected you! Ky – well done!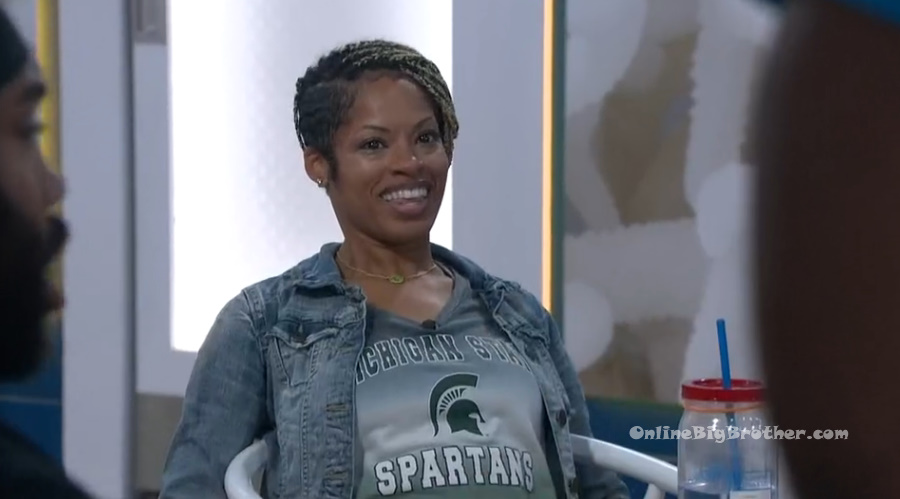 7:35pm Bedroom. Hannah and Tiffany.
Tiffany pretends that Hannah wins the next HOH and puts the key on her and says Congratulations on winning HOH! Hannah – we just need to keep passing it back and forth. (Winning HOHs) Hannah – X and I did what we had to do. We really.. everyone pulled through! Tiff – you did a great job. Hannah – this is crazy we have 20 days left in this house. Tiff – not all of us do. Hopefully you and I do. Tiff – Big D already won $7500. Hannah – he can do a lot with that money .. and the rest of us can do a lot with the money that we shall receive if he goes home this week. There is no point in backdooring anyone at this point in the game ..everyone is competing in the veto at this point.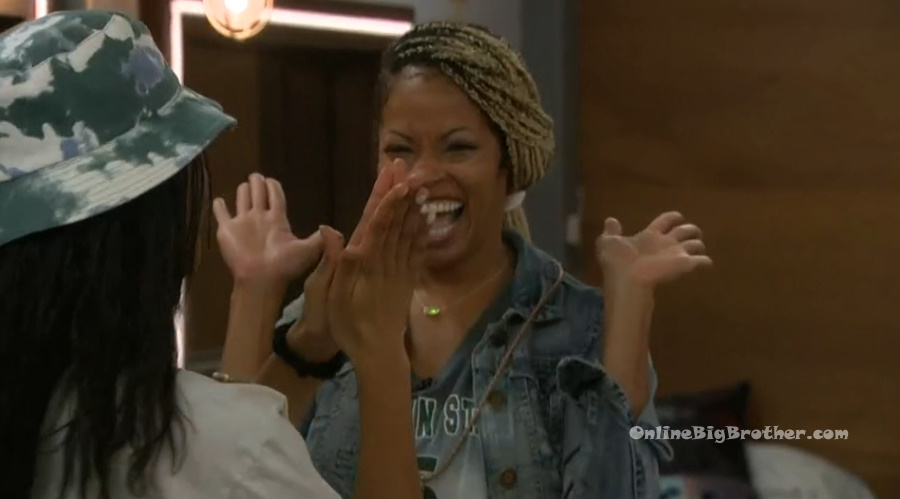 7:45pm – 8pm Kitchen – Azah and KY
Ky – are still good … are you still good to not take shots? Azah – Mmmmhmmm. Ky – thank you! I appreciate that. I am as well. I feel good. I think its wild to think that there is a competition tonight.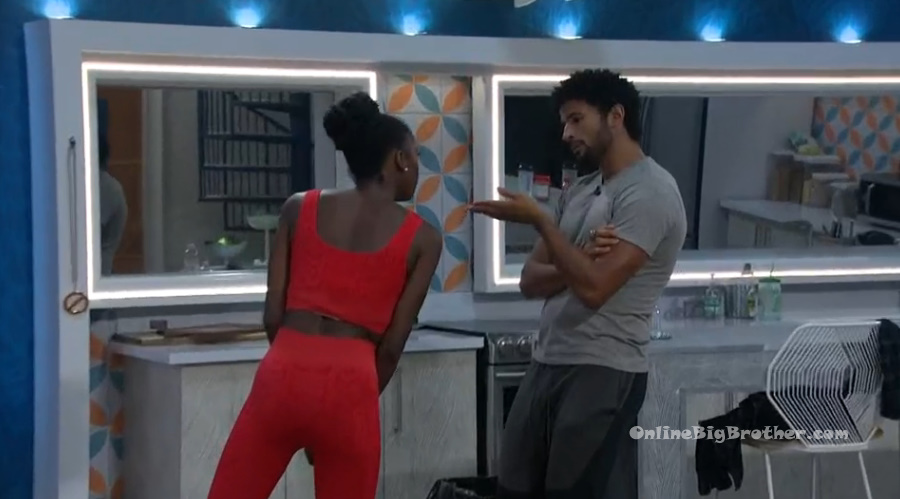 8:05pm Big Brother blocks the feeds..
9:20pm Still blocked..
9:52pm Nothing yet.
Show your support 🙂 Without your support this site and these spoilers wouldn't be possible.
Please consider a donation to keep the madness going.