Week five wasn't the most exciting but it did offer us some interesting tidbits. The leftovers can crack at any minute. All we need is the right mix of Head of Household and Veto wins. We now have one full-blown showmance and one fauxmance. After so many weeks of Leftover dominance, we need a shake-up to avoid suck.
Michael won the Head of Household and nominated Terrance, Monte, and Joe. The plan with the leftovers was to get the veto played and to evict Daniel. However, if Daniel won the veto Monte would have been in serious danger. As luck would have it Daniel and Kyle were not selected to play in the veto. Michael and Brittany go on to win the Power of Veto. Micheal now has won 5 competitions. The entire non-leftovers side of the house pressured Michael to not use the veto saying this is a perfect time to get out a very strong player in the game. Michael stays true to the leftovers and uses the veto to nominate Kyle and Daniel. The target is Daniel of course. At this point the campaigning is light. Daniel accepts he's going to be sent packing so proceeds to warn Alyssa, Terrance, and their ilk of the 7 persona alliance in the house. Lists the members of the leftovers.
Tonight Daniel will be evicted and the festie bestie The Head of Household competition will be THE WALL endurance and we're being told it is on the feeds. Subscribe here for a free trial Paramount+

Lock your ranks in before midnight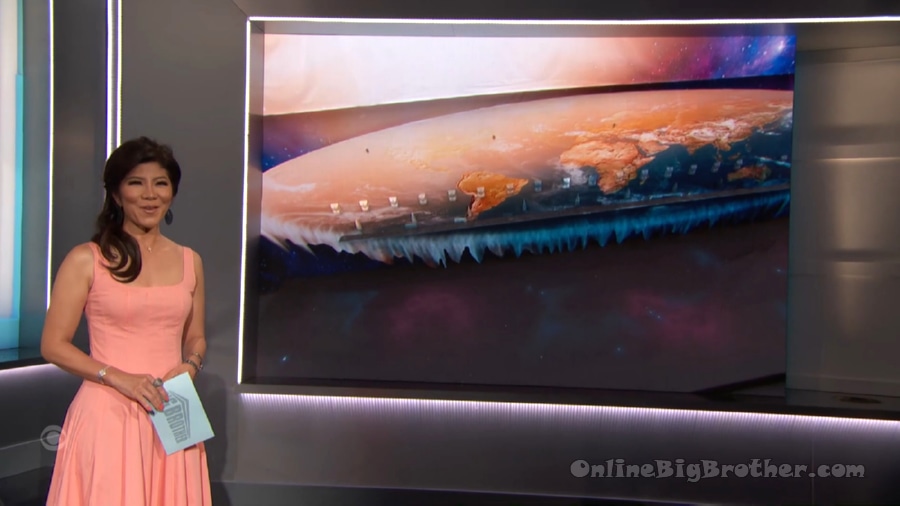 Daniel calls them all clowns. Reminds them Michael has won 5 competitions says a super fan of big brother doesn't miss an opportunity to take out Monte it's obvious they re working together.
Monte votes to evict Daniel
Brittany votes to evict Daniel
Turner votes to evict Daniel
Alyssa votes to evict Daniel
Taylor votes to evict Daniel
Indy votes to evict Daniel
Jasmine votes to evict Daniel
Joe votes to evict Daniel
Terrance votes to evict Kyle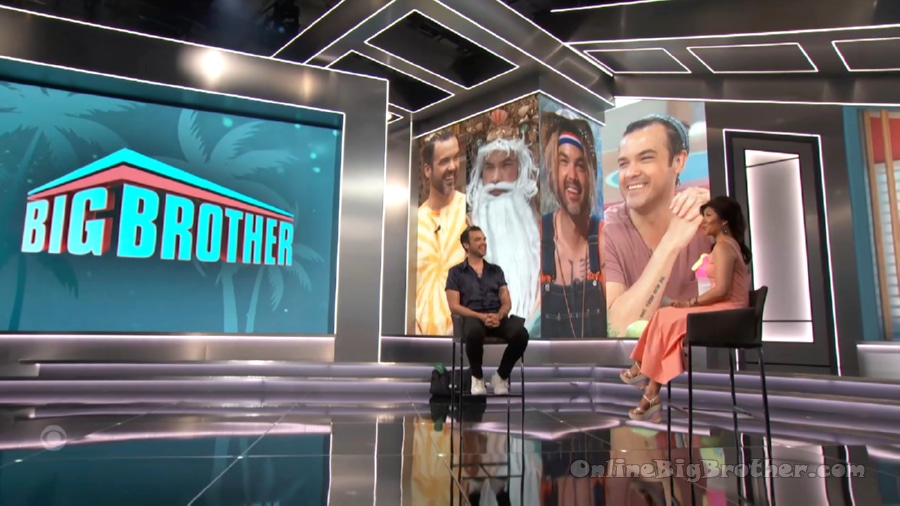 Daniel is evicted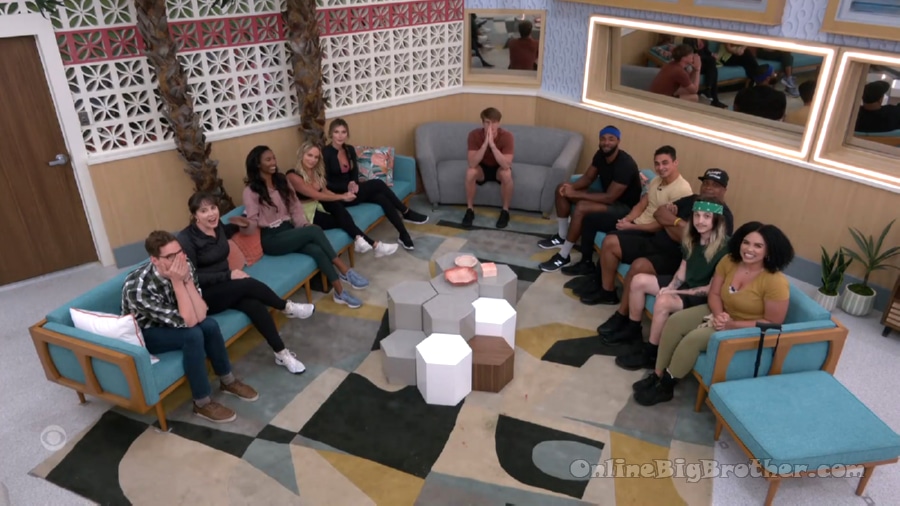 Julie tells them the festie bestie twist is over.
Julie – You have all now at least made it to Jury.
Julie – tonight another Big BNrother classic awaits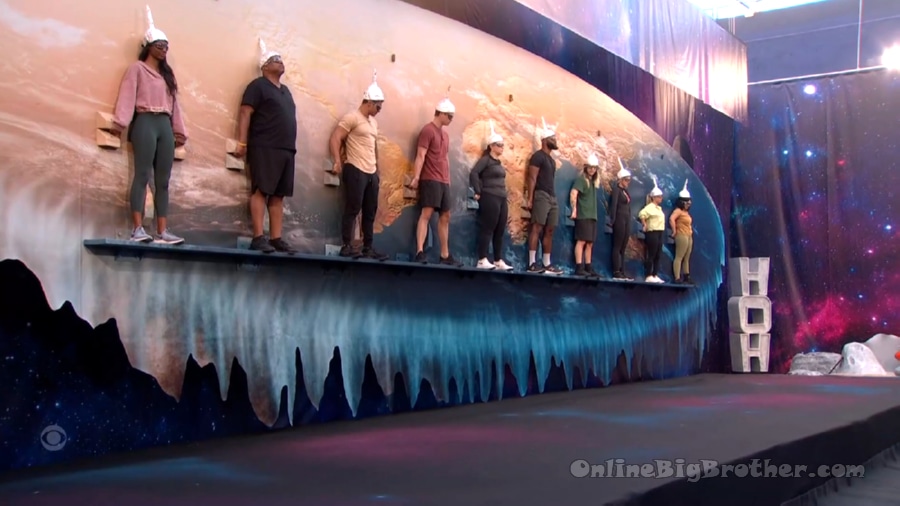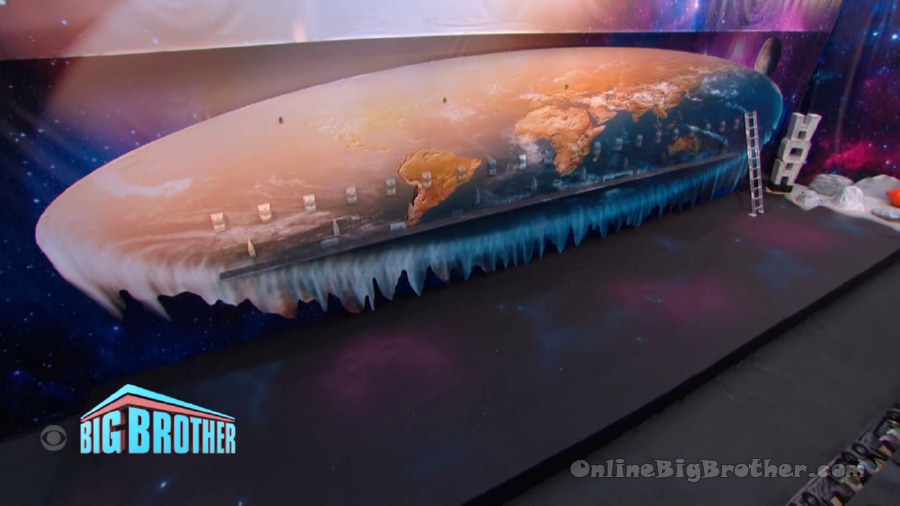 Catch the comp on teh feeds..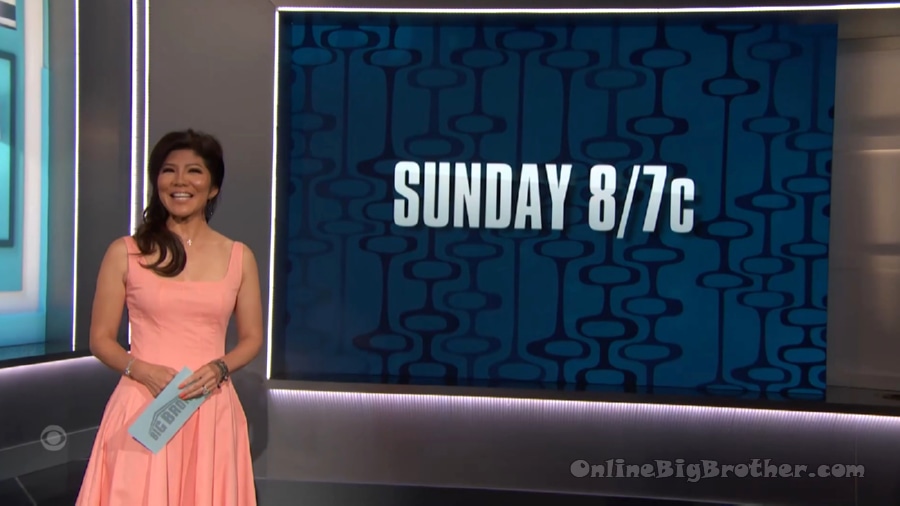 Next Thursday the game will "completely change as the house splits into two groups these two groups will have no interaction in Big Brother first two separate games will take place ending with a double eviction"