Daniel was evicted and the festie Bestie twist is over. Catch the Head of Household Competition on the live feeds
The Head of household is classic Wall endurance. called "Conspiracy Fest"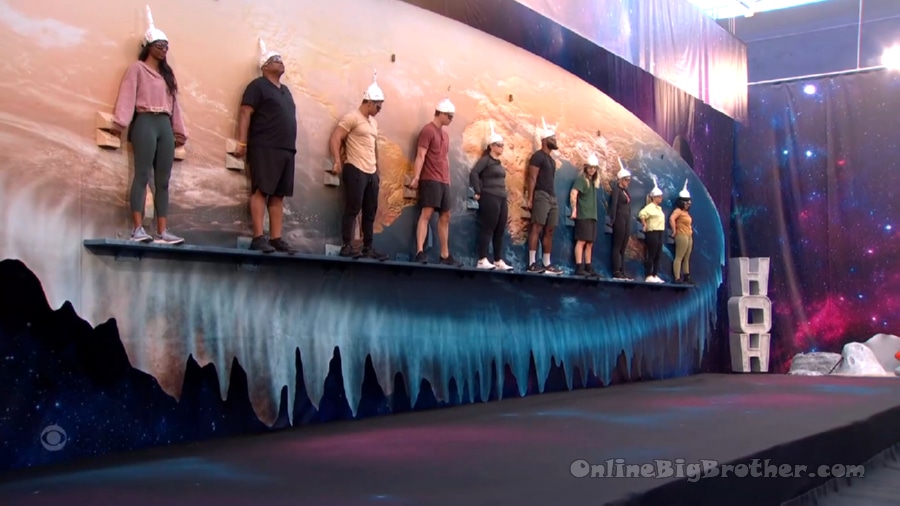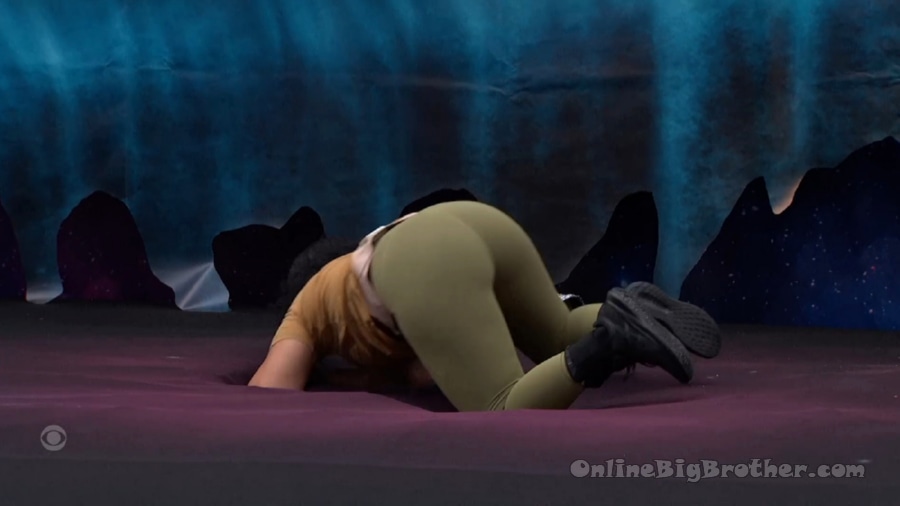 7:00 pm After seconds on the wall Jasmine collapses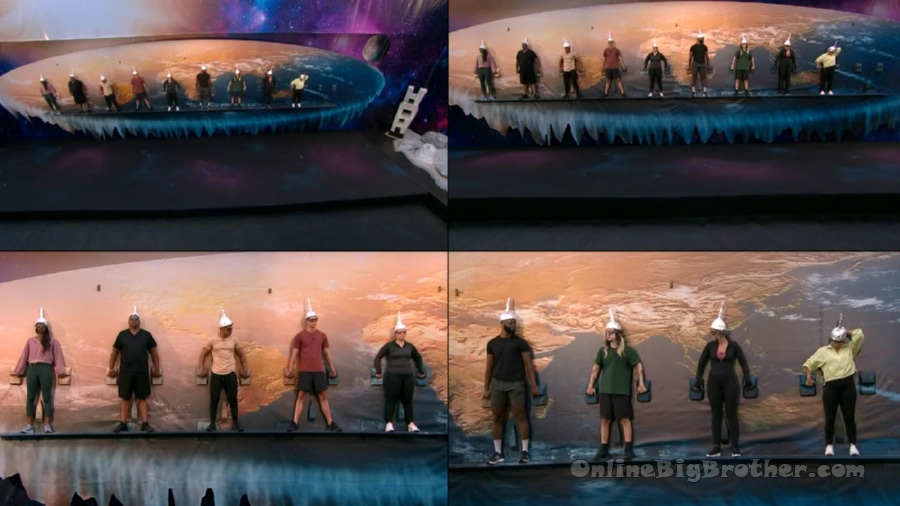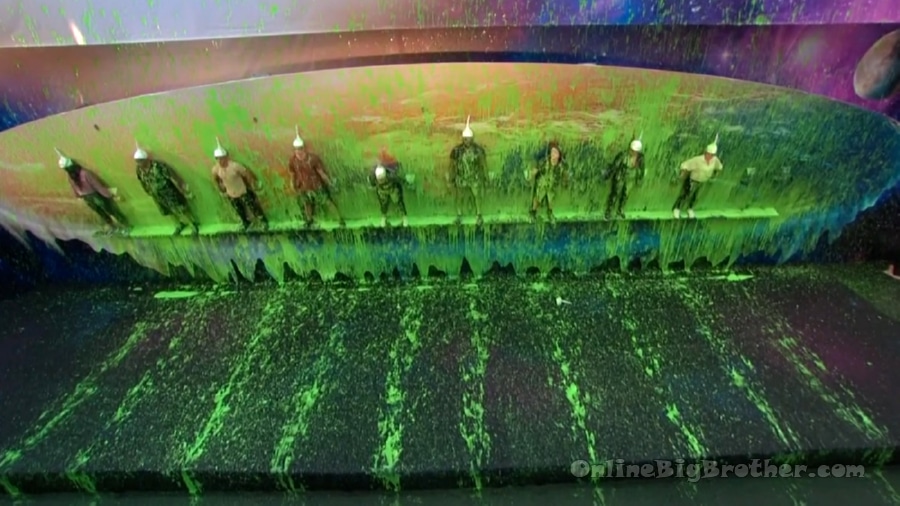 They get slime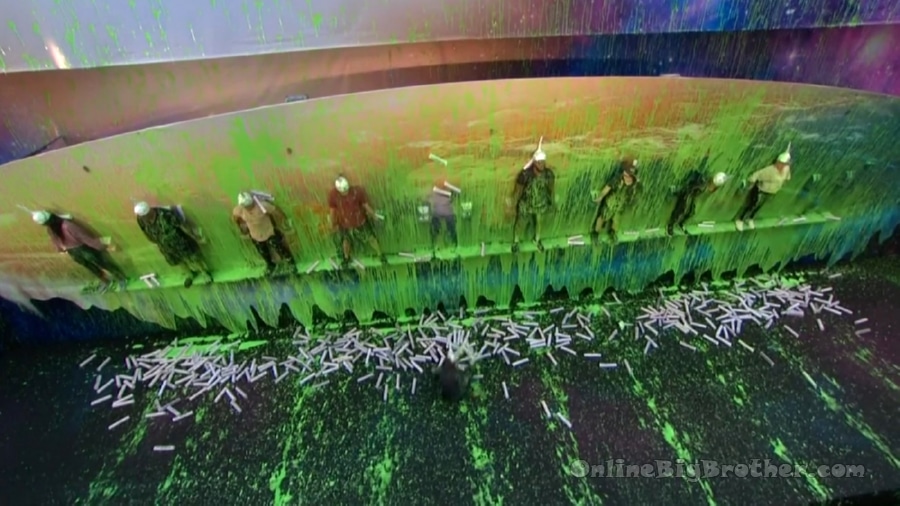 7:09 pm Brittany falls.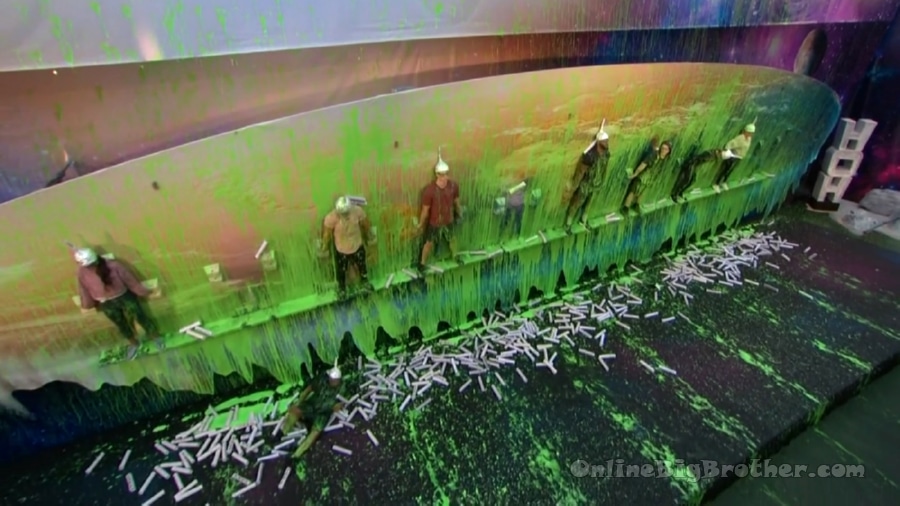 7:11 pm Terrance Drops
7:17pm "The Moon landing wasn't real man but you know what is the loch ness monster. Take cover nessy looks pissed!"
7:21pm Monte slips and falls off .. soon after Alyssa fell off.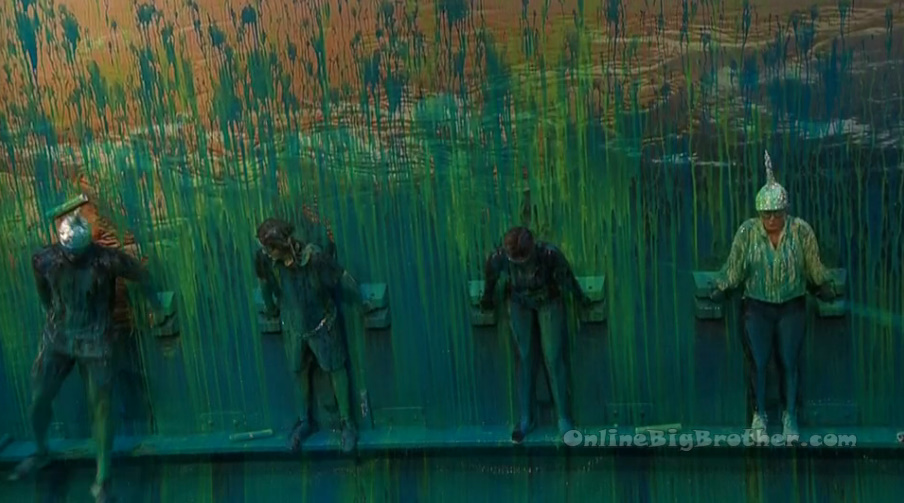 Who else saw Monte get pushed? #BB24 @bigbspoilers pic.twitter.com/JJK5kVTckK

— Dawg (@DawgsBigBrother) August 12, 2022
7:32pm Turner, Kyle, Joseph, Indy and Taylor are left standing on the wall.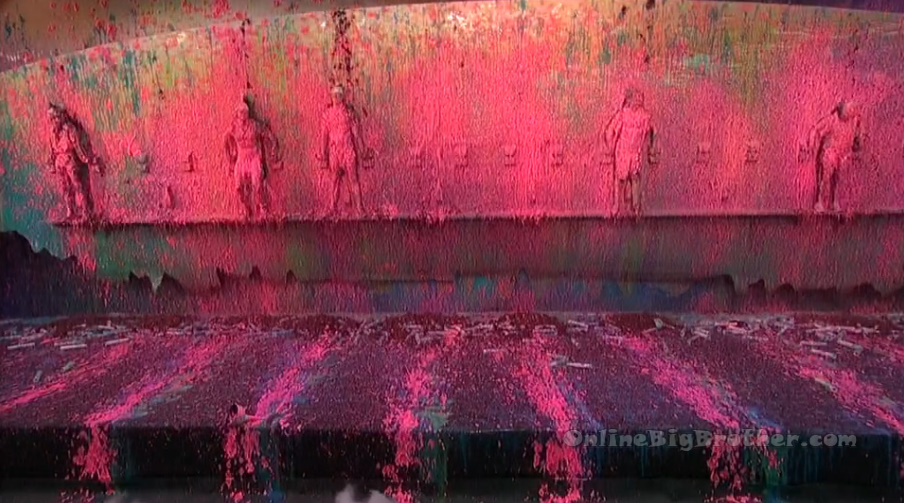 7:34pm Indy fell off. Michael – looks like that probing was too much for Indy.
7:37pm Turner falls off.. Its all down to Kyle, Joseph and Taylor.
7:41pm TAYLOR WINS HOH! Kyle – you crushed it! Taylor – "I get a letter from my mom!"