We're nearing the end of the season here with 10 days to go. It's all about winning competitions now. Monte won the Head of Household for the week and nominated Brittany and Alyssa. Brittany was the target. The veto was played but not by Monte who didn't get up in time to make it to the backyard. The veto winner was Brittany so Monte put up Taylor in her place. From here things got slow but also interesting.
a) Taylor started making out with Monte on the regular. Did they have bang?
b) Brittany said she's voting to keep Alyssa.
c) Turner said he's voting to keep Alyssa.
It's a great season let's rock it out once last week before we say goodbye for the year!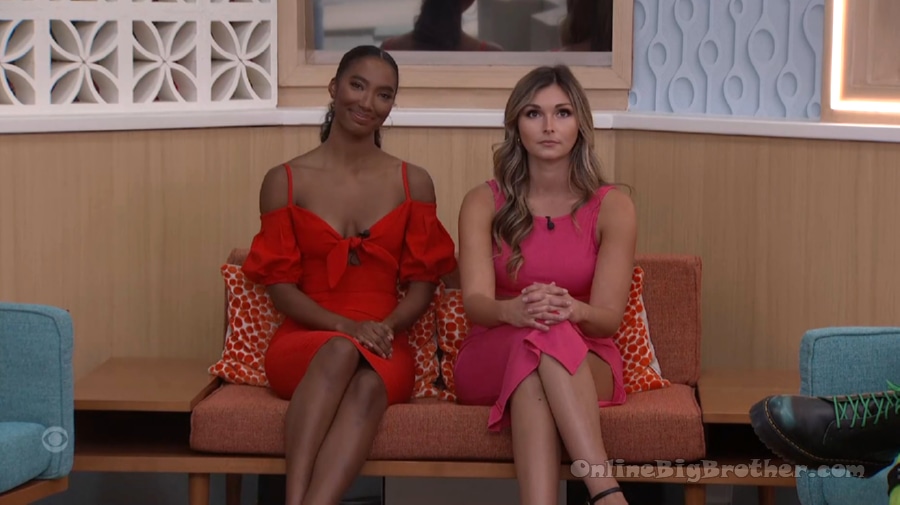 Houseguests give their final 2 speeches
Brittany votes to evict Taylor
Turner votes to evict Alyssa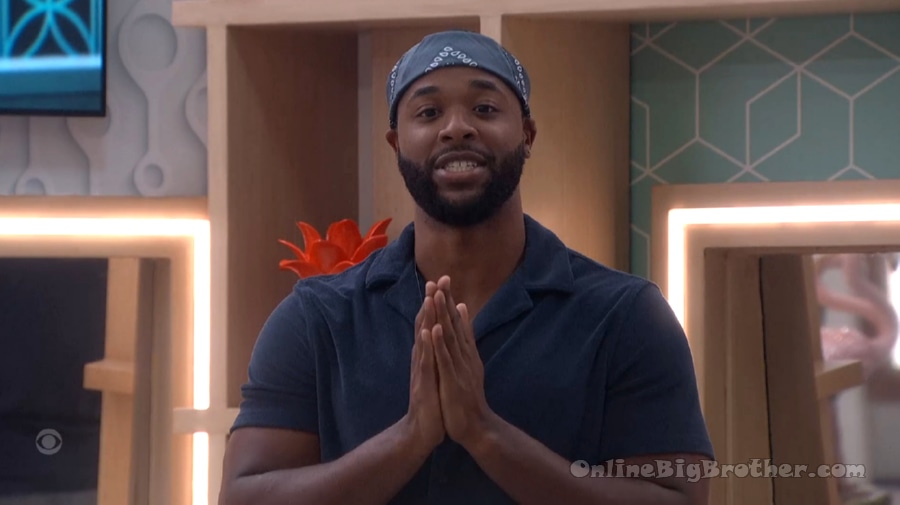 Monte evicts Alyssa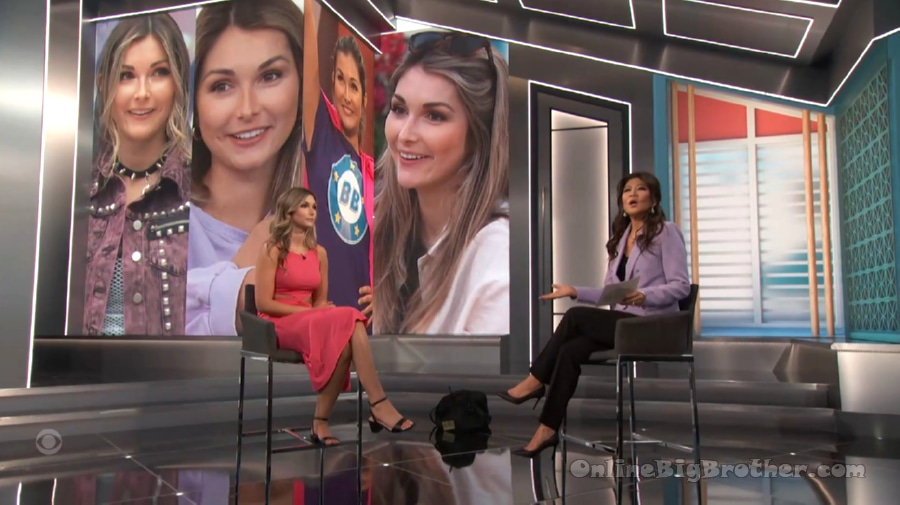 Alyssa meets Julie Chen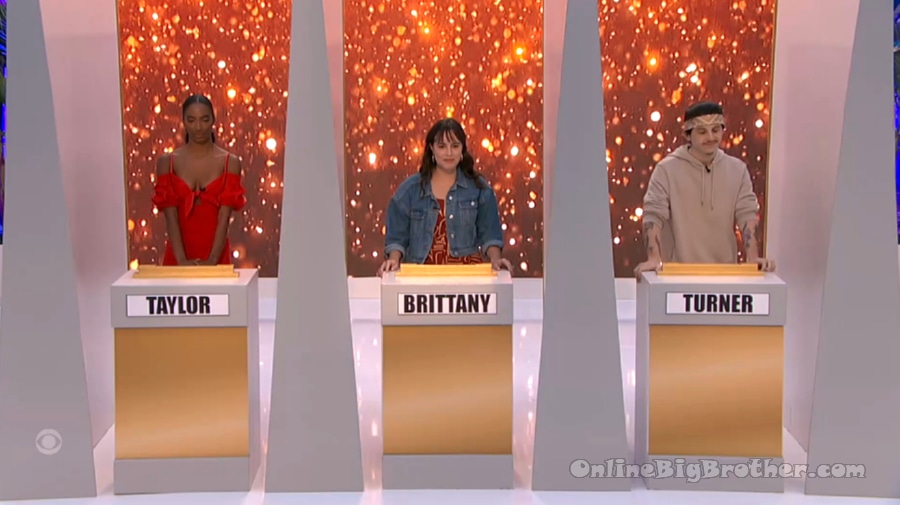 Final four Head of Household "Fashion fest"
Question 1 – Brittany 1 Turner 1 Taylor 0
Question 2 – Brittany 1 Turner 2 Taylor 1
Question 3 – Brittany 2 Turner 3 Taylor 2
Question 4 – Brittany 3 Turner 3 Taylor 3
Question 5 – Brittany 4 Turner 3 Taylor 4
Question 6 – Brittany 5 Turner 4 Taylor 5
Question 7 – Brittany 6 Turner 5 Taylor 6
Tie breaker between Brittany and Taylor
In second how long was the snooze fest competition?
Taylor writes 480 Brittany writes 2700. The answer was 1400.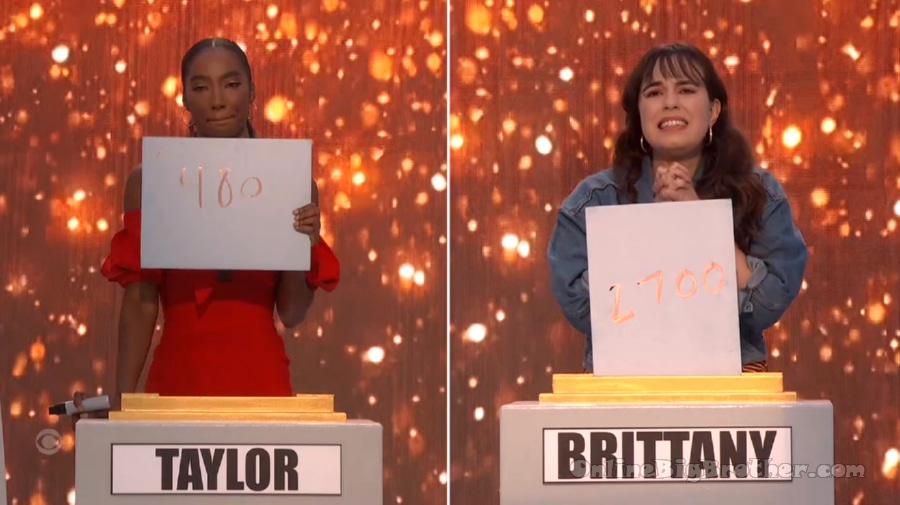 Taylor is the Head of Household