A solid start to a season. On one hand, Frenchie is insufferable on so many levels on the other hand he gave us plenty of crazy to have fun with. Frenchie stayed up until 5 am every night and talked so much he lost his voice for 3 days. He had 5 different targets and made half a dozen alliances hence the nickname for the week: Frenchie the glue clown.
Frenchie won the first Head of household competition. He starts off signaling how much he hated it when a minority, older person, or a woman is out of the loop and gets evicted week one. He wanted a meathead to go this week. He went on to tell the girls he wasn't putting a woman on the block.
The meathead he wanted out was Christian or Brent. Christian wins the wildcard safety and Brent has a one on one with him where they bond over family deaths. All while this is going on he's creating a bunch of alliances. Too many for me to remember but here are some of the main ones
"Slaughterhouse" – (Whitney, Brent, Alyssa, DerekF, Frenchie, Christian, Xavier, Kyland)
"Butchers" Core of slaughterhouse – (Frenchie, DerekF, Christian, Kyland, Xavier)
"French Kiss" – Claire, Frenchie, Hannah, Tiffany, Britini and Azah
Final 2's with Brent, DerekF, Christian, Whitney
Of course, these alliances were made in the messiest way possible. Frenchie settles on nominating  Kyland and Alyssa going back on what he said earlier about women and minorities. His reasons include: Kyland was lying to his face, He's not dumb, Big Fish (Alyssa relationship with big fish Christian), Showmance killer (Alyssa-Christian), Big Kahuna, he's observant etc etc.. Before veto is played Frenchie changes his targets to Travis and DerekX for the same reasons.
DerekX ends up winning the Power of Veto and uses it on Kyland. Frenchie then nominates Travis who is now his target. While this is all happening the rest of the house is forming their own alliances. A rough list includes
"COOKOUT" (Azah, DerekF, Kyland, Tiffany, Xavier, ** Hannah is a sub in for Kyland if needed** )
"King Slayers" (Britini, Tiffany, Claire, Azah),
"Enzo's angels" (Alyssa, Hannah – I'm not sure how serious this one is)
Tonight's prediction
Travis gets evicted
Season take so far
The season has all the makings of a fun summer. It's a great cast. The one worry I have is the lack of crazy in the house. It's basically Frenchie. Now I can't stand the guy but if he goes early we might be in for some on the rails weeks. Specifically, there were conversations with DerekF and Xavier about keeping everyone even keel and calm. I've heard this before.. from BB16 Derrick.

Houseguest Ranking
Check out how much a week of feeds can change how we rank houseguests. Frenchie from 1st to a STRONG last, DerekF in top 3 now the middle of the pack and dropping, Claire from middle to top three and Sarah Beth from the gutter to the top floor. Everyone close to Frenchie seems to be taking a hit.
Big Brother 23 Houseguest Rankings – RANK THE HOUSEGUESTS –
View the previous day ranks on the – Ranking Grid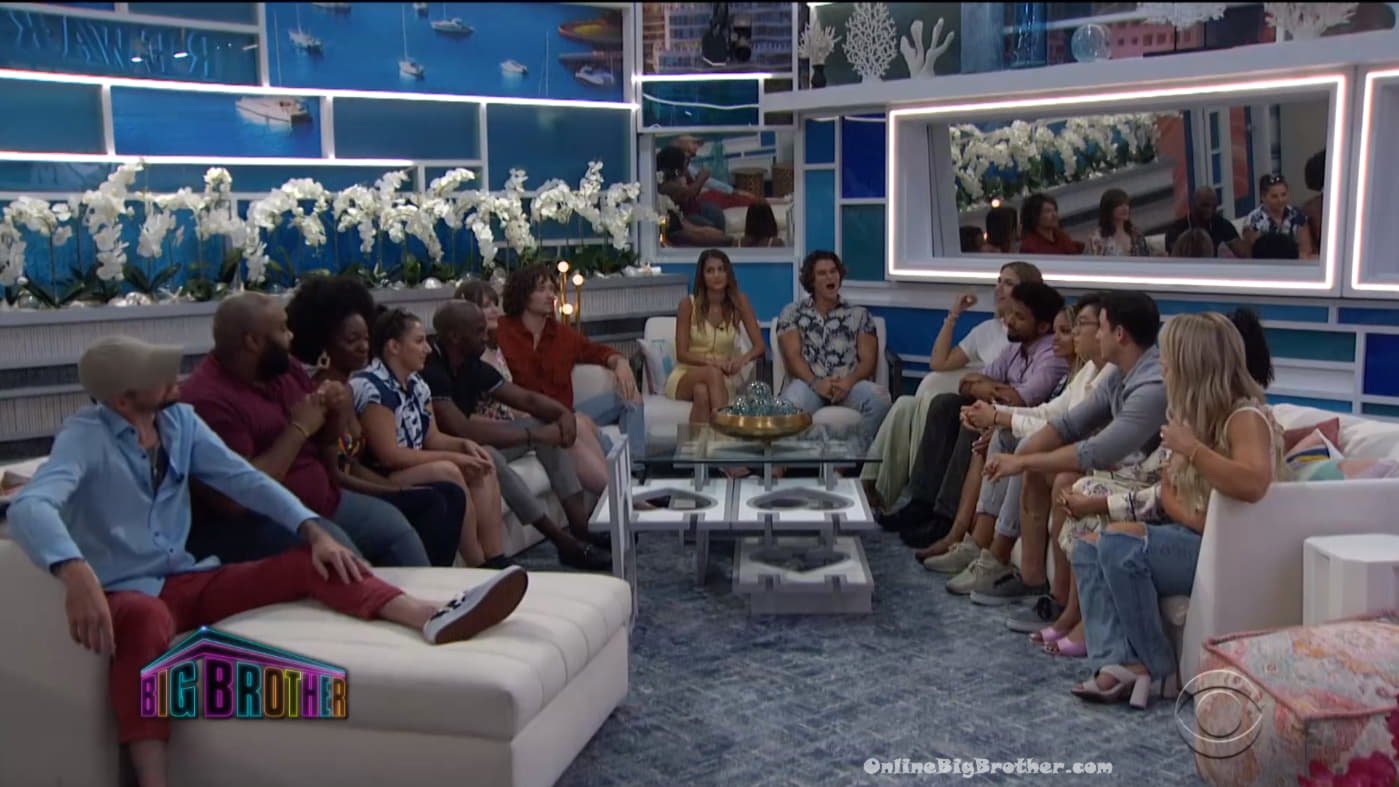 Results from the Live Show
Sarah Beth Votes to evict Travis
Xavier Votes to evict Travis
Whitney Votes to evict Travis
Christian Votes to evict Travis
Azah Votes to evict Travis
DerekF Votes to evict Alyssa

Kyland Votes to evict Travis
Tiffany Votes to evict Alyssa
DerekX Votes to evict Travis
Claire Votes to evict Travis
Hannah Votes to evict Travis
Britini Votes to evict Travis
Brent Votes to evict Travis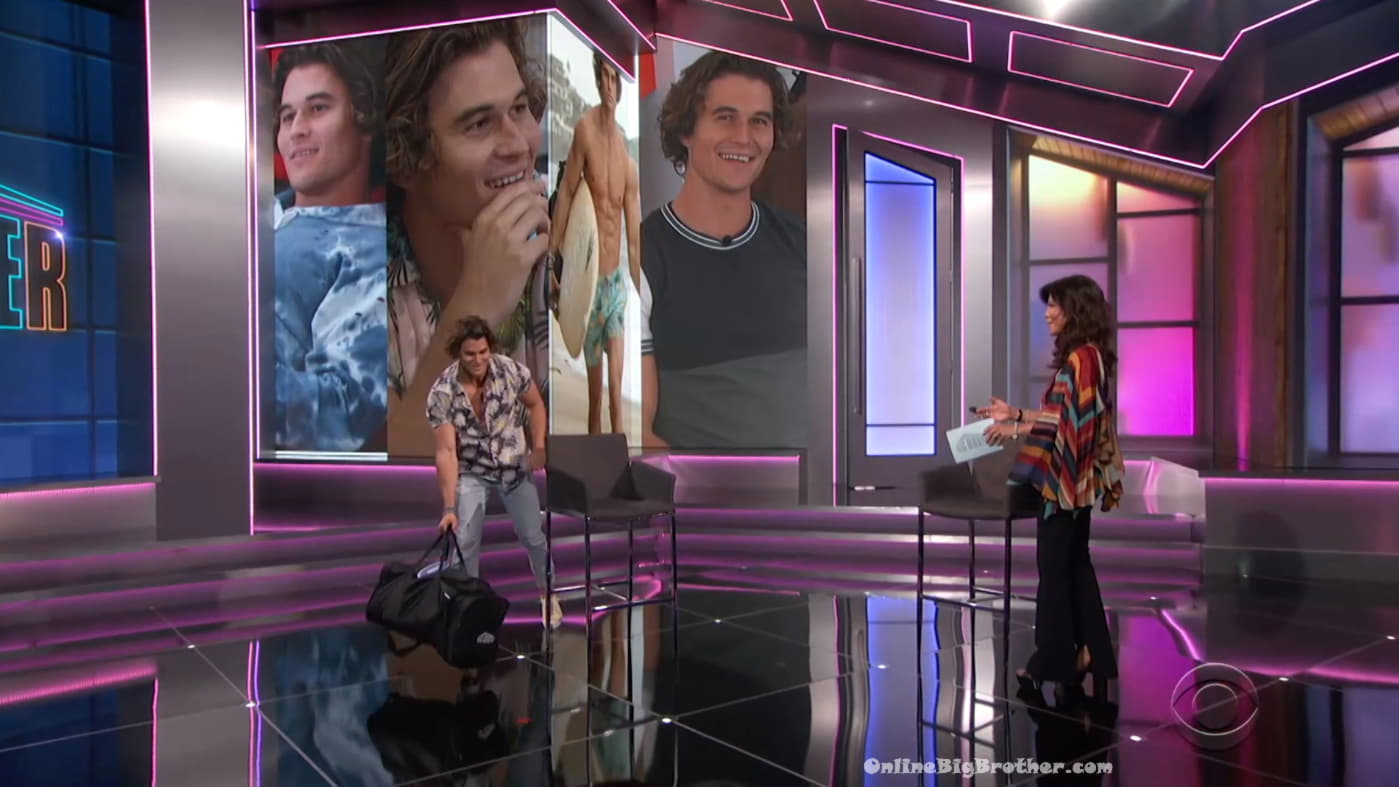 Travis is evcited
Head of Household competition
Crapshoot competition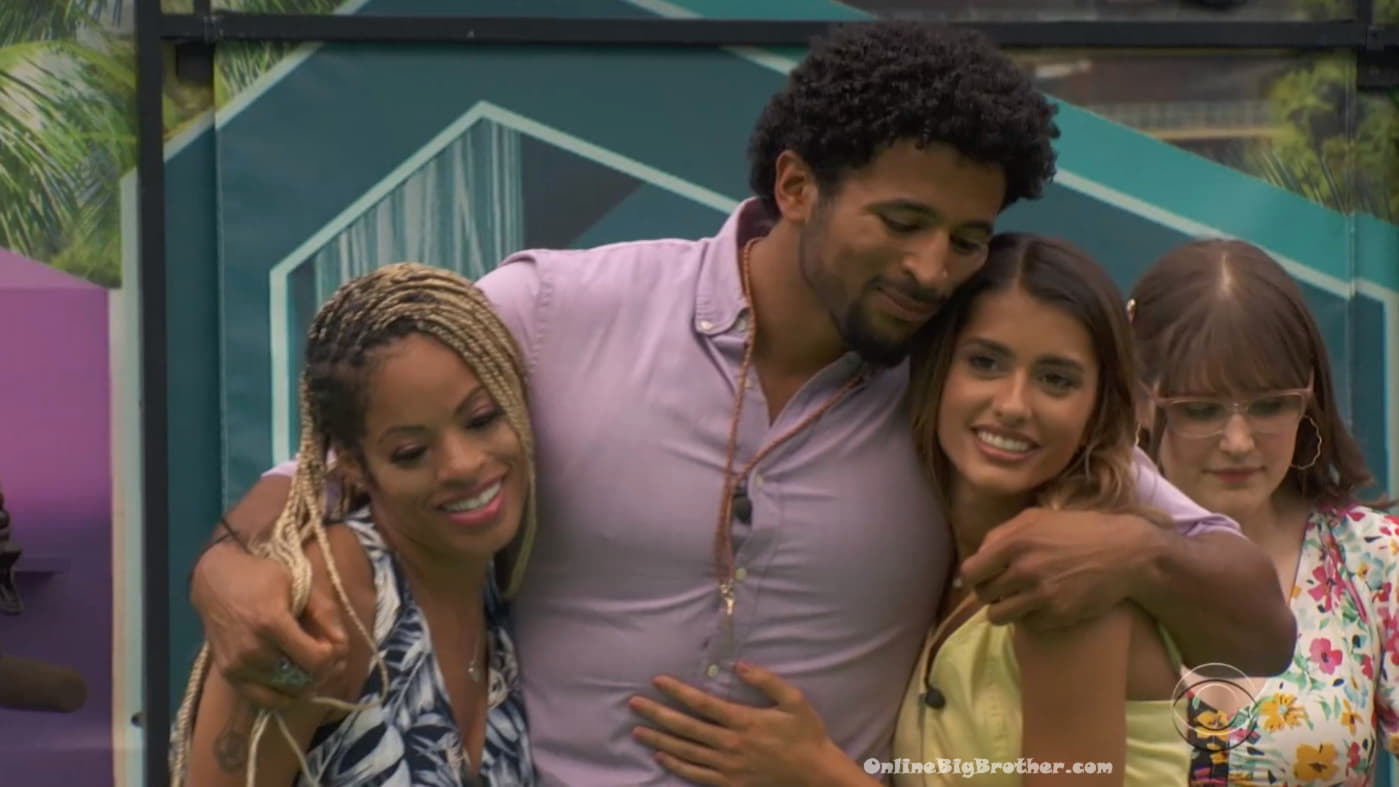 Kyland WINS the power of veto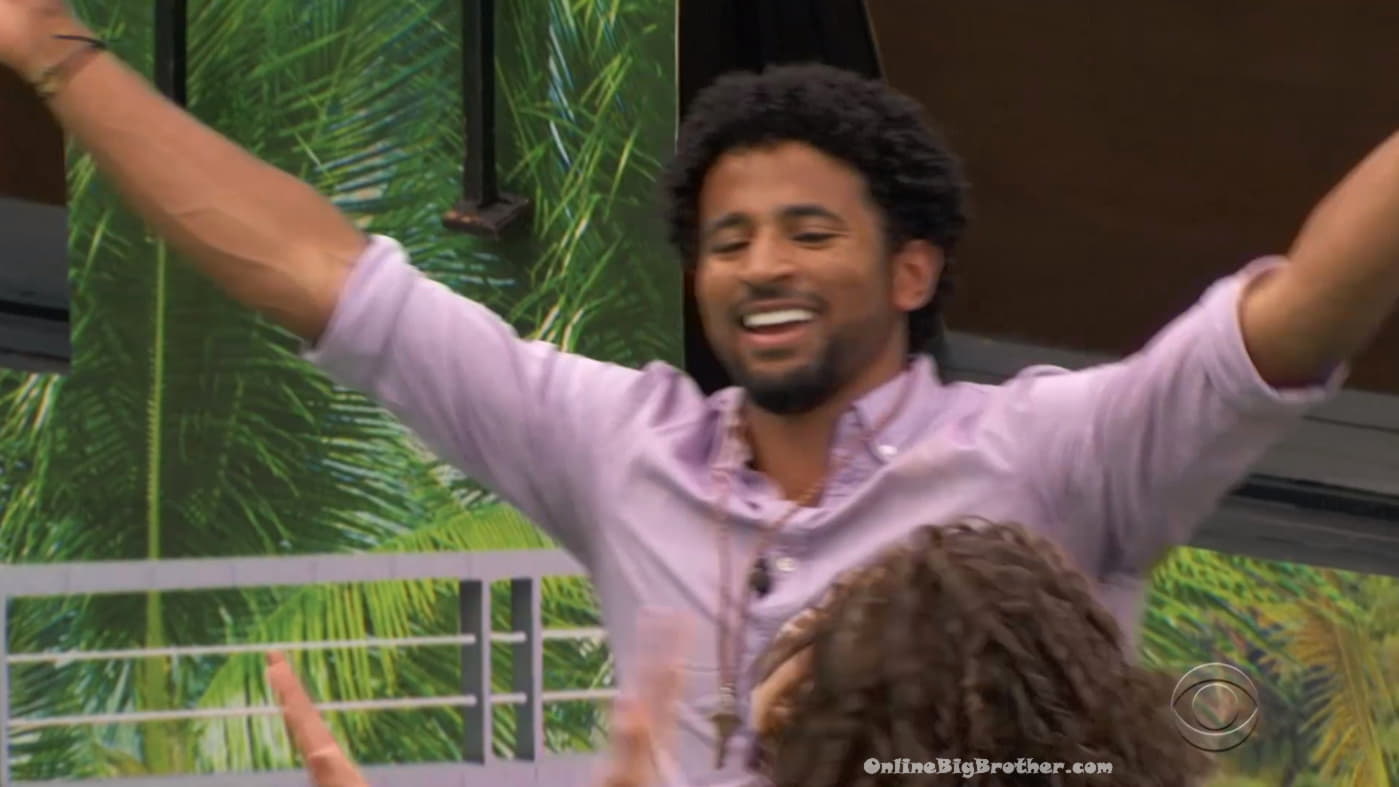 This weeks wildcard winner has to switch teams to get safety