Head of Household Winner – Cody
Have nots – Ian, Kevin, Memphis, NicoleA
Nominations -Keesha and Kevin
Power of Veto Players are – Cody, Kevin, Keesha, Enzo, Kaysar, Ian
Power of Veto holder -Enzo
Power of Veto Ceremony – ENZO YO!
Safety Suite – Kaysar & Janelle
Live feeds —-> Grab your Live feeds here. Try it free.
Rank the houseguests —-> Big Brother 22 Ranking
Spoilers – Enzo is not using the veto as of Sunday morning. The plan is to evict Keesha.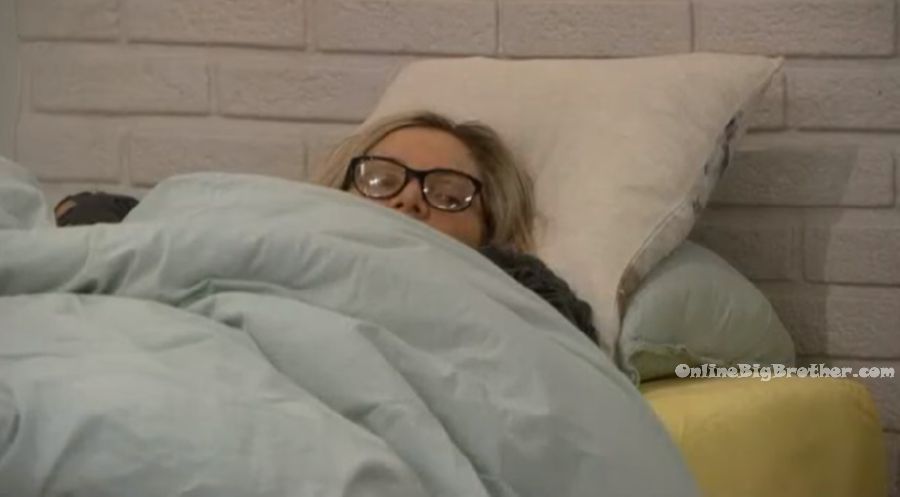 12:05pm Bedroom. Janelle and Kaysar.
Kaysar – I've never seen someone get a costume and not wear it as much as you. Janelle – well no.. I am just trying to lay low .. stay in my bed and not do much. Kaysar – I hope they open up the backyard! Keesha joins them. Janelle leaves. Kaysar – you're about to witness a downward spiral. Once she (Janelle) starts eating .. its all going to go to hell now. Keesha – Uhh oh! Have you heard anything? Has anyone said anything? Kaysar – no. I saw Ian this morning and I asked him if he heard anything and he said no. Keesha – how is that possible? Kaysar – how is that possible .. how is this house even functioning. Keesha – There are two ways of doing this .. I don't want to go around and be too bla bla bla. Because then like it starts sh*t on you. You know what I mean? You don't want to be too much like that. Kaysa – yeah, she's gaming .. she's dangerous. Keesha – yeah. Nicole is like I would give you my vote. DaVonne said she would give me her vote. Kaysar – she did? Keesha – yeah ..and you guys.. that's two more people. Kaysar – usually people vote in blocks but everyone is kind of doing their own thing right now. Keesha – everyone said we will wait till after the veto. Kaysar – well we're here. My worry is that I don't really understand what the HOH wants. Keesha – me either. Kaysar – usually the HOH says I want you to vote this way. In some ways that is a good thing. Keesha – I know. Kaysar – Ian and Nicole .. which way do you think they will vote? Keesha – personally right now …I think I have a chance but pretty soon everyone will start talking.. Kaysar – and no one wants to out themselves. Keesha – Enzo said you deserve to be here .. you just have to fight. Kaysar – that was before the veto? Keesha – yeah.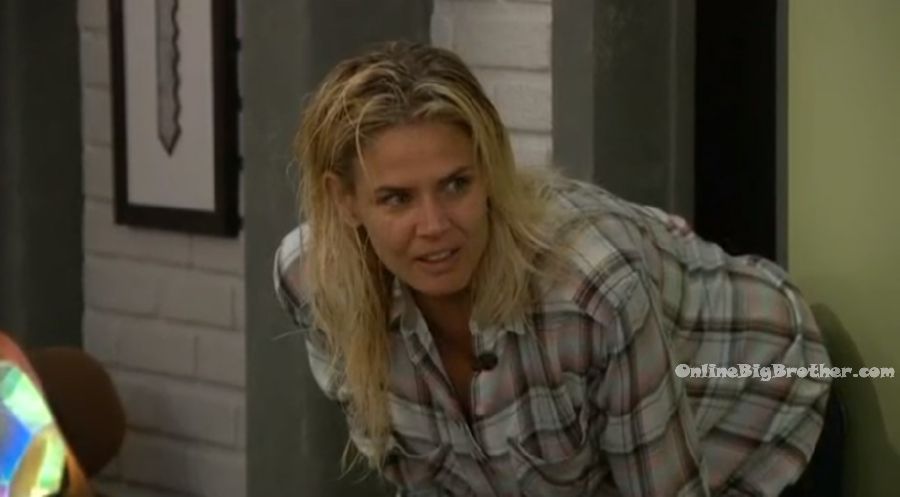 1pm – 1:50pm All the house guests are waiting around chatting. Everyone is hoping the backyard opens up soon so they can get out in the sun..
2pm DaVonne and NicoleF
Nicole – no one has said your name to me at all. DaVonne – no one in this house is talking game. DaVonne – when I was coming into the house and I saw the list.. I thought it would be old school vs new school. Nicole agrees. DaVonne – I don't think Enzo is with him (Cody).. I've never seen him talk to him. I have never heard Ian talk game. Nicole agrees. I try to hang out with him because I don't want him to ever feel alone or left out. I think its cool for the viewers to see us get together. That's not what I care about at all but they know I'm loyal. I genuinely like you. I am playing with heart this season. I want someone to win this game that I like and I feel like I owe you a lot. Dani is a really sweet girl too.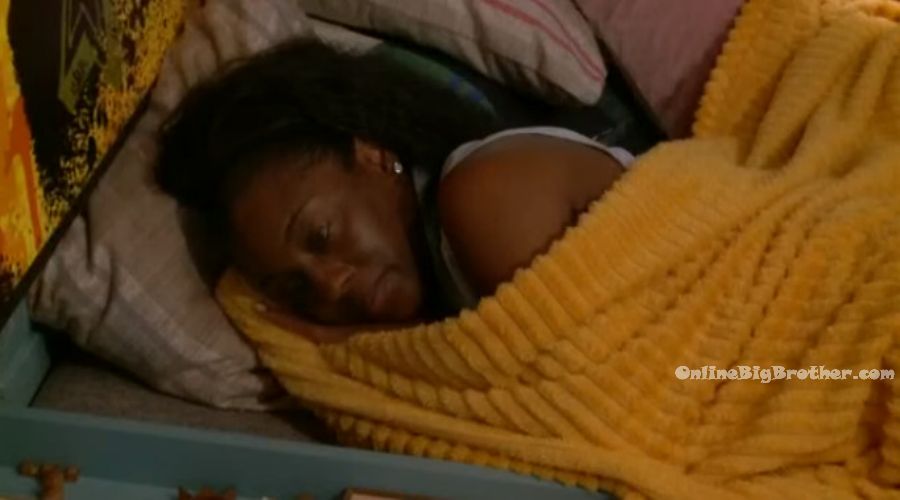 2:35pm Bathroom. Tyler and Christmas.
Christmas – I feel like we could go two different ways a competitor (Kevin) or someone we could use for votes (Keesha). They feel like Kevin is a more well-rounded player than Keesha. They think Kevin is a bigger threat. Christmas thinks it may be best to keep Keesha. Tyler – I am ready to ride this thing out. We can dominate. Once you start winning competitions. Once you start getting in there. Christmas – people are already looking at me as a threat. Tyler – let them think it. Everyone already knows my last game… I won a lot of competitions.. I'm like you know what I am just going to gun for everything! Christmas – let them think that.. this little wounded bird.. ain't broke no more!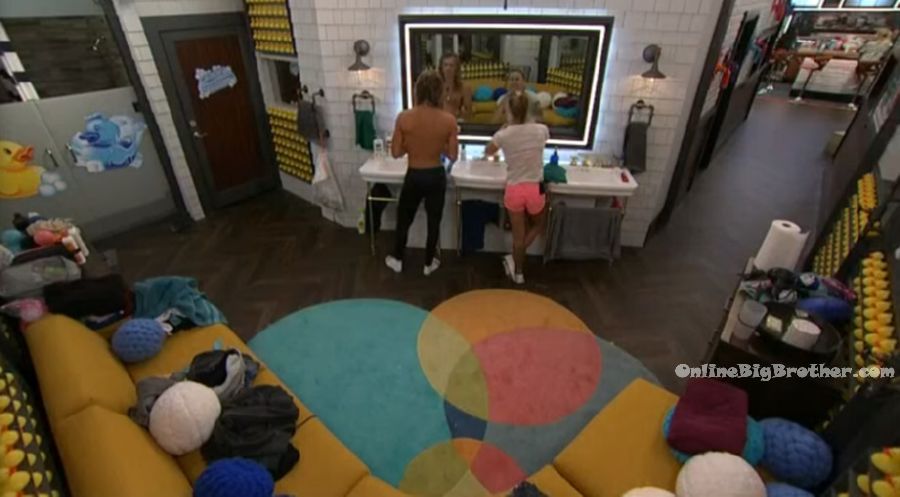 3pm Backgammon and Jenga ..