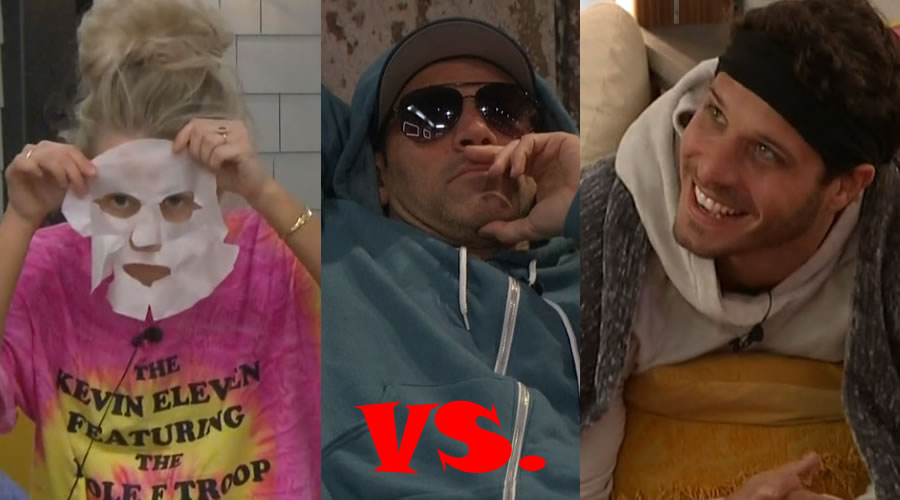 The two-hour finale starts at 6:00 pm PST. As is the drill It will show copious amounts of filler and pharmaceutical/political commercials. In between, we'll see the last two parts of the Final HOH. Part 2 for which we know Cody wins and part 3 where Cody and Nicole will face off. We'll see the questions from the jury, the final vote, and America's favorite player (if there is one.. lol) From what I've seen I think Cody and Nicole will take each other to the end. Cody should win this season but of course, it's 2020 and I'm fully expecting some sort of upset. Cody winning final HOH taking Nicole only to lose again would be a perfect end to this fantastic year.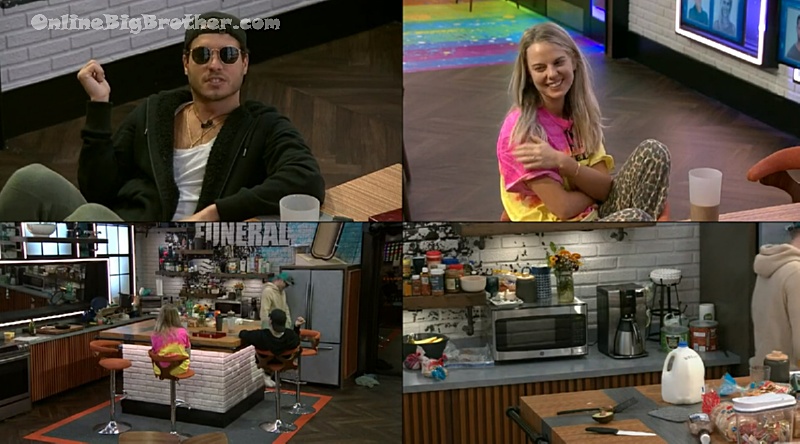 The last image on the feeds shows houseguests saying Bye to the feed watcher. Feeds went dark before noon. After spending so much time watching these people I usually feel a bit sad saying goodbye but this year I'm just happy.
My thoughts on the season – This season was very boring for a feed only watcher. To name a few contributing factors to the suckiness.  Few likable people, almost nothing unexpected happening,  constant feed blockages, pregame distortions, and houseguests tiptoeing around their social media accounts.  All in all a Kraken season if there ever was one. I'm routinely asked if I think this was the worst season of all time and I can say with certainty for me it was the most boring and my least favorite. Finally, BB16 is not the worst anymore.. Congratz to them.
Thank you to everyone that visits the site I'm glad we were able to pull it together during the pandemic. Man, we've been doing this for a long time. The comments as always were a real treat to read and were the one highlight for me this season. Thank you to all the regulars for their insight, support, and funny takes. Love you all. I would have stopped watching this season after Kaysar was evicted if it wasn't for my OBB peeps.
See you all again for BB23.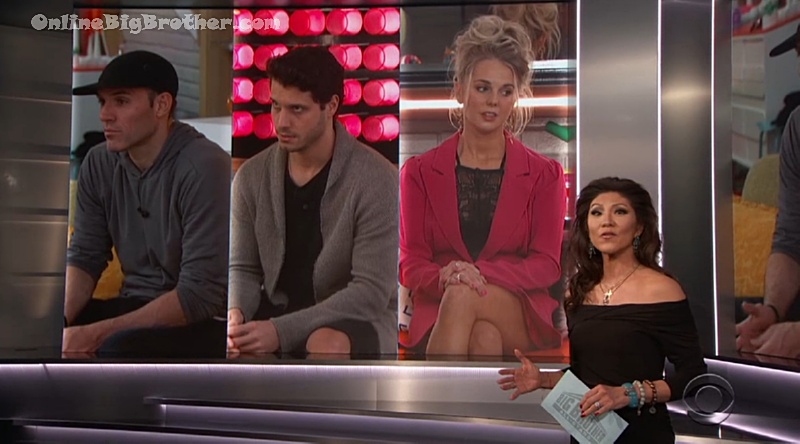 Results from the show
Clips from part two of the HOH. Winner is Cody.
Christmas joins the Jury. They go over the final 3 giving out the pros and cons of why each one should win.
Dani hopes Cody wins.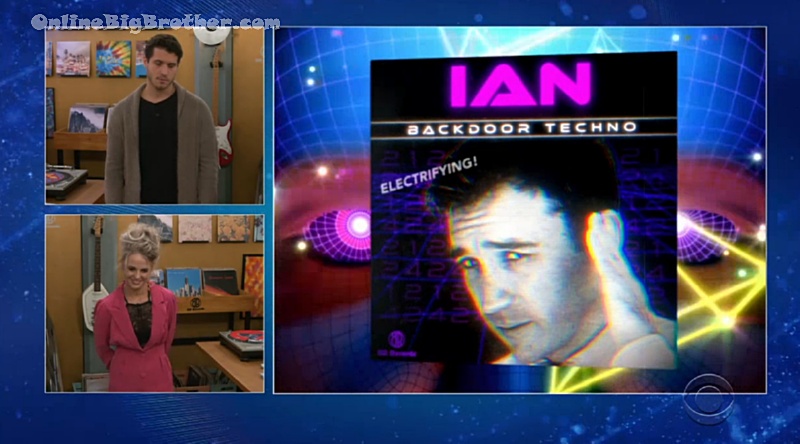 Part 3 of the final HOH (Backdoor techno sounds neat)
First questions – Cody-1, Nicole-0
Second question – Cody-2, Nicole-1
Third question – Cody-3, Nicole-2
Fourth question – Cody-4, Nicole-3
Fifth question – Cody-5, Nicole-4
Sixth question – Cody-6, Nicole-5
Seventh question – Cody-7, Nicole-6
Eighth question – Cody-8, Nicole-7
Cody wins Final HOH.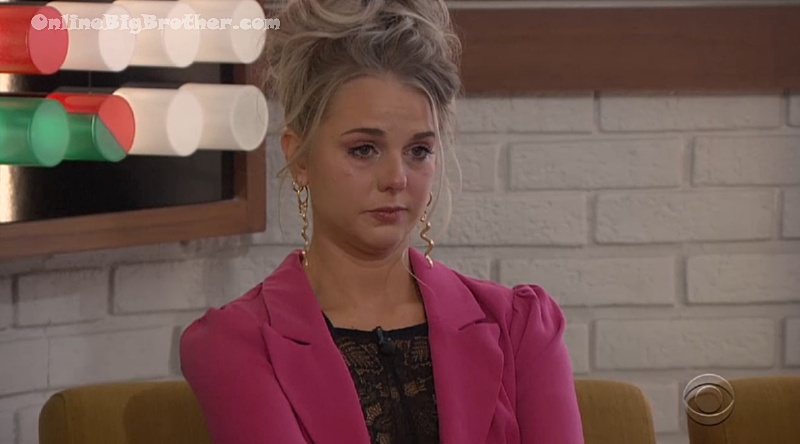 Nicole Cries..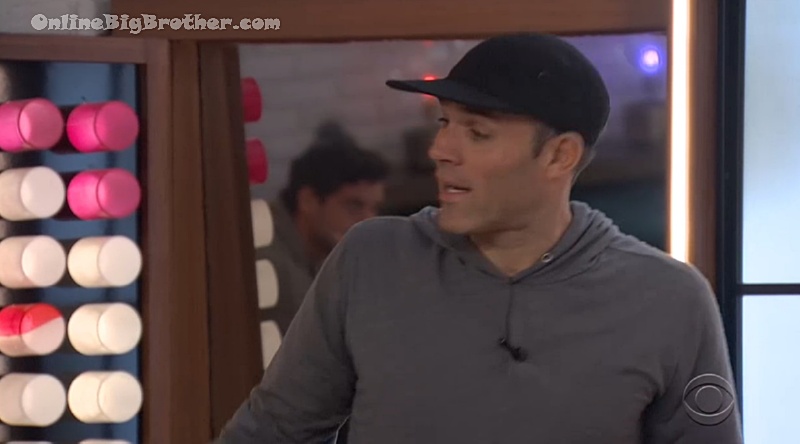 Enzo "YO YO … my guy man. everything I did including saving her was for you man.. "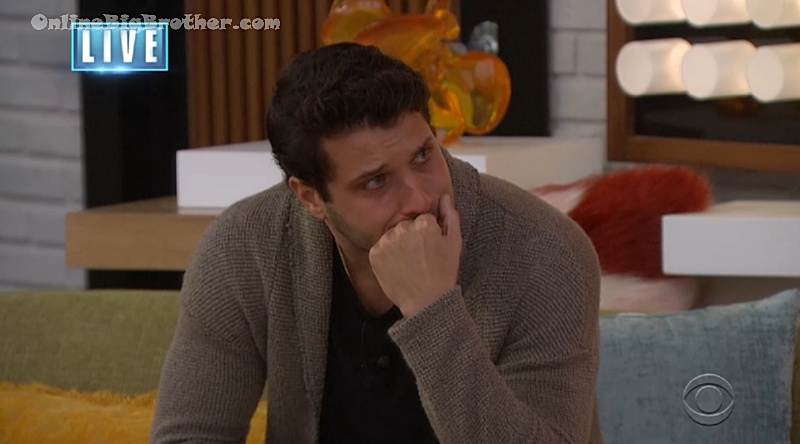 Cody cries..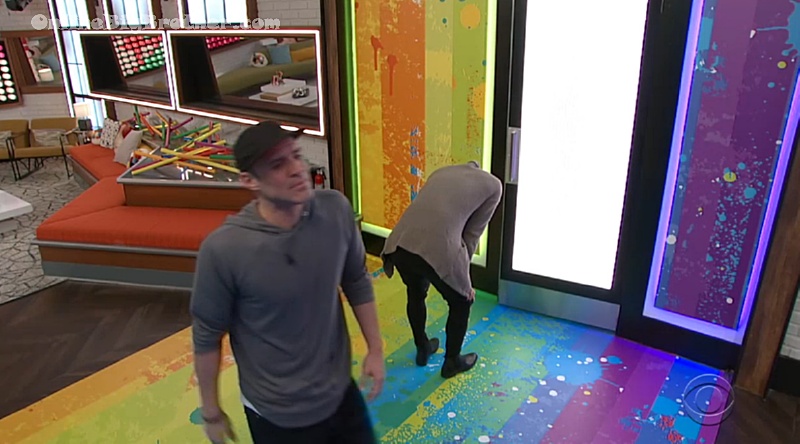 Cody takes Enzo. Evicts Nicole (Holy shit!)
Enzo – you're awesome yo… you're awesome.. you're going to destroy me in this YO
Cody – it's not about that YO
Enzo – my god … YO Cody is my guy YO.. I'm indebted to you YO ..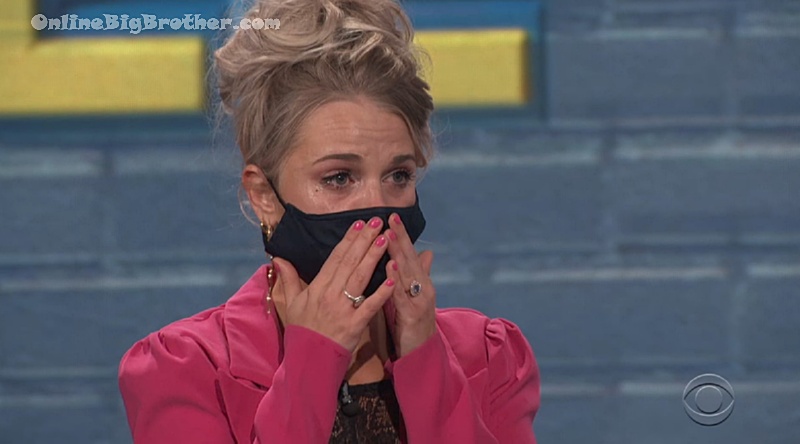 Nicole is shocked. Says she never saw that coming.
Nicole joins the Jury and they get to ask their questions. (Dani is happy to see Cody again)
Finale Speech..
Enzo – I finally made it YO.. I finally made it took me 10 years.. This season was easier than the last one. YO.. I'm proud YO..
Cody – I am so much more deserving than I was the first time I played.
Some words from Pre Jury.. (Everyone but Nicole A gets some air time)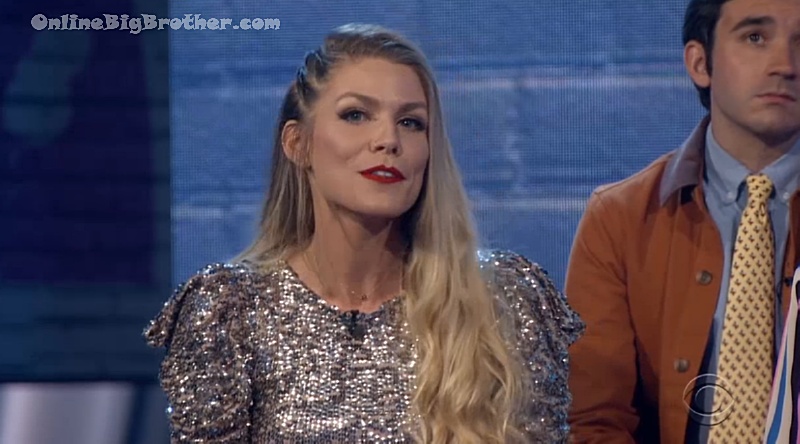 Some more words from the Jury.. Dani says Cody played a really great game.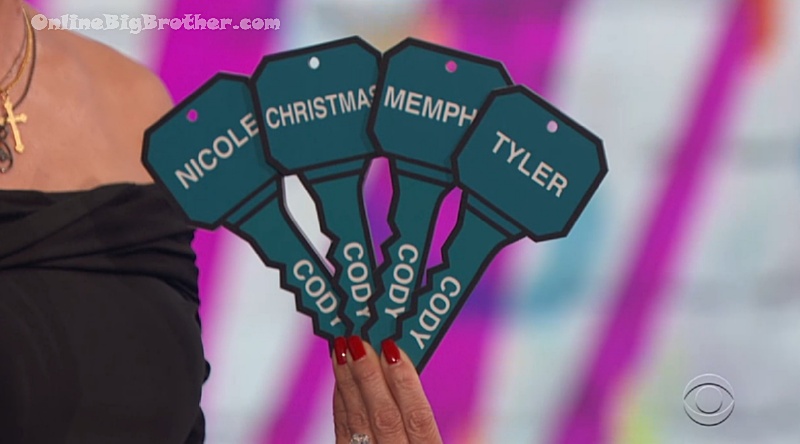 Final Vote..
Everyone voted for Cody to win.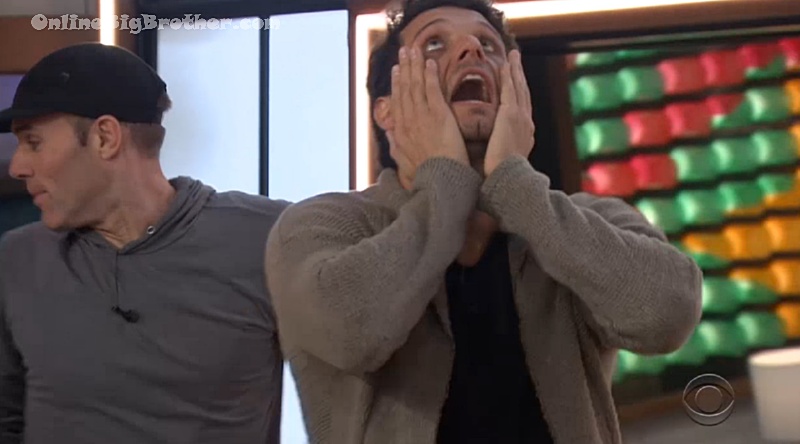 Cody wins Big Brother 22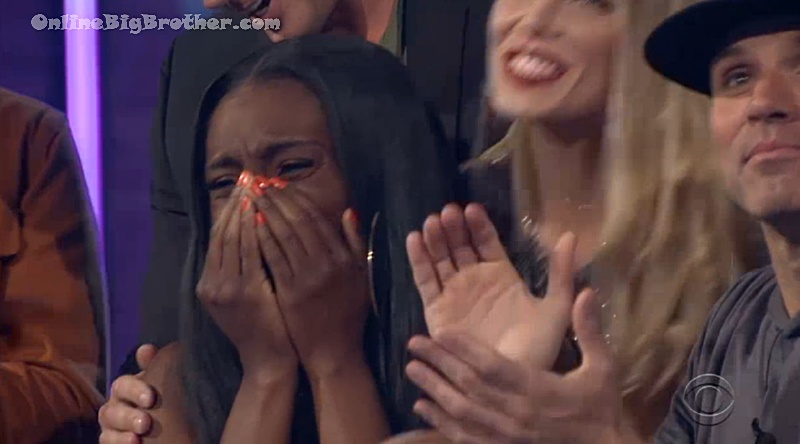 America's favorite player
Top two Tyler and Da'Vonne. Da'Vonne wins
This has been a fun finale who would have thought! The first time something unexpected happened it only took 85 f***ing days.