PART 1 HOH WINNER: Nicole
PART 2 HOH: Cody Vs Enzo
PART 2 WINNER: Cody
PART 3 HOH: Nicole Vs Cody
10:23 am Zzzzzzzz
11:58 am Nicole and Cody are now up.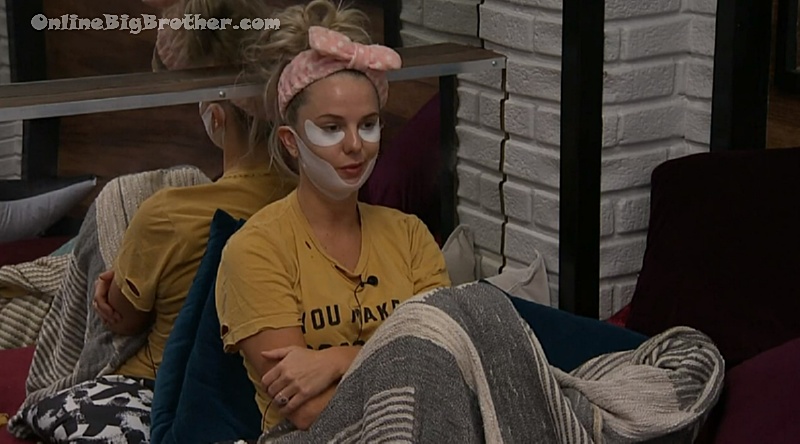 12:35 pm Nicole planing her finale speech (She does this for hours)
Nicole – I will overcome whatever is thrown in my direction in this game and I think I've proven that to you guys this season.
Nicole – if winning competitions makes you a good Big Brother player than this shouldn't be called Big Brother
Nicole – theres so much more than comp wins..
Nicole – I was only safe one week this season.. one week and I'm still sitting here.
Nicole goes on that making people believe she's terrible at this game was her strategy (How convenient)
Nicole – I'm not terrible at this game at all I am very good.
Nicole – there's things I went through in this house that no one will understand and I can't talk about and that I dodged so in my heart I know that I deserve this win and my social relationships helped me a ton ohh that's another thing I Was going to say.. I knew I couldn't rely on competitions to get me through this game.

1:30 pm hair plucking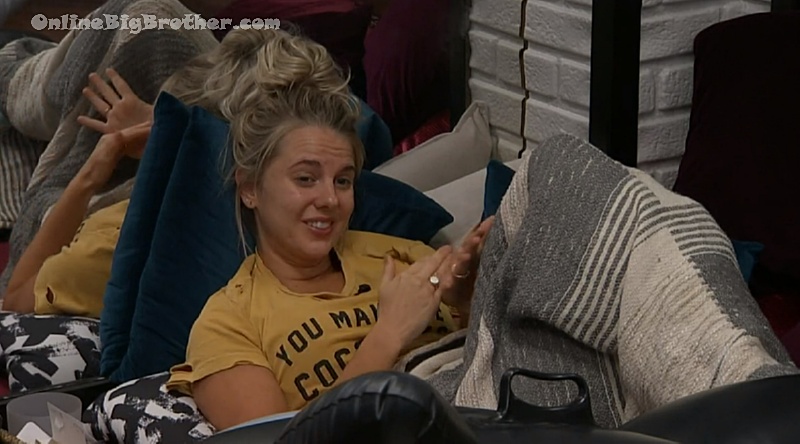 2:20 pm Nicole practicing her finale speech. (Getting ready to win again)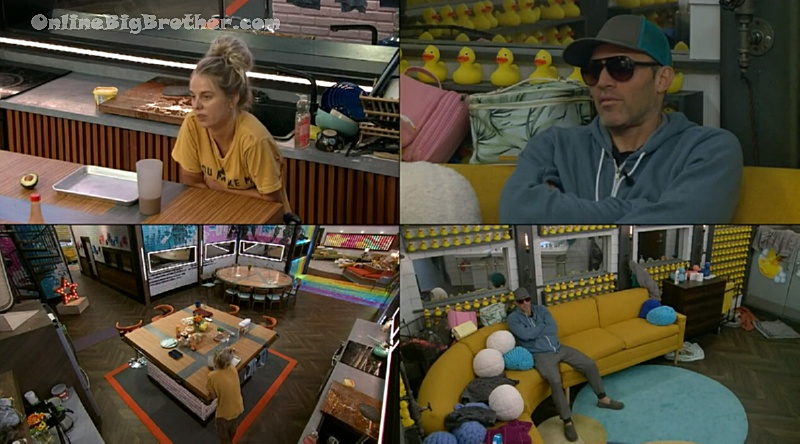 2:38 pm Enzo and Cody
Enzo talking about wanting to get to the questions he's never gotten there before. He feels like he let his family down. "I just like YO man I feel bad for them why would you have faith in me"
Enzo – I don't come through in a clutch that's what I felt I lost it. it is what it is whatever. I made good TV for a little bit (Not really)
Enzo – I can't win these comps at the end that's it. I've been here before I fell flat before and I fell flat now that's all. It is what it is. I just wanted to get to the questions I never did it
Enzo – the questions are just a crapshoot
Nicole – they are
Enzo – anyone can win those things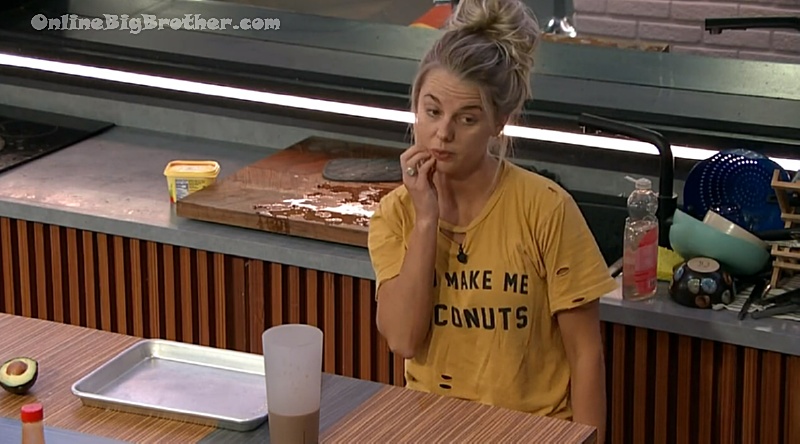 2:42 pm Enzo and Nicole hoping production gives them something special to eat tonight.
3:00 pm
Cody works out..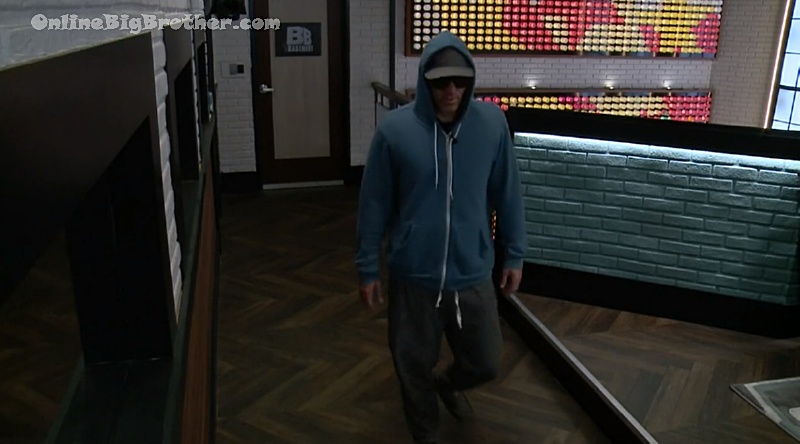 3:16 pm Enzo pacing waiting for 10pm so he can sleep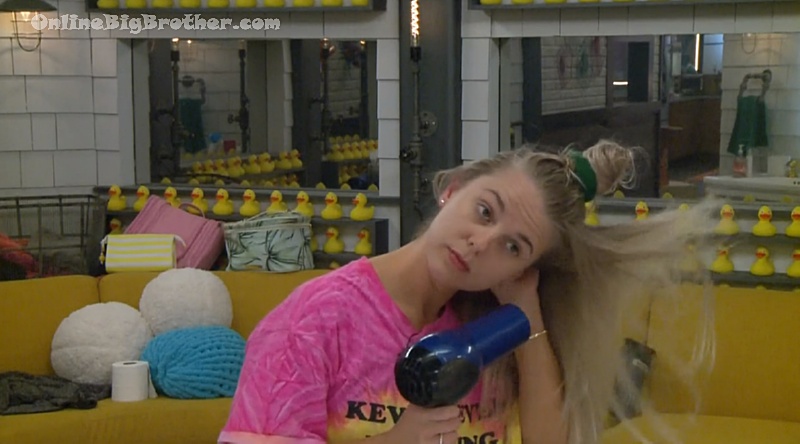 3:40 pm hair… .
4:00 pm Feeds on pound puppies..
4:50 pm Feeds return.. Cody running Nicole cooking up food.
4:57 pm Enzo talking to the camera
Says Nicole is terrified to take him. He's not sure if Cody will take him.
Enzo – come on Cody win this comp and take me. Get me in the final 2 let me do my speech.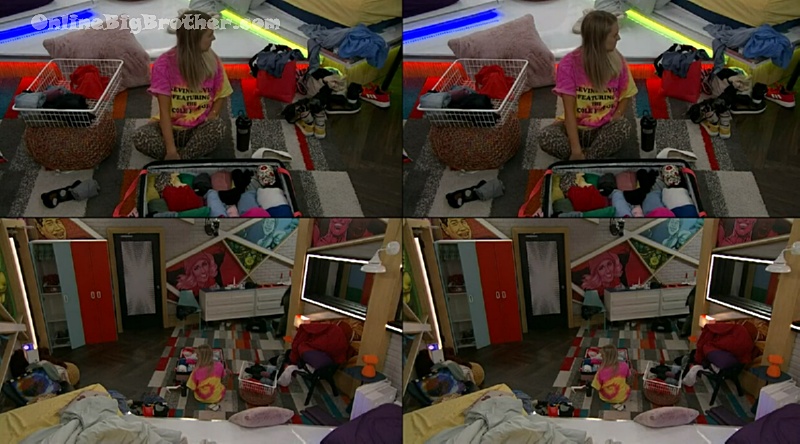 6:33 pm packing.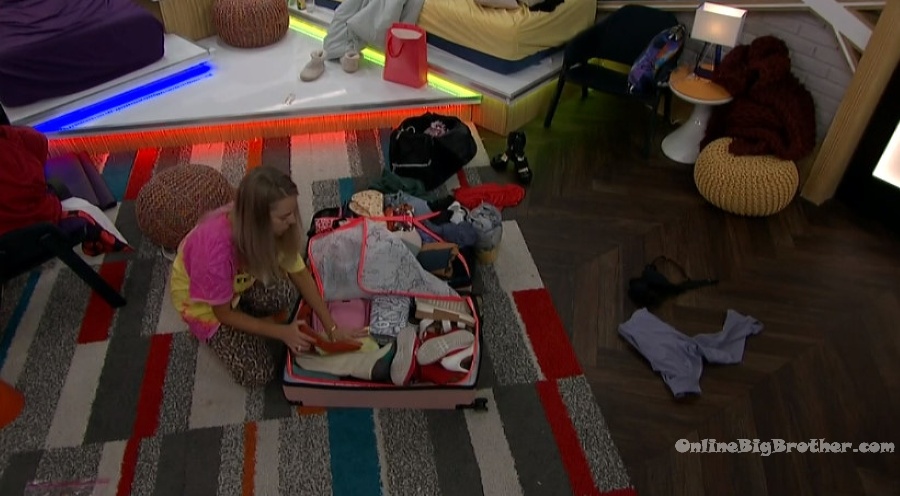 7:15pm Bedroom. Nicole continues to pack all of her things. Nicole – this is ridiculous! I just brought too much damn stuff. Its my own fault. I just want another suit case. I thought my loved one would be able to come out. I thought Vic would be able to come out. My mom would bring me another suit case. UGHH… So frustrating!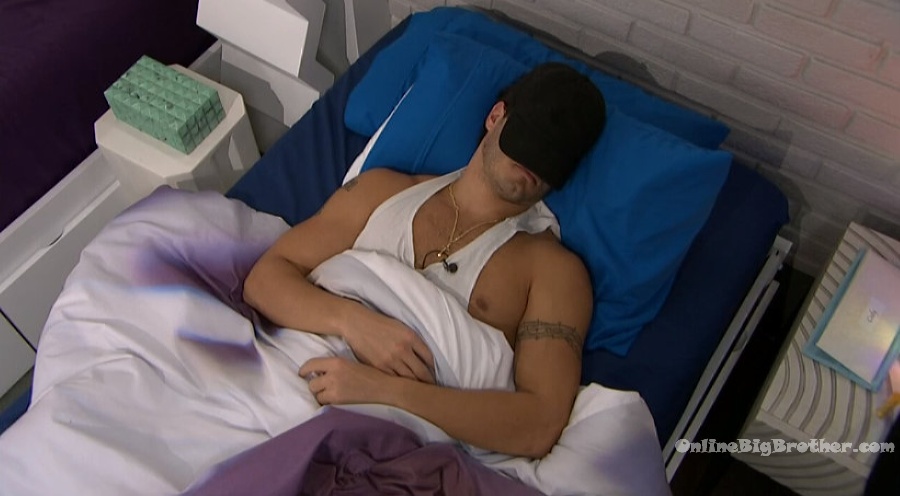 8pm- 8:37pm Enzo is deep in thought in the lounge room. Nicole is playing cards / eating and Cody is sleeping. Cody gets up and starts shooting hoops.
9pm – 9:35pm Nicole playing backgammon with herself. Cody is trying to do the puzzle while narrating every move in his accent. When he finishes they play a card game and then backgammon.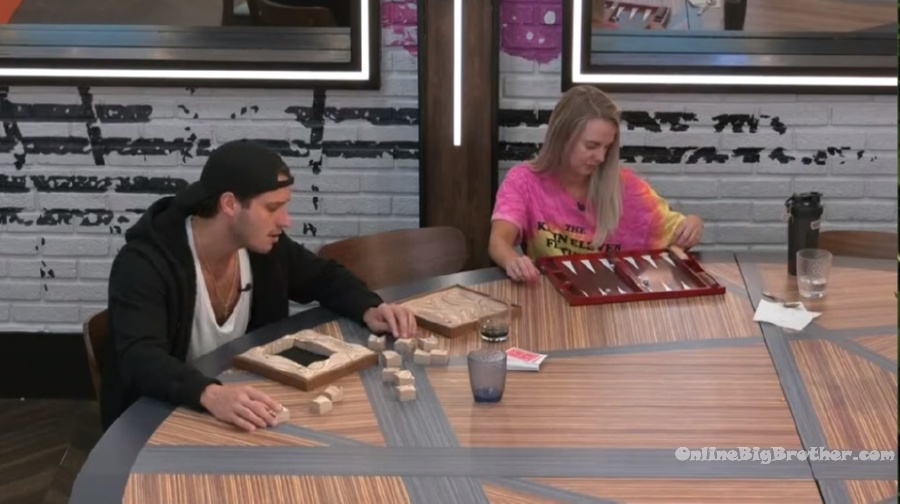 10:10pm Cody and Enzo let out the air from Enzo's cow. Enzo – is this what happens when you milk them? They cry?
12am – 12:50am Bathroom. Enzo talking to himself / the cameras – Don't be scared to take me Cody! Don't be scared! Come on. I would have took you if it was the other way around. You know that. What's fair is fair she won her money YO! And I know there are people out there that are like well you should have gotten rid of her during the triple eviction. I needed her to win stuff to get me to the end of this game. I kept her in this house to win an HOH and a POV and that sent me to the final four. I won that HOH that got me to the final 3. I was in a great spot all season long. I got to the end of the game keeping Nicole. Dave wasn't going to win nothing. My plan will work if Cody wins tomorrow and takes me .. that is it. She is not taking me. There is a good chance he is taking me. Just let the plan play out. That's it. I couldn't trust Tyler, Christmas and Memphis. I could trust Dave but he wasn't going to win nothing. Now I need Cody to win tomorrow and take her OUT! If he is not lying. I don't think Cody is lying. I like Cody a lot. I need him to win tomorrow.. plain and simple. She won her money.. that's it! Enough! What did I do this season? I don't know .. I floated too. I won competitions too! Come one what do you want me to do. I was easier for me to get to the final to. Last time it was easy … this time was easier.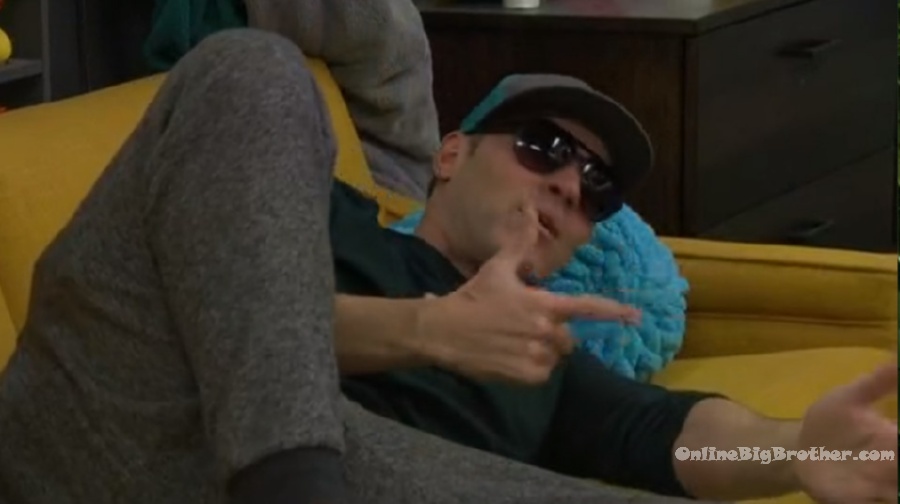 1:15am – 1:35am Enzo pacing back and forth outside the HOH room.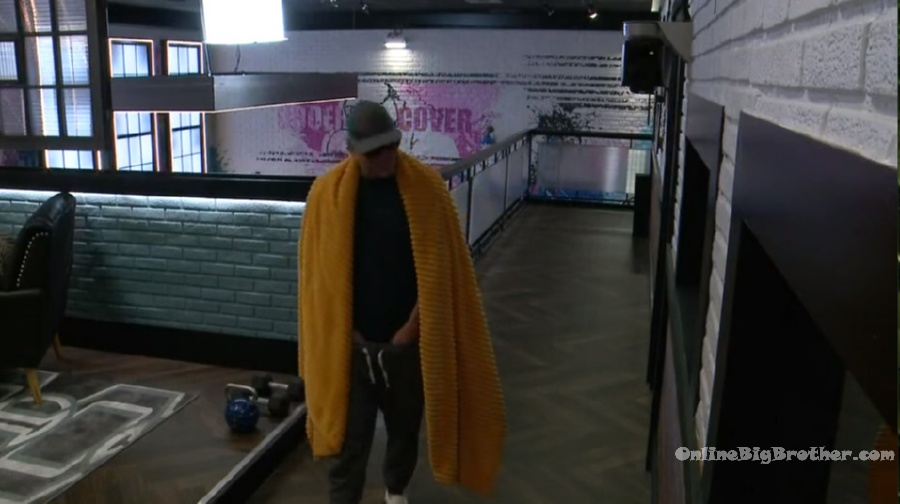 If you've enjoyed our live feed updates this season, please consider donating 🙂
Any amount is greatly appreciated! Without your support this site would not be possible.