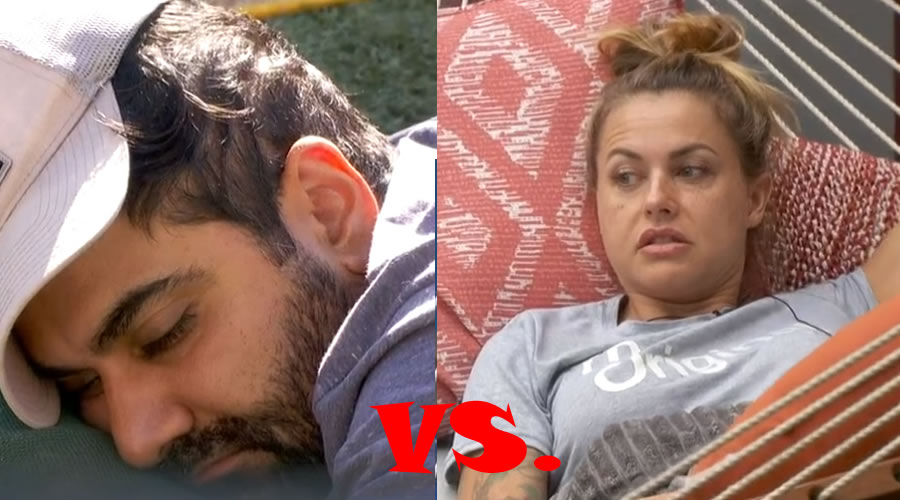 Janelle was evicted last week by a vote of 9 to 2. The preceding Head of household competition was close with Kaysar having a chance of winning (if only) but it just wasn't meant to be. Enzo pulls out the win in the end YO YO YOing all the way to the HOH room. Right out of the gates it's obvious that Kaysar and Kevin are going to be nominated with Kaysar being the target. "it's what the house wants" they all yelled. Enzo knowing Kaysar is targeting his bros Cody/Tyler he's sticking true to his alliances. While it's boring it benefits him and his Brigade 2.0.
The power of veto is played and Kevin wins shocking everyone. It's obvious Kevin the allstar will use it on himself so Enzo has to come up with a replacement. There's a potential for a big move here. I mean Enzo did brag about it Thursday night.
The Yeller
While in the backyard a noble fan frustrated with the sh1t season screams out over the wall something about Cody and Nicole playing the entire house. This sends ripples through the game mostly affecting Nicole it seems. It isn't enough to get Enzo to drop a big move. While there's a flurry of suggestions to get Dani, Da'Vonne or David nominated Enzo goes with Christmas to ensure Kasyar gets evicted.
There's been a lot of movement with the alliances this week. Slick6 is over, Committee is over, core 4 is over etc.. Some individuals game have been dealt a big blow.
Cody for some reason has been able to grease is way out of a tight spot the Yeller put him in. Forming the alliance triple threat with Bros Enzo and Tyler. Dani has lost a lot of trust with the entire house. She's in real danger now. Nicole is in a similar boat having lost the trust of a chunk of the house and her close ally Ian. Bayleigh and Da'Vonne both have targets on them. Right before the feeds go down for the Show tonight. It's clear that Nicole and Ian's relationship in the game is over and from the few conversations I heard Cody and Nicole want him out.
The Banner Plane
Feeds were down throughout Tuesday night. Rumour has it there was a banner Plane/Drone with a message that Nicole is a liar. This essentially ended the Ian/Nicole duo. There has been little on the feeds talking about this incident.
Kaysar
There was no campaigning done this week. Kasyar's "allies" are no where to be found and even if Bayleigh/Da'Vonne stuck their necks out he would have just a fraction of the votes needed. Against David and he would have had a chance. Kaysar will get evicted this week and end of an era.
If the HOH goes the right way tonight I feels like the season is about to start up. Unfortunately with so few likable people left we're once again searching for whoever is willing to make a move to cheer for. Most of the house is stuck in the new school style of incremental moves coupled with mob mentality.. BLAH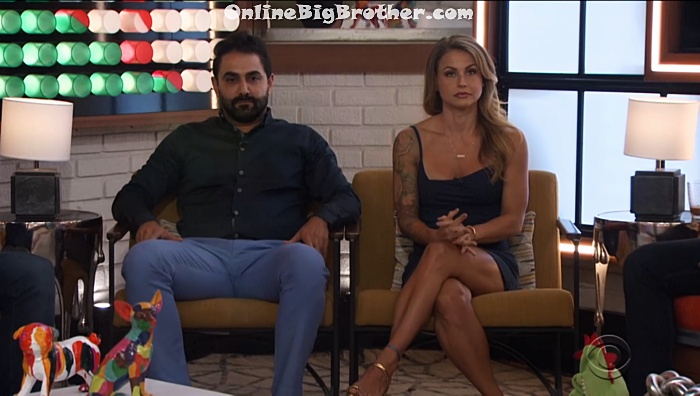 Results from the show
Christmas gives a barf poem that I've transcribed earlier in the week..
Kaysar – I really love all you guys on a personal level .. when it comes to game play and strategy you guys all suck.. Cody and Nicole have been running this
Kaysar calls out a bunch of alliances.
Kaysar says if they want to have a allstars game keep him here if you want to play reunion and charades then evict.
Dani and Cody are extra salty from Kaysar's speech
Cody Votes to evict Kaysar
Memphis Votes to evict Kaysar
Dani Votes to evict Kaysar
Ian Votes to evict Kaysar
Kevin Votes to evict Kaysar
Da'Vonne Votes to evict Kaysar
David Votes to evict Kaysar
Bayleigh Votes to evict Kaysar
Nicole Votes to evict Kaysar
Tyler Votes to evict Kaysar
Kaysar is evicted
No Have nots this week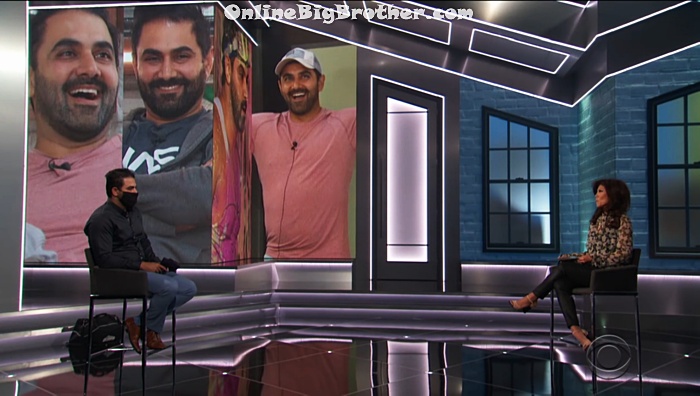 "An Icey hug" #BB22 pic.twitter.com/bZ5g9Dgasj

— OnlineBigBrother.com (@bigbspoilers) September 4, 2020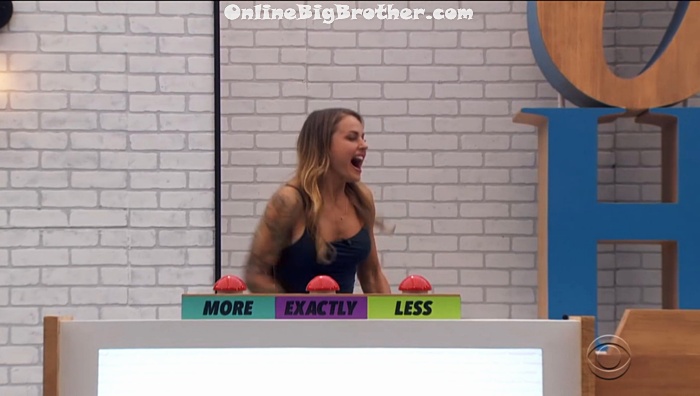 Head of Household Competition Filter Face off
Kevin beats Ian picks Nicole and Cody
Cody Beats Nicole picks Kevin and Da'Vonne
Da'Vonne beats Kevin picks Cody and Memphis
Memphis beats Cody picks Dani and David
Dani beast David picks Bayleigh and Da'Vonne
Da'Vonne beats Bayleigh Picks Dani and Memphis
Memphis beats Dani picks Tyler and Da'Vonne
Da'Vonne beats Tyler picks Christmas and Memphis
Christmas beats Memphis
Christmas Vs Da'Vonne
Christmas wins HOH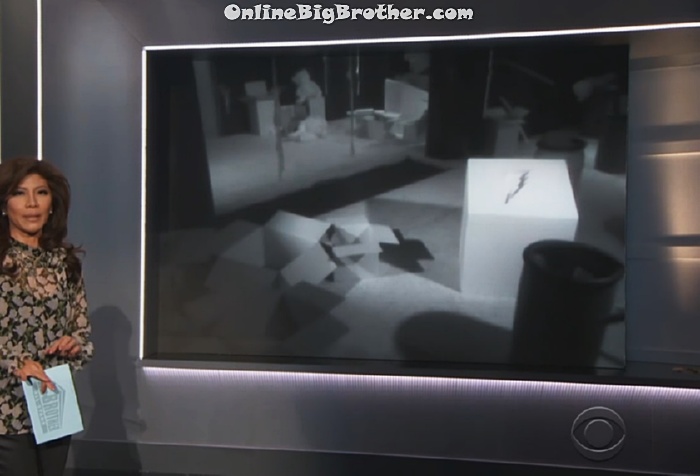 BB Basement Twist
One competition played in the dark will award three NEW game changing powers but these new powers could changed everything
6:35 pm Feeds down yo
7:20 Feeds down yo
8:40 pm Feed NO yo