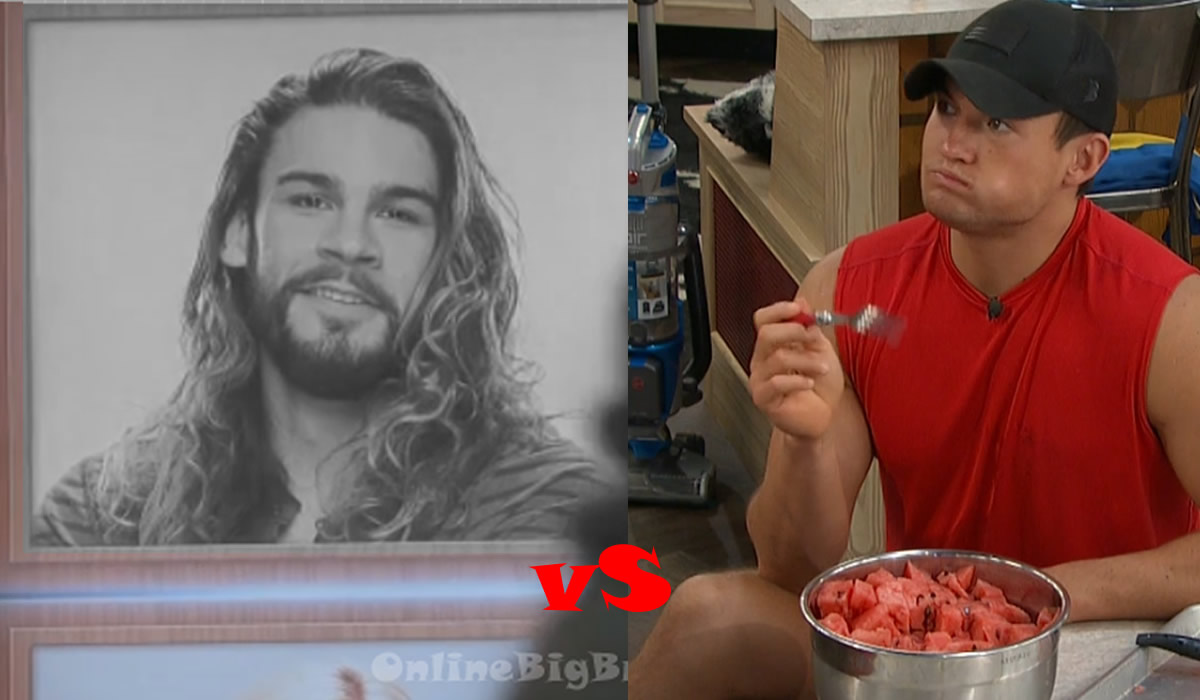 It was a happy week on the Big Brother 21 Live Feeds. Everything seemed to fall into place and something I totally wouldn't have predicted 2 weeks ago happened. With my joke being if Jessica wins HOH she'll put up her allies and do whatever Jack/Christie said. Not a Chance! Jessica did win the Head of Household and took the shot we all wanted. Couple this with the blow-up last Thursday and the season is finally out of the dumpster.
We had the Big BLOW up between the 6 shooters resulting in their disintegration. On one side you had Jack, Christie, Sis, and Tommy. On the other side, you have Michie and Holly. Most of the outsiders have coalesced into Cliff and the angels. Jessica wins the HOH staying true to her Angels nominates the two strongest men in the house Jackson and Jack. At this point, Christie's power is still active so everyone is playing nice.
The power of Veto is played Giving us another shocker with Jessica pulling out the win.  Christie's power is now kaput and a shot can be made against the 6. Jessica does not use the POV and wants Jack to be the target. Jessica frees us from a sucking summer… whats left of it anyways.
Work of Art
"I know exactly how I'm going to lay out my deal it'll be beautiful it'll be a work of art" – Jack
Jack tried many angles to get the votes. It was an active campaign trail for him. That we should tip our drink to.
These are some of his attempts.
1 – Make a new 6 with Cliff and Nick replacing Holly and Michie. Offer 3-4 evictions/weeks of safety to Cliff.
2 – Offer safety to Cliff that from people he's loyal to.
3 – BOMBSHELL tell Jess that Kat knew about the flip on Nicole.
4- Girls alliance is coming to the guys have to stick together
No Flip insight
There was just too much bullshit the outsiders had to deal with after 2 months of 6 shooter rule. The house finally sees Sis, Tommy, Christie, Jack as the most powerful group in the game. Jack's leaving. Christie and Sis might vote to keep Jack the rest will vote to evict. Going into next week it's looking like the entire house is targeting 2 of Sis, Tommy or Christie with the majority wanting Tommy out.
Before the feeds went dark
They're all frantically putting on makeup as Jack sulks
Cliff didn't take Jack's Guernica Sis and Christie are shocked by this. Nick comes by and comment sit feel slike a funeral. Christie goes on about not knowing what to do.
Sis – in terms of  winning it or not
Christie – I do want to win it
Sis – if you don't 2 of us are going up
Jack – that's the reason why I died nobody else wanted to f*ing win
Christie – huh
Jack – nobody else wanted to F*ing win
Christie – what do you mean.. what did he mean
Sis – I don't know
Christie – what does that literally mean
Sis – I'm going after f*ing Cliff and Kat
Sis says Jackson isn't coming after her. Jackson is coming after Christie.
Sis – I fuck*ing hate him. Cliff Literelaly you think you are going to go to final 4 with them.  He's a F*ing pussy that's why he couldn't f*ing battle it out
Christie – I'm so f*ing pissed
Sis – what do you think Kat is going to do
Christie – I don't think she's going to flip
Sis – why
Christie – I just don't
Aww shucks the boyfriend goes to jury #BB21 #JackEvictionParty pic.twitter.com/gVtFSJjxd7

— OnlineBigBrother.com (@bigbspoilers) August 9, 2019
Results from the live show
Aliens
Jack points out everyone's quirks
Jackson gives a boilerplate speech calls JAck out for burning him multiple times.
Christie Votes to evict Michie (universe)
Sis votes to evict Michie
Tommy votes to evict Jack
Cliff votes to evict Jack
Nicole votes to evict Jack
Holly votes to evict Jack
Nick votes to evict Jack
Kat votes to evict Jack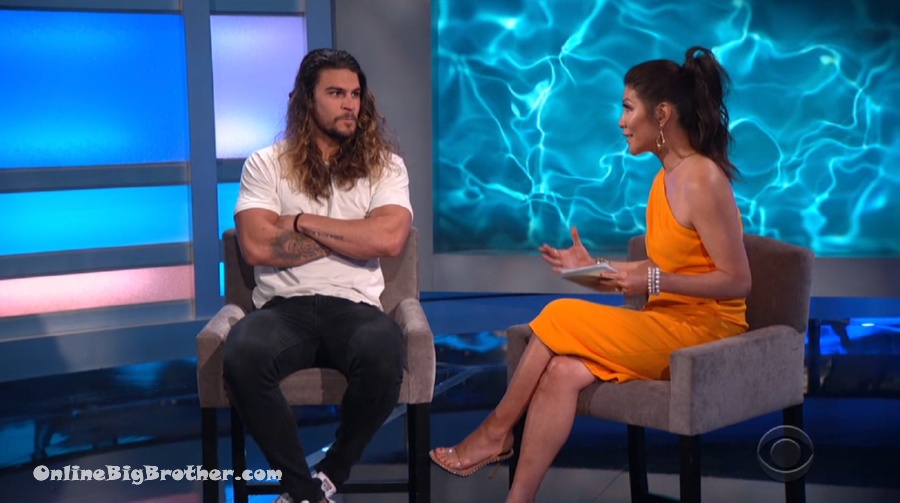 Jack evicted tells Julie he's all in with Christie and Tommy in the game.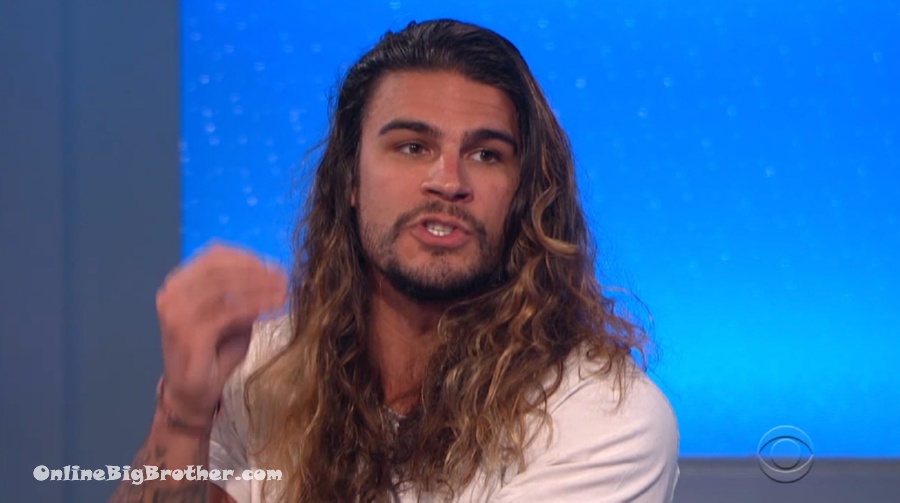 Julie calls jack out for the comments he said about Kemi. Calling her "Dog poop" and "stomp a mudhole"
Jack gives some excuse.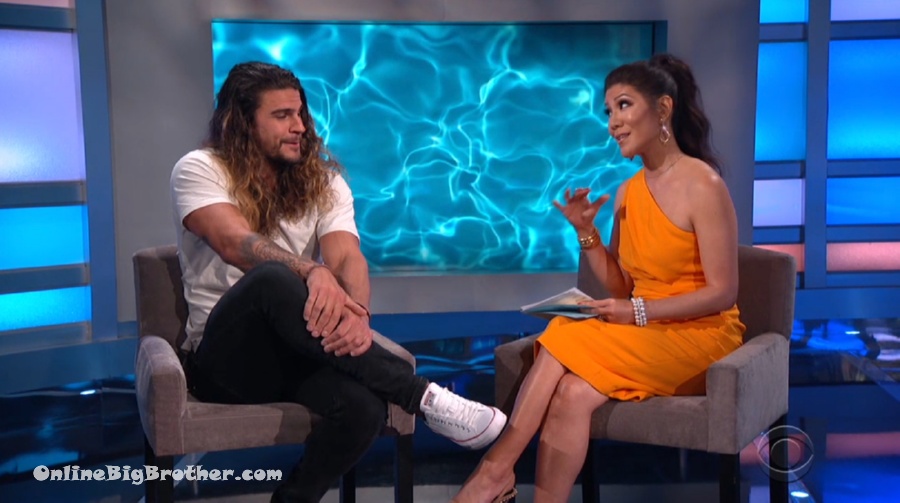 Julie calls him out on the rice pudding comment.
Jack appreciates that they give him the chance to comment on that.
Head of Household Competition
Cliff – 9.70s
Christie – 9:19s
Tommy – 8.90s
Nicole – 10.20s
Jackson – 9.39s
Kat – 11.29s
Sis – 9.14s
Holly – 10.07s
Nick – 9.82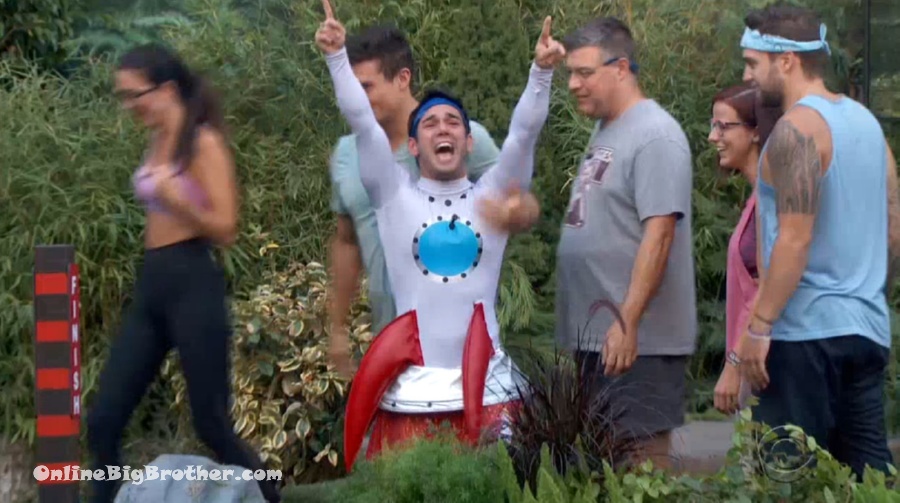 Tommy wins HOH. Welcome to Hell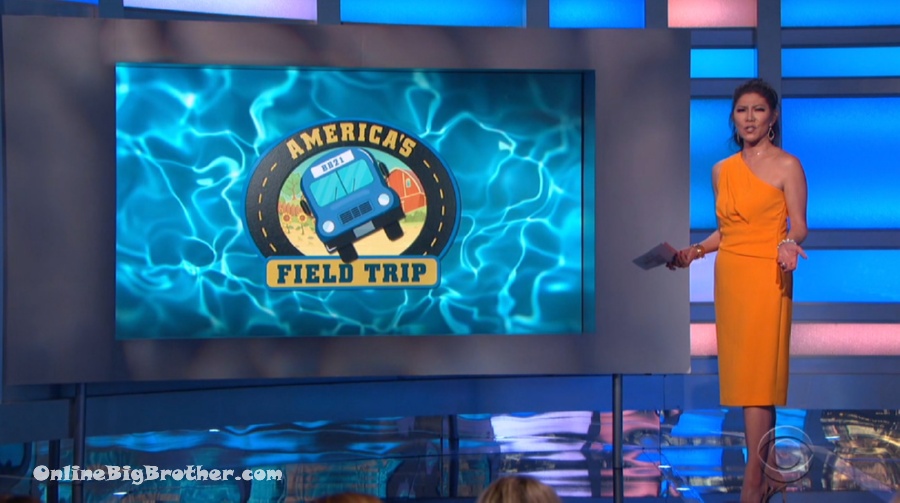 Sunday we find out which three houseguests compete in the field trip
Live feeds come back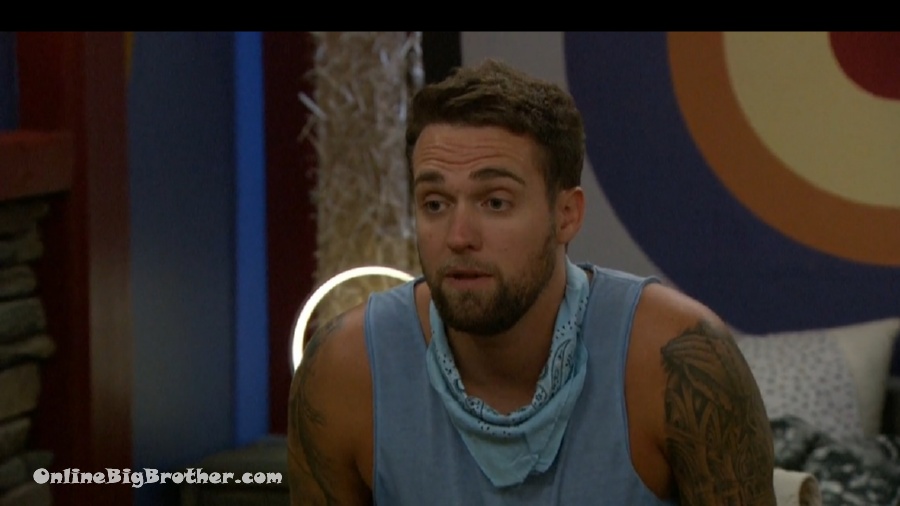 7:06 pm Nick and Tommy
Nick – I was in a weird spot
Nick – I swear on my life I'm really only loyal to you sis and Nicole and I do like Christie… I always liked her. I always liked her
Nick explains that when he was kicked out of the alliance he had to make other relationships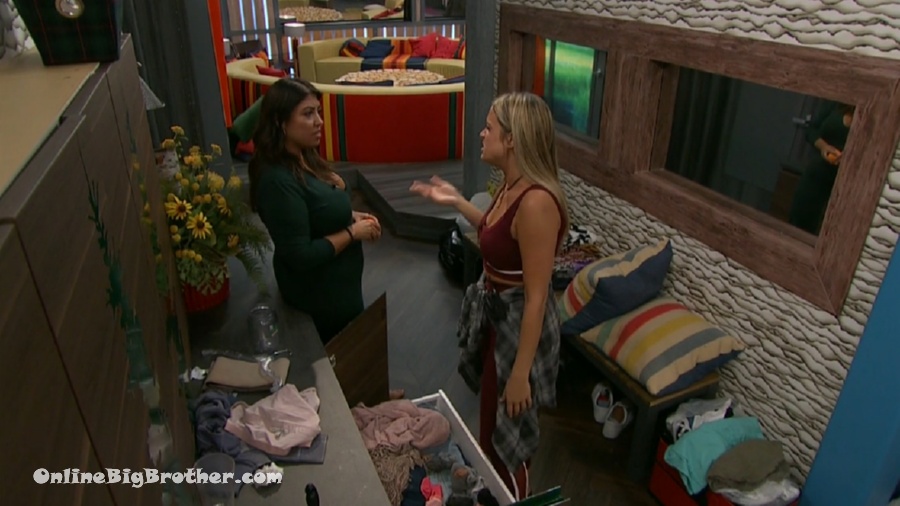 Jessica and Christie chat it out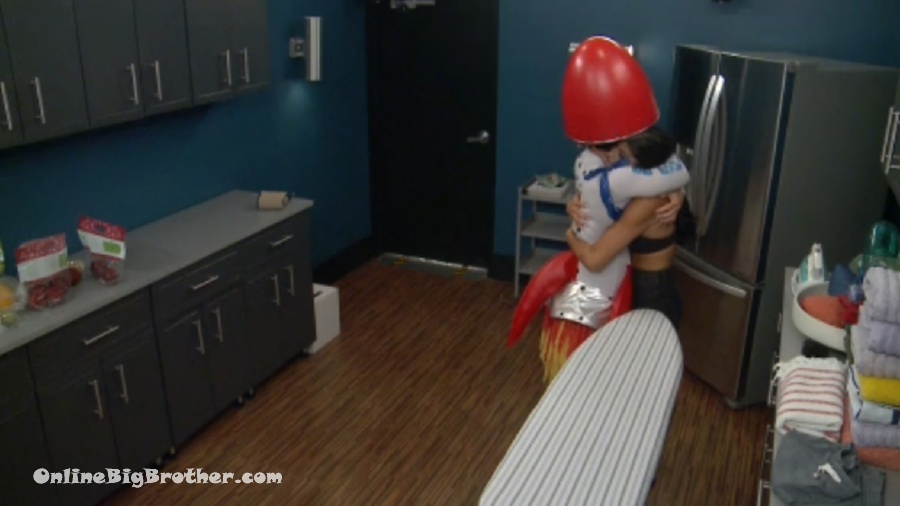 7:16 pm Sis and Tommy hug..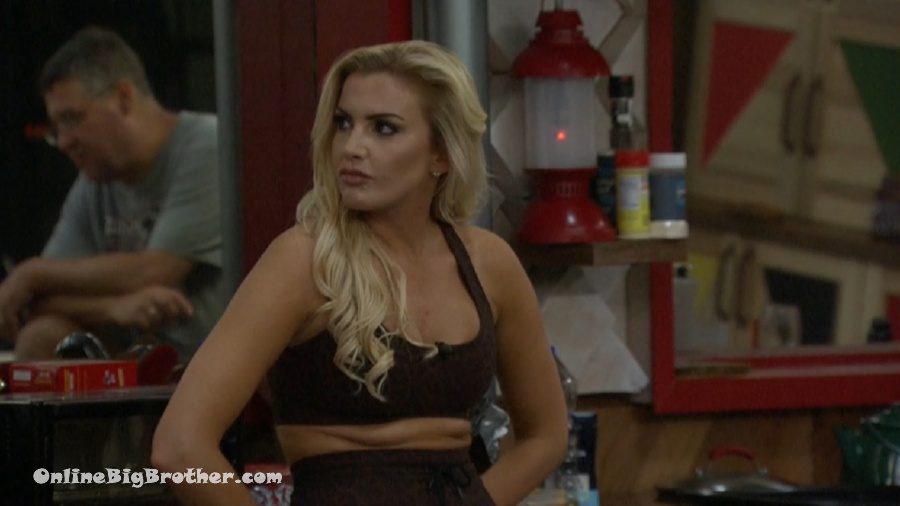 Kat being awesome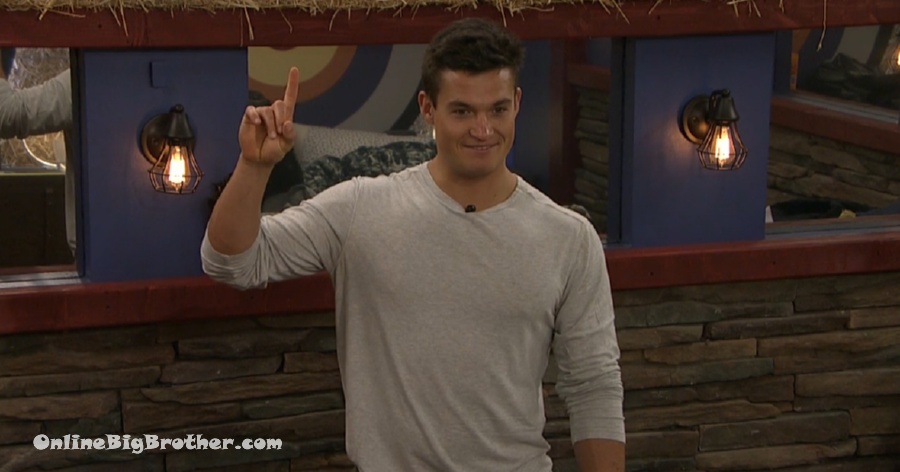 7:28 pm Sis and Jackson
They talk about Cliff moving out into the hallway because he snores so much and he sucks (that last part I added)
Sis – I don't want to f*ing sit near him I don't even want to be in the same as him I f*ing hate him.. I just don't like him
Jackson says he has nothing against SIS
Sis – me and you never had an issue
Sis – I want you to know just because me and Christie are close don't think I don't see what she's doing in the house.
Jackson – I know .. I tried
Sis says Jack really regrets trusting Christie
Sis – you know how far up her a$$ he was in the beginning
Jackson – you are talking to the guy he threw under the bus if anyone knows how far up her a$$ he was it's me
Jackson – her game is blown to sh1t
Sis says Tommy is probably going to play it safe and use a backdoor. Says he might use Jackson as a pawn.
Jackson says if he goes up with Cliff he'll go home.
Sis – Me, Christie, Holly, Nick and they would be
Sis is pushing for Jackson to play nice with Christie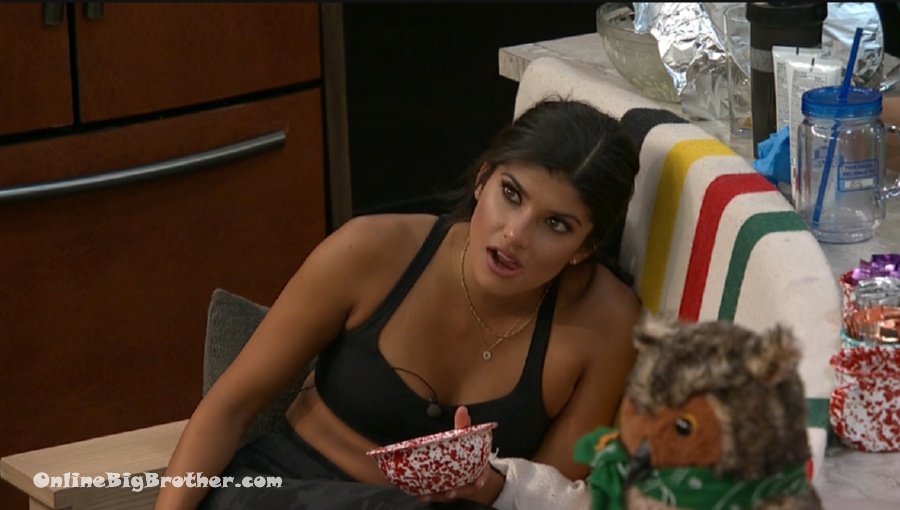 7:50 pm Sis, Christie etc
Sis – Jack has such a big personality you'll definitely feel his presence gone
Sis – we won't be able to see him work out anymore he looked so f*ing hot
Christie – At least I won't feel fat when he works out and sadly watch him and think about how I didn't want to
Sis – and then he won't be able to work me out now
Christie – yeah he won't be able to work you out
Sis – you know what I mean WINK WINK
=