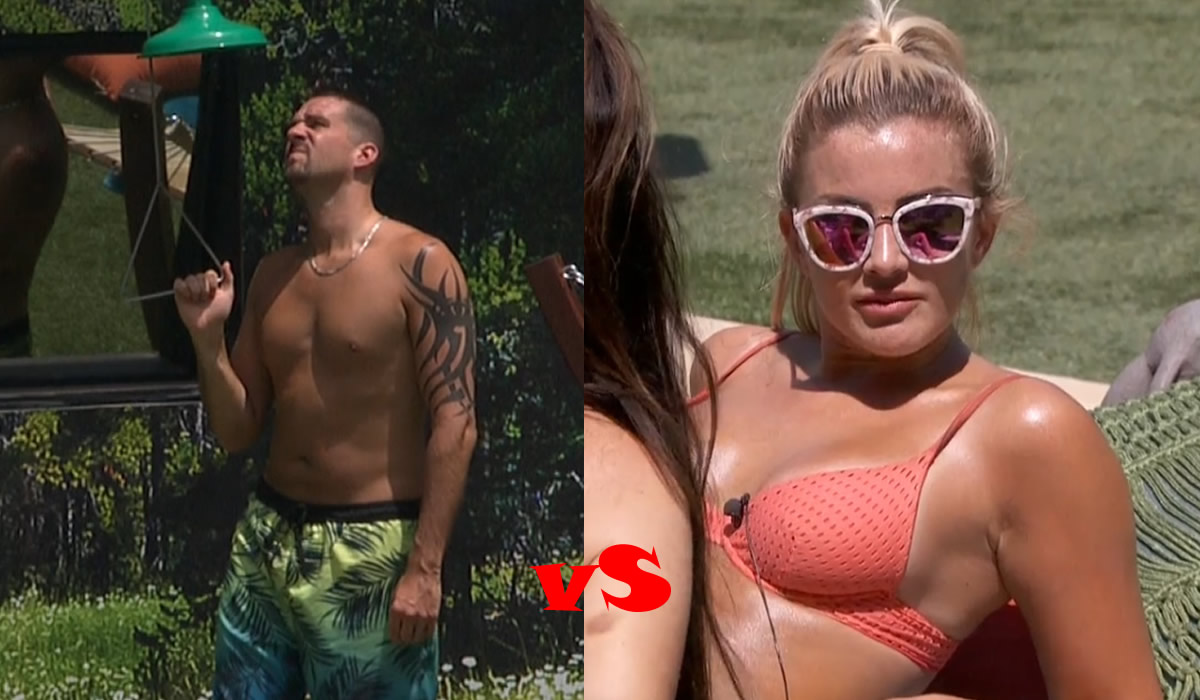 Finally some excitement in the Big Brother 21 house.
Holly wins Head of household beating out Sis in an endurance competition. Holly sticks to the six's plan and puts up, Sam and Nick. The target is Nick. Nick goes on to win the Power of Veto and obviously uses it on himself. Holly was considering Nicole as the replacement nomination but under heavy pressure from Christie she puts up Kat. Sam is the target.
In the hopes of helping out his bottom feeders, Sam wants to expose Christie's game. He was going to do this during his eviction Speech but decides to do it the day before. The core of his information was how during Cliff's HOH Christie was 100% on board with getting out Jack. She was going to accuse Jack and Michie of bullying and use that as an excuse not to use her power so one of them could be evicted. Instead, Jackson won the veto. Now she has to show her loyalty to Jack so she flipped the story onto Nick and Sam. Said they were bullying her to not use the power. Sam brought this up to Jackson along with a series of other Christie tidbits.  Jackson believes him and says now a lot of the "dots are getting connected". These stories work their way through the house giving people time to talk about Christie's lies.  Christie's core of Tommy and Jack stay with her. Sis tags along for Jack's D.  The rest of the house though (Jess excluded) is highly suspicious. The fault line is between Holly/Jackson and Tommy/Christie/Jack/Sis. Most of the bottom feeders have been more interested in paying tribute to the 6 so they can be the 7th member. Hopefully, some of them do something.
Possible last-minute Flip
At around 2 pm Jack and Jackson had a conversation which brought to light how suspicious Jackson is of Christie, Tommy, and Sis. Jackson also let it be known that Holly and Kat knew each other outside the house.  Jack goes to Tommy/Christie and fills them in on this, POOF a flip. Jack's one worry is if Jackson plan all this and he wants to keep Sam. The feeds went down at 3 pm there's still a lot of time between then and the live eviction so it's unknown what can happen and if word about a flip reachers Jackson. There's a very good chance that at least Jack, Christie, Tommy, SIS, Nick, and Nicole will be voting out Kat.
Results from the live show
Kat – Changing what I'm going to say .. I'm kinda winging it we'll see how it goes. Gender empowerment .. benefit your game in the long run .. values.. confident and passionate. I love you all .. I'm honest. I can be nice and win. I hope tonight is not my last night.
Sam – to my beautiful wife Melissa you're a pretty angel… Daddy's coming home. I may have planted little seeds good it's Big Brother I'm playing the game "SEND IT"
Christie – Votes to Evict Sam
Tommy – Votes to Evict Sam
Jack – Votes to Evict Sam
Sis – Votes to Evict Sam
Jessica – Votes to Evict Sam
Nick – Votes to Evict Sam
Nicole – Votes to Evict Sam
Jackson – Votes to Evict Sam
Cliff – Votes to Evict Sam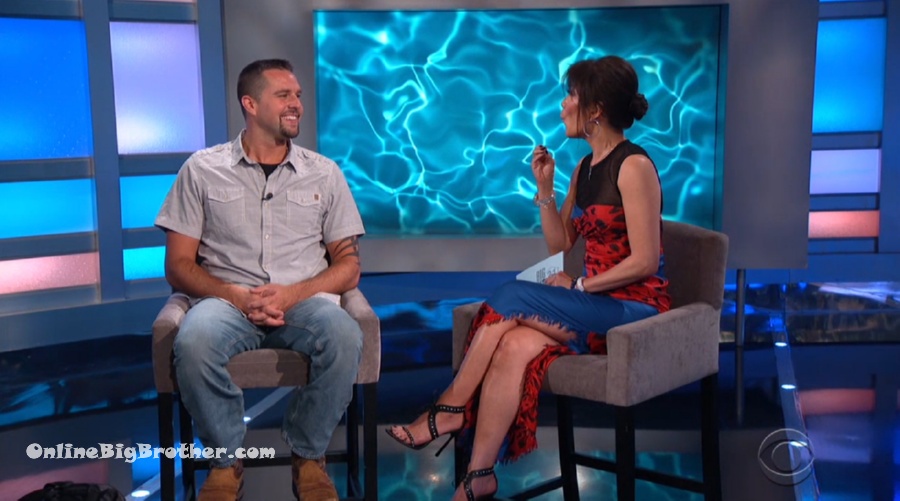 Sam evicted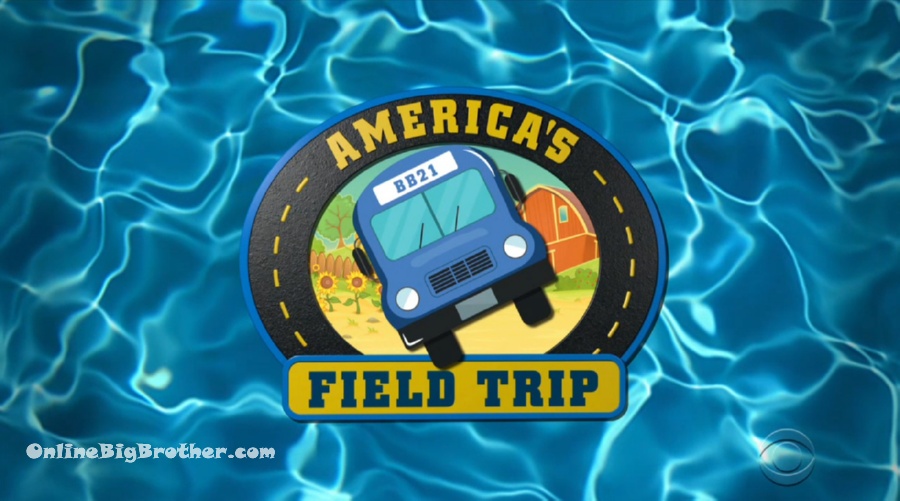 The Field Trip Vote
Choose three houseguests they compete while on a field trip. The winner gets safety for the week the loser gets nominated as the third nominee.
Doesn't affect this week it affects the following week. 8 days of voting.
Head of Household of the applicable week are not eligible to receive votes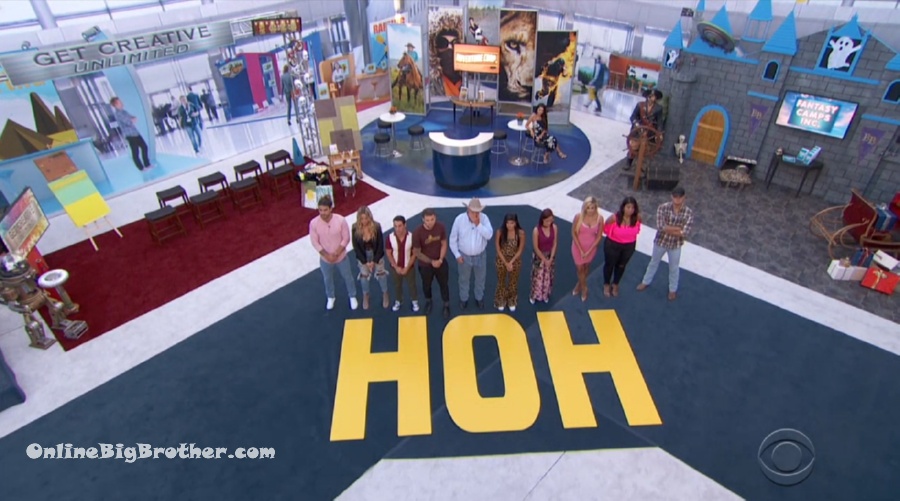 Camp EXPO HOH