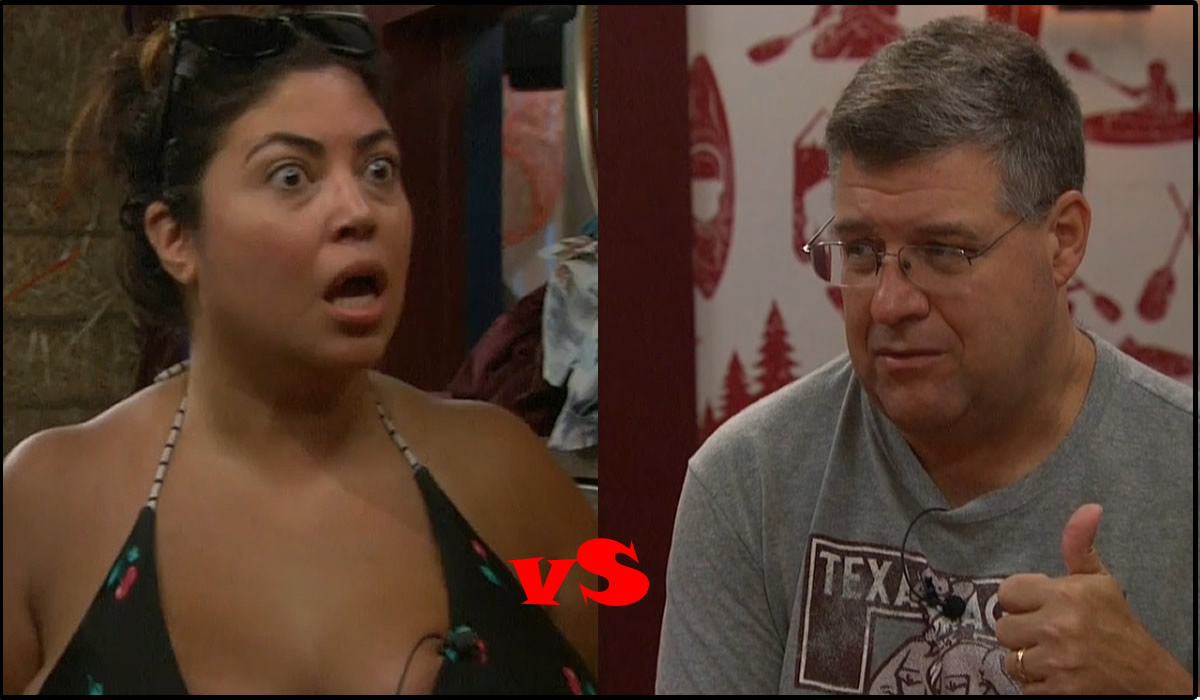 Here we go, Folks, the Double Eviction we wanted a month ago to clear out this house.
Last week we saw Nick get evicted during Holly's Head of Household. Going into the week 10 Jackson pull out the HOH win. He nominates Christie and Jess. Tommy wins the Veto and uses it on Christie. Jackson nominates Cliff as the place holder. Jess will be evicted tonight.
Jackson's clever plan is to get Jess out leaving 3 pairs in the game. Christie/Tommy, Holly/Jackson, Cliff/Nicole. Jackson wants the opposing pairs to think they are in a final 4 with him and Holly so that they attack each other. His true intentions are to go to final 4 with Cliff/Nicole but is hedging in case Christie or Tommy win tonights HOH. In practice, these events won't happen this way. Christie and Tommy would target Jackson. Cliff and Nicole, however, going against Tommy/Christie.
Double Eviction Results
Julie confirms no Jury battle back.

They are told about the Double Eviction tonight.
First round of Eviction
Holly votes to evict Jessica
Nicole votes to evict Jessica
CHristie votes to evict Jessica
Tommy votes to evict Jessica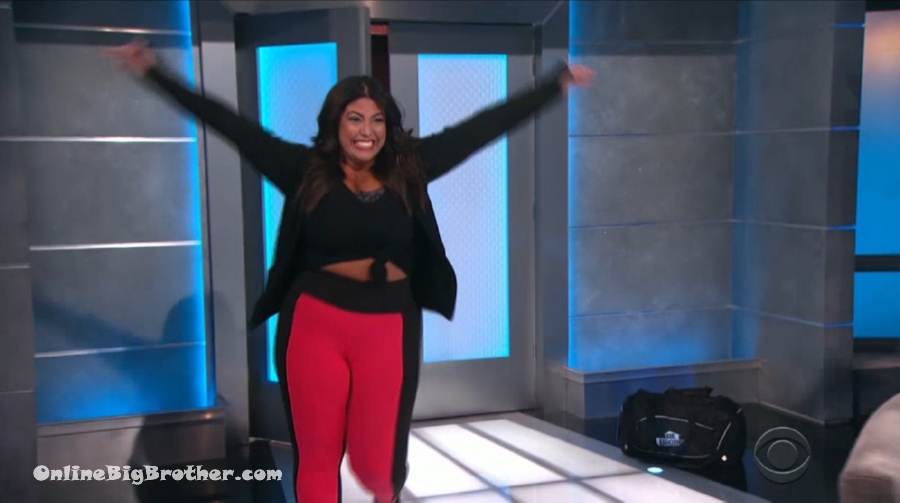 4-0 Jessica is evicted.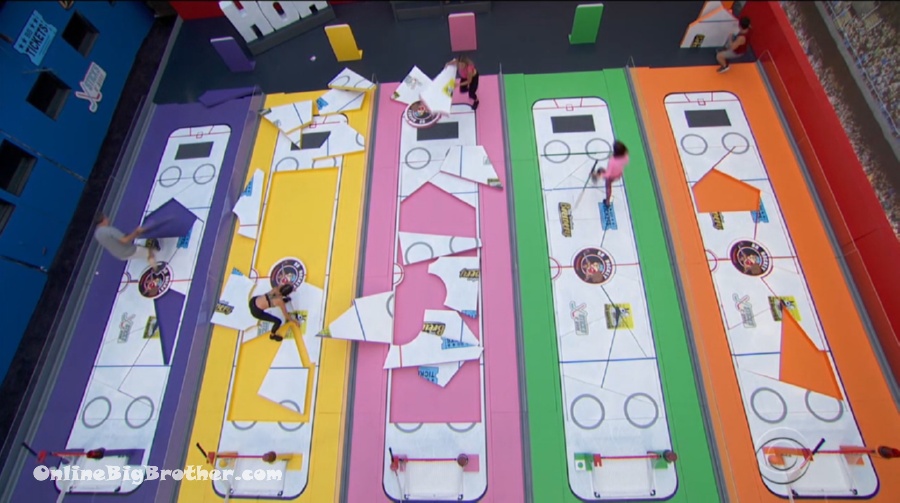 "On Thin Ice"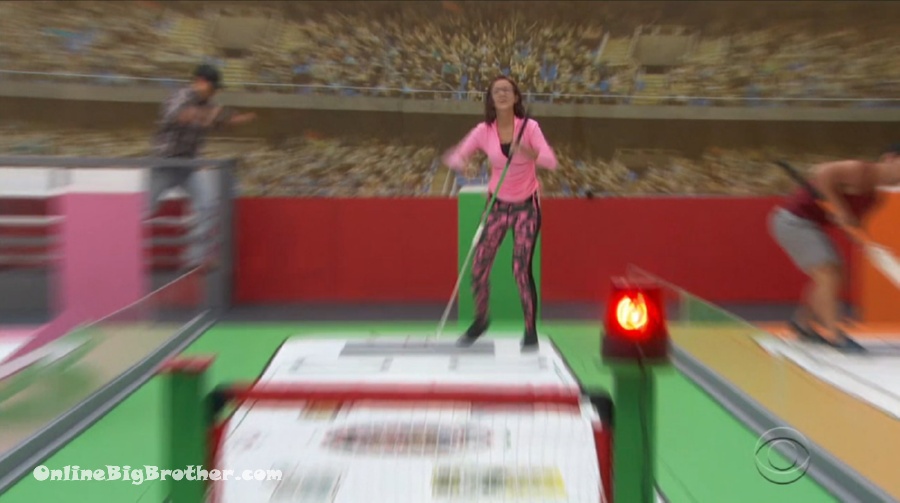 Nicole wins it (F*** YEAH!)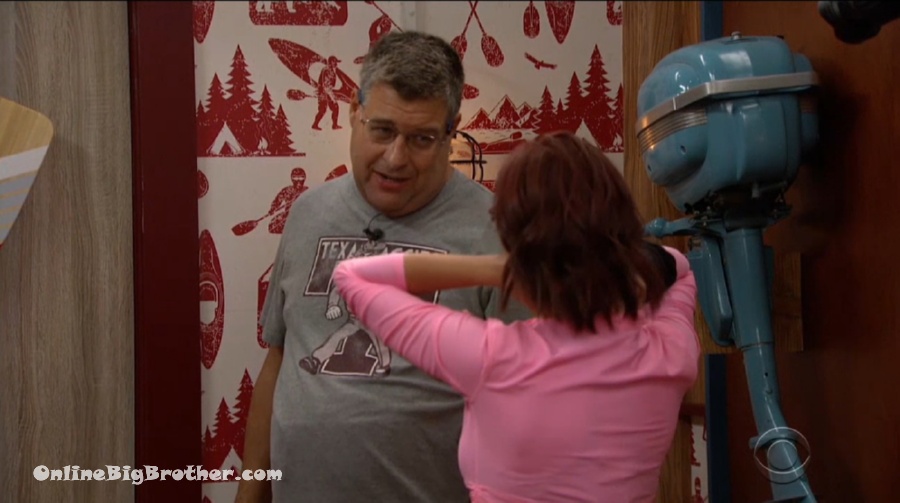 Cliff tells her he has her back if she puts up Chrsitie and Tommy or Michie and Holly but he prefers Chrsitie and Tommy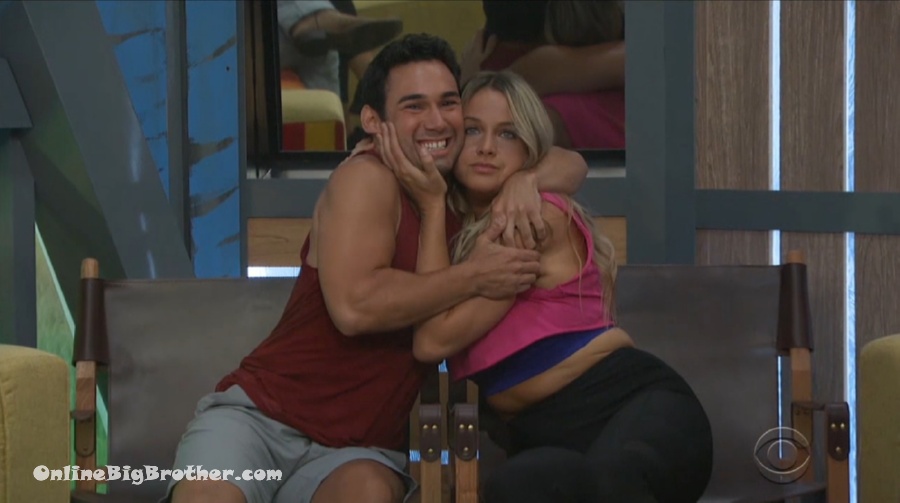 Nicole nominates Christie and Tommy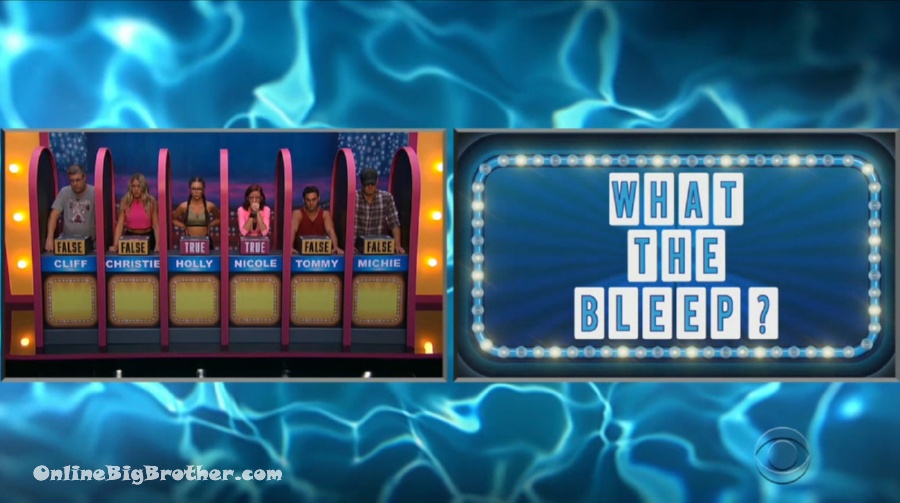 The Power of Veto is "what the Bleep?"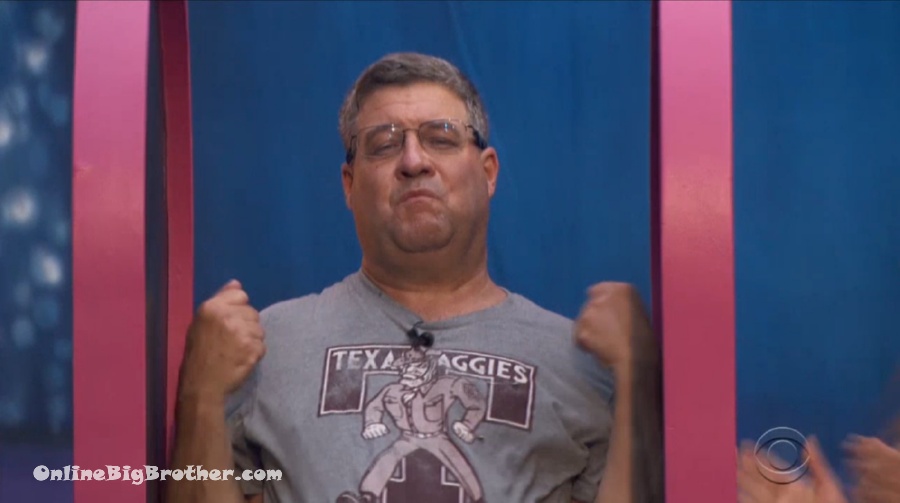 Cliff wins the power of Veto (F* YEAH)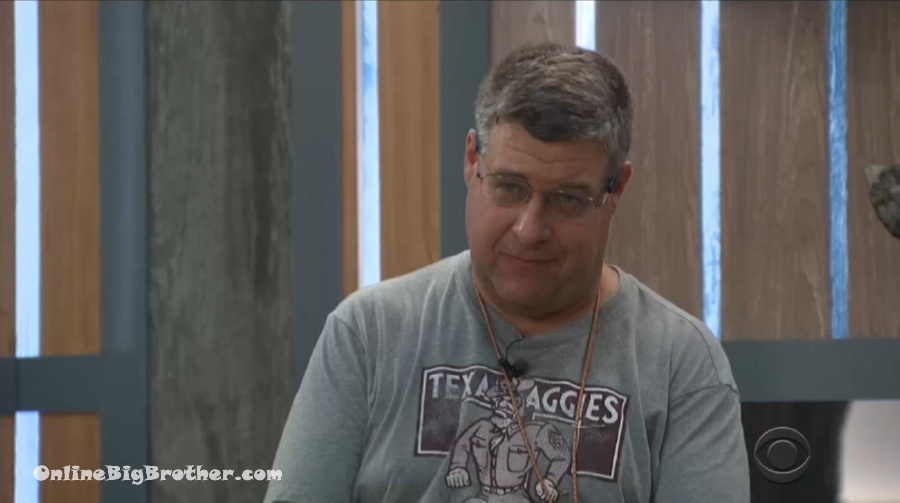 Cliff Doesn't use the veto.
Michie votes to evict Christie
Holly votes to evict Christie
Cliff votes to evict Christie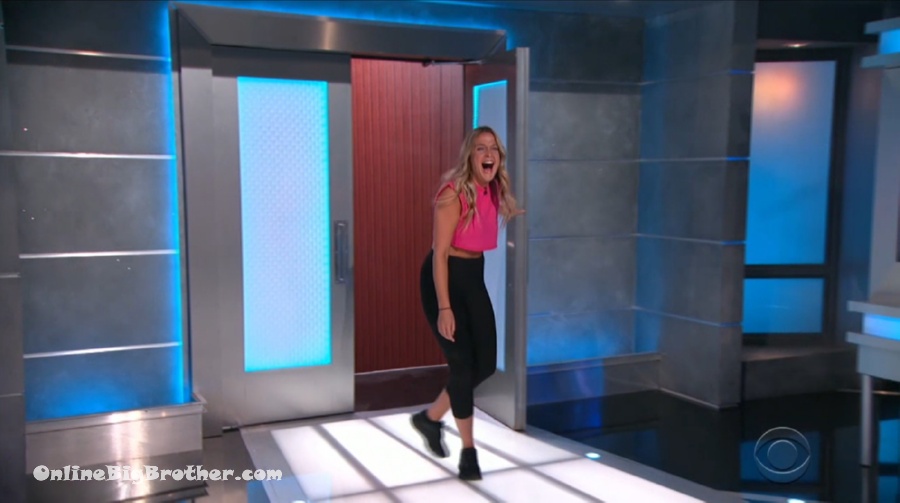 Christie Evicted (F* YEAH)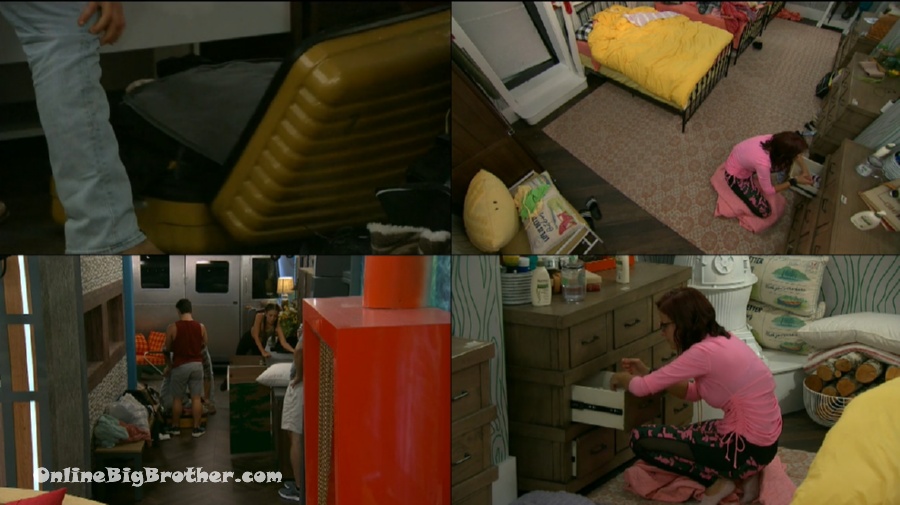 Next POV will have Swaggyp and Bayleigh on as guest hosts (ZOMG)
7:13 pm Feeds come back.. Packing Christie stuff talking about the HOH competition they will be playing tonight.
Cliff comments they don't have to change clothes so it's not an athletic comp.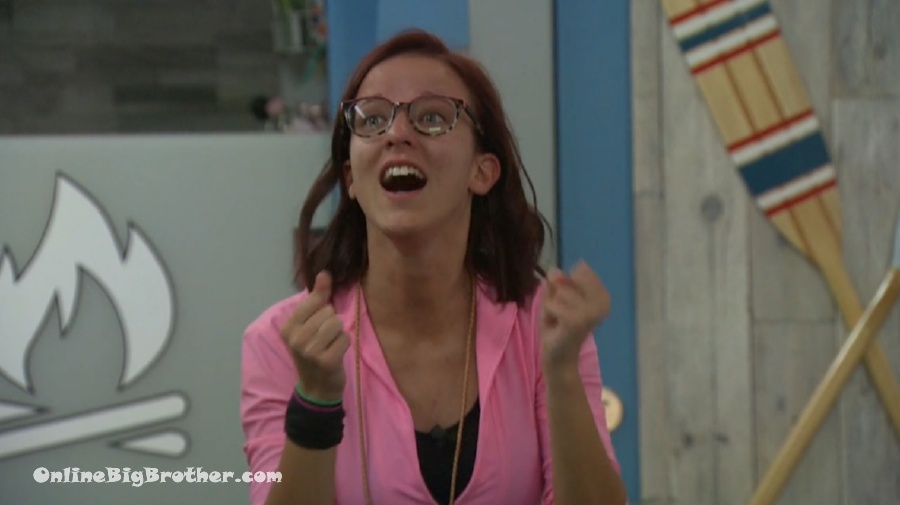 7:15 pm Everyone but Tommy
C – we're one hell of a step further
C – Nicole.. your day
N – People were saying put you two up and it was probably smart to put you up but this is what I'm sticking with this is the sword I die on I gave my word.
H – Same ..
Everyone saying Some sorta Sword dieing saying.
J – We shook hands
C – we shook hands.. I don't need swearing on bibles or anything else we Shook hands and that is all I need.
H – If this is the word I die on it would be the sword I am honoured to die on and that's what I wanted in this game
Cliff – With HOH if one of us wins one of us will go up but it doesn't matter from a vote standpoint.
Jackson – as long as he doesn't win the veto.
C – that's the big part I know
J – BB Comics. probably
Nicole talks about the HOH competition and taking that first shot that missed.
Nicole – I'm not letting my anxiety ruin another HOH .. I just calmed down and lined it up and whaled iot
N – I can't believe it
J – I'm so proud of you Nicole seriously you are going to watch it back.. I'm literally like a dad watching I'm like GO GO GO
Nicole is very happy "I knew it I felt kit it was meant to be.. "
She's ecstatic about getting pictures from her family.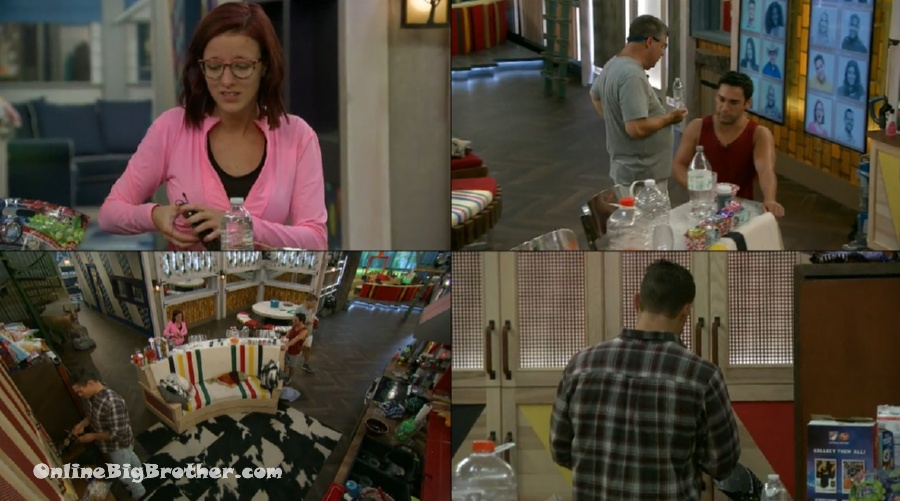 7:34 pm
Cliff – gonna feel weird with 5 of us in here now… that's a big drop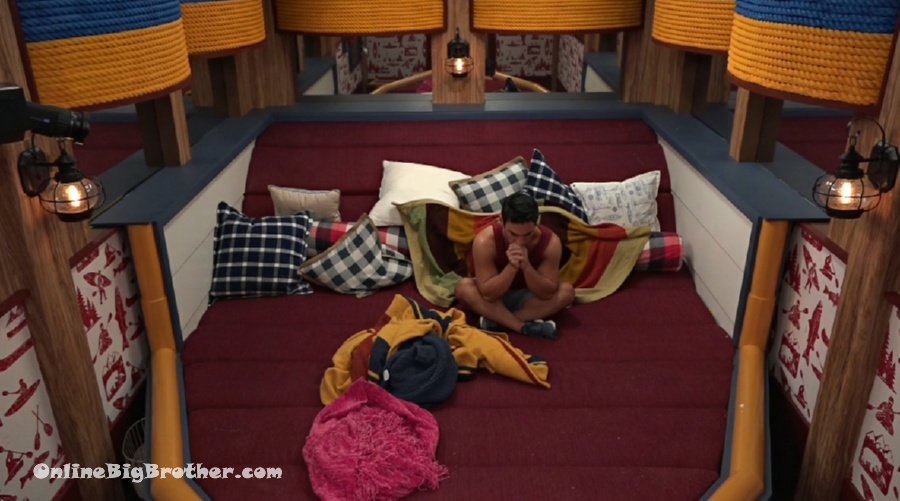 7:44 pm With no one left Tommy turns to Jesus then meditates.
7:46 pm Holly and Jackson
Shocked they made it through the double.
J – I'm proud of you
H – I'm proud of yo u
They kiss he slaps her a$$ and she squeaks
8:01pm Kitchen. Jackson to Tommy – get your a$$ up and give me a hug! They hug. Jackson – I never thought her picture was going to go black and white. I truly thought she was going to win this thing.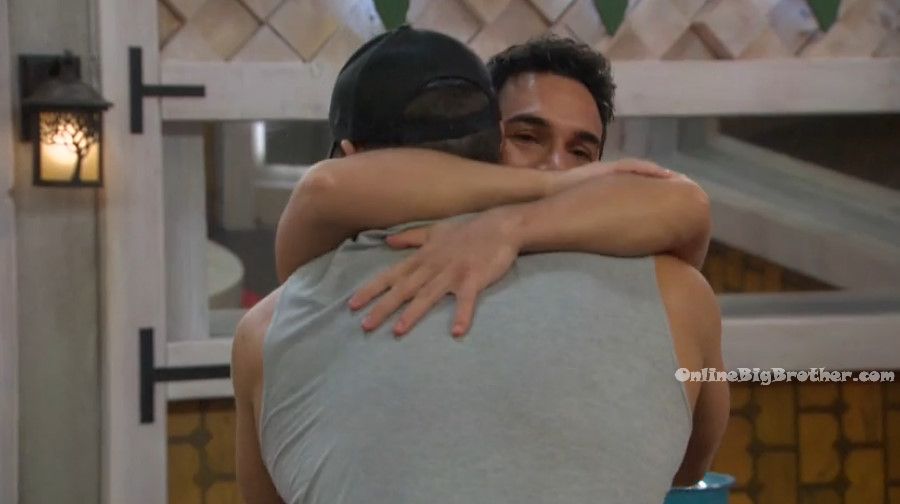 8:08pm Big Brother blocks the feeds for the HOH competition..
Check cliff out.. once he hears that Nicole is done he moves a piece that's clearly in the right spot and tries another spot for it.
OnlineBigBrother Donations
If you enjoy this site and the type of content we produce Please consider a donation.