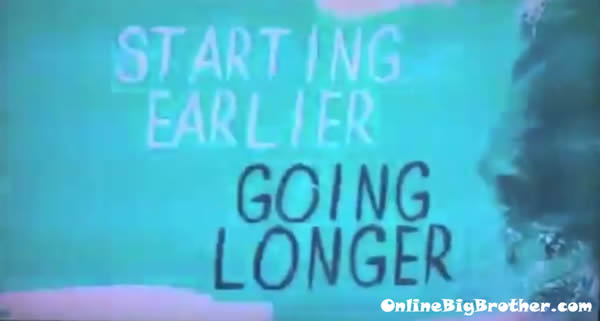 The NEWEST Big Brother 15 promotional commercial aired last night promising us the longest season ever! This was not new as we already knew that this season was starting earlier than usual with the première set for just a few weeks from now on June 26th. In this commercial however CBS eludes to the fact that Big Brother 15 could be 100 days long, which would be a full 25 days longer than the usual 75 day season. They state that this season is Starting Earlier and Going Longer which means Big Brother 15 could most likely have the finale near the end of September. Calculating out the days if season 15 actually is going to be 100 days long, which I HIGHLY doubt, would have the première as we know on June 26th and the finale on October 4th. As October 4th is a Friday and the finale's are always on the eviction night being Wednesday this season, the finale will likely be some where between September 18th and October 2nd. The finale of Big Brother has always been right before the fall TV line up starts so I find it hard to believe this season will go even to the end of September. Everything and anything said in these promotional commercials should be taken with a grain of salt as not every thing they say is true as just last season they promised Big Brother 14 to have more house guests than ever before, when in reality it had the same amount of house guests (16) as Big Brother 9.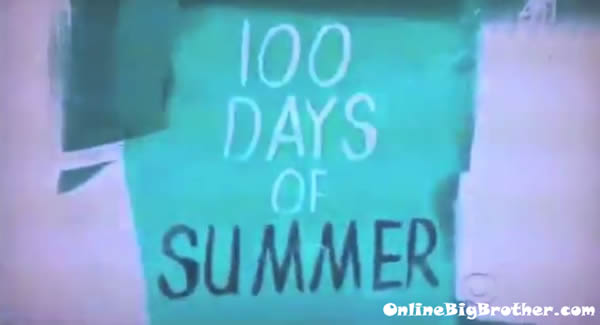 Get ready for the best summer EVER!
Wil Heuser says "Alliances, Aligations, Lies!"
Big Brother's 100 DAYS Of SUMMER!
This year we're STARTING EARLIER, GOING LONGER!
Julie Chen says "More Big Brother than EVER BEFORE!"
Julie Chen hosts the Big Brother season premiere, Wednesday June 26th only on CBS!
We want to know what you think of the newest commercial! Tell us your thoughts in the comments below!
Stay connected and interact with other Big Brother Fans on our Facebook page.
And Follow: @BigBspoilers and @Dawgsbigbrother on Twitter for the most up to date spoilers.