Feed subscription lets you go back and re-watch everything we post here CBS All Access Live Feeds with a FREE 7 DAY trial.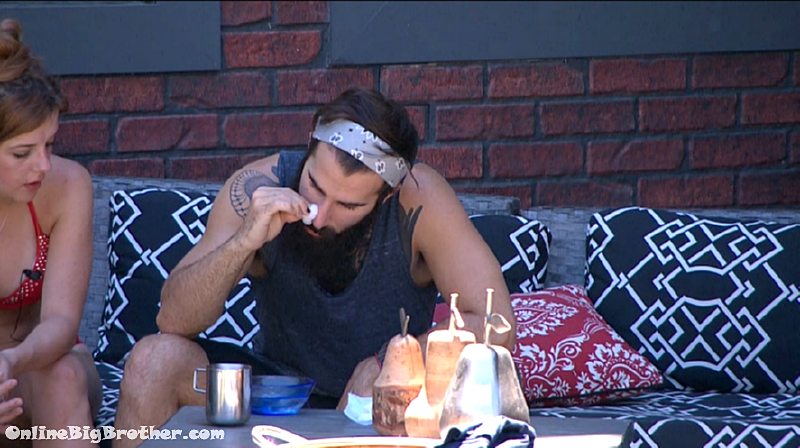 1:10pm Elena, Paul, Josh, and Christmas
Josh is telling everyone Jessica being a b1tch to him implying he's too stupid to spell drought.
Christmas says Jessica is just salty
Christmas is saying that Jessica used her Hex improperly while she used her Hex appropriately
Paul tells Josh to ask Jessica how to spell evicted.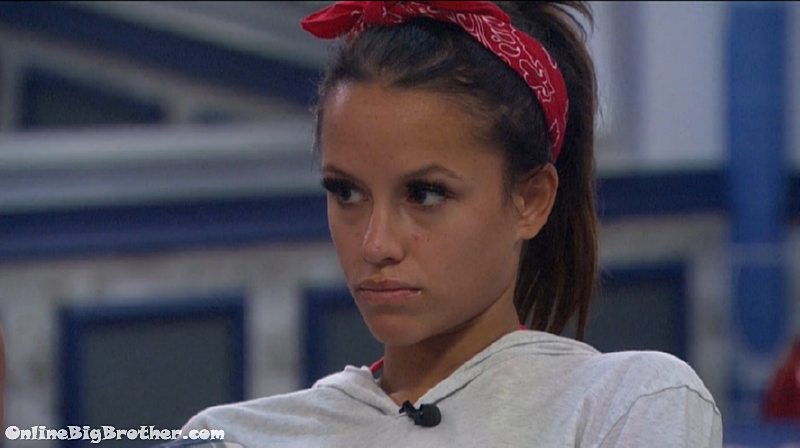 1:11pm Kitchen
Josh asks Jessica if she can spell evicted
Jessica tells him to get lost "Go f* yourself"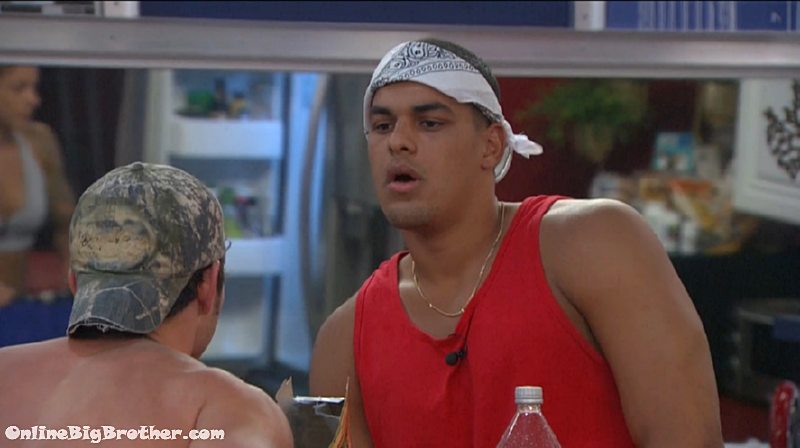 1:16pm Jessica, Jessica and Cody
Josh comes up to them
Jess – Josh I'm warning you, today is not the day
Cody – Listen here you f*ing piece of sh1t I swear..
Jess – DON'T
Josh – I didn't even put you on the block
Jess – Josh get away from me
Cody – you trying to get some attention on Snap chat sh1t
Josh – she made me feel.. she was like spell drought i'll make you look stupid.. I have a degree I own a business
Jess – I still think you're a moron
Cody – you're the dumbest f*ing person we've ever met Josh
Josh – nice
Cody – you f*ing waddle around here with your fat f*ing body acting like you are f*ing tough, you know it's only because we can't f*ing do sh1t in here
josh – ok
Cody – you want to f*ing try this sh1t on the outside go for it, I f*ing dare you
Josh – ok, you guys are making it real personal
Cody – it is personal josh
Jess – I'm not in the mood today so just go, don't speak to me don't address me
Jess – but if that's the game you want to play.. I got 2 days left baby bring it on
Josh – I was talking to Matt and you inserted yourself.. saying I was stupid
Jess – go away..
Jess – Actually I didn't say your stupid.. but right now I'll say it.. You're stupid
Josh – Ok how am I stupid
Jess – do you listen to yourself speak on a daily basis? because unfortunately I have to
Josh – you guys are going to look so stupid when you re watch this.. you both played yourself
Jess – oh no evict me I'm terrified there's nothing for me in the outside world.. Go away
Josh – I never called you stupid, I never called you a fat F* the waddles
Cody – wait until you see the sh1t I say about you I f*ing destroy you Josh.. I'm going to destroy you on the outside I don't give a f* about you
Josh – Nice anything else
Cody – I'm going to rip you the f* apart on the outside, I swear I will make them all know how much of a piece of sh1t you are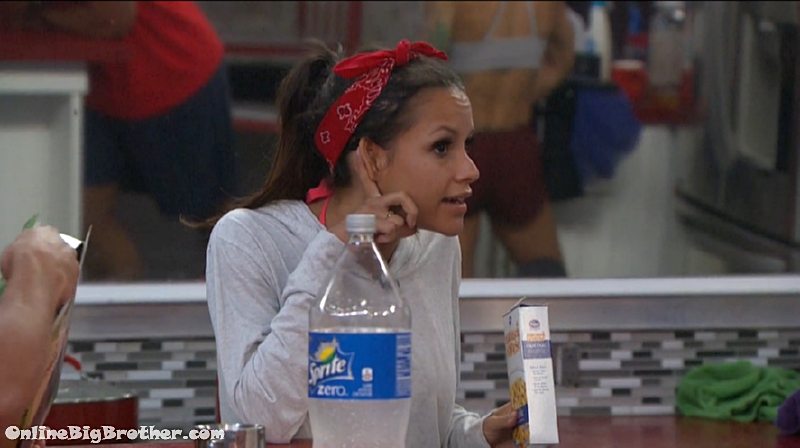 Josh – why are you so mad? you realize you are playing a game..
COdy – this isn't a f*ing game to me Josh this is real f*ing life..
Josh says they never speak to him they don't know him
Jess – we don't speak to people we don't like.. is that weird. (it's bad gameplay)
Jess calls Josh a coward and says he got lucky winning that HOH.
Josh – you are digging your grave..
Josh – so i'm a moron, I'm a fat wobbly f*, you making this game real personal
Josh – you are going to feel real stupid you played Cody's game
Josh – Cody ruined your f*ing game.
Jessica- the only reason people keep you in this game is because you are a moron and can't think for themselves.. .
Josh – I'm 23 and I'm more mature than you guys.. I'm a happy man I'm extremely successful..
Jess – I cannot stand the sounds of your voice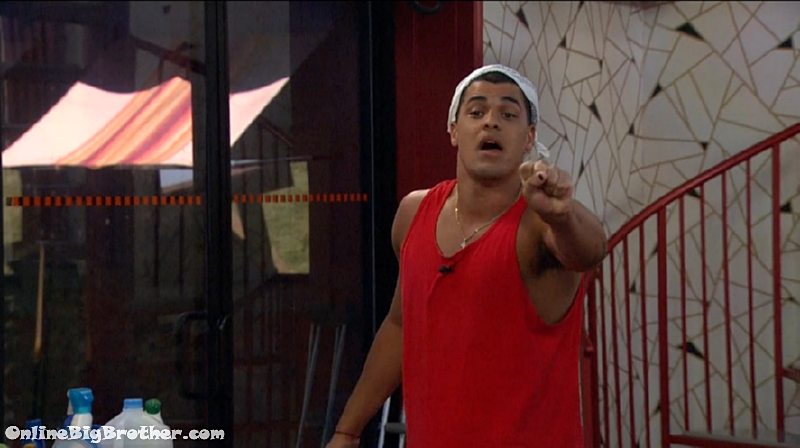 JOsh says COdy has no social game everyone in the house thinks he's a d1ck head
Josh says Cody has been in the house for 50 days and he doesn't know shit about "nobody"
Jess – maybe he doesn't want to know sh1t about you
Josh – you're going home on Thursday..
Jess – thank god I don't have to listen to your moronic speech anymore
Josh – you're a joke
Cody – nice
Josh – shut the f* up .. you're a joke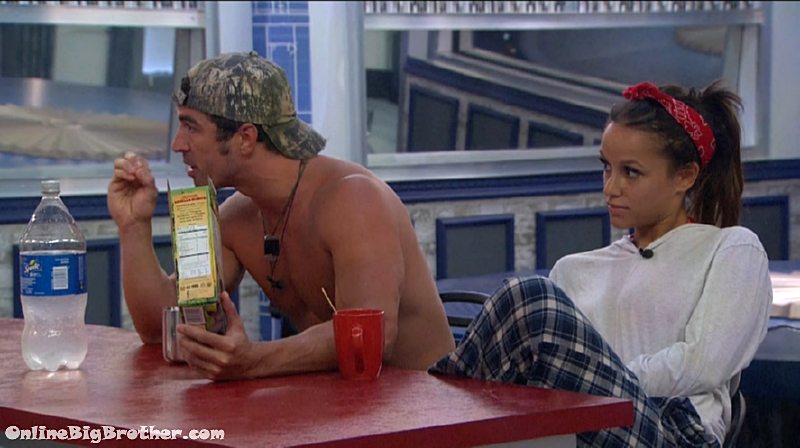 Cody – you waddle around here with your pudgy a$$
Josh – your face is disgusting look at you is disgusting.. you demeanor sucks like it really f*ing sucks
Jess- have you looked in the mirror
Jess – you sound desperate
They start to dance and sing..
Jessica and Josh discus game #BB19 @DawgsBigBrother pic.twitter.com/IWsa9oFPtG

— OnlineBigBrother.com (@bigbspoilers) August 8, 2017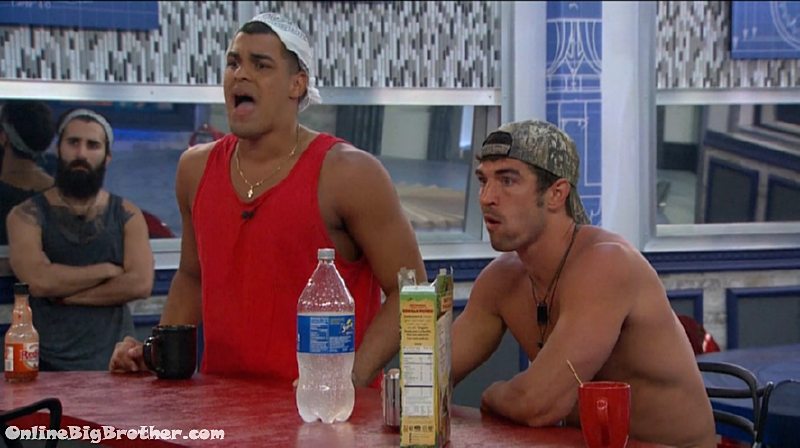 Josh – I sent you home
Jessica – I put myself on the block I took the f*ing power way from you f*ing fat a$$
Josh – I would rather be fat a$$ have a good heart and be able to have a conversation
Jess – a good heart.. when people laugh they laugh at you
Josh – I have one more thing to say to you.. no more air time boo boo your time is up
Jess – then go the f* away.. I don't need your air time I have my own life..
Jess – go roll yourself outside then.. truffle shuffle out the door.. truffle shuffle out the door..
Josh – Karma came and bit you in the a$$
Jess – I'm going to bite you in the a$$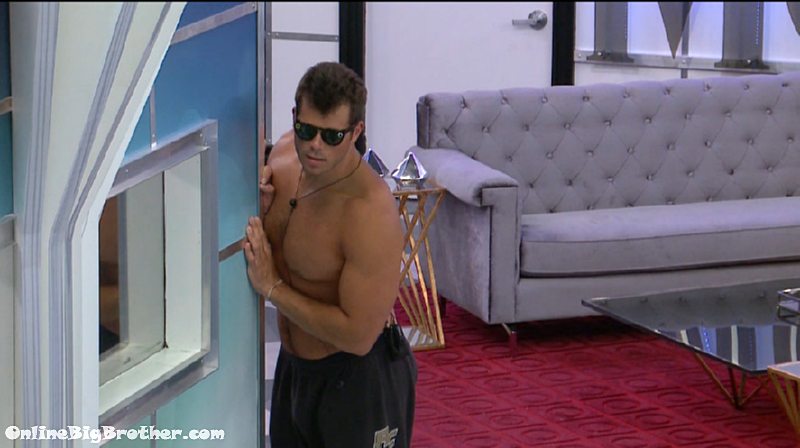 Mark make sure it's on snap chat.. HAHAHAH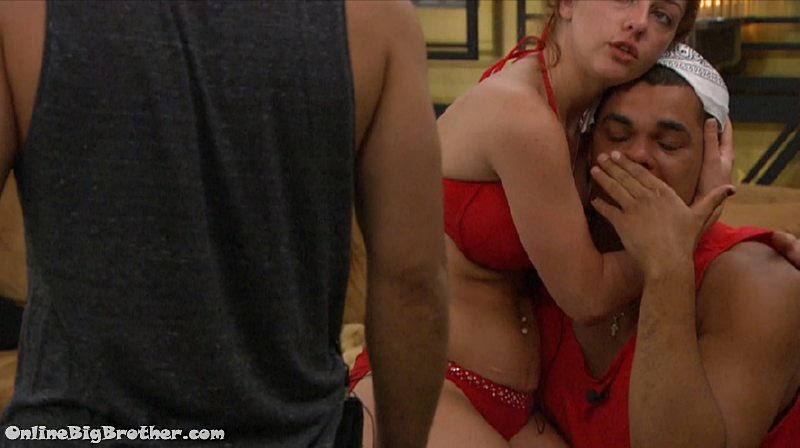 1:30pm Head of Household Paul, Matt and Josh
Josh crying because of all the personal attacks Cody and Jessica has made against him. He's also upset because they have been talking sh1t about him in the DR and disrespecting him.
Paul says now America gets to see the piece of sh1t they are..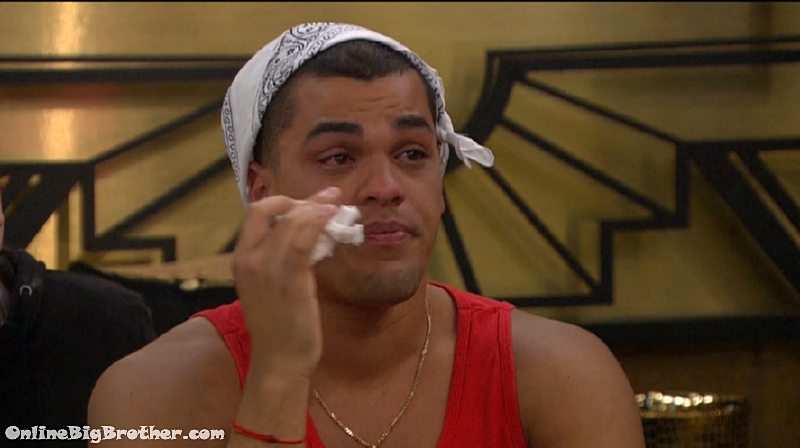 1:41pm Everyone other than Cody and Jessica up in the HOH.
Josh begs them to not vote him out
Josh – I'm going to pots and pans 24/7 a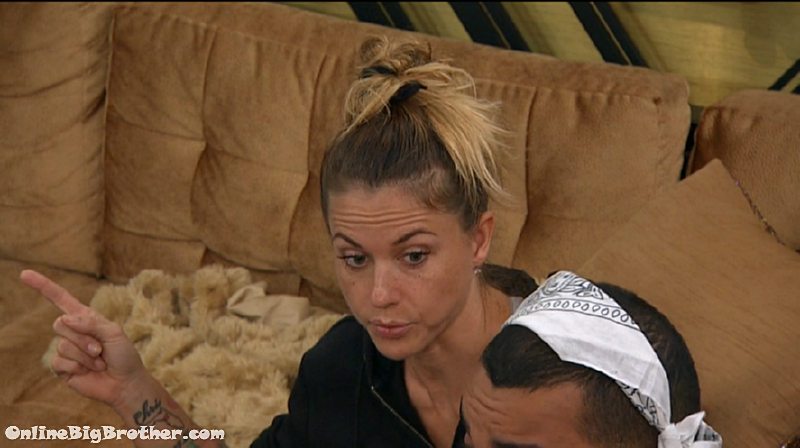 Christmas – that's enough for a restraining order.. absolutely
Josh – I'm going to
Christmas says because she's such a bad b1tch she was ready to tackle Jessica when she was banging the spoon, "LIke NFL"
Josh – I'm making their life a living hell
Paul tells him what they said to him was wrong and doesn't belong in the game.
Christmas say they should all grab pots and pans on Thursday and sing "Goodbye Jessica.. goodbye.. goodbye.. no jury for you .. but Cody get jury.. too bad for you.."
Christmas – can we sing that song"
Paul – yes
Josh says those words don't hurt him he's been attacked before what he's upset about is his grandmother and mom hearing people call him that. This was one of the coolest experiences of his life and they were really excited about it.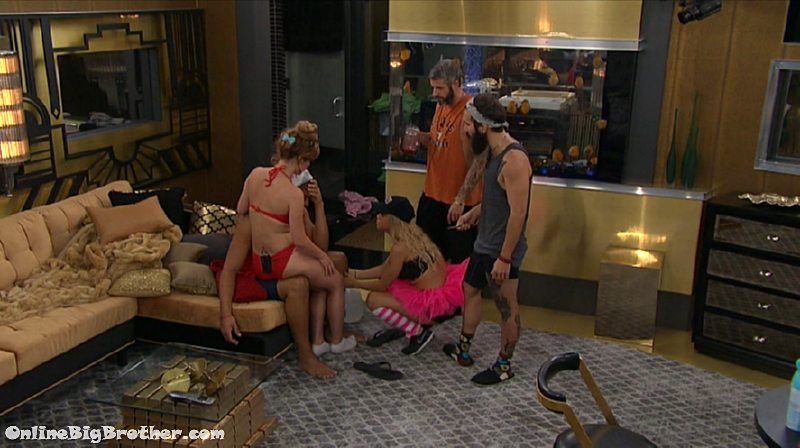 Paul starts to rally them says the things Cody says deserve restraining order..
2:22pm
Josh – you guys ready for the concert you are going to experience for the next two days..
Cody – you want to bang pans Josh .. we'll f*ing bang pans
jess – go inside fat a$$
Right before feeds cut..
Jess – Cody
Josh – Don't hit me #BB19 @DawgsBigBrother pic.twitter.com/CkLve4a9x6

— OnlineBigBrother.com (@bigbspoilers) August 8, 2017
Links to the ranking system
Rank your house guests here
For those of you that like Statistics here are some expanded reports.