Feed subscription lets you go back and re-watch everything we post here CBS All Access Live Feeds with a FREE 7 DAY trial.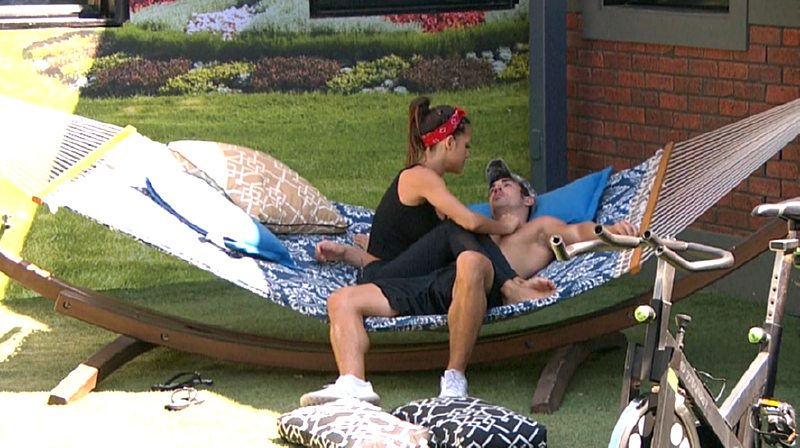 11:00am Cody and Jessica on the hammock
Jess – the next time you get Kevin alone.. Can you ask if plans to evict Raven or Elena
Cody – should I just say to him could you vote to evict Raven
Jess – I think he will.. He told me he's not voting for me and I want to know which way his vote is going to go, I want it towards Raven
Cody – I talked to Jason.. I said let's make this square Vote Raven… 1 more vote towards Raven.. He said deal Done
Jess – when did that happen
Cody – this morning, I wasn't going to say anything, I was also going to do the same thing with Kevin and Mark, I wanted you to be surprised by it..
Jess – I love it.. It's better than flowers..
Cody – even with them it still will be a 4-4 votes
Jess – I don't even want it to be a tie.. So far I've taken Josh's ability to nominate me.. He didn't win Power of veto .. so I didn't have to ask him for anything and I don't want him to have the last say
Jess – i want to deem him powerless..
Cody says the Sting on Raven's face will be priceless.
Jess – I want to rip that security blanket off her and drag it out the door with me… you know how Big MEECH took Pablo last season..
Production – Josh please go to the Diary room
Jess – Big Dummy
Jess – I can't wait to see the look on her face.. If she tries to HUG me I'm legitimately going to palm her face Nope not today Satan
Cody – legit Satan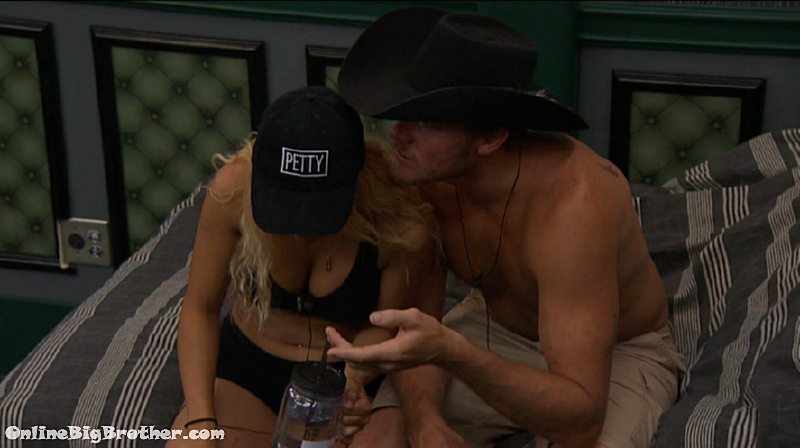 11:46am Alex and Jason
Jason whispering that Cody asked him this morning to vote against Raven.
Jason – I was like Done
Alex laughs
Jason – what do you think about it
Jason says this will seal the deal with Cody so he doesn't put Paul or Alex up next week.
Alex – why are we banking on losing (the HOH)
Jason – we're not banking.. Just in case.. I think it will be funny she'll (raven) sh1t her f*ing pants
Jason – what if he says the same thing to Kevin and all of a sudden it's all f*ed up
Alex – Let's ask Paul and see what's going on..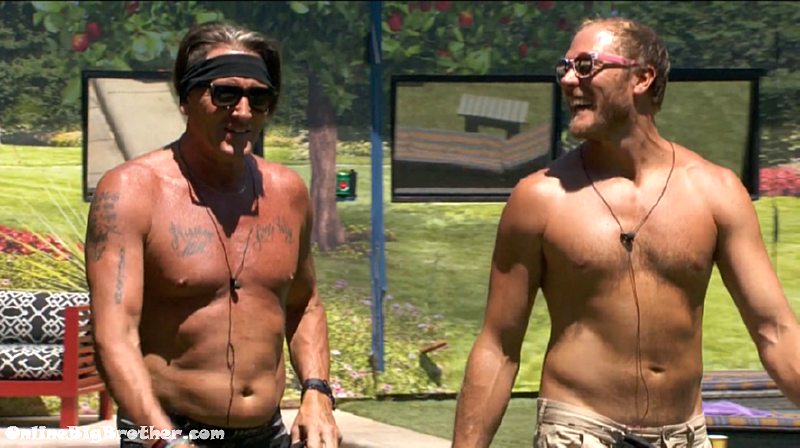 12:14pm Kevin and Jason Working out walking
Kevin says he was starving once so that is why he did the things he did. points out he's never done violence or hurt anyone. Where he grew up everyone gambled its' wasn't a big deal..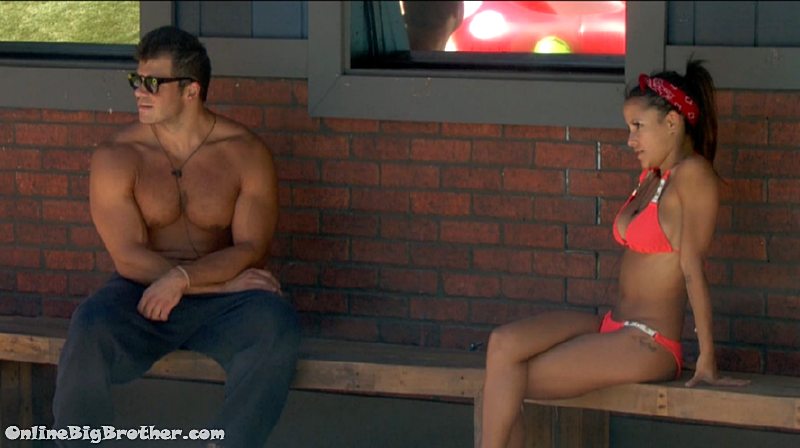 12:51pm Snap Chat glasses out..
Jason loaded all the weights on the bar for Mark..
Alex and Josh do a dance for Snap chat.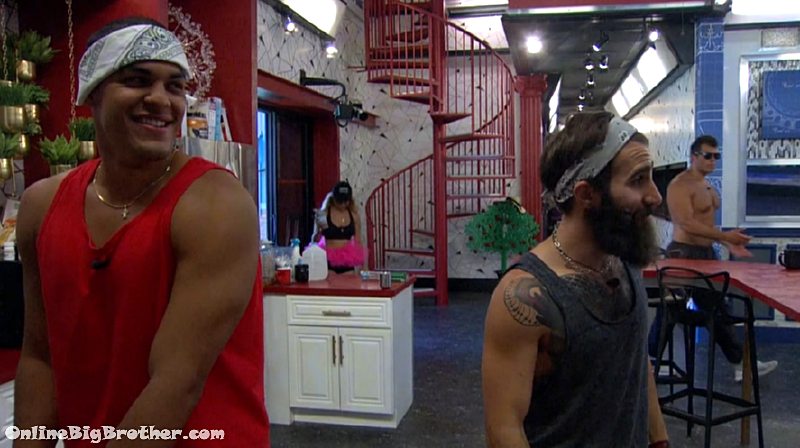 1:00pm Jessica, JOsh and Paul in the kitchen
Paul says Matt likes to Shower, "he's the cause of the California Drought"
Josh – Matt is the problem of the drought
Jess – Josh can you Spell the word drought
Josh – D R O U G H T
Jes – wow I'm proud of you
Paul – he got you
JOsh – Got em
Jess – I'm pretty sure I can stump him on a hundred other words so i'm not too worried about it
Josh – I'm actually very smart Jess, I have a college degree, a business,
Jess – Okay whatever you say Josh
Josh – i'm a little slow.. I'm 23 and extremely successful and it feels great.
Links to the ranking system
Rank your house guests here
For those of you that like Statistics here are some expanded reports.