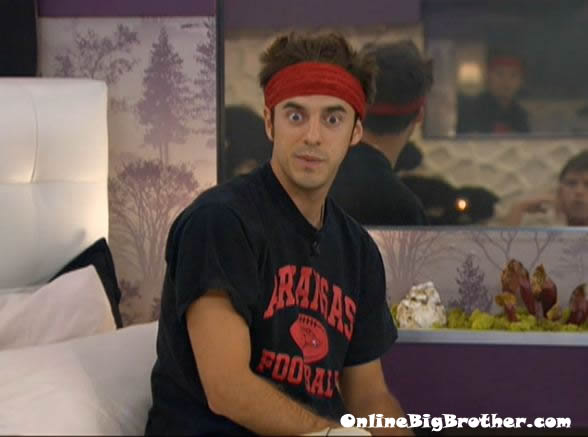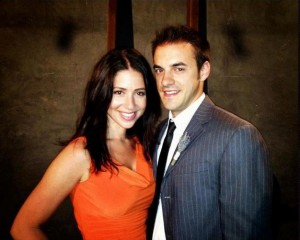 One of our loyal OBB fans, Corey will be doing an exclusive interview with Dan Gheesling's wife Chelsea this monday and we want you to send us your questions. As you all know Dan won Big Brother 10 and a couple years later after meeting Chelsea he proposed to her at a high school foot ball game. If you are as curious about Dan Gheesling as we are and want to ask his wife Chelsea questions about him or the reasons behind the moves he has made in the game, then leave your questions below in the comments.
After lying low for weeks to avoid becoming a target, we are finally seeing the true Dan Gheesling playing the game. Since the beginning Britney tried to warn the others of Dan's "misting" abilities and not until this last week have we really seen the true misting powers that Dan is able to use on the other house guests to manipulate them into doing what benefits his game. Dan's ability to make the moves that ultimately benefit him are due to his ability to think several moves ahead in the game.
Dan has an alliance with the Quack Pack (Himself, Danielle, Ian and Shane). He has also made fake alliance with Frank & Jenn. Unbenounced to the other house guests Dan has made final two deals with Danielle, Shane, Ian, Frank, and Jenn. Dan's true alliegance lies with Danielle whom he has sworn to take her to the end, never put her up and never back door her.
Just over a week ago, Dan was almost considered to be another victim of the game but after his "funeral" he managed to miraculously save himself from the block. Only time will tell if Dan is able to secure his standing in the finale as one of the final two house guests left standing.
Start thinking up all the questions you have been dying to ask and leave them in the comment box below. Once everyone has submitted their questions we will forward them on to Corey to ask Chelsea. We will post the exclusive interview shortly after it is conducted for everyone to hear the answers to a select number of the questions.
Lets keep the questions mature and respectful!
Superpass Big Brother 14 Live Feeds: 3 Day FREE Trial!
Simon and I work 24/7 all season long to bring you all the live feed updates and spoilers, please consider donating. Any amount is greatly appreciated, your donations go directly to paying the server and bandwidth fees needed to run this site. Donation Link