Head of Household Winner – Holly
Have note are: Jessica, Nicole, and Sam
Nominations are: Sam and Nick Kat
Power of Veto Players are – -Holly, Sam, Nick, Cliff, Jessica and Tommy
Power of Veto holder – Nick
Power of Veto Ceremony – Nick used the POV on himself Holly nominated Kat in his place.
Powers in the game
Christie – Panic
At any of the next four Power of Veto Ceremonies, Christie can turn the Golden Power of Veto into the Diamond Power of Veto and allow the current veto holder pull someone off the nomination block, but instead of the Head of Household naming the replacement nominee, the veto holder names the replacement.
Field Trip
America votes for 3 houseguests to go on a field trip that will put one houseguest's game on the line
Grab your live feeds —-> BB21 Live Feeds Subscription Link
Rank your houseguests —-> Big Brother 21 Ranking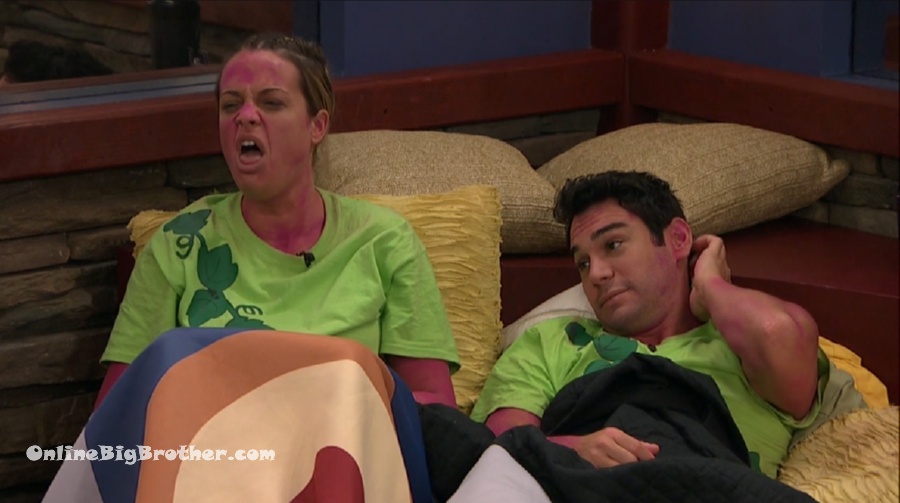 10:04 am Tommy, Sis and Jack
Tommy says he would rather Sam goes but he will do what is best for Holly's individual game just like he supported Christie when it was her HOH and she wanted Kemi out.
Jack agrees says as long as it's someone not out of the six, "I agree one million trillion percent"
Christie joins them followed by Sam 10 minutes later. Chit chat.
Christie brings up a "gross sexual dream"
Christie – it was a cast member either her or gone. It was really creepzilla it's felt so real and I won't up being grossed out
12:07 pm Sunning …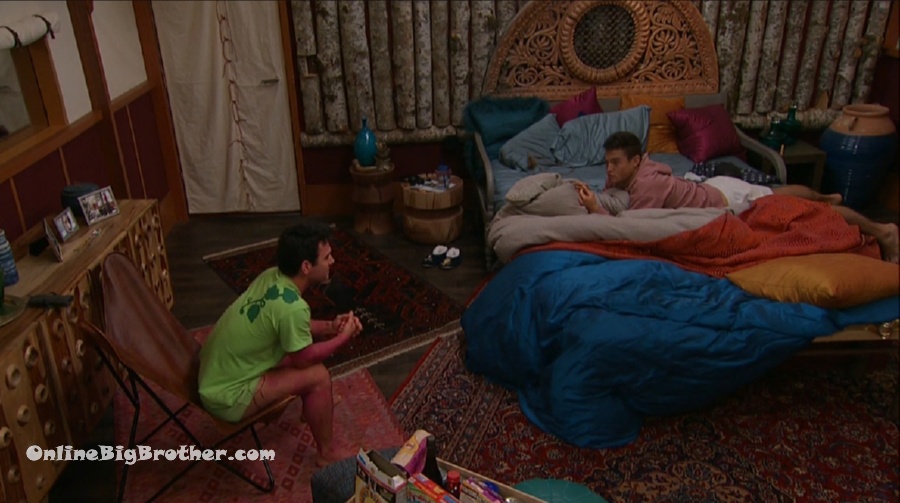 12:18 pm HOH Tommy and Jackson
Tommy scrambling about Kat telling Jackson/Holly that Chrisite/Tommy is saying that Jackson/Holly is teamed up with Nick/Sam
Jackson – IO went up on the block to keep the 6 safe I through out a rogue vote to keep this 6 safe.
Jackson says in no way is he working with Nick and Sam
Christie joins them and the feeds flip to Jess and Cliff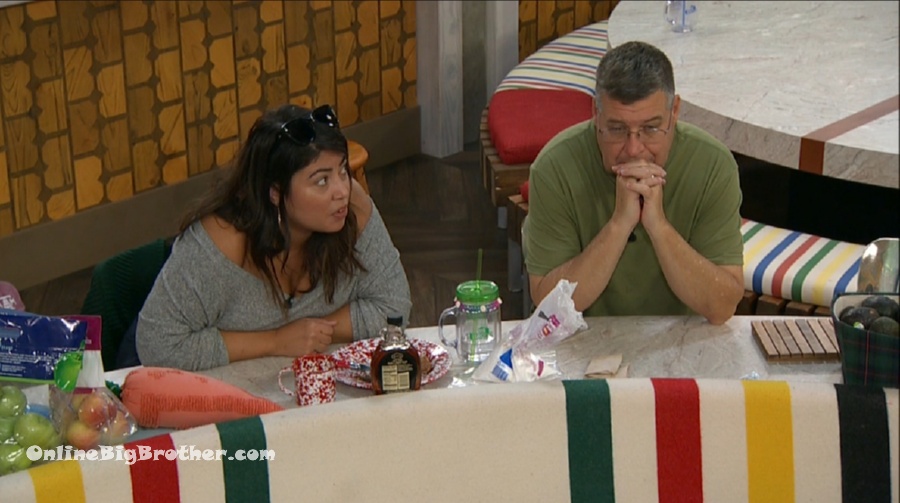 12:21 pm Jess and Cliff
Jess – I trust you I trust Kat and I trust Nicole way more than anybody else
Jess – CHrsitie and Tommy are good. AS much as Christie can be very upfront. I really do have some trust in Christie because she's a straight shooter. If there's something that she said and she finds out I don't think she has any problem in saying that she said it. Her promises are good. (Jess is a mastermind)
Cliff is saying once the 6 breaks up they need to go on the same side.
Jess – Holly has been playing the game with a lot of integrity keeping it classy.
Jess – I love all of them but I don't talk game with all of them.
Jess doesn't like Michie's temper, "Nick and I have the least relationship here I know if he won I would be a pawn"
Cliff – no that's not the case
Cliff says it might be best for Nick to win HOH and take a shot at the other side then they can figure out their side.
12:33 pm Sam and Holly
Holly – I'm putting up someone neutral and I know they are being sh1tty with things. It's not personal with me DUH
Holly – I tried and I saw my game be in jeopardy over it.. it might be a mistake.
Holly – I'll go neutral and let the house decide. I'm sorry I don't have better news
Sam – I don't like how I am called out for things when other people are being fake
Holly – I came here to play an honest game
Sam – you have to do what's best for your game that's fine I'll just campaign and see what happens hopefully the other person unravels.
Sam – Kat going up
Holly – I don't know if I can tell you
Sam – you said you're thinking
Feeds cut to dogs..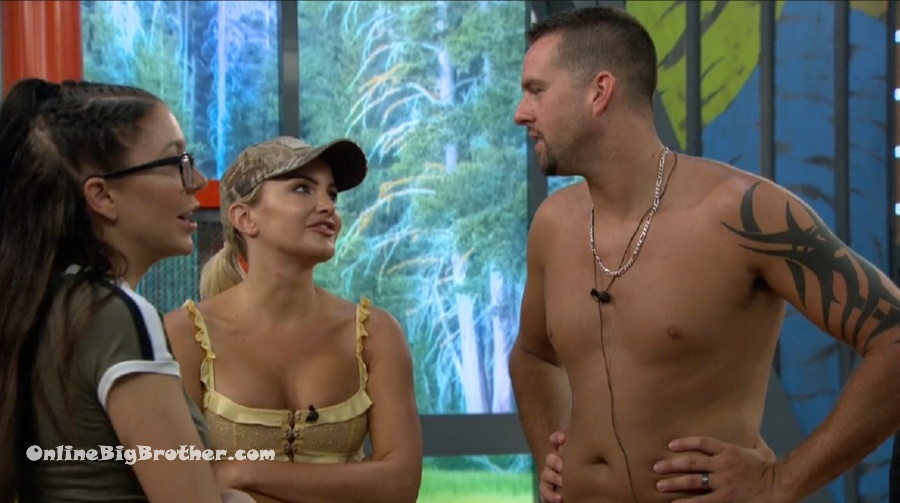 1:37 pm
Nick used the Veto on himself Holly nominates Kat.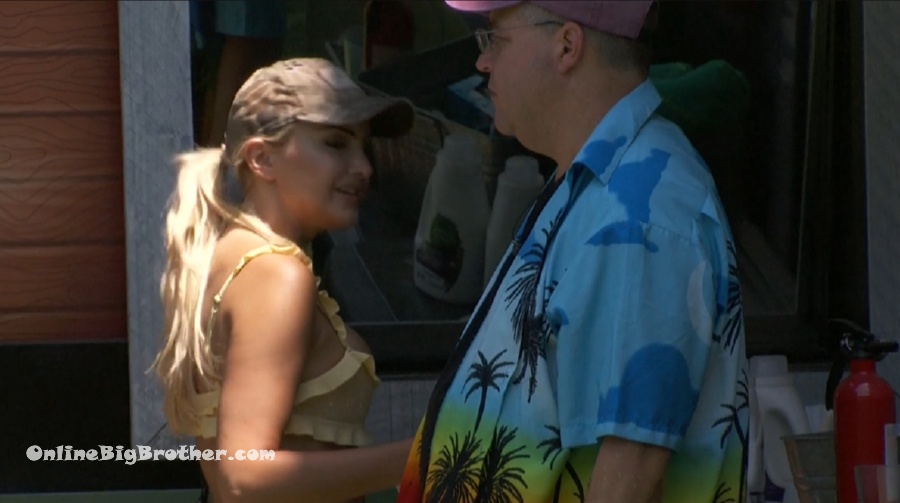 1:43 pm Cliff and Kat
Cliff says the vote will be unanimous for Sam to go he thinks even Nick "will do what has to be done"
1:43 pm Sis and Sam
Chit chat. Sam sounds like he knows he's being evicted.
Sis says Jack will beat her "Technically everyone can beat me, to be honest"
Sam – do you think Jack gets mad because you are hanging out with the enemy
Sis – no he doesn't get mad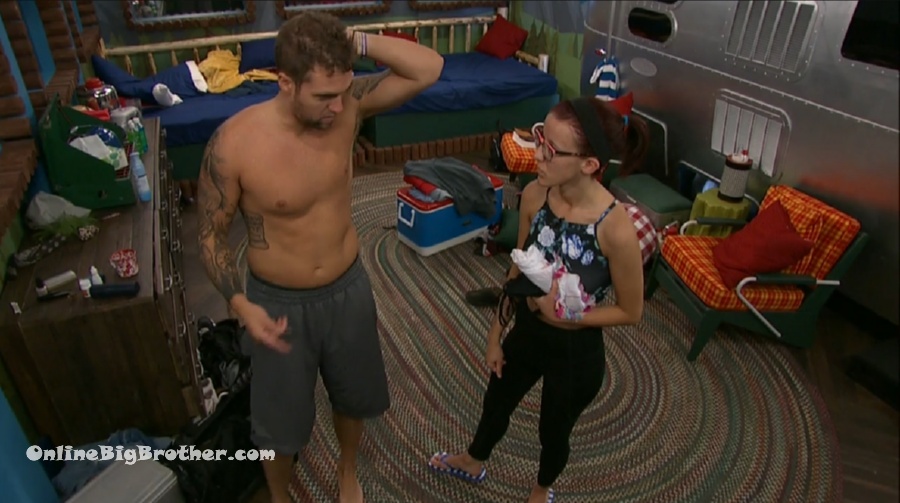 1:53 pm Nick and Nicole
Nicole – why Kat and not me
Nick – You would have a better chance to go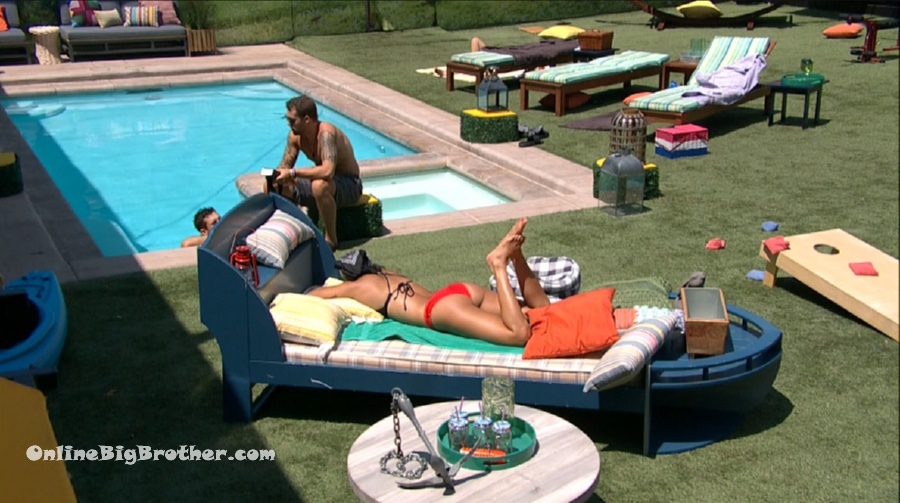 2:13 pm Nick, Sis and Michie
Nick says the double won't be this week it will be next week when Jury starts. Sam will be the last person evicted before Jury.
2:18 pm Jess and Holly
Holly says the vote should be unanimous to evict Sam.