POV Holder:
?
POV Competition
July 9th
POV Used
?
POV Ceremony
July 11th
HOH
Bridgette
Next HOH
July 14th
Roadkill Competition Winner:
Frank
Original Nominations:
Paul, Tiffany, Bronte
After POV Nominations:
?, ?, ?
Have Nots
Nicole, Corey, TIffany
Big Brother 18 Alliances Help Guide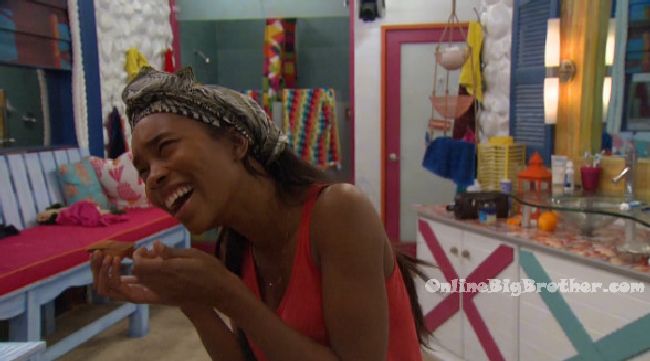 8:45am – 10am Big Brother blocks the feeds to wake up the house guests. Nicole and Zakiyah are in the bathroom doing their makeup. Big Brother then blocks the feeds again. When the live feeds return – The house guests are coming out of the HOH room for the havenot food reveal. Bridgette reads the card and says that this week the Nicole, Corey, Paul, TIffany are all havenots who get to enjoy all the popcorn and peanuts you can eat! Paul says this is bullshit. You give me berries and they get popcorn! I would volunteer to be a havenot at this point. Don't quote me on that! Pissed!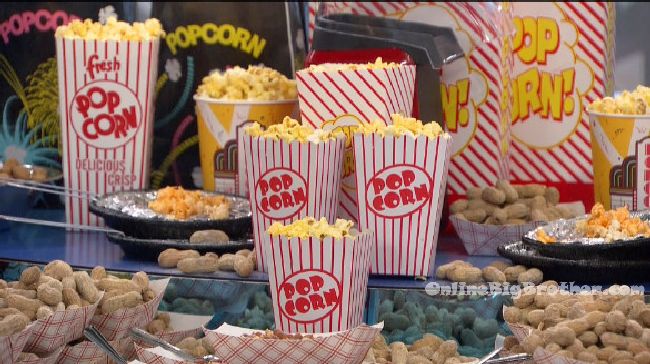 10:10am HOH room – Bridgette says I think she (Bronte) will be okay. I just don't want Tiff to get it. Natalie says I really don't mind playing .. but James said If Bronte gets to choose she will pick you. If I get to choose I will pick Frank. If Paul gets to choose he will pick Paulie. If Paulie wins he will keep it the same. If Frank wins he will take Bronte off. If you win you will take Bronte off. Natalie says if Bronte comes off .. I would take one for the team. Bridgette says if possible I would throw it to you. Natalie says she (Bronte) is going to be safe.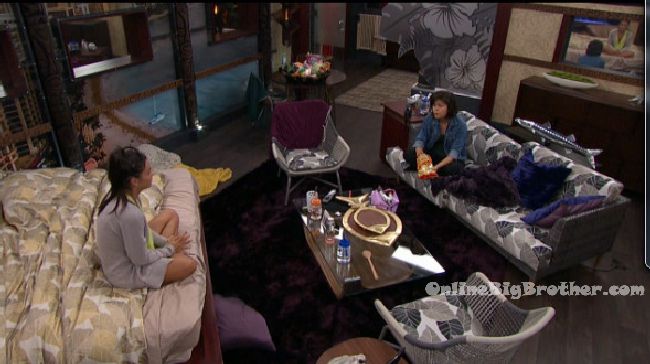 10:15am Frank tells Michelle that she needs to start being nicer. I'm going to cut you if you don't step it up. Michelle says you can't, I'm on your team. Frank says not in a couple more weeks. Bridgette makes cookies for me and won an HOH for me. You're just mad because you think she wants to shave your eyebrows. Frank leaves. Michelle says what the f**k is his problem! What kind of team member is that .. like I'm going to get you out. Are you trying to scare me … are you trying to piss me off!? Everyday he's saying I'm going to vote you out. What kind of team member is that. When the teams split up I'm going to vote you out. I'm going to vote you out before Bridgette. Little does he know I'm a loyal person.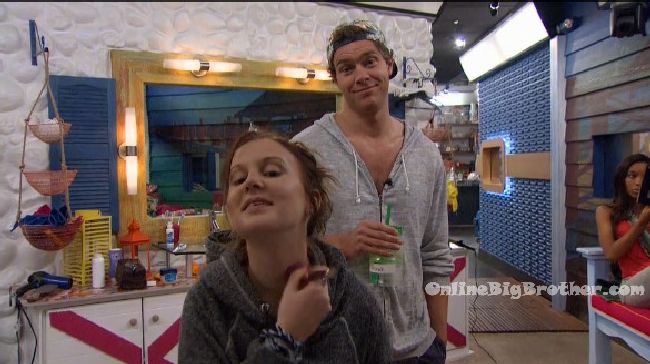 10:40am HOH room – Natalie says I don't want Paulie to think I'm coming for him or anything. Bronte talks about how she's taken calculus 1, 2, and 3 and got over 100% in all three of them. Natalie says we're a secret threat. And people think I'm mad dumb. If people think I'm dumb and just a physical competitor people will keep me .. and just enough to not make me a threat. Like literally I just start talking about dumb stuff… like with Paulie I was like oh like geometry is a secret menu? Bronte laughs and says you play that off so well. Bridgette joins them. Natalie says little do they know we're secret weapons.. we're a secret threat. Bridgette says spy girls unite! Natalie says we can win stuff.. you just won a competition. (A crap shoot comp lol)
Havenot room – Corey, Nicole, Frank and Tiffany are chatting. They wonder if they can make peanut butter with the peanuts. Tiffany says she doesn't like peanuts.
10:55pm Bronte says once I get to jury I will play big. And go for people I want to get out but for right now I just have to make it to jury. Natalie says tell me if I'm ever being rude because I don't want to come off as rude. I've been through a lot .. I can read people. I can tell if someone is lying or not. If someone is a good person or not. Natalie says be careful of Paul.. I know you're close to him but he turned on Vic. Bronte says I know I don't trust him.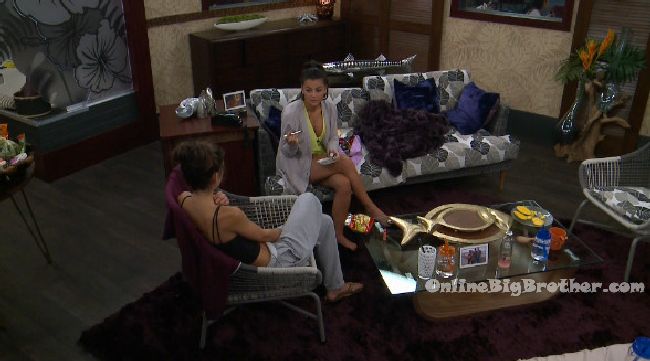 11:20am Bathroom – DaVonne and Zakiyah are talking. DaVonne says I've got to stop messing with Tiffany .. I think I made her nervous .. I'm like, I'm joking girl! Natalie joins them and tells them they should come up to the HOH room. Frank joins them. They talk about him giving Michelle a hard time. Zakiyah asks if you did win would you keep it the same? Frank says I might take Bronte off. I think if she were to stay she might go after Paul next week. Frank says he was thinking of saying something to her (Tiffany) to rattle her up for the veto. Zakiyah says no let her feel comfortable.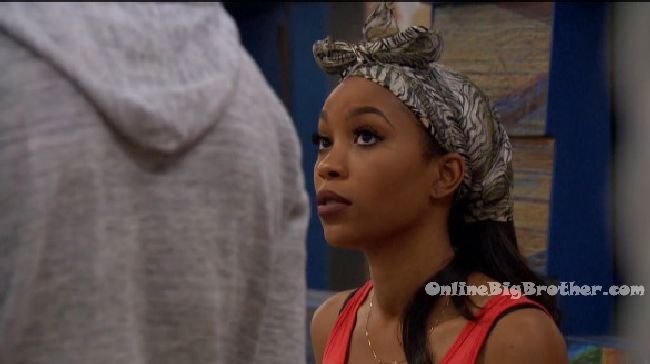 FLASHBACK and watch everything you missed: CBS All Access FREE Trial!

[polldaddy poll=9465176]
[polldaddy poll=9464369]