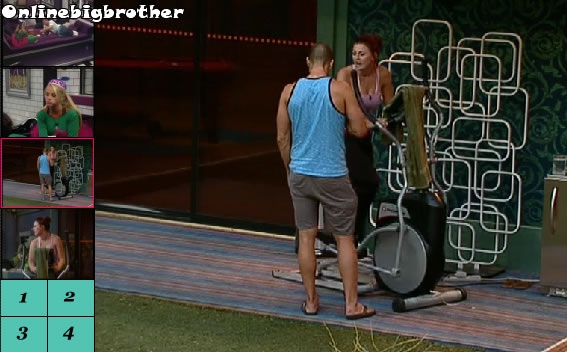 7:32pm Rachel and Brendon Rachel is saying they should campaign hard on Kalia, every second they are in the Big Brother House they need to be working on Kalia. Rachel thinks there is a chance. Rachel says Brendon needs to be polite and boast Kalia's ego up (it worked for straight shooter). Rachel comments that Kalia has no idea what she is doing in big brother. Rachel adds if Brendon can get in good with Kalia he'll be fine this week. Rachel: "Keep saying she's a competitor .. keep telling her you respect her… keep saying that she got screwed for her HOH" Brendon isn't sure but Rachel keeps telling him he needs to tell Kalia that he'll work with her till the end but be on opposite sides. (Sounds a lot like the deal they offered Dani) Brendon brings up talking to Porsche. Rachel: "Porsche she's become my number one enemy". Brendon says he's sure that it'll be a phsycial competitions Rachel has a good chance to win it. rachel swears she won't be flustered this time.. she'll win it. Rachel wants Brendon to really start working Dani hard because she's thinking it'll be 3/3 split and Dani will be the final vote. Brendon says he wishes they would of won the POV.
Brendon Heads in to get coffee.
Jordan comes out and they start talking about votes. Rachel thinks it'll be a 3/3 split and isn't sure what Dani will do. Jordan thinks because of what was said in DAni's nomination speech, "I'm going to finish what I stated" that Dani is going to want BRendon gone. Jordan does agree it'll be 3/3. Rachel asks about Adam vote, Jordan thinks it's going to keep Shelly, rachel mentions that POrsche is a lost cause to. Jordan : "If we don't win HOH this week we should just pack our bags and go home" Rachel: "either you, me or jeff need to win it.. we can't have Adam win it"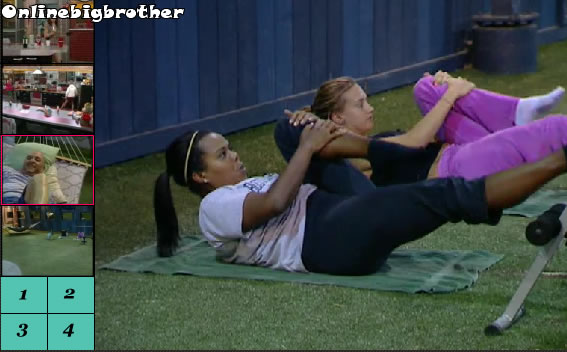 8:42pm Backyard Kalia running another Pilates class (twilight zone time again on the feeds)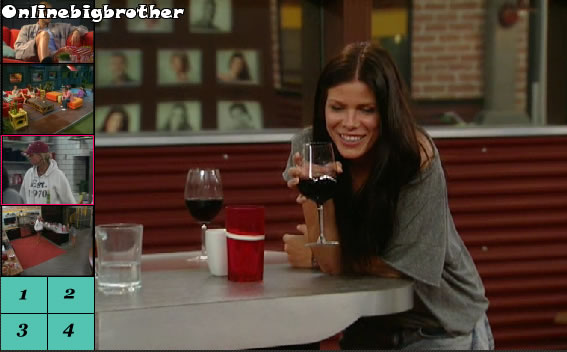 9:05pm Kitchen Shelly and Dani (This is wicked Straight Shooter go !!)
(dani has been hanging around Shelly a lot)
Shelly talking about Rachel and how big of a liar she is.
Shelly: "I hate liars.. Shoot Straight .. just Shoot Straight to me"
Shelly :"Just Shoot me straight it's not a problem"
Shelly: "And don't lie to other people.. if the game is that important.. then whatever.. does it really boil down to that having to lie"
Shelly: "right now she would be dieing of thirst in the desert and I wouldn't piss in her mouth. "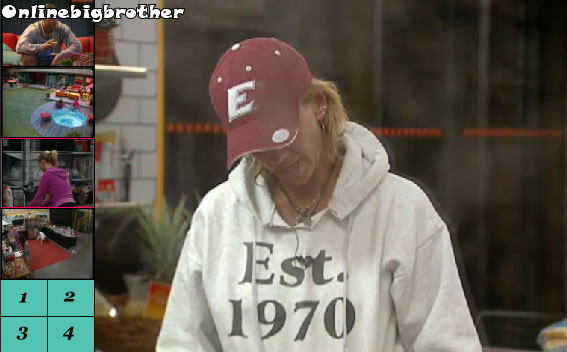 Porsche joins them.. Shelly does some more straight shooter talk..
(Shelly has turned up her Rachel smack talk big time around Porsche/Dani and Kalia)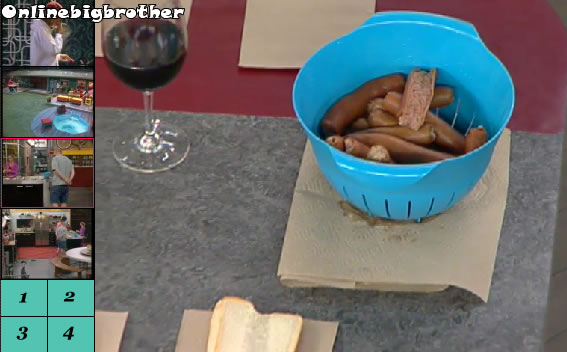 9:20pm Hotdog eating contest prep. Adam Vs Brendon.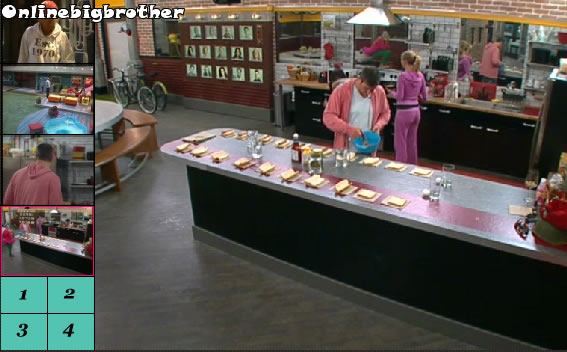 Share it YO!!
Tweet