| | | | |
| --- | --- | --- | --- |
| POV: | Tyler | Next POV: | Aug 11th |
| POV Used | YES | POV Ceremony | Aug 13th |
| HOH: | Haleigh | Next HOH: | Aug 16th |
| Noms: | Kaycee Rockstar and Angela Kaycee | Have Nots | |
Big Brother Spoilers – Tyler used the power of Veto on Angela. Haleigh Nominated Kaycee in her place.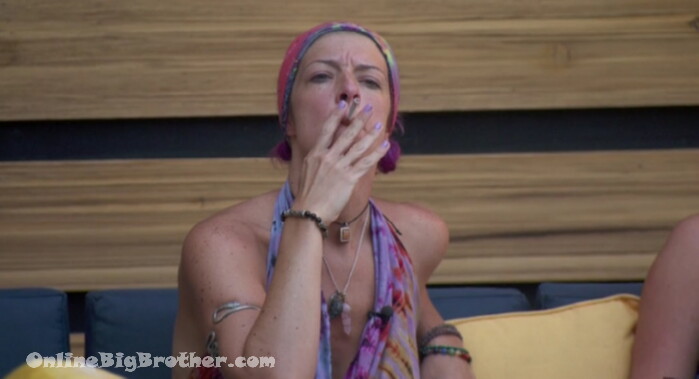 10:00am Rocks and Sam backyard
Rocks grabs a smoke "Stupid b1tches.. Stupid b1tches"
Sam – Stupid b1tches, why .. everyone?
Rocks – what if.. Angela was the hacker.. freed Kaycee and Picked Tyler because she knew Tyler would take her down (LOL)
Rocks – they have a final 2
Sam – I guess it's possible I don't know.. I wouldn't think that
Rocks – I want Tyler to take me down
Sam – calm
Rocks says she needs to review the days with Fessy. (for mental competitions)
Sam – ok
Sam – he knows them all
Rocks – fes is really good at that..
Sam – fes is my favorite. Is there any possibility that he's gay or is that just my imagination
Rocks – it's JC saying.. he's not gay he's very straight
Rocks – then theirs the possibility that the hacker was Scottie
Rocks – Scottie knows my strategy, Scotiee is best friends with Haleigh, Scottie might want to break up me and Haleigh
Rocks – there's all these possibilities you see..
Rocks – The one I'm sticking to is me and Anegla are mortal enemies..
Sam -mmmmm it's a beauitful morning..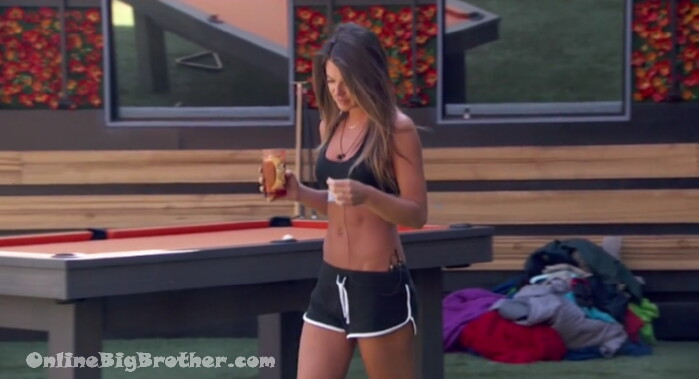 Angela walks in ..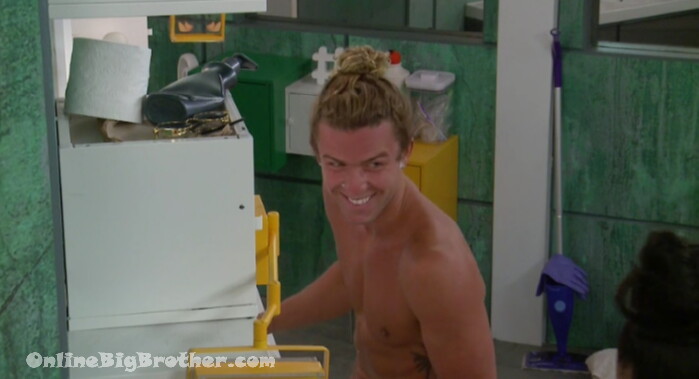 10:09am Kaycee and Tyler
KAycee says she knows she's going up as the replacement nomination. She spoke to JC last night and he's pretty solid.
Kaycee says JC is voting to keep her it's not a question.
Tyler heard that to from JC
Tyelr says he was talking to haleigh and Brett told her that whoever is the replacement nomination is going to go. (Level 6 fooling HIVE)
Tyler is not sure where Sam will vote. KAycee doesn't care they only need JC.
Kaycee says Rockstar told JC if you don't use the veto on her this weeks she's coming after Tyler
They laugh..
Kaycee – that's adorable.. I'm not the hacker kid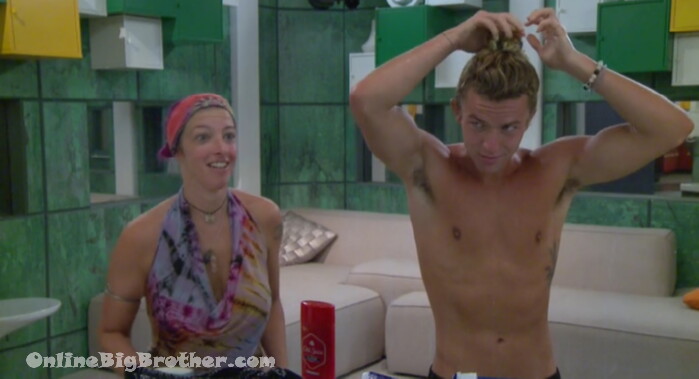 10:11am Tyler and ROCKS
Rocks – nervous as ever.. manic Monday
Rocks – don't take your aggression of anybody else on me
Tyler – ok
Rocks – a lot of people are rooting for you to stay. . you are a beautiful gentile lamb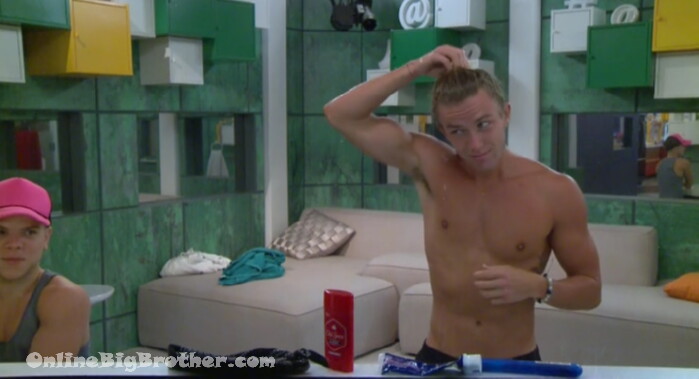 JC comes by they smile..
10:30am Chit chat outside..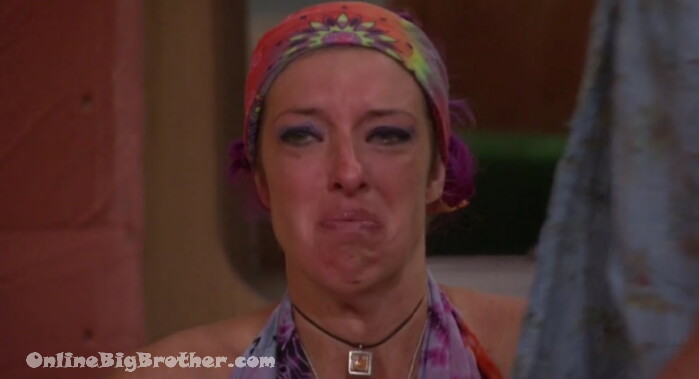 11:41am
Rocks goes out side with Sam for a smoke "F***ing Spoiled b1tch.. such a b1tch.. "
Sam – you have the votes.. I mean I don't know for sure..
A real easy way to support the site if you are an amazon shopper is to make your purchases through our link. You pay the exact same thing but we get a small % commission. It doesn't cost you anything and helps us out.
Amazon Canada
Amazon USA