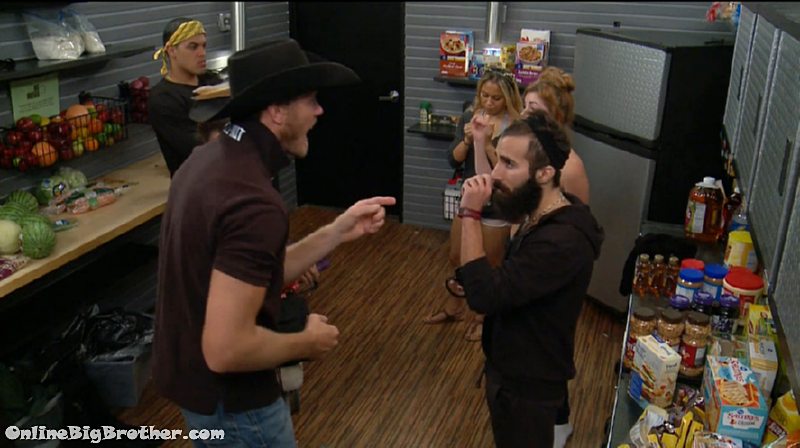 Feed subscription lets you go back and re-watch everything we post here CBS All Access Live Feeds with a FREE 7 DAY trial.

1:27pm Paul and the gang are talking about Cody and Jessica and how they want to try and get Jessica to not use the Hex.
Paul says He has the HOH and Veto all they have is a hex that if she uses it she's gone and if she doesn't use it he's gone, "So why do they have us by the nuts"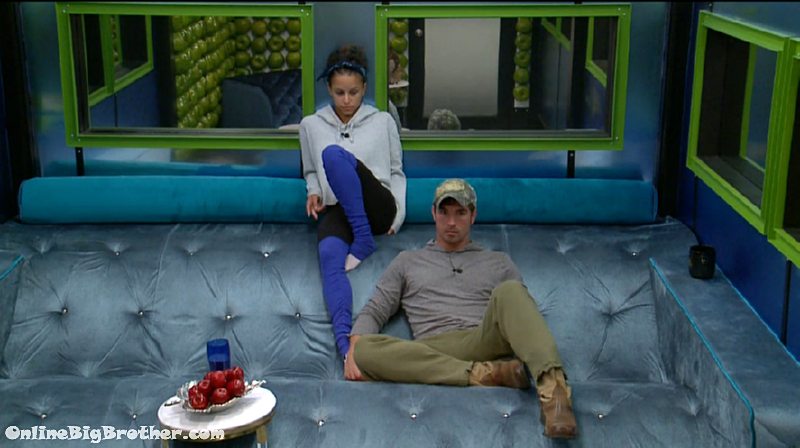 1:33pm Jessica and Cody
Jessica says she can only imagine the Speech Paul is giving right now about them to the troops.
Jessica – I wonder if Matt and raven are going to allow him to use them as tools.
Jessica – will we take out some heads before we're out the door..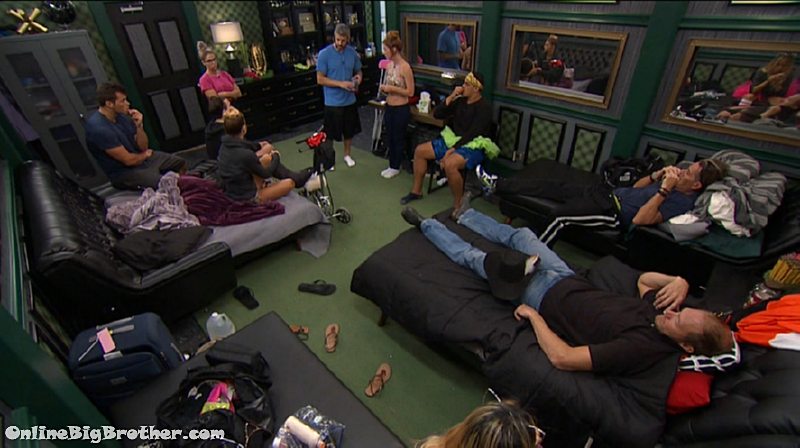 1:36pm
Matt says if they want them to not use the Hex harassing them all week will not help
Josh says he's convinced Jessica is using the Hex
Matt – put them in your shoes… we are not in a bad situation here..
Matt – we all have each other's back … they have 2 people over there 1 of them is going home and 1 of them nobody in this house gives a shit about.
Matt wants them to try to get Jessica to not use the Hex.
Xmas says the best thing to do is give Jessica what she wanted time with Cody.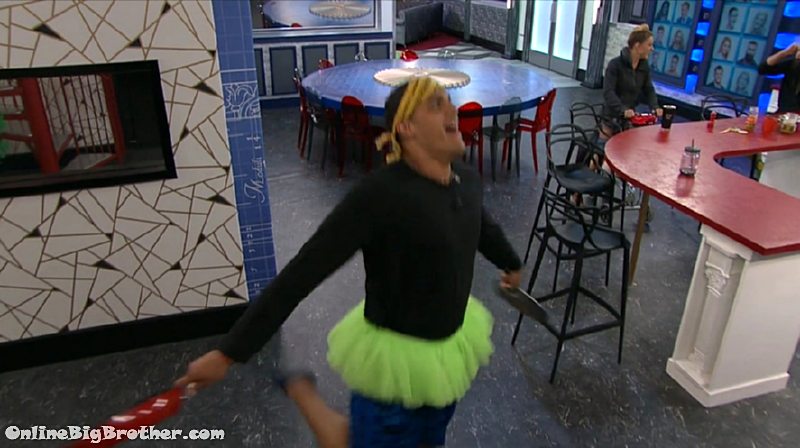 1:50pm Josh is back at it..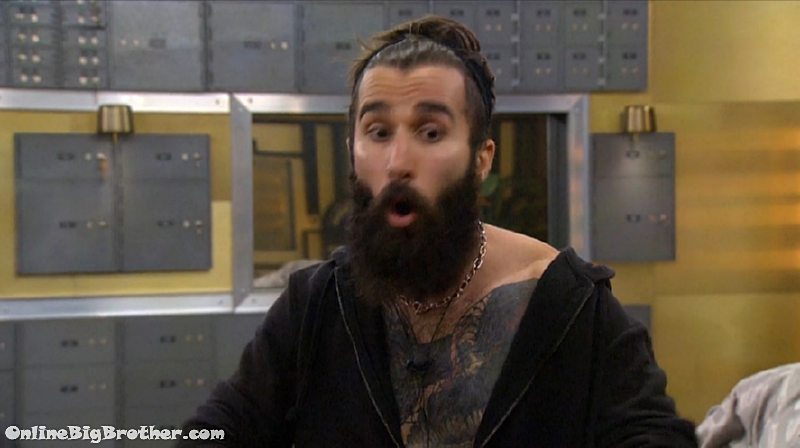 1:54pm HOH Matt, Paul and Raven
Paul doesn't care if she doesn't use the Hex, he's certain that Jessica is using the Hex.
Paul wants to make Cody blow up again. He's thinking that is the only way they can get Jessica to not use the Hex.
Paul calls Cody a piece of sh1t and he's going to get a rise out of him, "Use coward.. you're not a man.. and Jason wants to question his military.. why are you covering up your dog tags if you are not proud"
Matt doesn't sound convinced this is the best thing to do.
Paul goes on about how he's got the power this week.
Paul now bringing up that Cody called trans people "Tr@nnies"
Christmas has joins them she's on board with riling Cody up.
Paul says Jason is ready to push Cody far with the dog tags comment.
Matt still not convinced he's thinking they need to try and get the Hex not used.
Paul says Jessica blew up on Raven for no reason she's just looking for a reason to get mad and say she's using the hex.
Paul going off that he has the power this week, "WE need to pivot dude… "
Paul says don't touch Jessica
Christmas – be super nice to Jess…
Paul – sh1t on Cody..
Paul – i'm going to get him to crack and once he cracks i'm going to say so Jess this is who you are protecting
Christmas says the only reason COdy is standing by her is because he has nobody else. She is throwing away her chance to get to Jury for him.. (LOL ohh no not Jury)
Paul going on and on about getting Cody to Crack, "An aggressive piece of sh1t"
Paul says the 2 people that won't say anything is mark and Elena but everyone else will.. "Let them stand out fight the house fight"
Paul – I got him to crack.. that was the last time Jessica and Cody got in a fight
Matt's now on board but wants them all on the same plan..
Josh joins them.. they start to plan how they will get Cody to Crack.
Paul – Hey Jess.. why not put a muzzle on your f*ing dog because all he does is bark
xmas – the biggest thing that will get him excited is he can't fight his own fight and Jess is keeping him in check
Paul – damn bro i thought you could speak for yourself but you need your girl to stand up for you, shows what kinda man you are..
Xmas – you need to think of different ways to say it..
Paul – listen you little f*ing bully.. back the f* down.. we need him to get aggressive and show his f*ing colours..
Xmas – if he gets up say what are you going to do.. what can you do .. why don't you call Jess because she fights everyone for you
Xmas mentions how if Jessica and Cody get in a fight Cody will isolate himself they can penetrate that.
Paul – hey bro did that girl put ta Muzzle on you…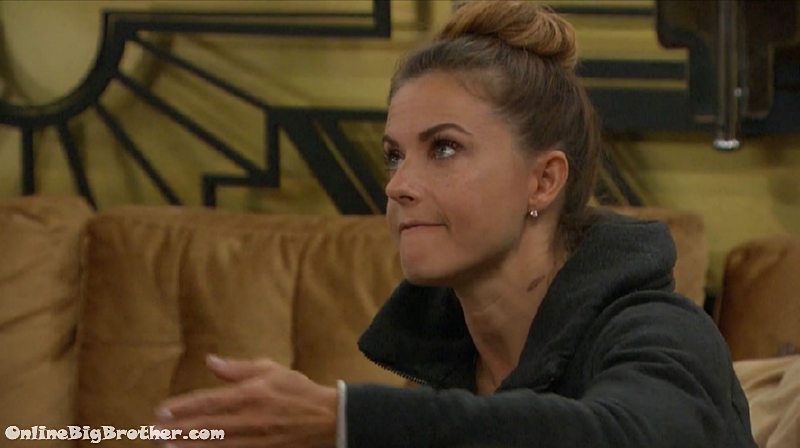 2:18pm HOH Matt, Raven and Christmas
Matt is telling her it sounds great to harass people but it's not really a great thing for them to do. This is something they do as a last ditch plan.
Matt says Josh is riled up and Paul is really good at getting the house to go after someone "we are putting people in danger and that's not cool"
Xmas says she didn't come here to harass people for 4 days.. but..
Xmas – I am here to be a f*ing resource for people to find their inner strength and move on.. that's what I cam here for
Xmas – Cody is a constant threat with him and Jessica in the house it's dangerous.. they are going to keep Mark and Elena on a short leash that is 4 people..
Matt – moving forward lets try not to get to this point.. this is not good for anybody..
Matt – I'm going to do whatever to help this plan but this is f*ing unnecessary
Christmas is arguing it is necessary for them to harass Cody for the next 4 days.
Xmas – he's made it necessary..
Matt – we are trying to get a man who has killed people to crack that is f*ing stupid..
Matt – are you going to feel great if Josh get's punch in the face… can you justify that if Josh gets punched in the face…
Matt – whats it going to take .. have someone get knocked out..
Xmas is getting pissed "Why are you arguing me.. I'm on the same page.. "
Matt leaves "Ok Christmas.. "
Raven – we don't want anybody to get hurt
Christmas yelling at raven "Why are you lecturing me… Don't lecture me when I agree 100%.. have him go lecture every body … BACK THE F*CK off my a$$.. he may have killed people but I can rip people's souls just as easy… Back the F*** off..
Raven – calm down.. we are on your team.. we saved you remember..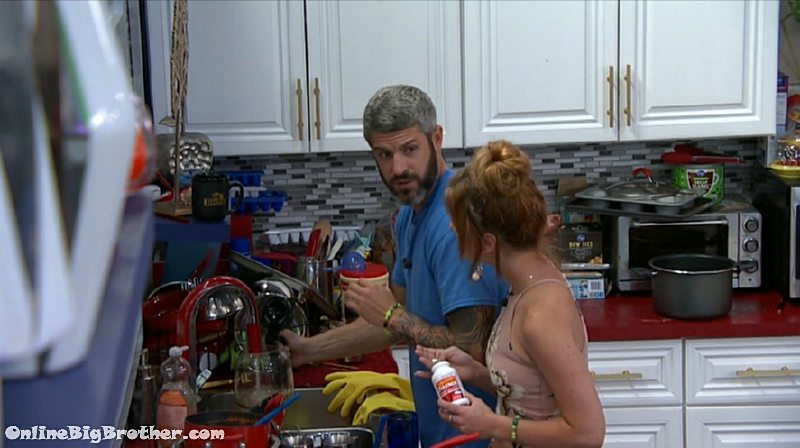 2:32pm Matt and Raven
Matt – she will not get another word outta me (Xmas)
Matt doesn't talk to people when they use that type of tone with him.
Matt – I'll sit there and make her f*ing cry
Raven – I Completely understand where you are coming from.. we do not need another enemy right now
Matt – I'm cool.. don't worry.. nobody is going to speak to me like that.. I don't know who she thinks she is..
Raven – I agree..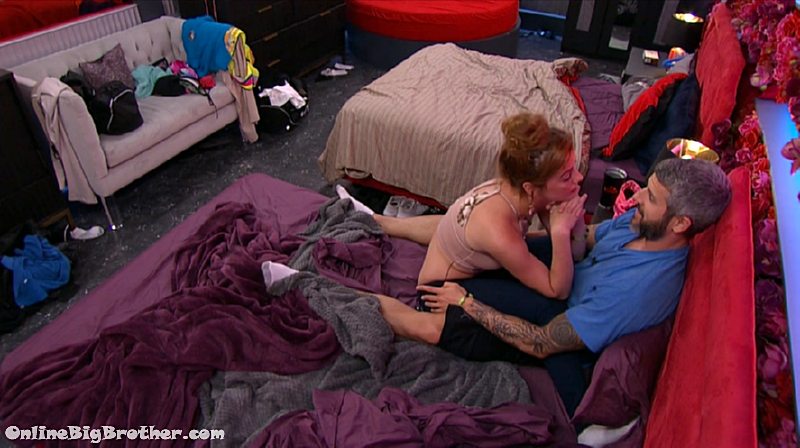 Matt talking about how enthusiastic Christmas was about cracking them.
Matt – it's not a good look
Matt doesn't know why Christmas blows up lie that he's going to assume it's from the drugs.
Matt says JOsh is his friend he doesn't want to see him with blood all over the place.
Matt says the reason he walked out like that is..
Matt – I looked her in the eyes and I could tell she was high as a f*ing kite..
Raven says when Jessica was getting pissed at her she wanted to yell at Jessica about telling everyone she hid Alex's cat ears.
2:51pm Josh is trying to rile Cody up
Josh – Last time I checked, Jessica had a muzzle around your mouth and now you cant talk to nobody
Josh – COdy you are boring me to death..
They start to make out to distract them from Josh's trash talk..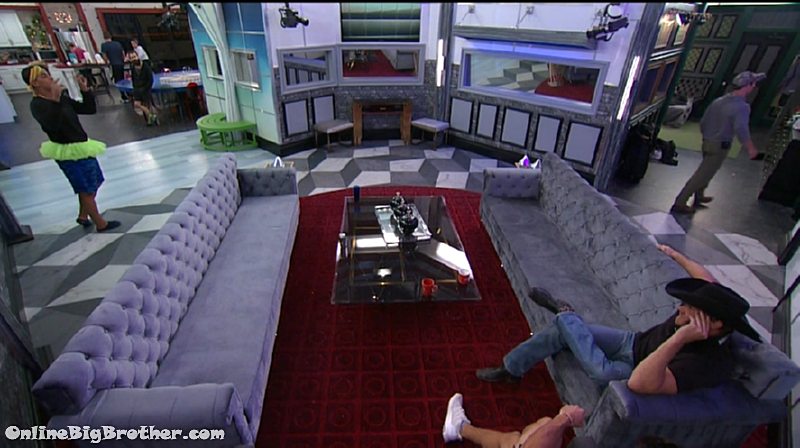 Josh – You attacked me personally Cody.. I'm not going to attack you personally because i'm a bigger man than you I'm going to f* with you till you self evict.. go pull the handle..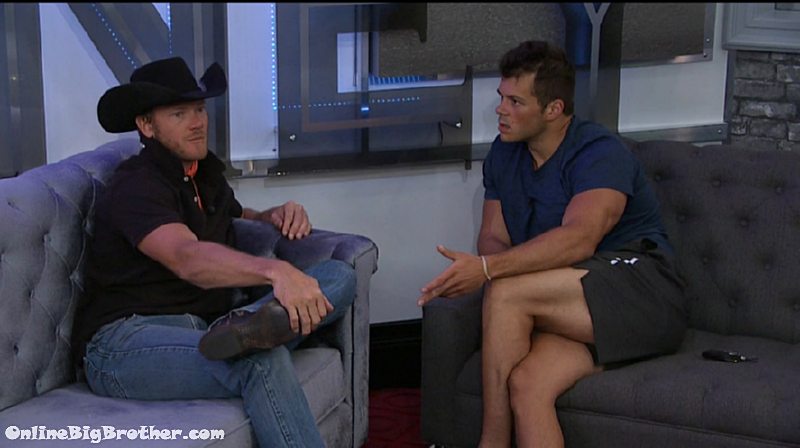 2:57pm Mark and Jason
Jason – it's not cool man.. feels uncomfortable..
Mark agrees says it's not a good look
Mark says he hates seeing what is going on but as long as the target is off his back.
Jason – I know…
Mark – this is killing me right now..
Jason says Cody acts really aggressive but then never talks.
Jason – like stomping around.. it's weird..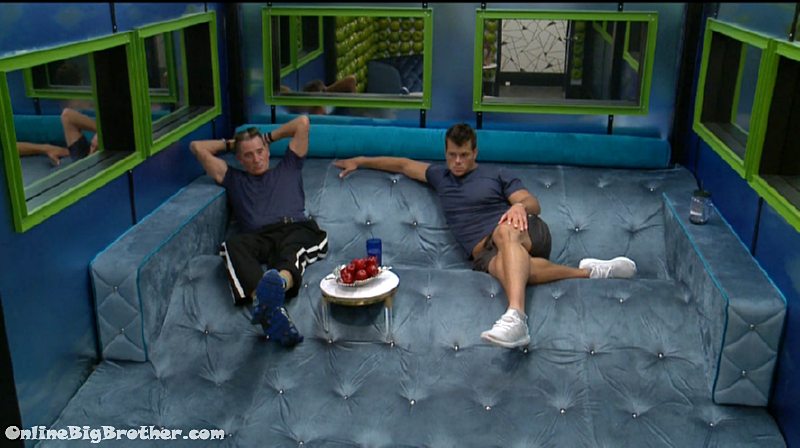 3:18pm Kevin and Mark
Kevin says some people won't like what Josh is doing. Kevin isn't going to be part of it.
Kevin says that people are urging Josh on and when it comes to it those people will turn around and say "It was Josh"
(Xmas and Paul have been urging him)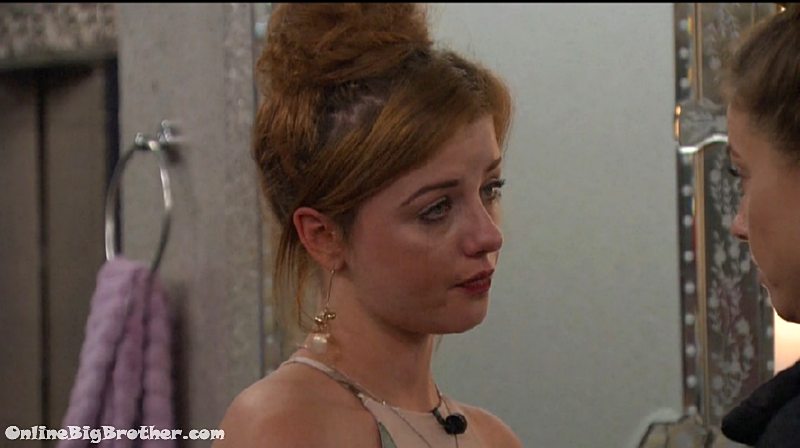 3:30pm Raven crying because she doesn't like to see people fight..
If you plan on buying anything from Amazon. Use this link Amazon home
Doesn't cost you anything and we get a small cut.
Links to the ranking system
Rank your house guests here
For those of you that like Statistics here are some expanded reports.