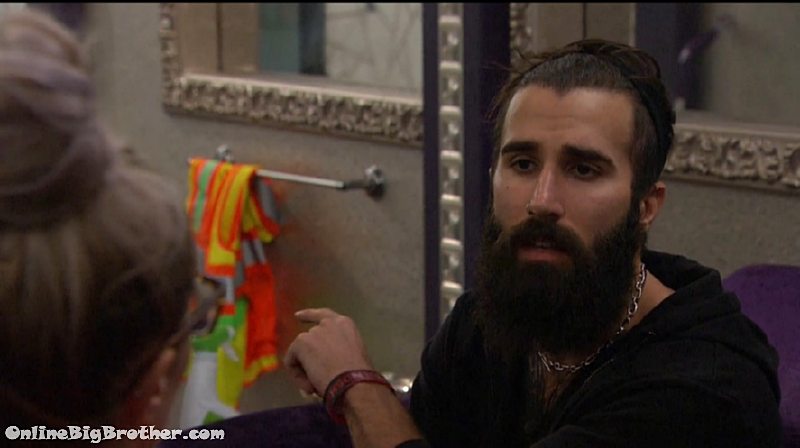 3:40pm Bathroom Paul, Elena, Christmas
Paul – Bully the Bully out of this house..
Christmas and Paul go back to plotting how to get Cody to crack.
Paul going back to retelling his story about when Cody raised his voice in the HOH. (Please note Paul is cycling through about half doz talking points about Cody.. he keeps repeating this in every conversation.)
Paul – He's a dog that can only bark..
Josh joins them asks them if they are being protrayed as the bullies.
Paul – F* no
Josh – then why did she get the Hex..
JOsh wonders if they are teh bad guys..
Paul says Cody has a little man complex..
Christmas says the only reason why Cody is in the house is to prove to himself he can do something else else with his life
Paul now calling Cody out for making Raven cry earlier today. (he told Raven to cry.. OMG)
Paul now saying that Cody isn't a man.. he can only say things behind peoples back and not to their face.
Paul – he's too afraid to say it to people's face..
Feed subscription lets you go back and re-watch everything we post here CBS All Access Live Feeds with a FREE 7 DAY trial.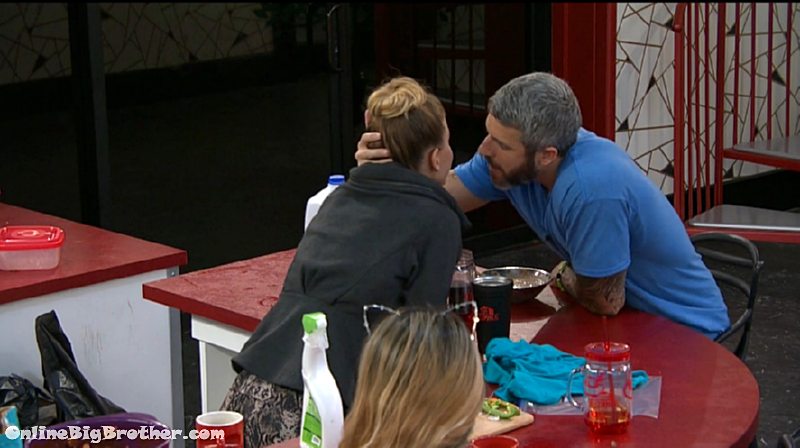 3:48pm Matt and Christmas are going to chat later everything is cool…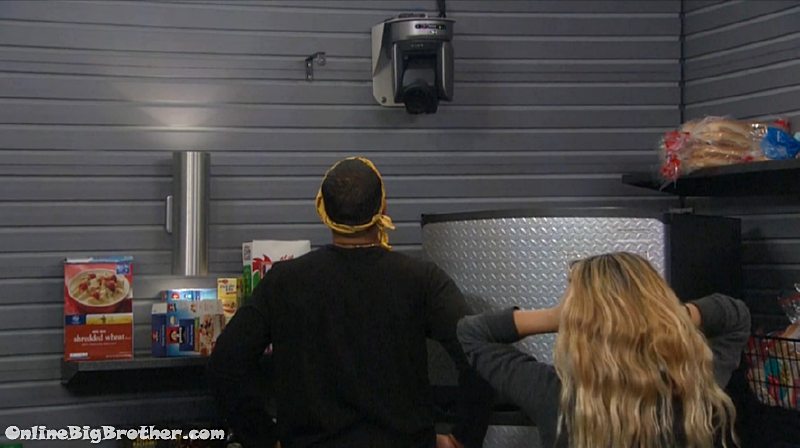 3:51pm JOsh talking to the Camera justifying what he's doing to Cody.. Josh says he's not a bully he goes after bullies and sticks up for the people being bullied.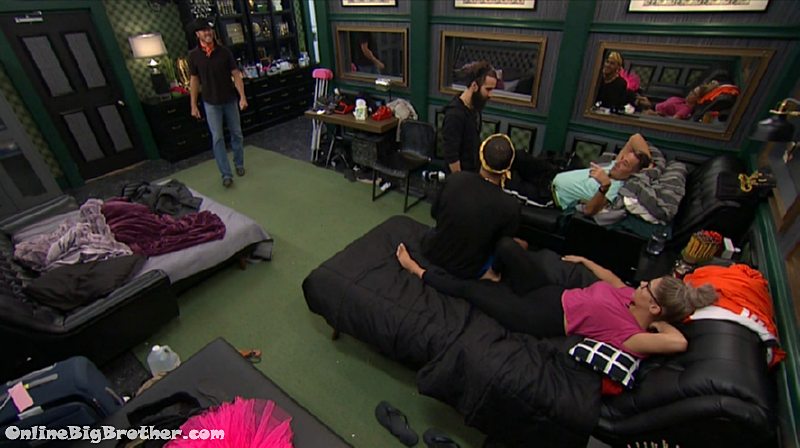 4:04pm Kevin, Elena, Josh
Paul comes in … Kevi kevi kevi.. we're beginning physiological warfare.. you gotta stop
Kevin – what am I doing now.. being too smart.. being too nice .. to who? everybody?
Paul – no you can be nice to us
Paul – we have a bully and we have someone standing up to a bully .. Quit humoring the conversation
Kevin – me..
Paul – I'm just saying..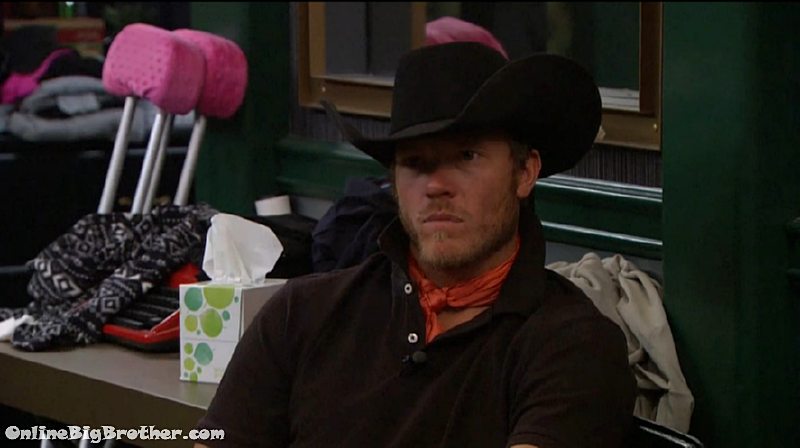 4:08pm Elena, Josh, Kevin and JOsh
Jason tells Josh he doesn't like the 10 vs 1 and doesn't care for the unnecessary confrontation.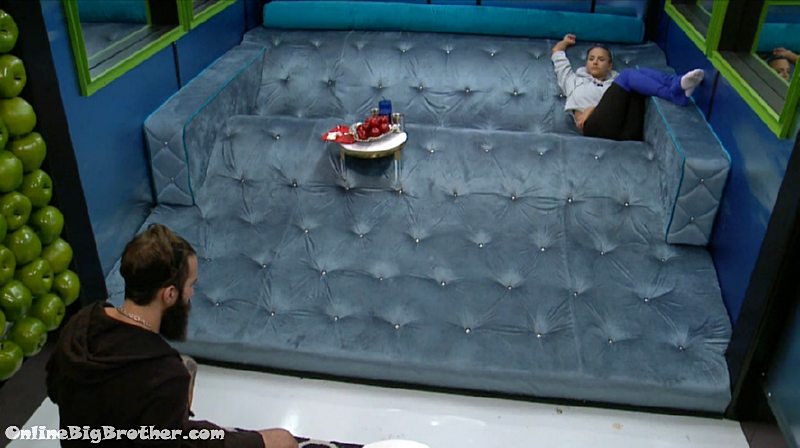 4:11pm Paul is asking Jessica why Chaos has erupted..
Paul thought Cody was being aggressive and Raven was crying because of that.
Jessica – that's funny..
Paul – everyone is uncomfortable with him..
Jessica- he had zero part in it.
Cody comes in.
Jessica tells him the line has been crossed with what is going on with the house against them.
Paul says that is the game.
Paul is claiming that he has told Josh to stop what he's doing, "If there's anyone that has said pump the brakes It's me.. it's not worth it, it's not worth it.. "
Jessica – people in this house are allowing Josh to attack people because they have not been attacked by Josh..
Jessica says she's been attacked by Josh and she'll stand up to him when he's attacking someone else.
Jessica- I don't like the way this game is being played
Jessica asks Paul to stop the personal attacks. You have power in this house. You use that power when you want to
Paul – I'm am only one person.. you are accusing of doing and having things that are contradictory
Jessica says Paul has the power, "You are playing a great game bravo to you.. "
Jessica says Paul has power in this game because he's a vet and people come to him seeking approval
Jessica asks Paul if he appreciates it when people get personal with him
Paul says no
Jessica – ok
Paul – you put up Ramses that was a great move.. so we sent him home
Paul says she made a promise to everyone in this house except for Ramses and Josh.. "that's no more a promise"
Jessica – why's that.
Jessica explains she can only nominate two people so made a deal with everyone but the two people.
Jessica – I kept my word
Paul – that's a strange deal.. that's cutting a deal for the whole house..
Jessica – I'm going to use the temptation.. .. this is the only person I trust in this house..
Jessica – I don't need to whispers and sneak around this house
Paul – nether do I
Paul – I don't appreciate my name getting tossed out behind my back
Jessica – when
Paul – 9 people are lying..
Jessica – I don't speak to 2/3 of this house.. so maybe that 9 number doesn't work..
Paul says those 9 people either heard or over heard.
Paul – I never push my own agenda onto people
Jessica – he made 1 decision week 2 there's been people that have lied every week for 5 weeks..
Jessica mentions that everyone wants to point at one person to make the time easier.
Jessica says once Cody and her are gone Paul will be the target.
Paul knows that..
Paul – I never pointed a target at you
Jessica -0 I know my name has come out of your mouth
Paul denies it
Jessica – I'm not completely ignorant in this house.. and I'm not the only person that gets information
Paul says everyone is saying that COdy made Raven cry
Jessica says it's comical what everyone is doing.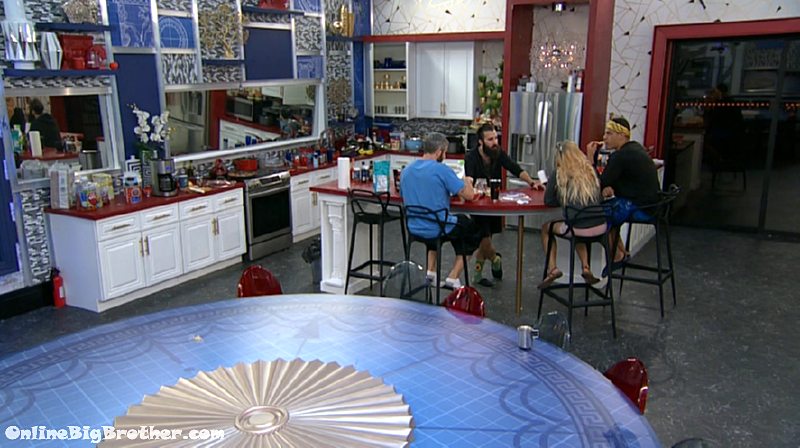 4:34pm Paul leaves.. go to the kitchen where Josh, Matt and Alex are eating.
Paul says she's using the Hex .. Cody was quiet.
Paul is concerned that she told him people are telling her conversations they've had with him.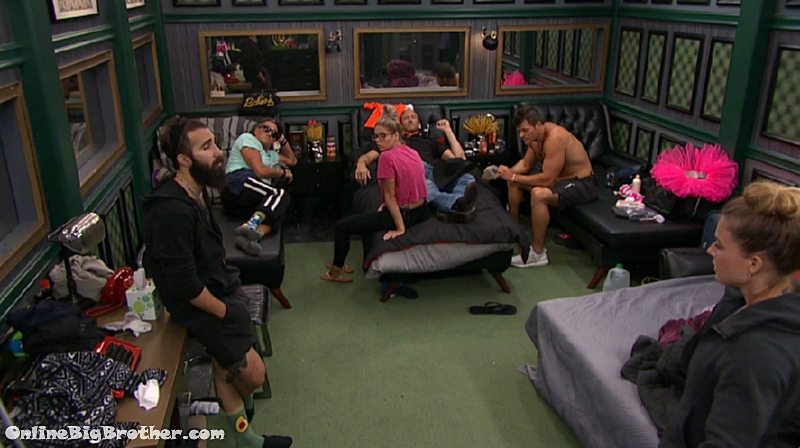 4:35pm Paul tells them the Hex is being used.. tells them that someone is telling Jessica information about Paul.
Goes on to say Jessica called them all liars.
Paul – we're all playing a disgusting game and she's standing up for what she believes is right.. so what she believes is right is standing up against a bully and a coward..
Paul – I'm making his life miserable this week.. none of you are guaranteed a spot in Jury because of what she's doing..
Paul – she's standing up for a bully and a coward.. I tried guys sorry for letting you down this week..
Paul calls Cody a puppy says Jessica did all the talking..
Paul – Hey Josh.. turn it up to a 30.. Pots and everything..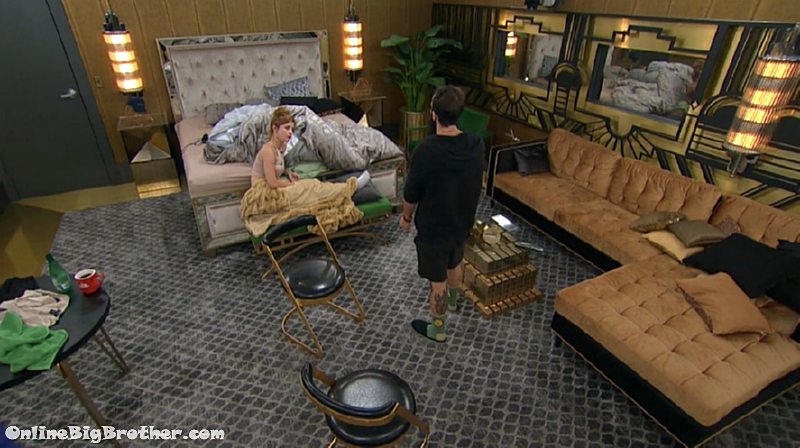 4:40pm Paul and Raven
Paul asks raven is the only reason she against COdy is because that is what the house wants.
Paul – she twisting your words around.. the hex is being used..
Paul says Jessica is now his enemy.
Paul – if you back me up that would be cool.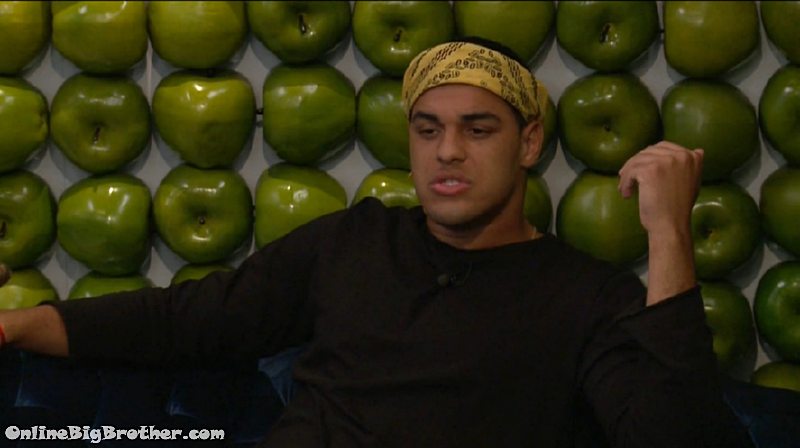 4:45pm Josh, Cody and Jessica
Josh says he was guaranteed Jury and now he's not he's upset.
Jessica – why don't you go out and get your own safety babe..
Josh – your personality sucks..
Cody leaves..
Jessica – josh what are you doing.. what are you doing..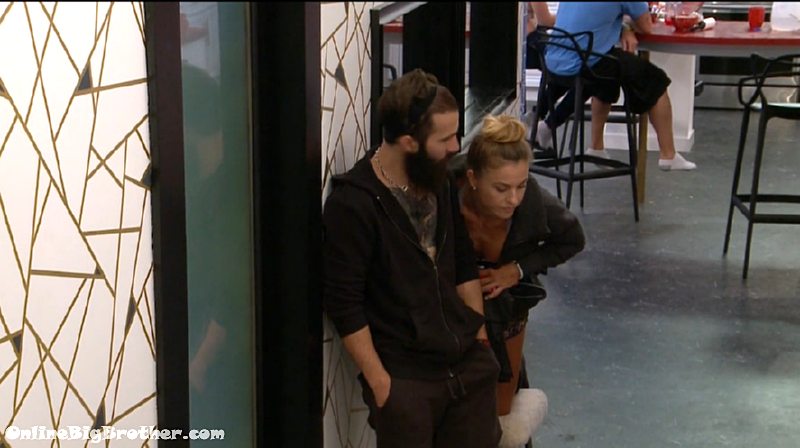 The motivational speaker that's there to inspire, help and be a resource for people along with Paul listening in opening the door a couple times.
Paul keeps opening the door.. asks Josh if he told Josh to do this.
Josh says no.
Josh tells her he's going to make Cody's time a living hell in here.
Jessica – leave me alone Josh.
Josh tells her everyone loves her..
Jessica – that doesn't work on me.. when Cody wasn't in this house I was on the block and I would have gone if Dom didn't have her melt down..
Josh – he's going to get hell from me..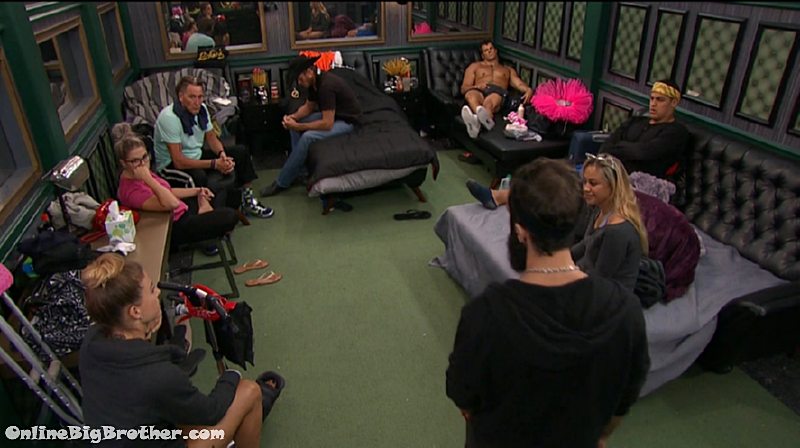 4:54pm Everyone Riled up against Cody and Jessica..
Paul won't shut up..
Cody is a coward.. a child.. a bully….
Paul talks them into confronting Cody as a group..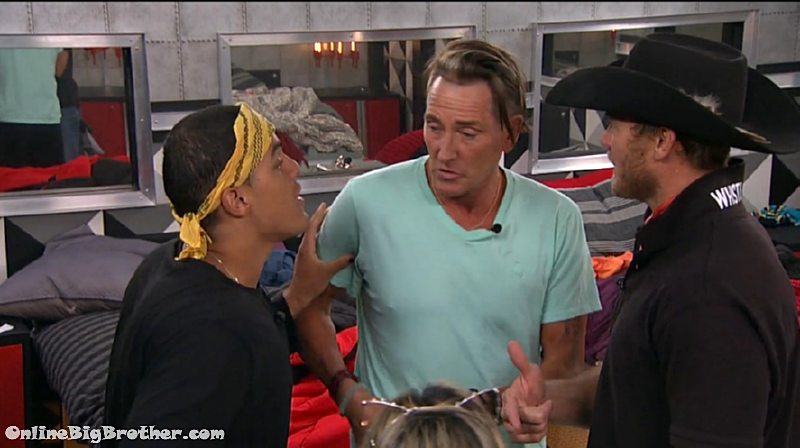 They're all excited to be on Paul team and Yell at Cody..
If you plan on buying anything from Amazon. Use this link Amazon home
Doesn't cost you anything and we get a small cut.
Links to the ranking system
Rank your house guests here
For those of you that like Statistics here are some expanded reports.