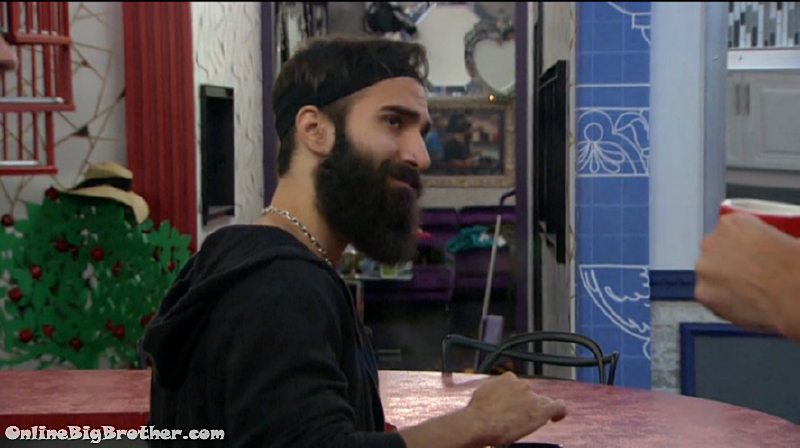 12:05pm Paul used the Power of Veto on Jason
Paul is trashing Cody for not giving a speech during the veto ceremony.
Josh – part of this show is giving a speech.. you don't give a speech you don't participate and you don't get personality than what are you doing here
Paul =- that's what I've been asking
Paul – you've got more chances than everyone..
Feed subscription lets you go back and re-watch everything we post here CBS All Access Live Feeds with a FREE 7 DAY trial.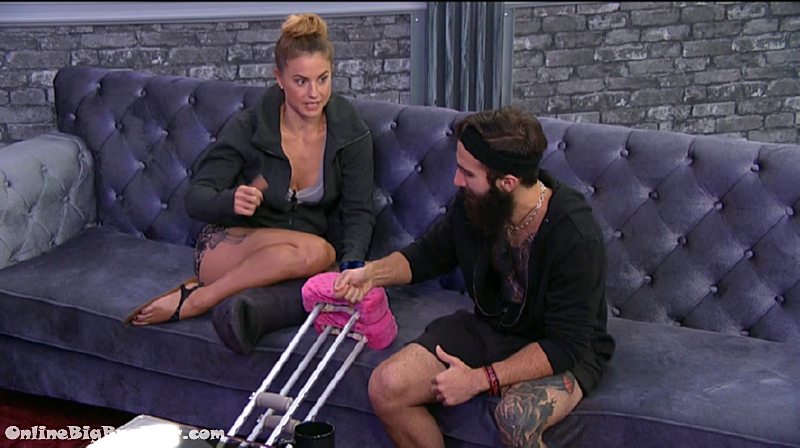 12:11pm Christmas and Paul
Christmas says she's started distancing herself from Alex..
Xmas – we can turn on the b1tch cattiness
Paul asks her if her military friends act like Cody
Christmas says they would if they knew they were going home, "They don't grovel"
Xmas – how are you doing
Paul – great not a worry in the world..
Xmas – I can't tell if she's going to use it or not..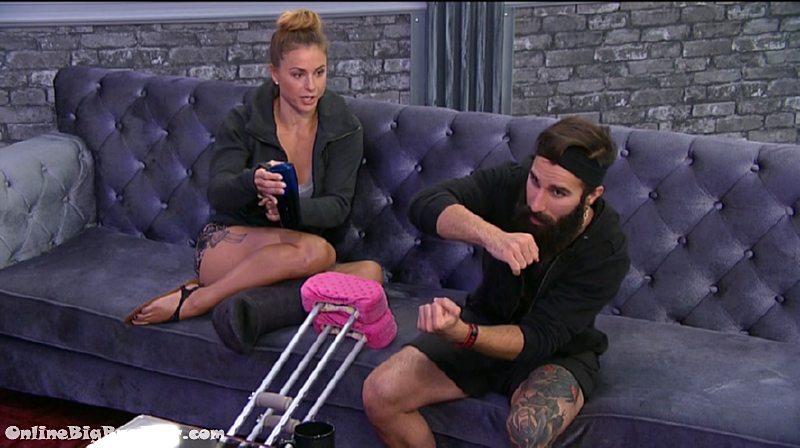 12:20pm Paul of course was trained to Knife box not only knife fight..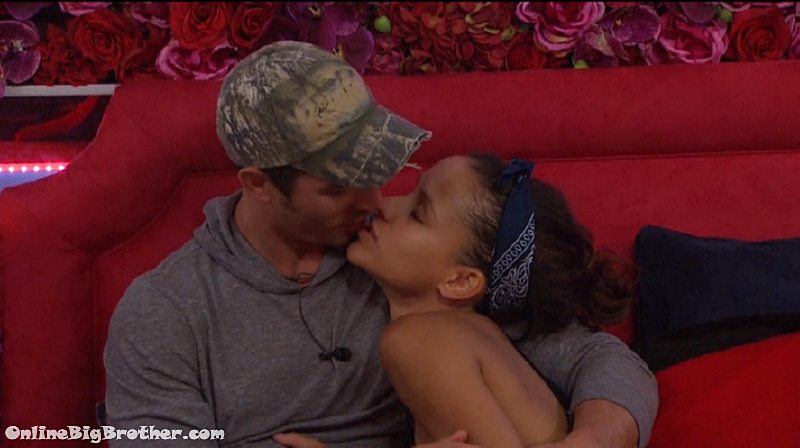 12:30pm Jessica and Cody
Cody mentions how Paul likes being the centre of attention.
Jessica says Paul didn't like her speech because it out did him.
Jessica says there's an alliance of 6 and alliance of 4 and 2 floaters.
Jessica says she's going to win HOH and put up Raven/Alex with the POV played on Alex Paul goes up next to Raven.
Jessica – Paul and raven on the block house decides..
Jessica – I want to take out the competitors.. I'll go after Paul then Alex..
Jessica says everyone except for Christmas will be in the next temptation challenge.
Cody – "Ohhhhhhh.. Ohhhhhh.. "
Jessica – never do that again #BB19 @DawgsBigBrother pic.twitter.com/p86HtTp30a

— OnlineBigBrother.com (@bigbspoilers) July 31, 2017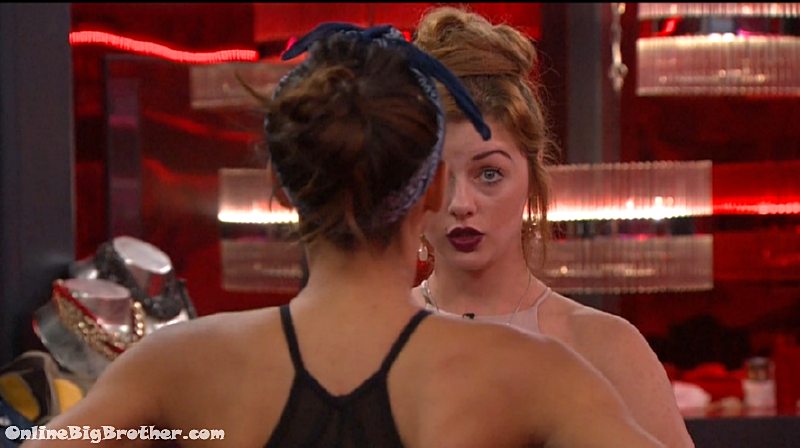 12:46pm Raven and Jessica
Jessica is pissed at Raven "When I walk into a room and I see Jason go like this (to his Veto) and you all change the subject.. "
Jessica – when you're asking me to do something to stab someone in the back on Thursday that doesn't make me feel comfortable
Raven – no no no no
Jessica- it looks really bad
Raven – no we were talking about the veto
Jessica- the last thing yo should want right now is for me to feel
Raven – Look me in the eyes right now
Jessica- Raven you looked me in the eyes about Thursday saying that your were going
Raven – WE changed that last minute..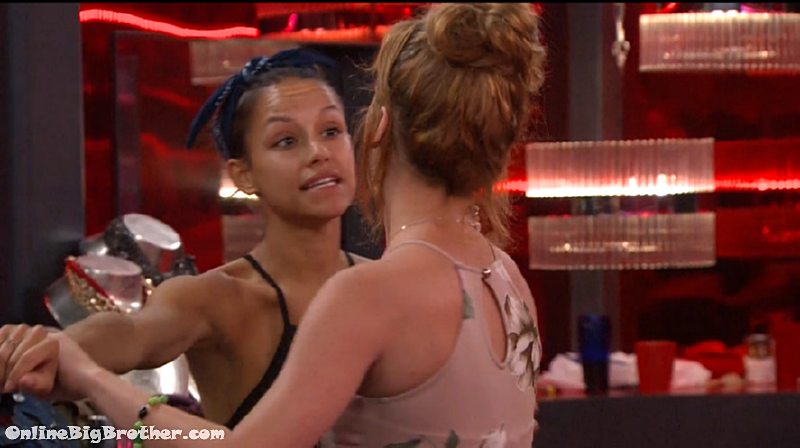 Jessica – I don't care.
Jessica – raven.. we need a second because that really pissed me off..
Raven – I'm sorry.. ..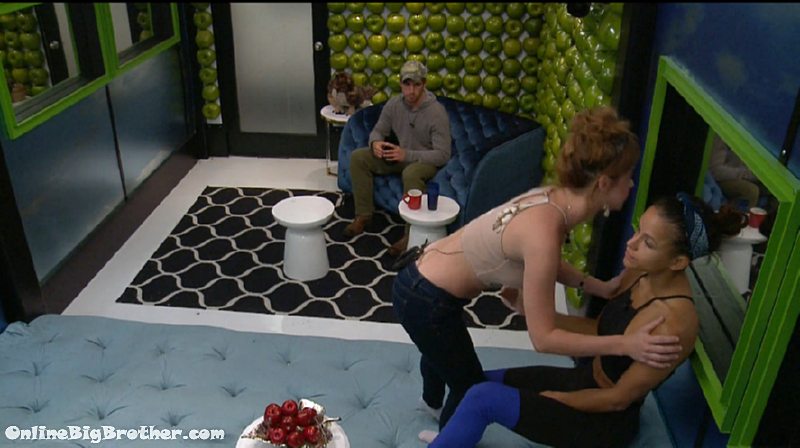 12:50pm Raven, Cody and Jessica
Raven explaining they were talking about how heavy the Veto was she wants Jessica to believe her she loves Jessica.
Jessica says every person in the house has lied to her so game wise she doesn't believe Raven.
Raven – I have no power this week I have no say so I'm not conspiring anything.. I love everyone in the house..
Jessica- can I have the room …
Raven – I love both of you …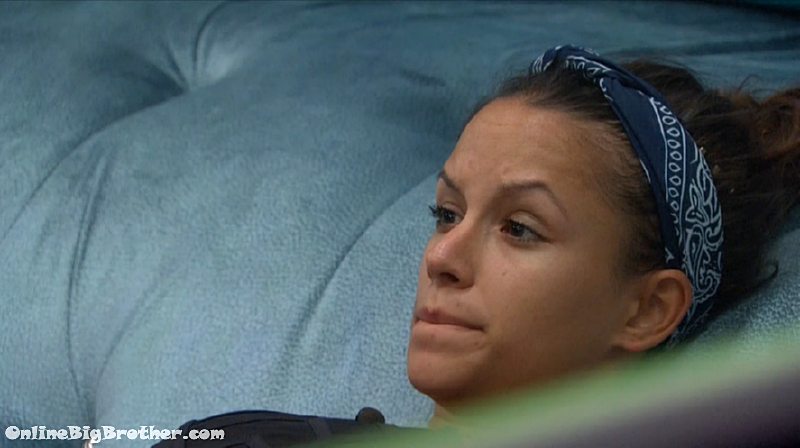 Jessica says Raven was parked between Kevin and Jason and they were whispering when they saw her the conversation changed she say it in the mirrors reflection
Jessica – I'm sure you say alot behind closed doors Raven.. now she's going to go to Paul and Paul is going to panic some more.. watching Paul squirm all week
Jessica – if he thought he could convince us to use the hex.. he'll try really hard now…
Jessica – I think she likes I've never lied to you… YOU f*ing lied to my face about Thursday…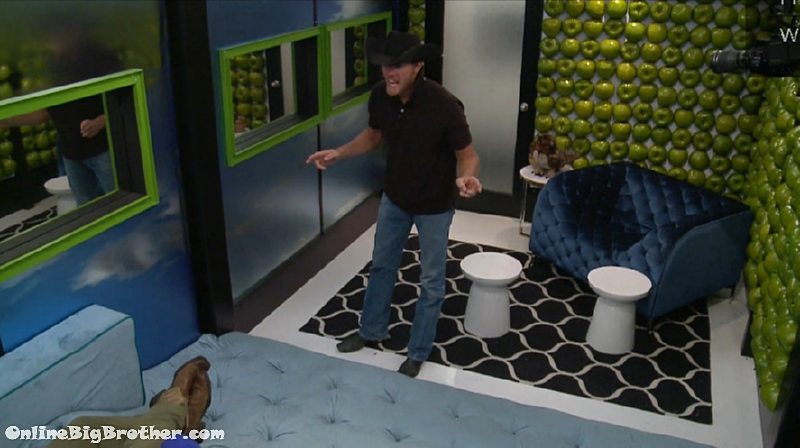 Jason comes in says Raven is crying and is blaming it him.
Cody – Jason when have I ever gone against you.. what was up with that speech..
Cody – I never thought you would jump on a side of the house.. I thought you were independent.. Why are you sticking with the house
Jason – it has to be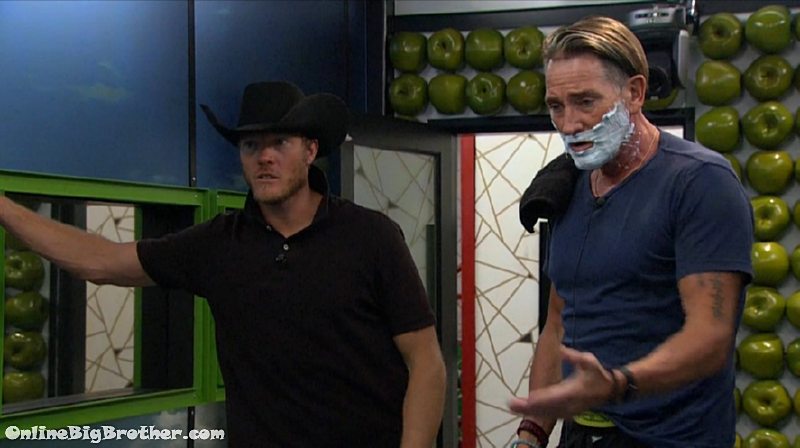 Kevin comes in and tells them nobody was talking about Jessica..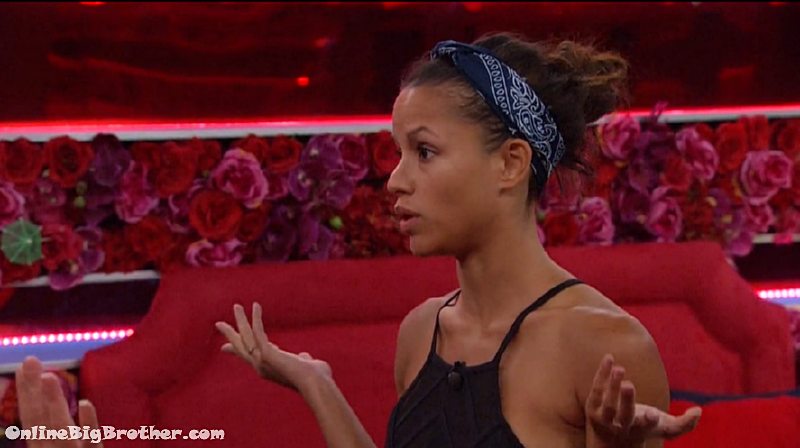 1:15pm Raven and Jessica..
Can you please put yourself in my shows.. when I walk into the a room everyone is whispering trying to get me to not use the hex.. people act like I have leprosy in this house
Raven – I don't…
Jessica points out they've been the target of the house since the get go
Jessica brings up Jason complimenting her then shitting on Cody in the same sentence.
Raven goes on about how she loves everyone in the house
Jessica- I'm being attacked by everyone in the house.. now I'm looking like the evil person because you are crying.. I'm just defending myself because nobody else is..
Jessica tells her to stop crying
Raven says she can't "I have two hearts"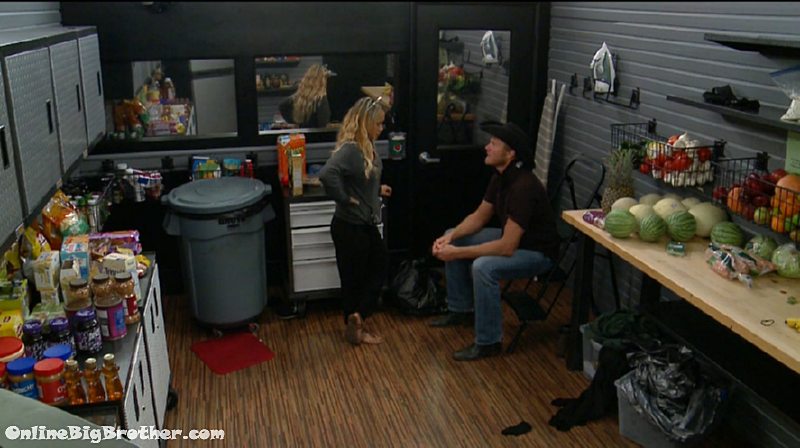 1:15pm Storage room Alex and Jason
Jason giving a retell
Alex – they (Cody/Jessica) made raven cry
Jason – Paul told Raven to cry, It's all f*ing bullsh1t..
Jason explains that Kevin was dropping Jessica's name and Jason knew Jessica was close by so he was pointing at her direction so Kevin would shutup. (This is exactly what Jessica saw)
Jason – see saw it in the mirror..
If you plan on buying anything from Amazon. Use this link Amazon home
Doesn't cost you anything and we get a small cut.
Links to the ranking system
Rank your house guests here
For those of you that like Statistics here are some expanded reports.