| | | | |
| --- | --- | --- | --- |
| POV: | ? | Next POV: | Aug 4th |
| POV Used | ? | POV Ceremony | Aug 6th |
| HOH: | Angela | Next HOH: | Aug 9nd |
| Noms: | ROCKS and Scottie | Have Nots | |
Big Brother Spoilers Angela nominated ROCKS and Scottie. They have not had the Hacker competition yet. No Idea why Nominations lasted soo long. Maybe Tyler popped his cloud app. I find it hard to believe.
Nominations Today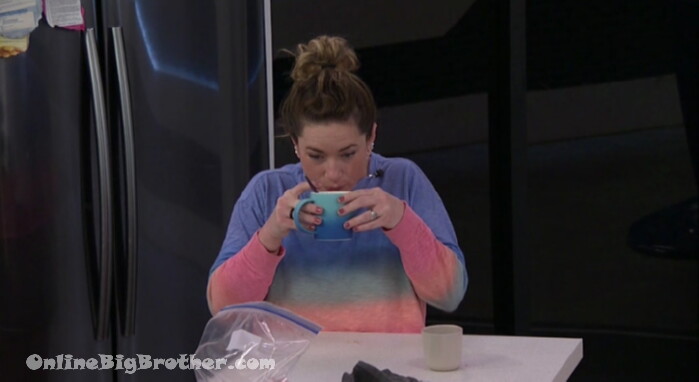 8:15am Sam is up..
Dips a cookie in her coffee (sinful)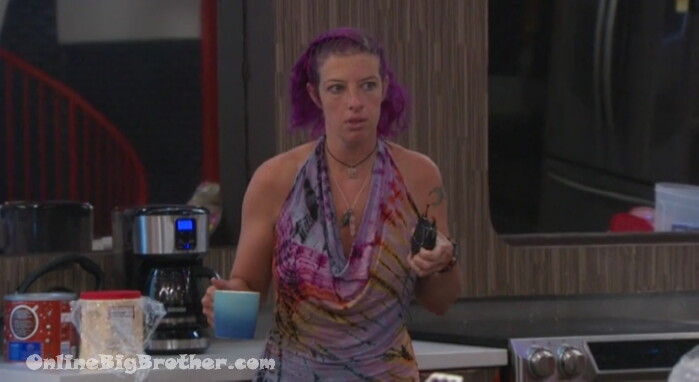 8:21am Rocks and Sam
Rocks – yesterday wasn't great but today is a new day..
Sam – it could be worse you could be RAchel.. you are the jury that's what you wanted right?
Rocks – yeah.. yeah that is true
Rocks puts on her costume.. Camera pans to Rachel's picture on the memory wall.
Rocks – I'm not a crier sam
Sam – it's OK to cry
RS – it's ok sure
Sam – You just mean you are pushed to the point where crying is unusual
RS – there's not other ways to react up in here.. .. you can't even go be by yourself really.. you can't go walk in nature… You can't fight no body.. not that that's what I would do ..
RS – you can't be zapping out on people
Sam – yeah..
RS – I've cried more in here than I have ever cried.. I just don't cry it's so weird I knew it would happen. I knew it was part of the experiment. I just didn't think I wold cry so much.
9:09am Fes and Bayleigh
Bayleigh tells him he's not going up
Fes – really.. I got the vibe she was putting me up
FEs – that's cool thanks
Bayleigh – she's never lied to me she's always been straight.. this is going to be a surprise to everybody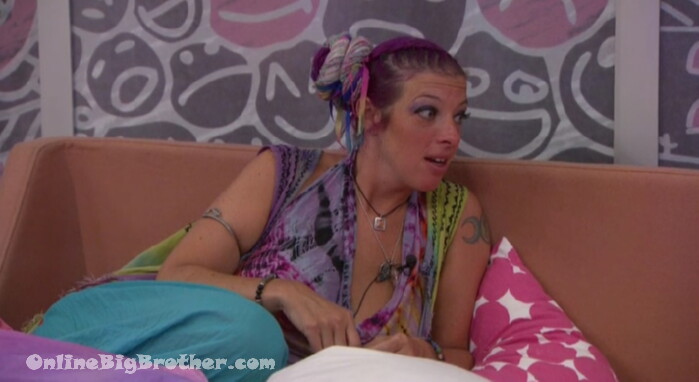 9:20pm Rocks in the pink room talking to Fes with Bayleigh and JC in the room
Rocks using a mix of whispers and sign language tells Fes that she thinks Tyler is working with Brett.. ."I've thought that from the very beginning" (he's wounded bird)
RS – when the votes flip and sh1t
they're talking wakes JC up..
JC – go into ROCKSTARs bed I want to sleep a little bit more before this ceremony
JC – I'm going to f*ing slap you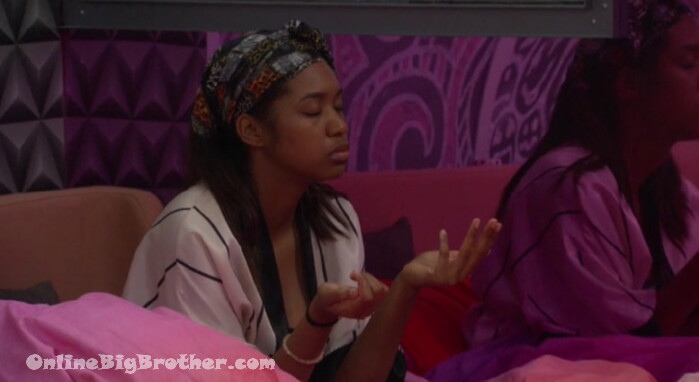 bayleigh's in the room with them doing her thing.
9:34am A cloud comes up on the screens.. the feeds cut…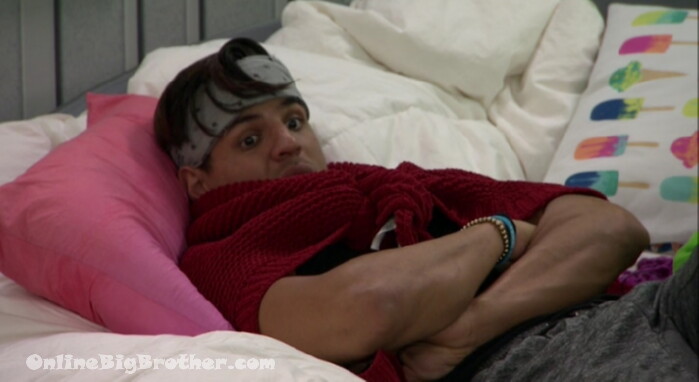 Noon Feeds finally come back. They had the nominations
FEs – who do you think is the flipper
JC says he thought it was Scottie but now it's Rockstar
JC – if she's really working with Brett.. they're doing an amazing job..
JC says when he talks to Brett he always says how much he hates rs and when he talks to RS it's vice versa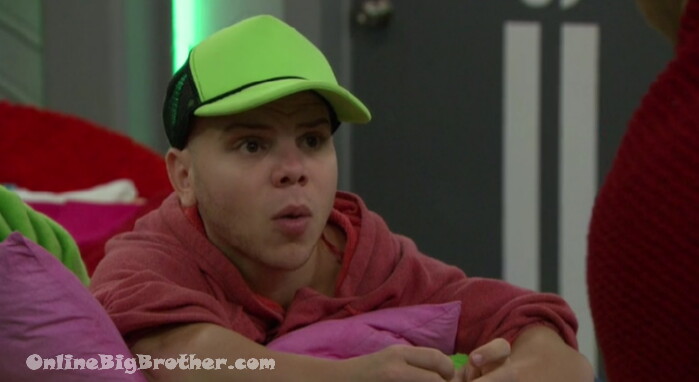 JC – why so much
Fes – try to win it man.. try to win it .. we need to win so we have power.. just go fast you will be alright
An easy way to support the site if you are an Amazon shopper is to make your purchases through our link. You pay the exact same thing but we get a small % commission. It doesn't cost you anything and helps us out.
Amazon Canada
Amazon USA
Rank the houseguests!
Easiest way to Rank the house guests use link below