Feed subscription lets you go back and re-watch everything we post here CBS All Access Live Feeds with a FREE 7 DAY trial.
\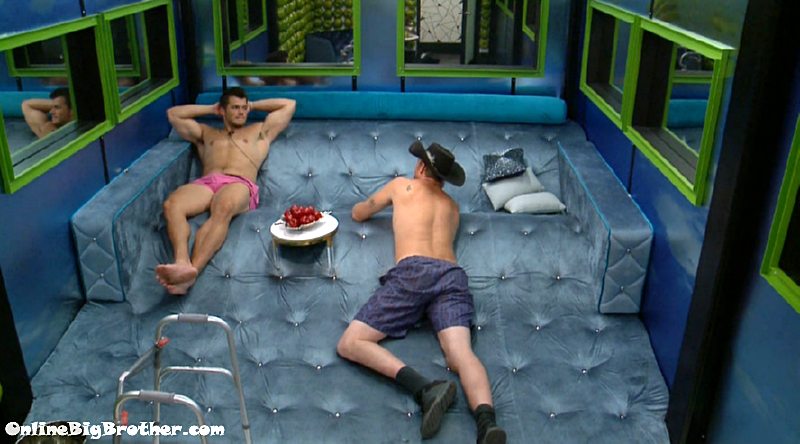 4:59pm Mark and Jason
Talking about the Pool game and how technically Josh did lose it.
Mark asks if throwing that hot sauce in Josh's face was too much
Jason – at first yeah but now people are saying you should have thrown it in his eyes directly
Jason – at the time people were like what the f* did he do that Josh is just a big Dumbo
Jason – should have thrown it in his eye.. It was a bullshit bet.. When you asks the pool people they're.. No you can't
Mark – you can't double scratch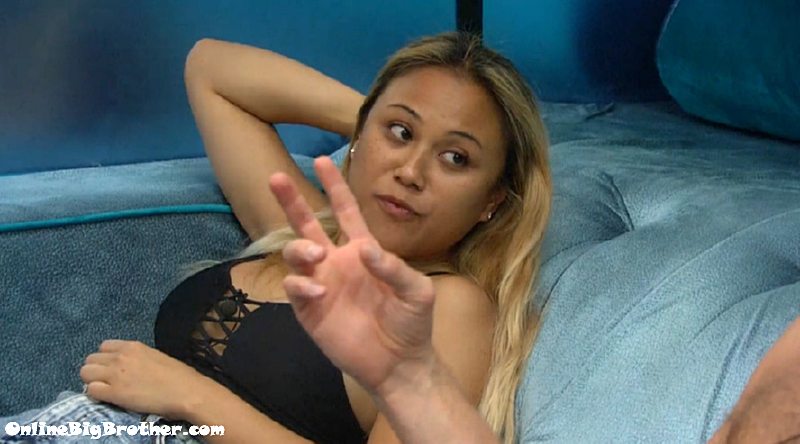 5:15pm Jason, Kevin and Alex
They agree Josh flipped the f*ing lid but Mark shouldn't have thrown that in his face.
Kevin – Mark should have won..
Kevin – mark said let's play another game.. But he wouldn't admit that he lost.. It went on for half an hour.
Josh joins them..
Jason – if you would have stopped when he threw it in your face, you would have been the winner
Josh – I'm not a pu$$y .. he tried to prove me as a liar and I outed him
Josh – he questioned my word and my character..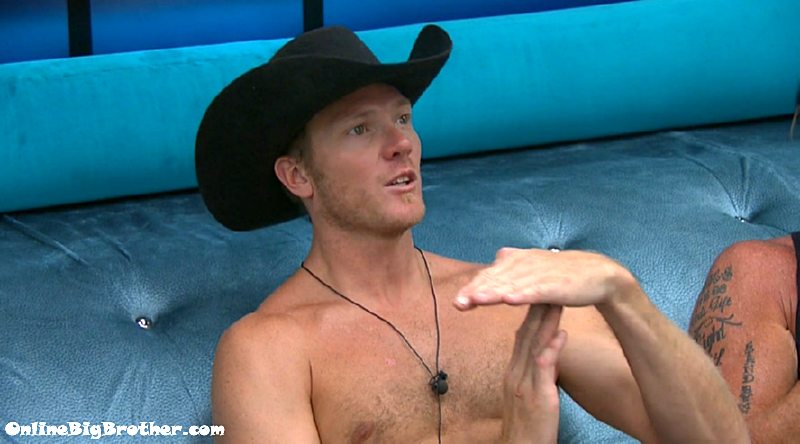 Jason explains that they stayed out of it because Josh gave him and Alex his word that he was voting out Xmas and he gave Paul and Xmas his word that he was voting out Jillian.
Josh – I didn't involve you guys
Jason – had you involved us we would have thrown yo under the bus
Josh – I was going to keep Jillian but on a game level and a personal level I kept Christmas.
Alex – you can't say you gave us your word.. And Jillian..
Jason – the best thing to do right now is shut your mouth..
Josh – I stand with you guys I will work with you guys
Josh – I want to be with you guys..
Alex – don't isolate yourself like Dom did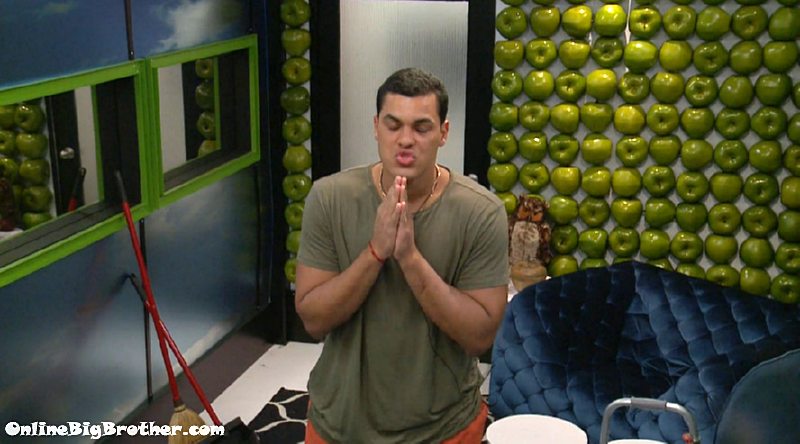 Josh – I swear to god I'm sticking with you moving forward.. I will never f* you
Josh says on a personal level the people in the house are always talking sh1t about him
Jason says the other side is pushing his buttons.
Josh says mark double taps in Pool all the time
Jason – I know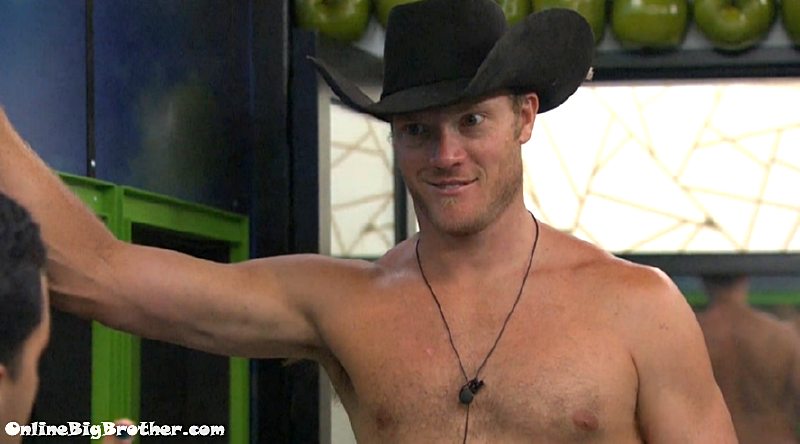 5:25pm Josh and Jason
Jason telling him he has to calm down and focus on winning the HOH
Josh – what should I do
Jason – Put Mark up
Josh says he's only loyal to Jason and Alex.
Jason tells him to hold his hand out to Mark to shake it and squash the beef. Recommends he keeps his mouth shut.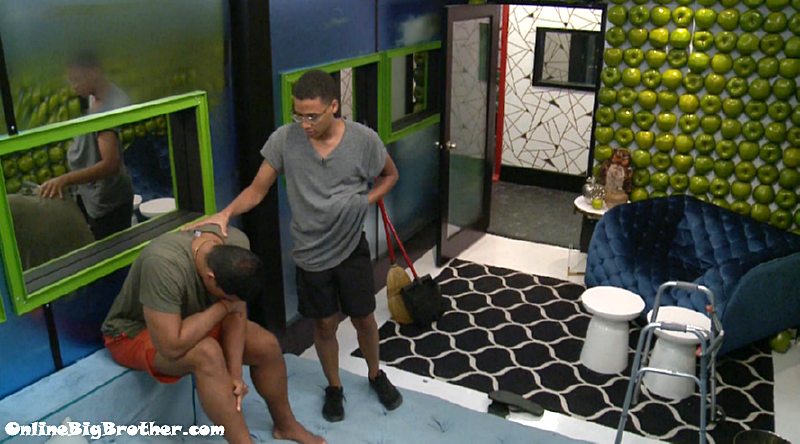 5:27pm Ramses comes in tells Josh he's sorry that happened.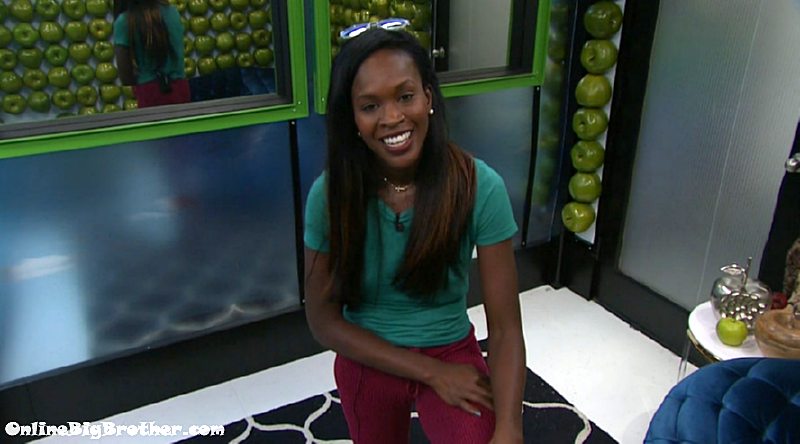 5:35pm Dom says she's being targeted for Bogus reasons.
Josh calming down..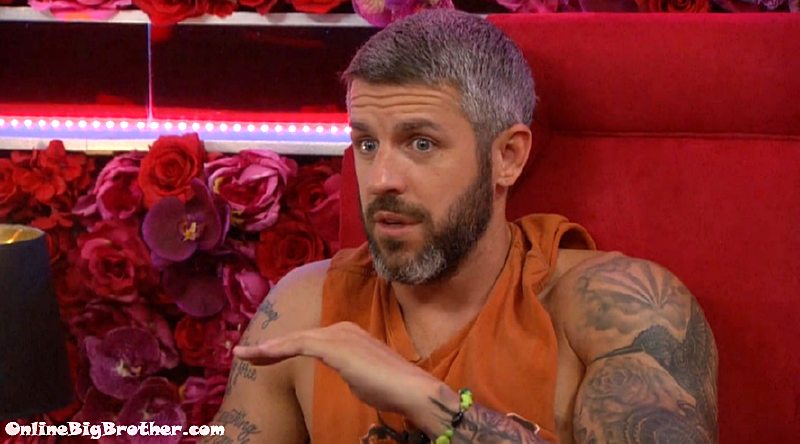 5:49pm Matt, Paul and Raven
Raven says Jessica came running back to her and Elena today.
Paul – Dom is What the F*
Boys2men- she's gone into looney toons mode
Matt – what are we going to do with Christmas
Paul – mark isn't fond of Christmas
Matt and Paul both say that Mark is in hot water right now.
Raven mentions that mark might be
For some reason they think Raven will win the next Temptation,
Paul says Christmas sucks to have around but she has a lot of enemies in the house which keeps the target off them.
Paul Says he'll take a shot at M&J
Matt – you don't have a problem taking a shot at Jason right now
Paul – no none of all..
Matt – it would have to be a backdoor
Paul – who
Matt – jason
Paul – No I said Jessica and Ramses.
Matt – ohh yeah ohh yeah
Paul – no I can't touch that yet..
Paul – There's certain land mines that I see already in place that are just going to f*ing explode on their own, I hope Josh wins.. He will take just a f*ing random shot in the dark.
Matt – it would be the craziest week where we don't have to worry about sh1t
Paul – if it's something where you can toss it I'm going to toss it to as f*ing Josh
Matt – Or Mark
Paul – he would put Josh up
Paul tells them to tell jack sh1t to Jessica because she's stiring the pot. If she wins HOH she'll take a shot at Mark for revenge.
Paul tells them he's not telling people sh1t he's only been talking to them..
They all agree Mark crossed the line today by throwing the hot sauce in Josh's face.
Matt – to another man that is a big deal
Paul – the sh1t that mark did…
Paul says Jason and Alex are in a good spot "I wouldn't touch Jason and Alex"
Raven – ohh yeah not them..
Paul says Alex should have put a pawn up but it might not matter this week because Dom has dug herself so deep into a hole.
Paul says there will be rogue votes.
Paul – what if Kevin wins HOH it'll be the t1ts.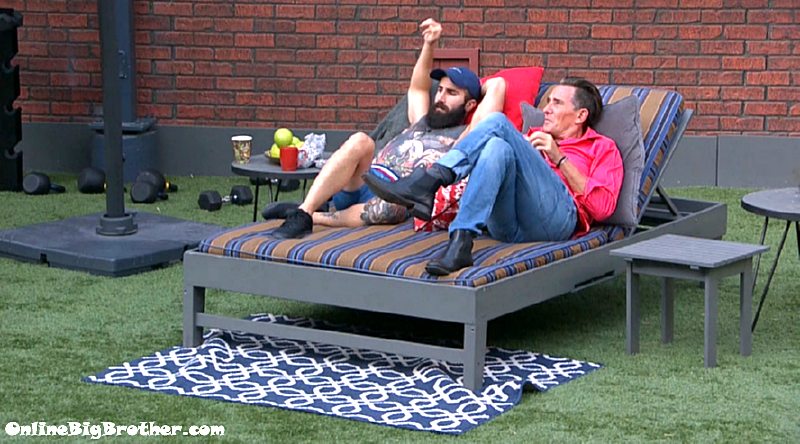 6:31pm Paul and Kevin
Paul – She sunk her own ship for a a weird talk show..
They talk about Dom isolating herself. Kevin mentions how she's hidden her food in the her bed.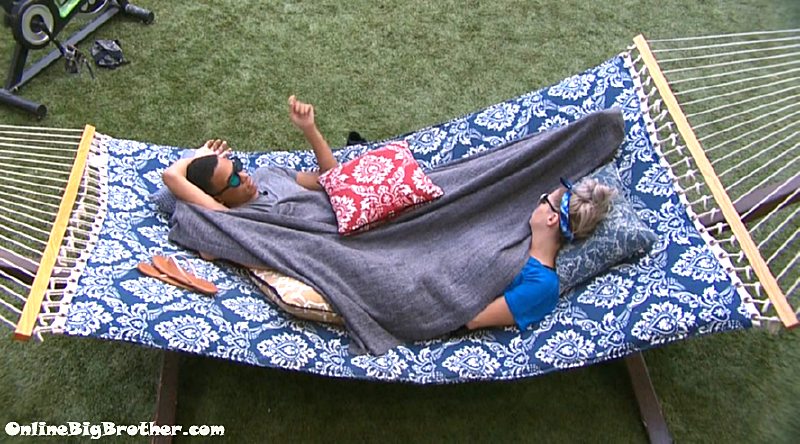 7:25pm Ramses and Elena
Ramses says he's worried about himself next week.
Elena brings up coming back to LA for PAul's HAlloween party..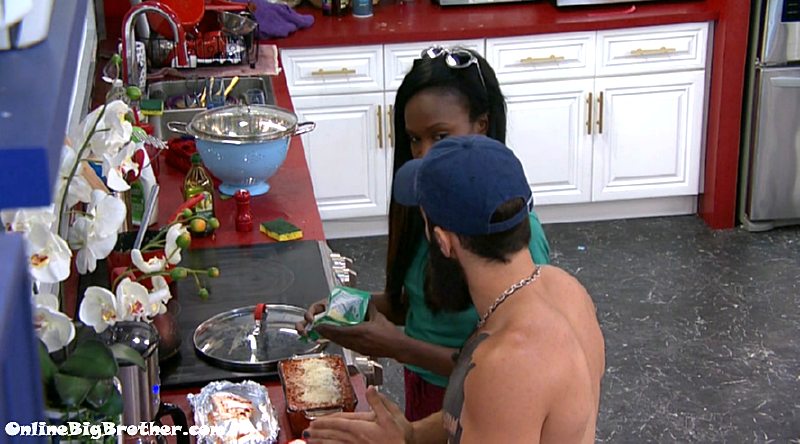 7:44pm Paul and Dom
Dom – I'm sorry..
Paul – you don't have to apologize
Dom – I would never want to do something to make anyone sad
Paul – right
Dom clearly that's not the case
Paul – I know I'm playing into the whole Snake thing for my humour.. I'm still genuinely.. huge question mark to why you think that
Paul – you were let to believe something.. your own little
Dom – Not my own little
Paul – I'm fine to keep playing it out how like it is, I hope you are not upset
Dom – Yeah I'm trying to figure out why people would stabbed me in the back.. and target me and say all these things that I said
Dom says it's not only Paul
Paul – I'm just playing.. especially with the snake.. i'm just playing
Dom – got it thank you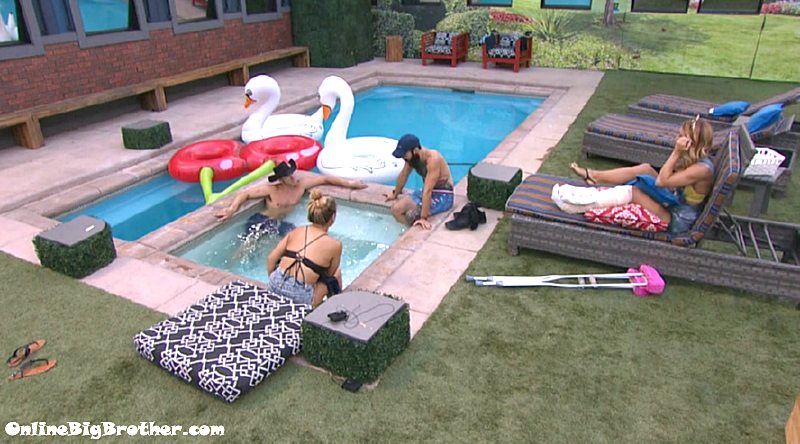 7:55pm Paul, Christmas, Alex and Jason
Paul brings up his conversation with Dom. Says she upset and thinks everyone has backstabbed her.
If you plan on buying anything from Amazon. Use this link Amazon home
Doesn't cost you anything and we get a small cut.
Links to the ranking system
Rank your house guests here
For those of you that like Statistics here are some expanded reports.