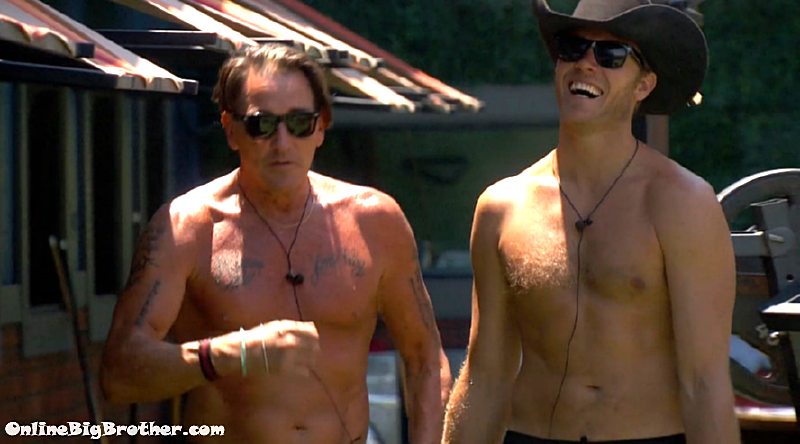 12:10pm Justin and Kevin Backyard
(these walks are so Funny)
Kevin saying if he didn't have kids the age of some of the kids on the show he wouldn't be able to talk to them.
Kevin brings up one of the "kids" on the show saying (or asking) that Canada was another state and they had a "College degree"
Kevin – That college degree is written on toilet paper..
Feed subscription lets you go back and re-watch everything we post here CBS All Access Live Feeds with a FREE 7 DAY trial.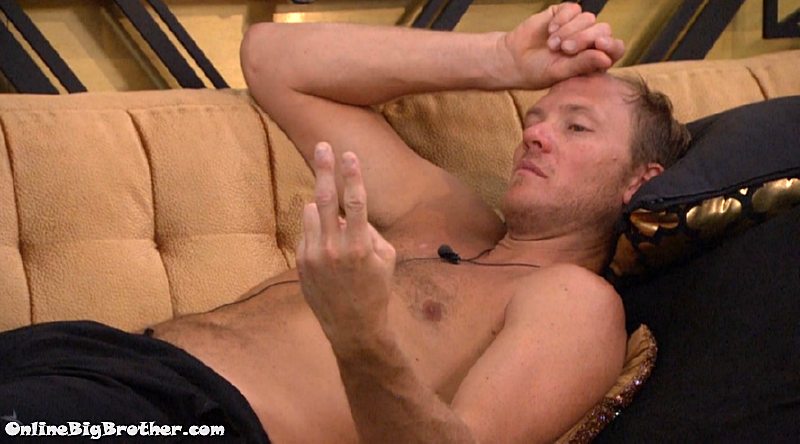 12:15pm Jason and Alex HOH
Jason talking about how funny Kevin is.
Alex asks him why he was up so late.
Jason – the DR
Alex – there's nothing to do.. Other than the temptations
Jason – until Thursday
Jason – Alex, nobody wants HOH.. nobody wants to win..
Alex – why
Jason – you tell me nobody wants to be the boss
Jason – If I win it I'm putting up Jessica and Dumbbell
Alex – Yeah (NO!)
Alex – would you actually put up Josh…
Jason – I dunno.. Matt or Raven..
Jason – who should I put up ..
Jason – I would really like to put up Jessica and Christmas..
Alex – Xmas we can get out any time
Jason – no we can't she needs to f*ing go
Jason – she talks shit about everybody..
Alex – she knows she can't do anything..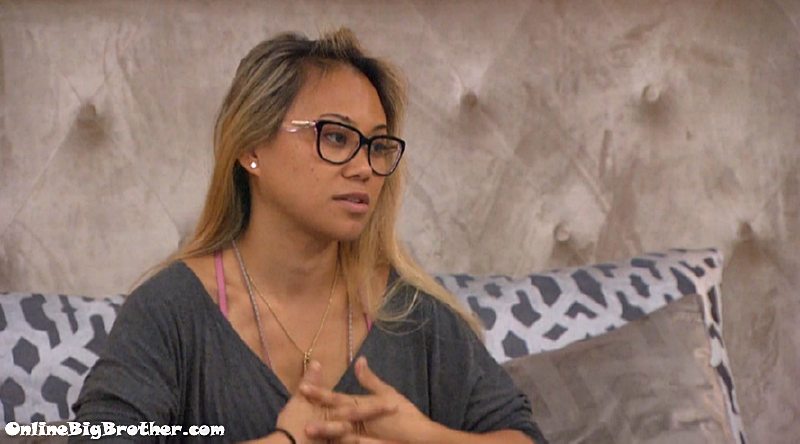 Paul comes in, "Josh is sh1ting his brains outside.. "
Paul says he's going to try and win the HOH, "I still don't like Ramses"
Jason asks if Matt is throwing competition.
Alex – no
Jason says Matt's hands are too soft..
Jason says he's putting up a floater and a competitor
Paul – Jessica is a good competitor
Paul – Josh said some funny sh1t yesterday.. At one point he got her (Jessica) when he said you are re-inserting yourself
Alex says Best case is if JOsh wins, worst case is Jessica wins.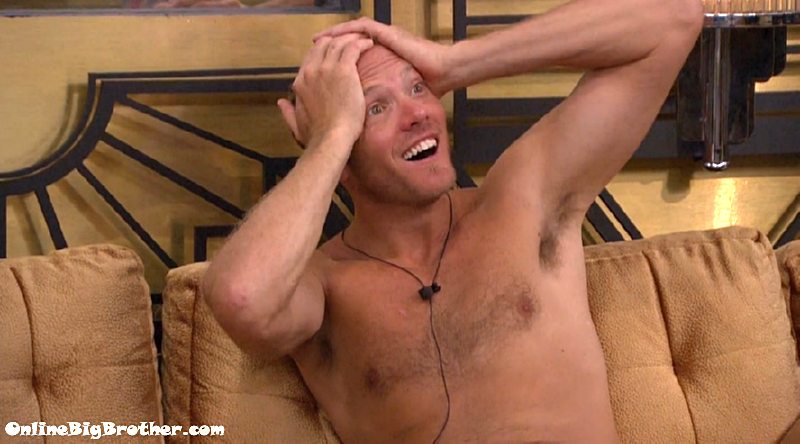 Jason – I'll win HOH … F* it..
Jason says he's not sure how he feels about Christmas' leg, no matter what she says I know she's pissed at Jason.
Paul and Alex both tell him if Christmas wins the HOH he might be in trouble. "She hates you"
Jason saying if he wins HOH maybe he should use Christmas as his target.
Jason – I broke her leg and I put her on the block to try and kick her out
Alex – all is fair in Big Brother
Jason says last night he tried to talk to her but he gets bad vibes..
Jason brings up that nobody else in the house wants to take her out.
Alex – she's a easy target dude
Jason – she running around telling everyone what they want to hear
Alex – everyone knows she's lying about the vote
Paul – yeah
Alex says he should take out someone that is "Quote un-quote one of their friends now"
Jason "like" Mark/Elena, Raven/Matt, Matt/Mark Elena/Raven.. , "That? They all gotta go"
Paul says if he can he'll throw the HOH to Jason.
Jason – Done..
Paul – don't f** me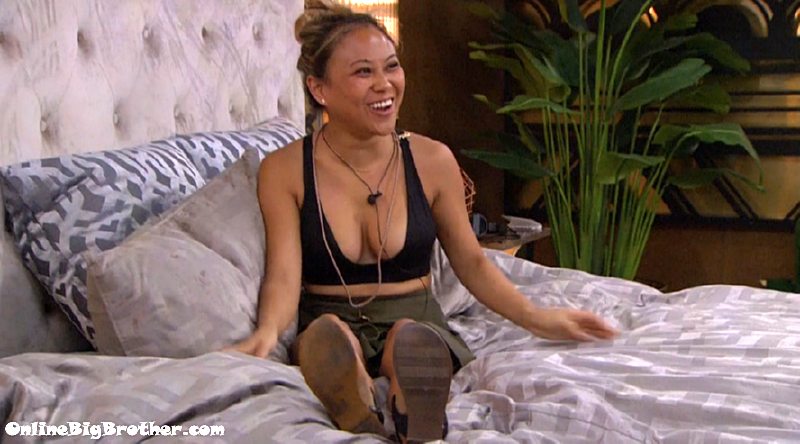 12:34pm HOH Alex and Jason
Jason – how about you rub my back for a hour
Alex – how about you s**k my t1&y little Asian C***
Alex – how about that
Jason – I don't think Kevin will vote against us
Alex – I don't think he will either but I do think he's doing something shady
Jason – you can relax on him a little bit don't you think
Alex – No because now he's starting to remember what happens in the real world..
Alex – you f* a mobster boss you die, I think he's getting nervous
Alex – he thought Yeah it's just a stupid little kid game no he realizes the stupid little kid, the 5 foot girl is in charge.. so you better fall in line or we're going to cut your B@**s 0** send them to your family and you're d$ad.
Jason feeding the Fish complains that Josh messed up the packaging..
Jason – that kid could f* up a Wet D***m
1:13pm Nothing much going on… .exercising.. shooting the sh1t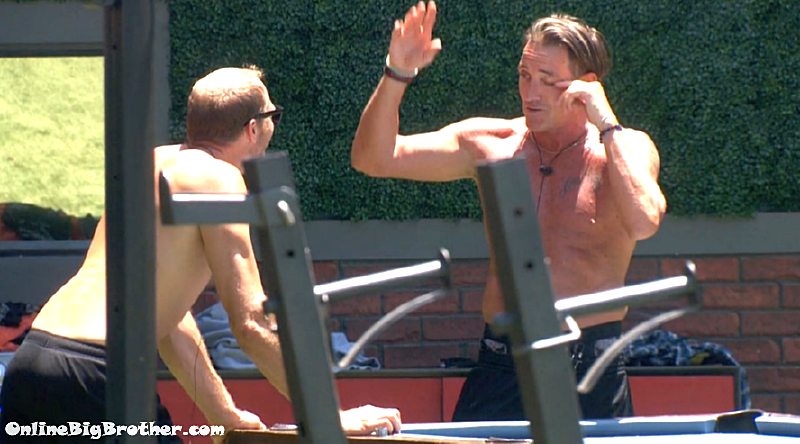 1:30pm Kevin and Jason
Kevin is going to tell Dom later tonight he's not doing the show.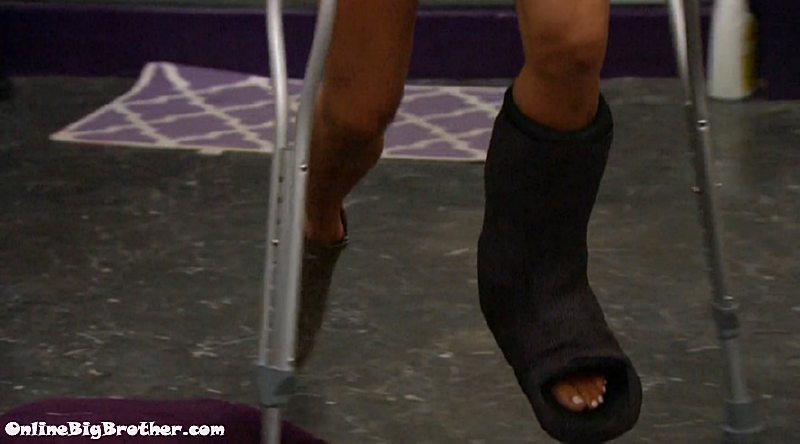 1:50pm Christmas is back with a black cast.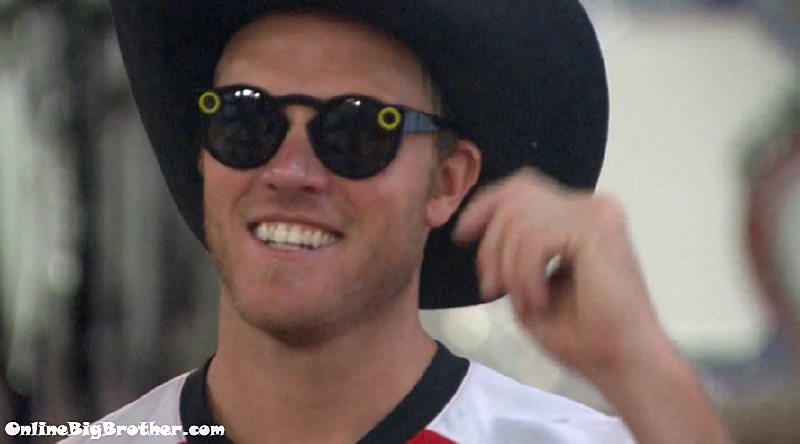 2:32pm Snap chat time
If you plan on buying anything from Amazon. Use this link Amazon home
Doesn't cost you anything and we get a small cut.
Links to the ranking system
Rank your house guests here
For those of you that like Statistics here are some expanded reports.