POV Holder:
Jon
Next POV
?
POV Used
NO
POV Ceremony
March 31
HOH Winner:
Canada
Next HOH:
Apr 3
Original Nominations:
Andrew and Sabrina
Current Nominations:
?
Have Nots
Jon and Adel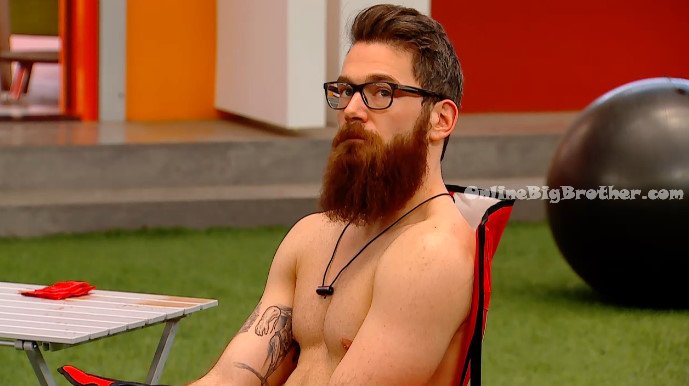 9:30am
Big Brother wakes up the house guests. In the bathroom Adel puts baby powder on his hands and then puts it down his pants in the front and back. He then gets lotion puts it on his face. All of the house guests complain about how it was the worst sleep ever sleeping in the backyard. Jon says my diary room session were really fun last night. Adel comes out and Jon says good morning meatball f**ker! In the bathroom Sarah and Rachelle are talking about how Sabrina is getting really paranoid now that Andrew is going home. Sarah says we can't start questioning our relationships because otherwise we will start to crumble. Sarah and Rachelle talk about their strategy going forward and who they would want to win HOH.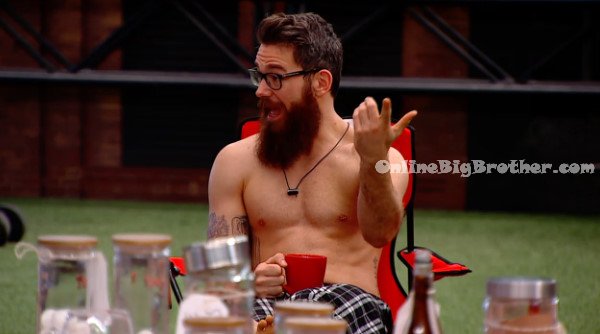 10:15am – 10:30am Out in the backyard –
Kenny tells Sarah about how when he was with one of his "ex-girlfriends" he tried to swallow an advil but couldn't. He says he threw up in his mouth but other people were around and so he swallowed it. He says everyone left but the girl and he says they started making out for the first time. He says months later he told her that the first time they made out he had just thrown up in his mouth. Big Brother puts them on a backyard lock down. All the house guests are sitting around talking about random things.
10:45am The conversation turns to n@ked shots of them getting out on the internet. Rachelle talks about the screen shot of Emmett (BBCAN1) after his shower. Adel and Sarah head out to the hot tub room. Sarah comments on how this is a one time deal for her, she says she wouldn't do this again. Adel says he would. Adel asks if he won HOH would it be wrong for him to ask the girls not to use his bathroom after night time. He says he just doesn't want to see them in their bra's or underwear. Sarah tells him to wait and see how it is on the first night and if the girls do that just tell them they're being inappropriate. Rachelle and Sabrina join them. Adel comments on how this next HOH its back to normal where all of them can compete.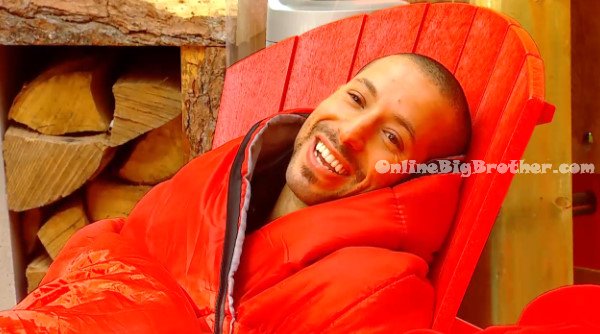 11:10am – 11:35am Big Brother opens the house back up for the house guests.

In the kitchen – Allison, Jon, Sarah and Arlie discuss when jury will start and whether or not Canada will be one of the jury members.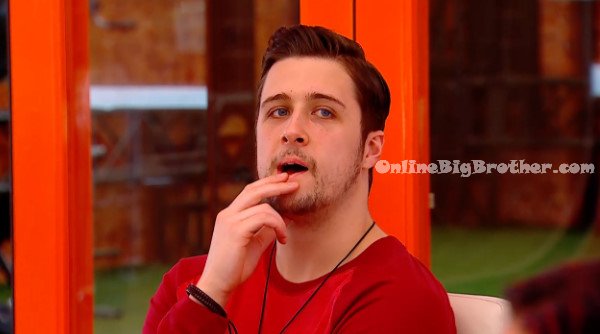 12pm The living room tv screens light up with the boost the meter numbers again and all the house guests freak out to come watch. They wonder what it means and what will happen. Kenny says what if its when it reaches 4 million a house guest returns. The other say oh god I hope not! The screens turn off just before 4 million. Neda, Rachelle and Sabrina talk about the screens. They wonder if it will be a double eviction. Sabrina say she will throw herself off the balcony. Sabrina asks why does Canada hate me? Rachelle says they don't hate you. Sabrina says I have good diary room sessions. Sabrina keeps asking why Canada hates her. Rachelle says they don't, I think you're up there because it causes the most drama.
12:25pm – 12:35pm Out in the backyard – Sarah talks to Kenny and says I wish there was a way for Andrew to stay but there's not. He is just too obnoxious and Jon hates him. Kenny says no there is no other way. Sarah says I just really want Sabrina gone but we can't change the numbers. Gordo going really does help Allison's game. Kenny says that he's already been trying to have conversations with Allison so that its not fishy when Andrew leaves.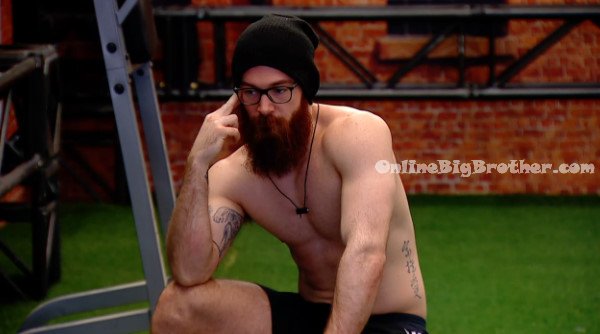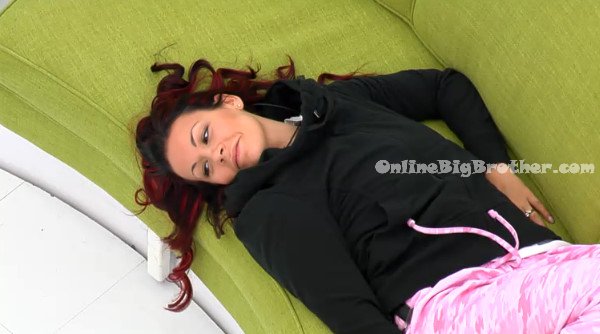 12:40pm – 1pm Out in the backyard – Kenny and Rachelle talk about what the numbers on the tv screens could mean. Rachelle says oh my god, I just don't want to go home on a twist! Rachelle joins Sabrina out in the hot tub room. Rachelle says I just want to know what this twist is. Sabrina says I know! Rachelle says we'll find out in two days I guess. In the living room – Allison comments on how she likes Neda's shirt. Neda tells her that its her shirt that she made. Allison asks how much she sells if for. Neda says $33, its pretty cheap. Jon says oh my god, $33 that's a lot. I pay like $6 for shirts at Old Navy. Allison says but not for a graphic-t. Jon agrees and says that he doesn't have style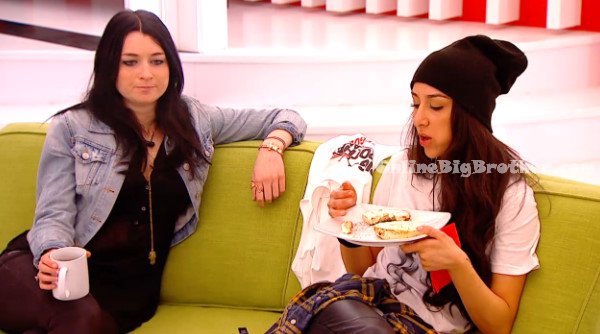 1pm – 1:15pm The live feeds are down .. Big Brother tweeted that they're looking into it..
Stay connected and interact with other Big Brother Fans on our Facebook page.
And Follow: @BigBspoilers and @Dawgsbigbrother on Twitter for the most up to date spoilers.