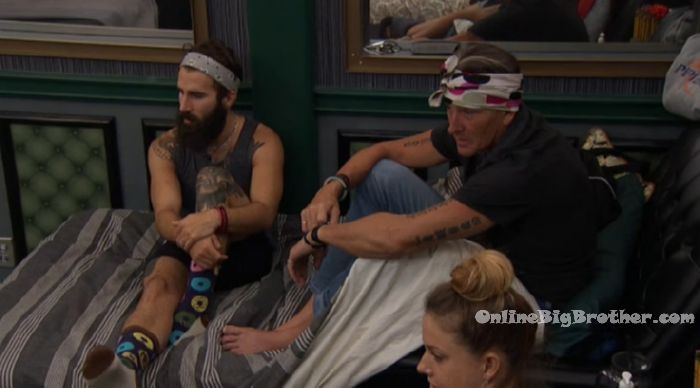 Check out our BB19 Ranking Grid. . rank your houseguests here
9pm Hot Tub. Alex, Raven, Jason, Matt, Elena chatting about random things. Big Brother puts the house guests on an indoor lock down.

9:35pm Bedroom – Paul, Alex and Christmas.
Paul – first lets seal this f**ker. Christmas – no sh*t. Lets get to Thursday. Alex – even though this is a done deal. Its ours to f**k up. Josh and Kevin join them. Christmas – how ironic is it that we can't write about anything and they give us a head full of pencils? Kevin – just cut one of them off and sharpen it with a knife. Go into the bathroom, write on the back of a cereal box, fold it up, put it in your.. F**k it. Put it in your pants and then flush everything. Josh – whaaatt? What were you just explaining? Christmas – life, life. (They don't want production knowing)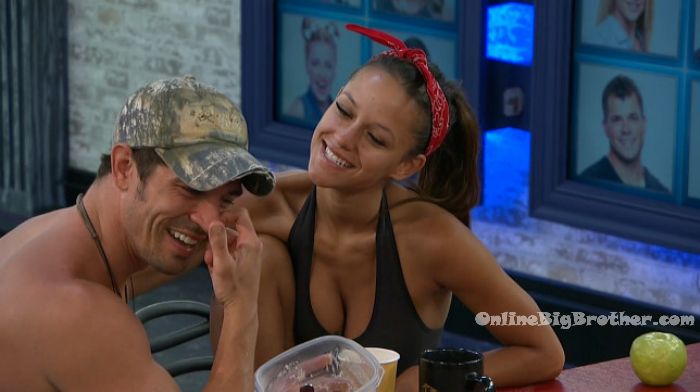 10:50pm Bedroom – Kevin a nd Christmas.
Christmas watches Cody follow Jess to the diary room. Christmas- oh wow he's going to walker her to the diary room. I don't understand how your life revolves around each other.

See what they can't show you on TV Try the live feeds for FREE!
Josh – I've had moments in the house where I've had to stay in my bed. Or just sitting down. Christmas – that went downhill fast. Josh – there have been points where I've been looking at her and can't get out of bed. Paul – Josh have you gone through puberty yet? Josh – Whoa not like that?!? Paul – oh I've got a boner right now! I wonder why?! Josh – I didn't say that!? Paul – why? Josh – because I get mesmerized by her. That ain't it. They all laugh.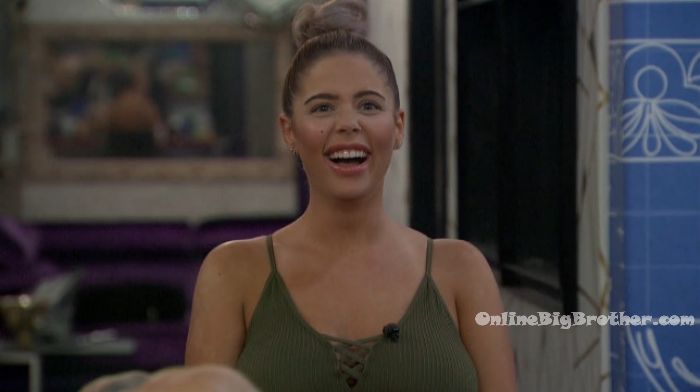 11:45pm Kevin and Christmas cuddling..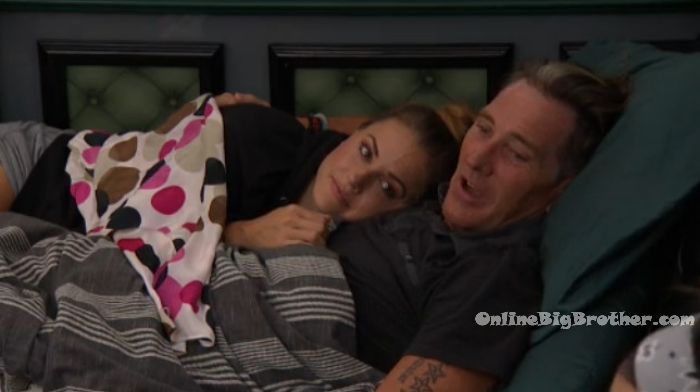 Matt and Raven making out.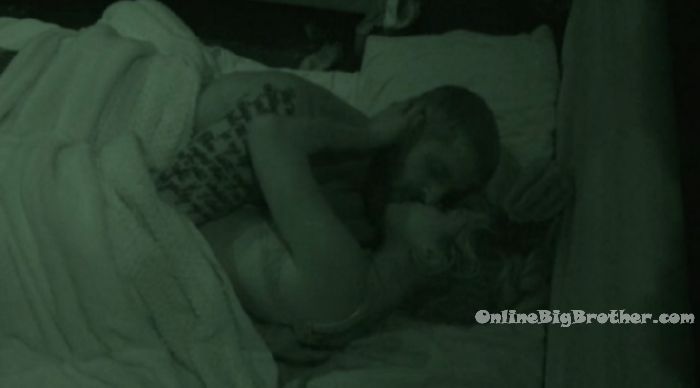 1:35am – 2am Bedroom. The house guests continue to chat about random things.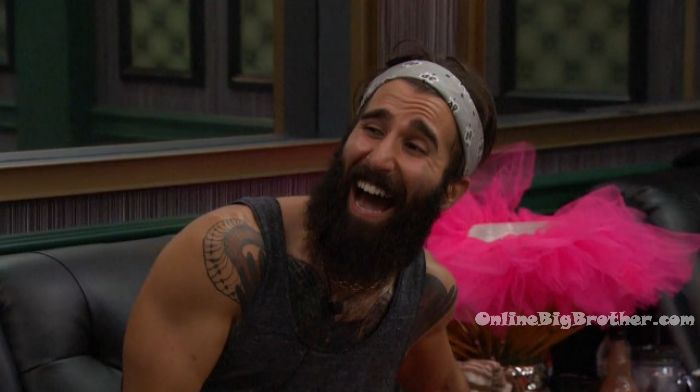 2:35am Havenot room. Mark and Elena.
Elena – people once they get to know me say that I'm undateable? Mark – why? Elena – like they don't like what my job is or understand pop culture and social media. Like TMZ and Just Jared and The Hollywood Reporter and stuff like that is like my job. And that it consumes my life and like when I'm not working engaging with listeners is a portion of my job. And putting out content is part of my job. Like finding something funny to snap chat. Putting out my story. Mark – put I'm sure guys understand right? Elena – some people don't like to be talked about on the radio. Mark – after big brother I'm not going through any concerns. I highly doubt your "undateable". Elena – you know what I want a cheese burger. I need to win HOH (to get off being a havenot). Mark – I just want to feel safe for a week. Elena – oh I won't feel safe for the entirety of this season. Especially after Cody leaves… nope I won't feel safe. No matter who wins HOH. Except for you, if you win HOH. Mark – I would only feel safe if you won HOH. Elena – and then I put you on the block. Would you still want to date me? Mark – yeah, its just a game. Elena – so if I have to evict you, you're going to be cool with it? Big Brother calls Elena to the diary room. Mark kisses her – well you have fun.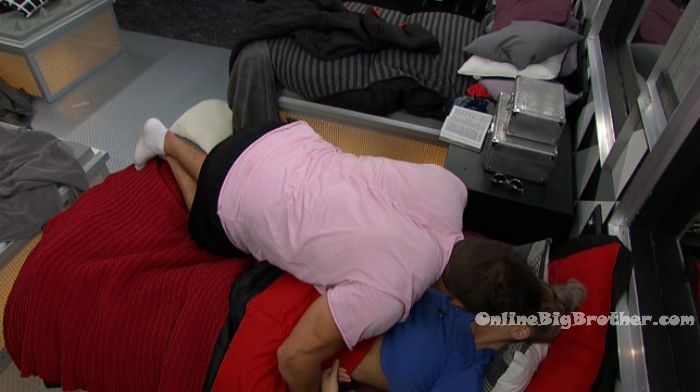 3:20am All the house guests are sleeping..
If you plan on buying anything from Amazon. Use this link Amazon home
Doesn't cost you anything and we get a small cut.
Links to the ranking system
Rank your house guests here
For those of you that like Statistics here are some expanded reports.